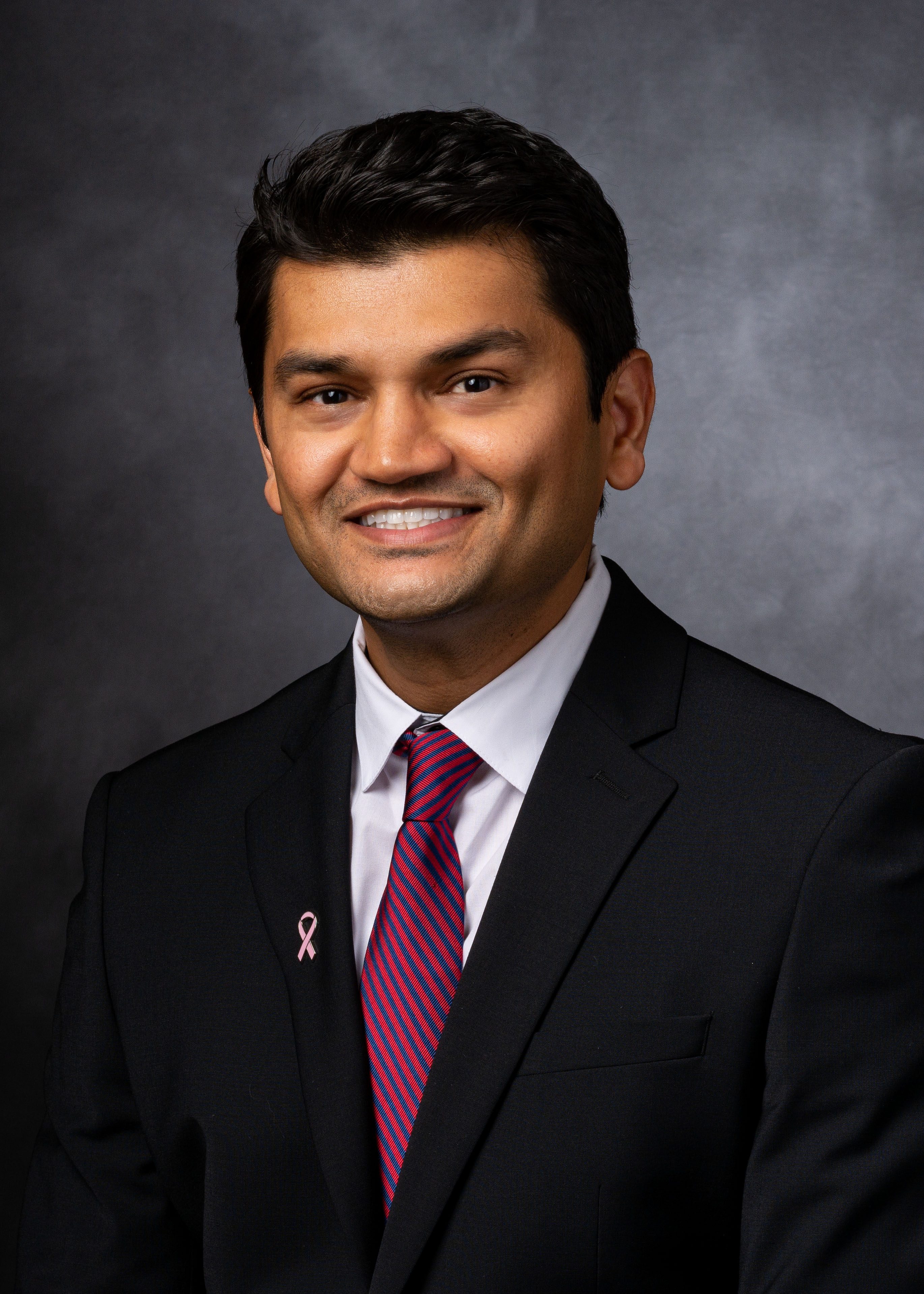 Ajit K. Bisen, M.D., MBA
Department of General Oncology, Division of Cancer Medicine
Present Title & Affiliation
Primary Appointment
Assistant Professor, Department of General Oncology, Division of Cancer Medicine, The University of Texas MD Anderson Cancer Center, Houston, TX
Dual/Joint/Adjunct Appointment
Assistant Professor, Department of Breast Medical Oncology, Division of Cancer Medicine, The University of Texas MD Anderson Cancer Center, Houston, TX
Degree-Granting Education
| | |
| --- | --- |
| 2018 | UT Dallas Jindal School of Management, Dallas, TX, USA, MBA, Healthcare Leadership and Management |
| 2009 | St. George's University School of Medicine, St. George, GRN, MD, Doctor of Medicine |
| 2004 | University of North Carolina at Chapel Hill, Chapel Hill, NC, USA, BS, Computer Science |
Postgraduate Training
| | |
| --- | --- |
| 2017-2020 | Clinical Fellowship, Hematology and Oncology, UT Southwestern Medical Center, Dallas, TX |
| 2013-2014 | Clinical Fellowship, Hematology and Oncology, The Ohio State University, Columbus, OH |
| 2009-2012 | Clinical Residency, Internal Medicine, Penn State University Hershey Medical Center, Hershey, PA |
| | |
| --- | --- |
| 2020 | American Board of Hematology |
| 2020 | American Board of Medical Oncology |
| 2012 | American Board of Internal Medicine |
Academic Appointments
Assistant Professor, UT Southwestern Medical Center, Dallas, TX, 2014 - 2017
Assistant Professor, Parkland Hospital, Dallas, TX, 2014 - 2015
Clinical Assistant Professor of Medicine, Penn State College of Medicine, Internal Medicine, Hershey, PA, 2013 - 2013
Assistant Professor, Lebanon VA Medical Center, Lebanon, PA, 2012 - 2013
Other Appointments/Responsibilities
Affiliate Faculty, The University of Texas MD Anderson Cancer Center, Clinical Cancer Genetics Program, Department of Breast Medical Oncology, Houston, TX, 2021 - Present
| | |
| --- | --- |
| 2018 | Outstanding Fellow Recognition Award, Texas Society of Clinical Oncology |
Texas Society of Clinical Oncology
Member, 2018 - Present
American Society of Hematology
Member, 2017 - Present
American College of Physicians
Member, 2015 - Present
American Society of Clinical Oncology
Member, 2012 - Present
Peer-Reviewed Articles
Gerber DE, Beg MS, Fattah F, Frankel AE, Fatunde O, Arriaga Y, Dowell JE, Bisen A, Leff RD, Meek CC, Putnam WC, Kallem RR, Subramaniyan I, Dong Y, Bolluyt J, Sarode V, Luo X, Xie Y, Schwartz B, Boothman DA

. Phase 1 study of ARQ 761, a β-lapachone analogue that promotes NQO1-mediated programmed cancer cell necrosis. Br J Cancer 119(8):928-936, 2018. e-Pub 2018. PMID: 30318513.

Garcia S, Bisen A, Yan J, Xie XJ, Ramalingam S, Schiller JH, Johnson DH, Gerber DE

. Thoracic Oncology Clinical Trial Eligibility Criteria and Requirements Continue to Increase in Number and Complexity. J Thorac Oncol 12(10):1489-1495, 2017. e-Pub 2017. PMID: 28802905.

Bisen A, Claxton DF

. Tyrosine kinase targeted treatment of chronic myelogenous leukemia and other myeloproliferative neoplasms. Adv Exp Med Biol 779:179-96, 2013. PMID: 23288640.
Abstracts
Leitzel K, Ali S, Bisen A, Lomakin A, Simonyan V, Lipton A

. Multiplex plasma biomarkers associated with bone metastasis from breast cancer. American Association for Cancer Research 71(24), 2011.