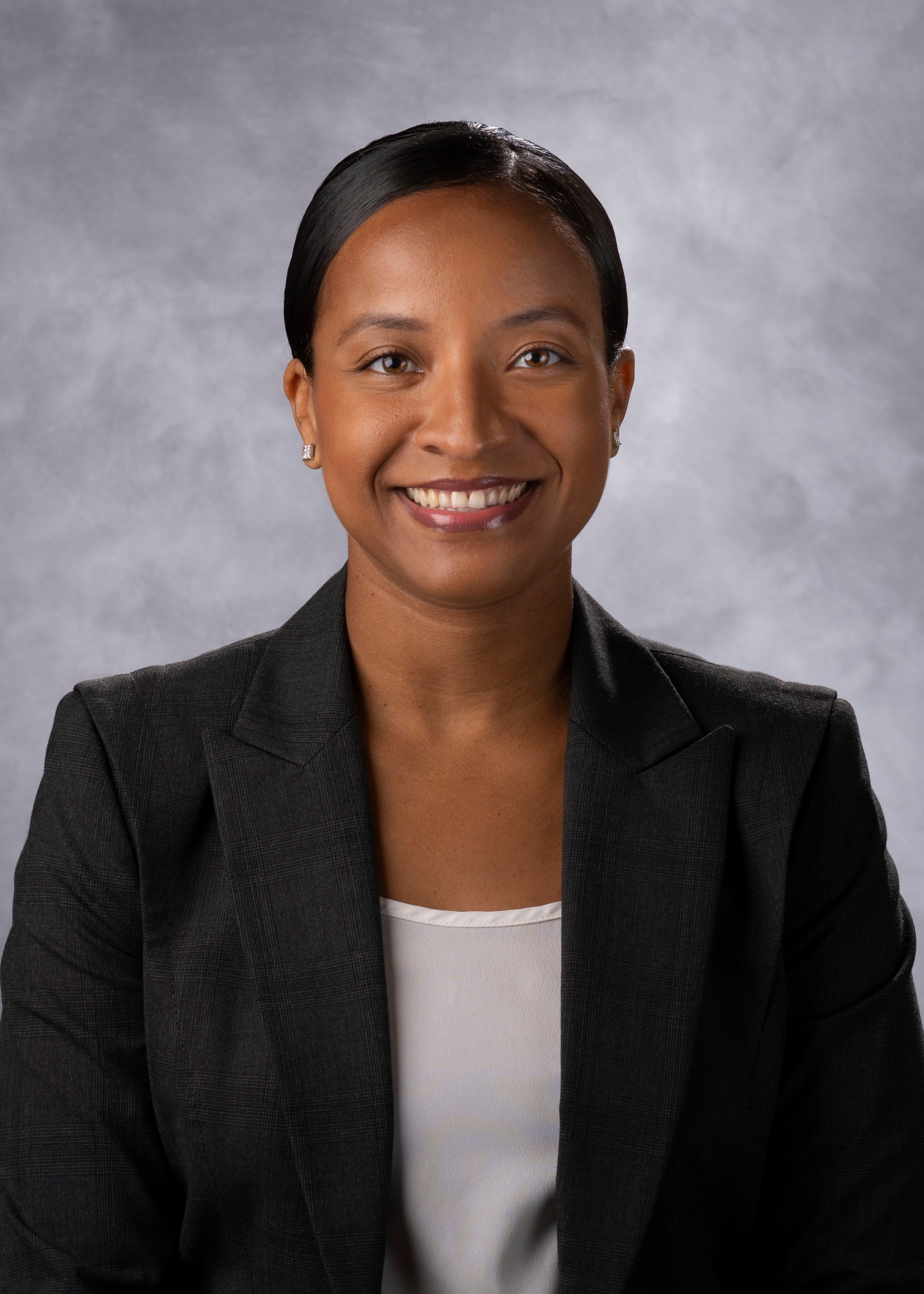 Alisha H Bent, MD
Department of Gastrointestinal Medical Oncology, Division of Cancer Medicine
Primary Appointment
Assistant Professor, Department of Gastrointestinal (GI) Medical Oncology, Division of Cancer Medicine, The University of Texas MD Anderson Cancer Center, Houston, TX
Degree-Granting Education
| | |
| --- | --- |
| 2016 | Meharry Medical College, Nashville, TN, USA, MD, Doctor of Medicine |
| 2012 | University of Florida, Gainesville, FL, USA, BS, Food Science and Nutrition-Pre-Med |
Postgraduate Training
| | |
| --- | --- |
| 2019-2022 | Clinical Fellowship, Hematology/Oncology Fellow, The University of Texas MD Anderson Cancer Center, Houston, TX |
| 2016-2019 | Clinical Residency, Internal Medicine Resident, University of Texas Southwestern Medical Center, Dallas, TX |
| | |
| --- | --- |
| 2019 | American Board of Internal Medicine (ABIM) |
| | |
| --- | --- |
| 2021 | Holmes-Abrams Fellowship Award, Colorectal Cancer Research |
| 2021 | Chief Fellow, The University of Texas MD Anderson Cancer Center |
American Society of Hematology
Member, 2019 - Present
American Society of Clinical Oncology
Member, 2019 - Present
American Association for Cancer Research
Member, 2013 - Present
American Medical Association
Member, 2012 - Present
Peer-Reviewed Articles
Bowman IA, Bent A, Le T, Christie A, Wardak Z, Arriaga Y, Courtney K, Hammers H, Barnett S, Mickey B, Patel T, Whitworth T, Stojadinovic S, Hannan R, Nedzi L, Timmerman R, Brugarolas J

. Improved Survival Outcomes for Kidney Cancer Patients With Brain Metastases. Clin Genitourin Cancer 17(2):e263-e272, 2019. e-Pub 2018. PMID: 30538068.

Buran TJ, Sandhu AK, Azeredo AM, Bent AH, Williamson JG, Gu L

. Effects of exogenous abscisic acid on fruit quality, antioxidant capacities, and phytochemical contents of southern high bush blueberries. Food Chem 132(3):1375-1381, 2012. e-Pub 2011. PMID: 29243625.
Other Articles
Bent, A Raghavan, S Dasari, A & Kopetz, S

The future of ctDNA-defined minimal residual disease: Personalizing adjuvant therapy in CRC. Clinical Colorectal Cancer 21(2):89-95, 2022.

Bent, A & Kopetz, S

Going with the Flow: The Promise of Plasma-Only Circulating Tumor DNA Assays. Clinical Cancer Research 27(20), 2021.
Abstracts
Bent, A. H., Maru, D. M., Vauthey, J., Dasari, A., Johnson, B., Kee, B. K., ... & Raghav, K. P. S.

. HER3 expression in metastatic colorectal cancer: Defining the clinicomolecular profile of an emerging target. Journal of Clinical Oncology, 2022.

Bowman, A., Bent, A., Le, T., Christie, A., Wardak, Z., Bruce Mickey, S., Timmerman, R., Hannan, R., Brugarolas, J.

. Improved survival rates in kidney cancer patients with brain metastases treated with modern multidisciplinary approaches. Journal of Clinical Oncology, 2018.

Bosse, D., Xie, W., Wells, C., Lalani, A., Donskov, F., Bent, A., Sim, H., Beuselinck, B., Bamias, A., Porta, C., Vaishampayan, U., Pal, S., Agarwal, N., Srinivas, S., Rini, B., Alva, A., Wood, L., Kapoor, A., Choueiri, T., Chin Heng, D.

. Clinical outcomes according to ethnicity in patients with metastatic renal cell carcinoma (mRCC) treated with VEGF-targeted therapy (TT). Journal of Clinical Oncology, 2017.
Book Chapters
Parseghian, C., Bent, A.. Colorectal Liver Metastases. In: Targeted Therapy Beyond EGFR and VEGF. Spring Nature, 2021.
| | |
| --- | --- |
| Title: | Targeting HER3 Expression in Colorectal Cancer |
| Funding Source: | CONQUER CANCER FOUNDATION |
| Role: | Principal Investigator |