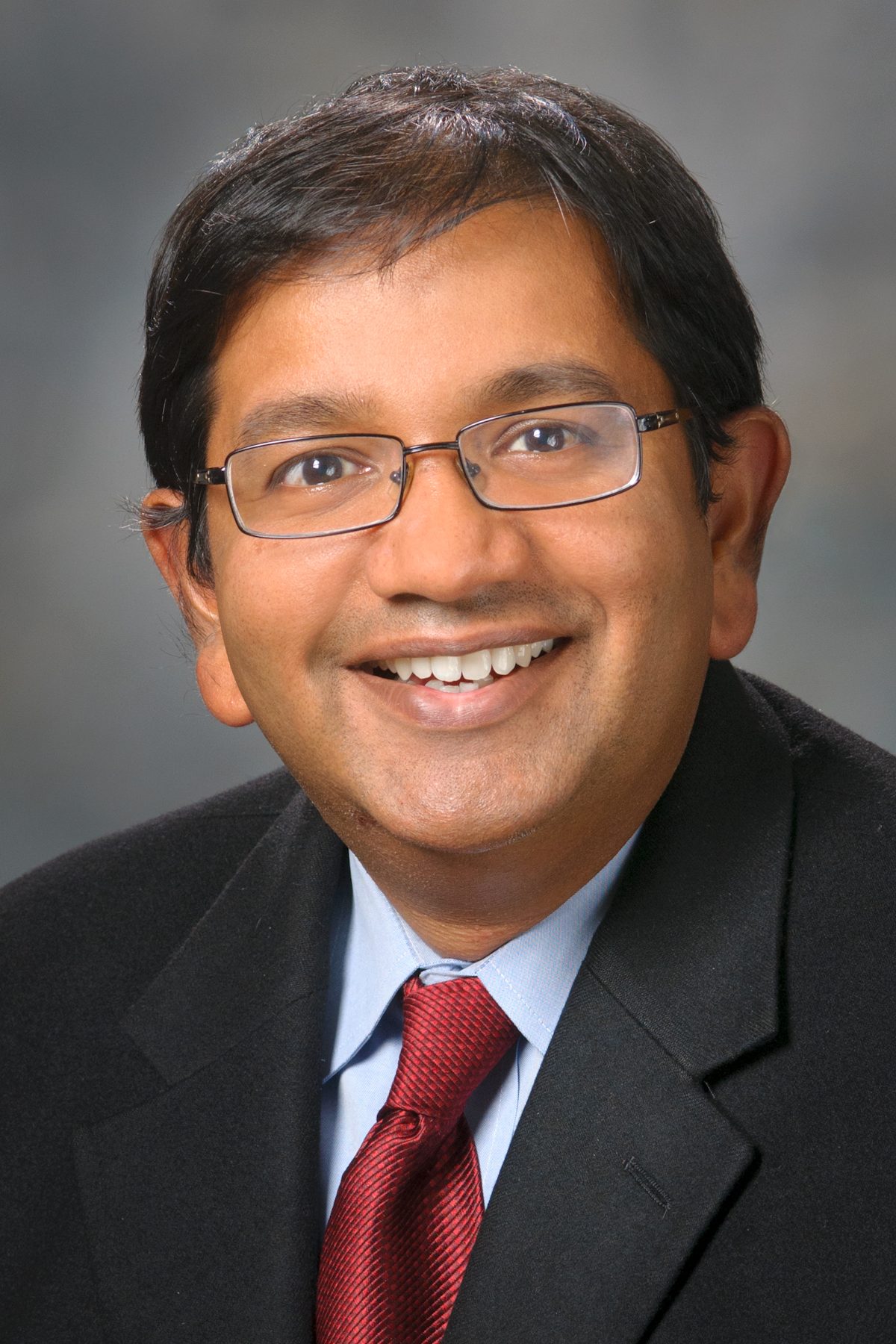 Anirban Maitra, M.B.B.S.
Department of Pathology, Division of Pathology-Lab Medicine Div
About Dr. Maitra
Dr. Anirban Maitra is Professor of Pathology and Translational Molecular Pathology, Sheikh Khalifa Bin Zayed Al Nahyan Distinguished University Chair, and Scientific Director of the Sheikh Ahmed Center for Pancreatic Cancer Research at the University of Texas MD Anderson Cancer Center in Houston, Texas. He is an expert in pancreatic cancer, a disease that is the most lethal of all solid cancers and where he has made seminal contributions in understanding the molecular alterations that underlie cancer initiation and progression. His laboratory has made important strides in the application of liquid biopsy for longitudinal monitoring of pancreatic cancer patients, in particular, demonstrating the value of circulating exosomes in therapeutic stratification and monitoring for disease recurrence.
Read More
Primary Appointment
Professor of Pathology and Translational Molecular Pathology, Division of Pathology/Lab Medicine, The University of Texas MD Anderson Cancer Center, Houston, TX
Deputy Division Head for Academic Science, Division of Pathology/Lab Medicine, The University of Texas MD Anderson Cancer Center, Houston, TX
Scientific Director, Sheikh Ahmed Bin Zayed Al Nahyan Center for Pancreatic Cancer Research, Houston, TX
Degree-Granting Education
| | |
| --- | --- |
| 1996 | All Indian Institute of Medical Sciences, New Delhi, IND, MBBS, Bachelor of Medicine, Bachelor of Surgery |
Postgraduate Training
| | |
| --- | --- |
| 2001-2002 | Fellowship, Gastrointestinal Pathology, Johns Hopkins University School of Medicine, Baltimore, MD |
| 2000-2001 | Residency, Anatomic Pathology, University of Texas Southwestern Medical Center, Dallas, TX |
| 1999-2000 | Fellowship, Pediatric Pathology, University of Texas Southwestern Medical Center, Dallas, TX |
| 1998-1999 | Fellowship, Molecular Pathology, University of Texas Southwestern Medical Center, Dallas, TX |
| 1996-1998 | Residency, Anatomic Pathology, University of Texas Southwestern Medical Center, Dallas, TX |
| | |
| --- | --- |
| 2014 | American Board of Pathology |
Academic Appointments
Professor, Department of Pathology, Johns Hopkins University School of Medicine, Baltimore, MD, 2010 - 2013
Associate Professor, Department of Pathology, Johns Hopkins University School of Medicine, Baltimore, MD, 2006 - 2010
Assistant Professor, Department of Pathology, Johns Hopkins University School of Medicine, Baltimore, MD, 2003 - 2005
Instructor, Department of Pathology, Johns Hopkins University School of Medicine, Baltimore, MD, 2002 - 2003