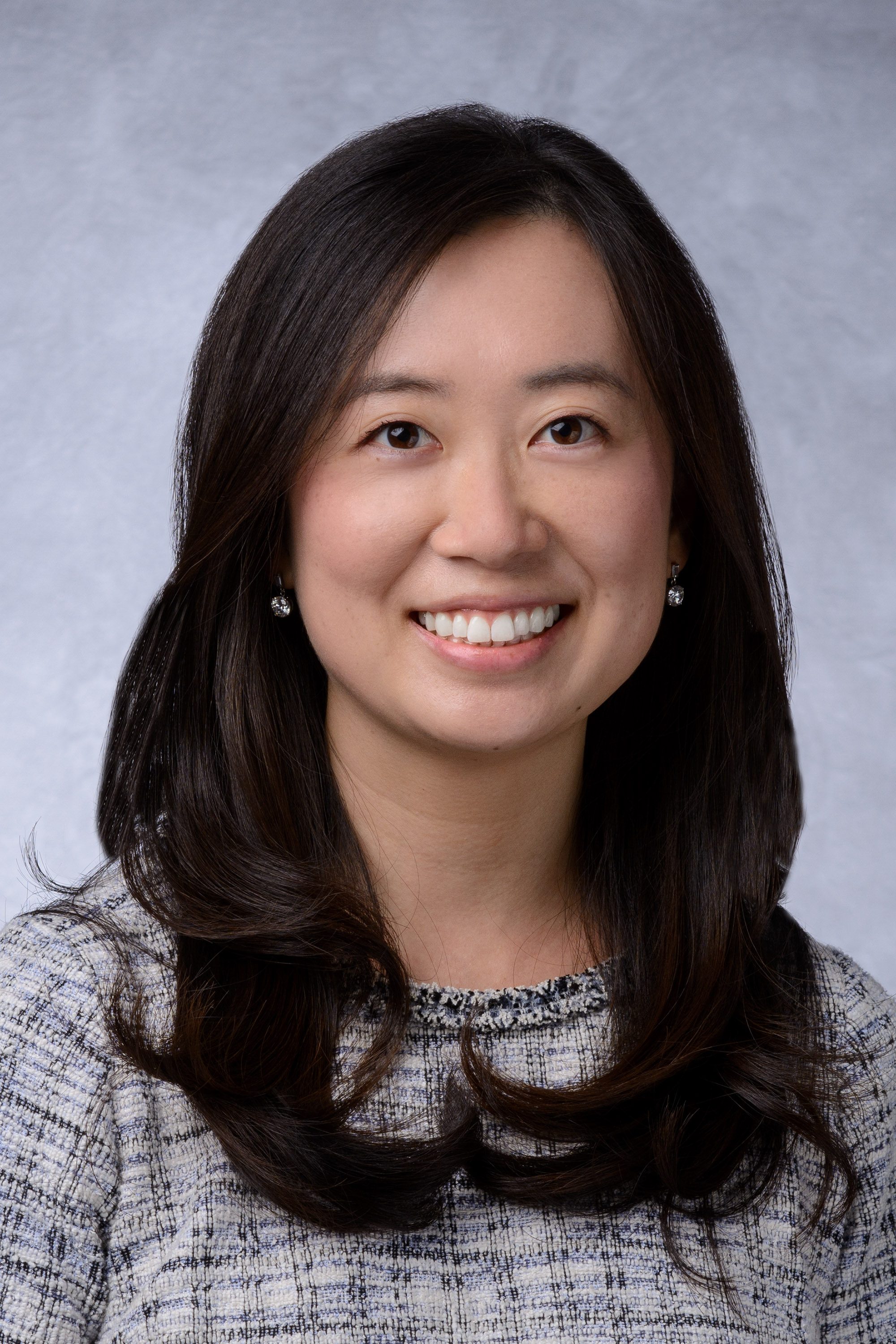 Anna Lee, M.D., MPH
Department of Radiation Oncology, Division of Radiation Oncology
Primary Appointment
Assistant Professor, Department of Radiation Oncology, Division of Radiation Oncology, The University of Texas MD Anderson Cancer Center, Houston, TX
Degree-Granting Education
| | |
| --- | --- |
| 2014 | Mercer University School of Medicine, Macon, GA, USA, MD, Medicine |
| 2010 | Emory University, Rollins School of Public Health, Atlanta, GA, USA, MPH, Global Epidemiology |
| 2007 | University of Georgia, Athens, GA, USA, BS, Biology |
| 2007 | University of Georgia, Athens, GA, USA, BA, Spanish |
Postgraduate Training
| | |
| --- | --- |
| 2019-2020 | Clinical Fellowship, Proton Therapy, Memorial Sloan Kettering Cancer Center, New York, NY |
| 2015-2019 | Clinical Residency, Radiation Oncology, State University of New York (SUNY) Downstate Medical Center, Brooklyn, NY |
| 2014-2015 | Clinical Internship, Preliminary Medicine Internship, Medical Center of Central Georgia/Navicent Health, Macon, GA |
| | |
| --- | --- |
| 2021 | American Board of Radiology |
Academic Appointments
Assistant Instructor, Division of Radiation Oncology, State University of New York (SUNY) Downstate Medical Center C, Brooklyn, NY, 2015 - 2019
Instructor, Division of Internal Medicine, Mercer University School of Medicine, Macon, GA, 2014 - 2015
Administrative Appointments/Responsibilities
Chief Resident, State University of New York (SUNY) Downstate Medical Center C, Brooklyn, NY, 2018 - 2019
Other Appointments/Responsibilities
Attending, New York Proton Center, New York, NY, 2019 - 2020
| | |
| --- | --- |
| 2020 | NCCN Oncology Fellows Program Educational Grant for NCCN Annual Conference |
| 2020 | ASCO Annual Meeting Conquer Cancer Allen S. Lichter, MD, Endowed Special Merit Award for the Second Highest Ranking Abstract, ASCO |
| 2020 | ASTRO Annual Meeting Late-Breaking Special Session Presenter, ASTRO |
| 2019 | New York State/ United University Professions Professional Development Award |
| 2019 | Radiological Society of North America (RSNA) Roentgen Resident/ Fellow Research Award, Radiological Society of North America (RSNA) |
| 2019 | SUNY Downstate Medical Center Outstanding Performance as a Resident in the Department of Radiation Oncology Award, SUNY Downstate Medical Center |
| 2018 | American College of Radiation Oncology (ACRO) Resident Essay Competition and Travel Grant Winner, American College of Radiation Oncology (ACRO) |
| 2018 | New York State/ United University Professions Professional Development Award |
| 2018 | Kings County Hospital Department of Radiation Oncology Resident Physician of the Year, Kings County Hospital Center |
| 2018 | American Society for Radiation Oncology (ASTRO) Advocacy Day Travel Grant Recipient, American Society Radiation Oncology (ASTRO) |
| 2018 | Practical Radiation Oncology (PRO) Reviewer Apprenticeship Program, Practical Radiation Oncology (PRO) |
| 2018 | Radiological Society of North America (RSNA) Roentgen Resident/ Fellow Research Award, Radiological Society of North America (RSNA) |
| 2018 | SUNY Downstate Medical Center Robert F. Furchgott Research Scholar Finalist, SUNY Downstate Medical Center |
| 2018 | American Association for Women Radiologists (AAWR) Eleanor Montague Distinguished Resident Award in Radiation Oncology, American Association for Woman Radiologists (AAWR) |
| 2017 | New York State/ United University Professions Professional Development Award |
| 2017 | American Radium Society 99th Annual Meeting Young Oncologist Travel Grant Award, American Radium Society |
| 2017 | SUNY Downstate Medical Center Robert F. Furchgott Research Scholar Finalist, SUNY Downstate Medical Center |
| 2017 | Korean American Society for Radiation Oncology (KASTRO) Annual Meeting Award, Korean American Society for Radiation Oncology (KASTRO) |
| 2016 | New York State/ United University Professions Professional Development Award |
| 2016 | American Radium Society 98th Annual Meeting Young Oncologist Essay Award, American Radium Society |
| 2015 | Mercer University School of Medicine Overall Outstanding Intern of the Year for Excellence in Student Education E, Mercer University |
| 2014 | Arnold P. Gold Foundation Gold Humanism Honor Society Inductee, Arnold P. Gold Foundation |
| 2014 | North American Primary Care Research Group Student Family Medicine/Primary Care Research Award |
| 2014 | Medcen Community Health Foundation's Research and Education Grant Award, Medcen Community Health Foundation |
| 2013 | Korean American Scholarship Foundation Southeast Region Recipient, Korean American Scholarship Foundation |
| 2013 | Mercer University Jocelyn A. Rankin Student Excellence in Library Research Award, Mercer University |
| 2012 | American Medical Women's Association (AMWA) Kaplan Test Prep Scholarship Recipient, American Medical Women's Association (AMWA) |
| 2011 | Korean-American Georgia Chamber of Commerce Scholarship Recipient |
| 2011 | Mercer University School of Medicine Research Summer Scholar, Mercer University |
| 2011 | American Medical Women's Association (AMWA)Student Travel Grant Recipient, American Medical Women's Association (AMWA) |
| 2007 | UGA Center for Undergraduate Research Opportunities Honors Scholar, University of Georgia |
| 2006 | Arrol Honors Scholar Study Abroad Scholarship-Urumamba, Peru |
| 2005 | UGA Palladia Women's Honor Society Inductee, University of Georgia |
Peer-Reviewed Articles
Editorials
Lee A. Attending and Presenting at My First ASCO Meeting, All From My Apartment. Doximity, 2020.
Lee A, Powell V. #ASTRO19 Through the Eyes of Social Champions. ASTRO Blog, 2019.
Osborn VW, Lee A, Manquilan G, Dover L, Masters AH, Puckett L, Alberta A, Hentz C, Doke K, Barry P. Society for Women in Radiation Oncology: Residents' perspectives on #MeToo and the founding of SWRO. Applied Radiation Oncology 7(1):6-7, 2018.
Lee A. You're a Student? Thanks, but I want a real doctor. Journal of Medical Association of Georgia 103(2):18-19, 2014. PMID: 25185348.
Lee A. Migrant Worker Health is Our Health. Primary Care Progress, 2011.
Book Chapters
Yamada Y, Osborn VW, Lee A, Barzilai O, Laufer I, Bilsky MH. Advanced Radiotherapy for Metastatic Disease of the Cervical Spine. In: Nontraumatic Cervical Myelopathy: Pathologies, Surgical Techniques, and Nuances. Nova Science Pub Inc, 2020.
Lee A, Li X, Lee N. Head and Neck Cancers. In: Principles and Practice of Particle Therapy. Wiley, 2020.
Lee A Colbert LE, Fuller CD. Identifying and Utilizing Mentors. In: Career Development in Academic Radiation Oncology. Springer, 2020.