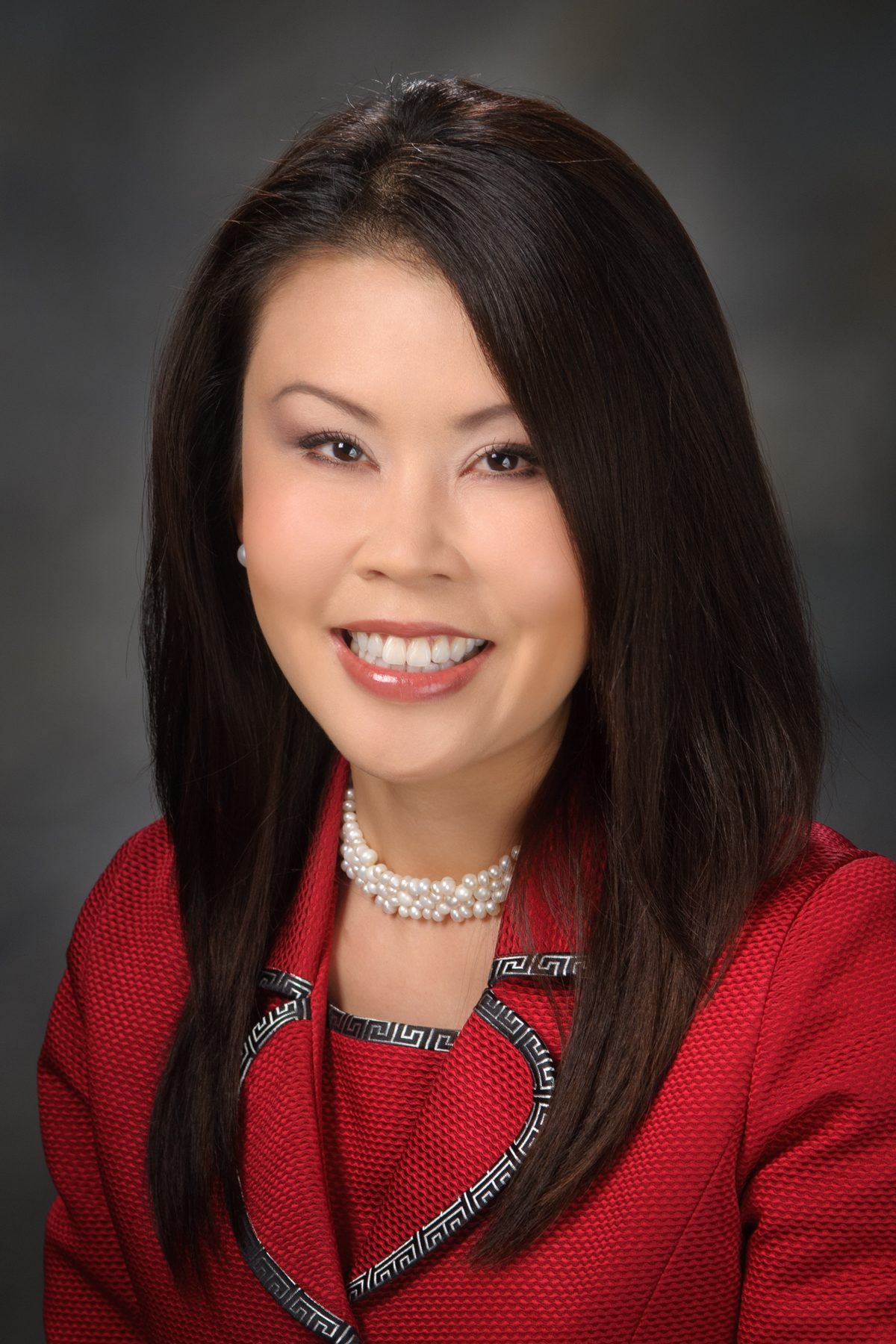 Anne S. Tsao, MD
Department of Thoracic Head and Neck Medical Oncology, Division of Cancer Medicine
Primary Appointment
Professor, Department of Thoracic/Head and Neck Medical Oncology, Division of Cancer Medicine, The University of Texas MD Anderson Cancer Center, Houston, TX
Section Chief, Department of Thoracic/Head and Neck Medical Oncology, Division of Cancer Medicine, The University of Texas MD Anderson Cancer Center, Houston, TX
Director, Department of Mesothelioma Program, The University of Texas MD Anderson Cancer Center, Houston, TX
Degree-Granting Education
| | |
| --- | --- |
| 1998 | University of Chicago, Pritzker School of Medicine, Chicago, IL, USA, MD, Medicine |
| 1994 | Massachusetts Institute of Technology, Cambridge, MA, USA, BS, Molecular Biology |
Postgraduate Training
| | |
| --- | --- |
| 2001-2004 | Fellowship, Medical Oncology, The University of Texas MD Anderson Cancer Center, Houston, TX |
| 1998-2001 | Internal Medicine, Internal Medicine, Indiana University Department of Internal Medicine, Indianapolis, IN |
| | |
| --- | --- |
| 2014 | American Board of Internal Medicine - Board Certified for Medical Oncology Specialty |
| 2004 | American Board of Internal Medicine - Board Certified for Medical Oncology Specialty |
| | |
| --- | --- |
| 2020 | Virtual Methods Workshop, AACR |
Peer-Reviewed Articles
William WN, Tsao, AS , Feng L, Ginsberg LE, Lee JJ, Kies MS, Glisson BS, Kim ES

. Single Arm, Phase II Study of Cisplatin, Docetaxel, and Erlotinib in Patients with Recurrent and/or Metastatic Head and Neck Squamous Cell Carcinomas. Oncologist 23(5):526-e49, 2018. e-Pub 2018. PMID: 29371473.

Radovich M, Pickering CR, Felau I, Ha G, Zhang H, Jo H, Hoadley KA, Anur P, Zhang J, McLellan M, Bowlby R, Matthew T, Danilova L, Hegde AM, Kim J, Leiserson MDM, Sethi G, Lu C, Ryan M, Su X, Cherniack AD, Robertson G, Akbani R, Spellman P, Weinstein JN, Hayes DN, Raphael B, Lichtenberg T, Leraas K, Zenklusen JC, Cancer Genome Atlas Network, Fujimoto J, Scapulatempo-Neto C, Moreira AL, Hwang D, Huang J, Marino M, Korst R, Giaccone G, Gokmen-Polar Y, Badve S, Rajan A, Ströbel P, Girard N, Tsao MS, Marx A, Tsao, AS , Loehrer PJ

. The Integrated Genomic Landscape of Thymic Epithelial Tumors. Cancer Cell 33(2):244-258.e10, 2018. PMID: 29438696.

Milbury K, Tsao, AS , Liao Z, Owns A, Engle R, Gonzalez EA, Bruera E, Cohen L

. A research protocol for a pilot randomized controlled trial designed to examine the feasibility of a couple-based mind-body intervention for patients with metastatic lung cancer and their partners. Pilot Feasibility Stud 4:37, 2018. e-Pub 2018. PMID: 29416870.

Zauderer MG, Tsao, AS , Dao T, Panageas K, Lai WV, Rimner A, Rusch VW, Adusumilli PS, Ginsberg MS, Gomez D, Rice D, Mehran R, Scheinberg DA, Krug LM

. A Randomized Phase II Trial of Adjuvant Galinpepimut-S, WT-1 Analog Peptide Vaccine, after Multimodality Therapy for Patients with Malignant Pleural Mesothelioma. Clin Cancer Res 23(24):7483-7489, 2017. e-Pub 2017. PMID: 28972039.

Kim ES, Herbst RS, Wistuba II, Lee JJ, Blumenschein GR, Tsao, AS , Stewart DJ, Hicks ME, Erasmus J, Gupta S, Alden CM, Liu S, Tang X, Khuri FR, Tran HT, Johnson BE, Heymach JV, Mao L, Fossella F, Kies MS, Papadimitrakopoulou V, Davis SE, Lippman SM, Hong WK

. The Battle Trial: Personalizing Therapy for Lung Cancer. Cancer Discov 1(1):44-53, 2011. e-Pub 2011. PMID: 22586319.

Garland L, Flores R, Tsao, AS

. Individualizing mesothelioma treatment: small steps into a brighter future. Clin Lung Cancer 11(6):371-3, 2010. PMID: 21062727.

Carbone DP, Salmon JS, Billheimer D, Chen H, Sandler A, Roder H, Roder J, Tsypin M, Herbst RS, Tsao, AS , Tran HT, Dang TP

. VeriStrat classifier for survival and time to progression in non-small cell lung cancer (NSCLC) patients treated with erlotinib and bevacizumab. Lung Cancer 69(3):337-40, 2010. e-Pub 2009. PMID: 20036440.

Tsao, AS , Roth JA, Herbst RS

. Future directions in multimodality therapy for III A NSCLC: Intergroup Trial 0139. Nat Rev Clin Oncol 7(1):10-12, 2010. PMID: 20029443.

Dayyani F, Etzel C, Liu M, Ho Chung-Han, Lippman S, Tsao, AS

. Meta-anlysis of the impact of human papilomavirus (HPV) on cancer risk and overall survival in head and neck squamous cell carcinomas (HNSCC). Head and Neck Oncology 2(15), 2010.

Tsao, AS , Liu D, Martin J, Tang XM, Lee JJ, El-Naggar AK, Wistuba I, Culotta KS, Mao L, Gillenwater A, Sagesaka YM, Hong WK, Papadimitrakopoulou V

. Phase II randomized, placebo-controlled trial of green tea extract in patients with high-risk oral premalignant lesions. Cancer Prev Res (Phila) 2(11):931-941, 2009. PMID: 19892663.

McAleer MF, Tsao, AS , Liao Z

. Radiotherapy in malignant pleural mesothelioma. Int J Radiat Oncol Biol Phys 75(2):326-37, 2009. PMID: 19735859.

Tsao, AS , Wistuba I, Roth JA, Kindler HL

. Malignant Pleural Mesothelioma. J Clin Oncol 27(12):2081-90, 2009. e-Pub 2009. PMID: 19255316.

Ivanova AV, Ivanov SV, Prudkin L, Nonaka D, Liu Z, Tsao, AS , Wistuba I, Roth J, Pass HI

. Mechanisms of FUS1/TUSC2 deficiency in mesothelioma and its tumorigenic transcriptional effects. Mol Cancer 8:91, 2009. e-Pub 2009. PMID: 19852844.

Tsao, AS , He D, Saigal B, Liu S, Lee JJ, Bakkannagari S, Ordonez NG, Hong WK, Wistuba I, Johnson FM

. Inhibition of c-Src expression and activation in malignant pleural mesothelioma tissues leads to apoptosis, cell cycle arrest, and decreased migration and invasion. Mol Cancer Ther 6(7):1962-1970, 2007. PMID: 17620427.

Thomas SK, Fossella FV, Liu D, Schaerer R, Tsao, AS , Kies MS, Pisters KM, Blumenschein GR, Glisson BS, Lee JJ, Herbst RS, Zinner RG

. Asian ethnicity as a predictor of response in patients with non-small cell lung cancer treated with gefitinib on an expanded access program. Clin Lung Cancer 7(5):326-331, 2006. PMID: 16640804.

Tsao, AS , Tang XM, Sabloff B, Xiao L, Shigematsu H, Roth J, Spitz M, Hong WK, Gazdar A, Wistuba I

. Clinical-Pathological Characteristics of the EGFR Gene Mutation in Non-small Cell Lung Cancer. J Thorac Oncol 1(3):231-239, 2006. PMID: 17409862.

Karp DD, Tsao, AS , Kim ES

. Nonsmall-cell lung cancer: chemoprevention studies. Semin Thorac Cardiovasc Surg 15(4):405-20, 2003. PMID: 14710383.

Gay CM, Zhou Y, Lee JJ, Tang XM, Lu W, Wistuba II, Ferrarotto R, Gibbons DL, Glisson BS, Kies MS, Simon GR, Heymach JV, Tsao AS

. A Phase II Trial of Alisertib (MLN8237) in Salvage Malignant Mesothelioma. Oncologist. e-Pub 2020. PMID: 32608142.