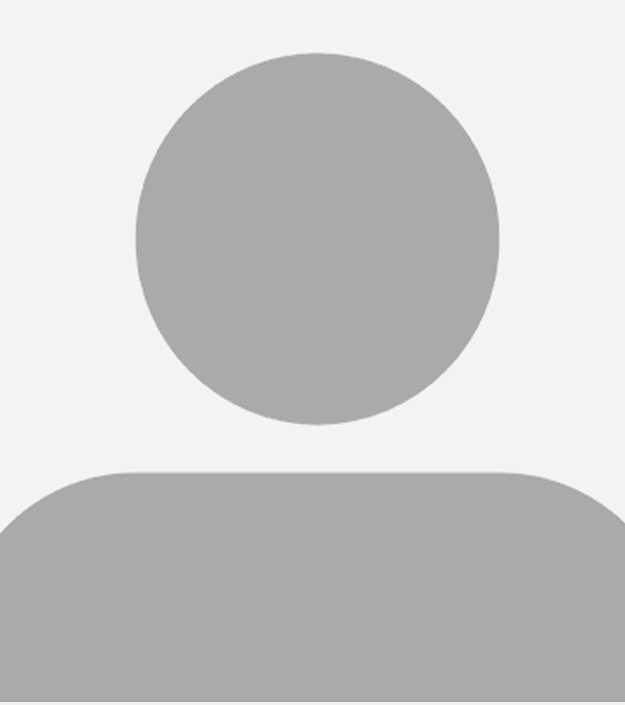 Bagi R.P. Jana, MD
Department of General Oncology, Division of Cancer Medicine
Primary Appointment
Professor, Department of General Oncology, Division of Cancer Medicine, The University of Texas MD Anderson Cancer Center, Houston, TX
Degree-Granting Education
| | |
| --- | --- |
| 2016 | University of Houston, Clear Lake, Clear Lake, TX, USA, MHA, Business |
| 2016 | University of Houston, Clear Lake, Clear Lake, TX, USA, MBA, Business |
| 1990 | Madras Medical College and General Hospital, Tamil Nadu, IND, MD, Medicine |
Postgraduate Training
| | |
| --- | --- |
| 1997-2000 | Clinical Fellowship, Medical Oncology and Hematology, Mount Sinai Medical Center, New York, NY |
| 1994-1997 | Clinical Residency, Christ Hospital and Medical Center, Chicago, IL |
| 1993-1994 | Clinical Internship, Pathology, Metropolitan Group Hospitals, University of Illinois, Chicago, IL |
| 1991-1993 | Senior House Officer, General Hospital, Tamil Nadu |
| | |
| --- | --- |
| 2013 | Hematology, Diplomate |
| 2012 | Hospice and Palliative Care Medicine, Diplomate |
| 2010 | Medical Oncology, Diplomate |
Academic Appointments
Professor, Department of General Oncology, The University of Texas Medical Branch, Galveston, TX, 2017 - 2018
Associate Professor, Department of General Oncology, The University of Texas Medical Branch, Galveston, TX, 2012 - 2017
Assistant Professor, The University of Texas Medical Branch, Galveston, TX, 2011 - 2012
Assistant Professor, The University of Centeral Florida College of Medicine, Orlando, FL, 2007 - 2011
Assistant Professor, University at Buffalo School of Medicine and Biomedical Sciences, Buffalo, NY, 2003 - 2007
Assistant Professor, Cancer Institute of Chennai, Chennai, 2001 - 2003
Instructor, Mount Sinai School of Medicine, New York, NY, 1997 - 2000
Peer-Reviewed Articles
Venkatesan R, Hirani N, Willis M, Jana B, Cheema Z

. Impending Carotid Blowout From a Large Neck Mass Treated Sequentially With Endovascular Coil Embolization Followed by Induction Chemotherapy. J Oncol Pract 14(2):136-138, 2018. PMID: 29016223.

Jana BR, Zhou Y

. Novel Molecular Targets for the Therapy of Urothelial Cancer. Anticancer Res 35:4557-4567, 2015.

Al Asad O, Salam A, Mannem S, Ninan M, Markowitz A, Jana B

. Alternative therapy for Epstein Barr virus related hemophagocytic lymphohistiocytosis. Case Rep Oncol Med, 2015.

Jana B, Khanfar A, Ninan M

. Durable Hematological and Major Cytogenetic Response in a Patient with Isolated 20q Deletion Myelodysplastic Syndrome Treated with Lenalidomide. Case Reports in Oncological Medicine, 2014.

Koshy J, Alperin J, Jana B, Markowitz A, Qian YW

. A case of Philadelphia chromosome positive myeloproliferative neoplasm in a pregnant woman with unusual primary myelofibrosis features. Case Rep Hematol, 2013.

Khanfar A, Trikha A, Bonds R, Jana B

. Angioedema with normal C1q and C1 inhibitor: an atypical presentation of Waldenström macroglobulinemia. Int J Hem 97:654-6, 2013.

6. Ghadimi-Mahani M, McDonnold Mollie A, Jana B, Markowitz A, Willis M, Harirah H

. Sarcomatoid carcinoma of the oral cavity during pregnancy. Case Reports in Perinatal Medicine 25, 2013.

Jana BR, Galsky MD, Hahn NM, Milowsky MI, Sonpavde G

. Novel molecular targets for the therapy of urothelial carcinoma 16:499-513, 2012.

Khoury T, Mojica W, Hicks D

. ERBB2 juxtamembrane domain (trastuzumab binding site) gene mutation is a rare event in invasive breast cancers overexpressing the ERBB2 gene. Mod Pathol 24:1055-9, 2011.

Hicks DG, Janarthanan BR, Vardarajan R

. The expression of TRMT2A, a novel cell cycle regulated protein, identifies a subset of breast cancer patients with HER2 over-expression that are at an increased risk of recurrence. BMC Cancer, 2010.

Sood AK, Wang J, Mhawech-Fauceglia P, Jana B, Liang P, Geradts J.

. Sam-pointed domain containing Ets transcription factor in luminal breast cancer pathogenesis. Cancer Epidemiol Biomarkers Prev, 2009.

Seitz R, Ross D, Ring B

. Validation of an immunohistochemical biomarker for identifying Her2+ patients at high risk of recurrence. Breast Cancer Research And Treatment:S248, 2007.

Varadarajan R, Edge SB, Yu J, Watroba N, Janarthanan BR

. Prognosis of occult breast carcinoma presenting as isolated axillary nodal metastasis. Oncology:456-9, 2006.

Tan D, Wu X, Hou M

. Interleukin-6 polymorphism is associated with more aggressive prostate cancer. J Urol 174:753-6, 2005.

Berkelhammer C, Janarthan B, Bhagavan M, Schreiber S

. Hepatocolic fistula and lower GI bleeding in hepatoma. Am J Gastroenterol:26254-6, 1996.
Abstracts
Steinberg GD, Curti B, Sachdeva K, Katz MH, Jana B

. Bacillus Calmette-Guérin Immunotherapy for Bladder Cancer. Medscape, 2016.

Ngishu R, Aterno M, Jana B

. A case of refractory hemophagocytic lymphohistiocytosis in a young woman with systemic lupus erythematosus, 2016.
Book Chapters
| | |
| --- | --- |
| Title: | A Randomized, Phase II Efficacy Assessment Of Multiple Met-Kinase Inhibitors (Cabozantinib [Nsc #761968], Crizotinib [Nsc #749005], Savolitinib [Nsc #785348], And Sunitinib [Nsc #736511]) in Metastatic Papillary Renal Carcinoma |
| Funding Source: | NIH/NCI |
| Role: | Co-Investigator |
| | |
| --- | --- |
| Title: | Prospective, Non-Interventional Study Of Disease Progression And Treatment of Patients With Polycythemia Vera In United States Academic Or Community Clinical Practices |
| Funding Source: | Incyte Corporation |
| Role: | Principal Investigator |
| | |
| --- | --- |
| Title: | Phase III Trial of Enzalutamide (Nsc 766085) Versus Enzalutamide, Abiraterone and Prednisone for Castration Resistant Metastatic Prostate Cancer |
| Funding Source: | NIH/NCI |
| Role: | Principal Investigator |
| | |
| --- | --- |
| Title: | An Open-Label, Phase 1b Study of ACP-196 in Subjects with Multiple Myeloma Pharmaceutical Industry Study |
| Funding Source: | NIH/NCI |
| Role: | Principal Investigator |
| | |
| --- | --- |
| Title: | Phase II-III Trial Of Adjuvant Radiotherapy And Androgen Deprivation Following Radical Prostatectomy With Or Without Adjuvant Docetaxel |
| Funding Source: | NIH/NCI |
| Role: | Principal Investigator |
| | |
| --- | --- |
| Title: | A Phase II Clinical Trial Platform of Sensitization Utilizing Total Neoadjuvant Therapy (TNT) in Rectal Cancer |
| Funding Source: | NIH/NCI |
| Role: | Principal Investigator |
| | |
| --- | --- |
| Title: | A Phase 3 RandOmized Study Comparing PERioperative Nivolumab vs. Observation in Patients with Localized Renal Cell Carcinoma Undergoing Nephrectomy PROSPER RCC |
| Funding Source: | NIH/NCI |
| Role: | Principal Investigator |
| | |
| --- | --- |
| Title: | Everest: Everolimus for Renal Cancer Ensuing Surgical Therapy, A Phase III Study |
| Funding Source: | NIH/NCI |
| Role: | Principal Investigator |
| | |
| --- | --- |
| Title: | Connect MDS and AML: The Myelodysplastic Syndromes (MDS) and Acute Myeloid Leukemia (AML) Diease Registry |
| Funding Source: | Celgene |
| Role: | Principal Investigator |
| | |
| --- | --- |
| Title: | Phase II Trial of Everolimus or Everolimus Plus Paclitaxel As First-Line Therapy In Cisplatin-Ineligible Participants with Advanced Urothelial Carcinoma |
| Funding Source: | Hoosier Oncology Group HOG Consortium Study |
| Role: | Principal Investigator |
| | |
| --- | --- |
| Title: | An International Phase 3 Randomized Trial of Autologous Dendritic Cell Immunotherapy (AGS-003) Plus Standard Treatment Of Advanced Renal Cell Carcinoma (ADAPT) Pharmaceutical study Retrospective data analysis research |
| Funding Source: | Unknown |
| Role: | Co-Investigator |
| | |
| --- | --- |
| Title: | Study of Expression Patterns of Fortilin In Prostate And Breast Cancers And Its Association With Clinical Features, Prognosis And Treatment Outcome Pilot translational research project (pi initiated no funds) |
| Funding Source: | Unknown |
| Role: | Co-Investigator |
| | |
| --- | --- |
| Title: | A Randomized Phase II Study Of Androgen Deprivation Combined With Imc-A12versus Androgen Deprivation Alone For Patients With New Hormone-Sensitive Metastatic Prostate Cancer |
| Funding Source: | NIH/NCI |
| Role: | Principal Investigator |
| | |
| --- | --- |
| Title: | A Randomized Phase II Study Of Androgen Deprivation Combined With Imc-A12versus Androgen Deprivation Alone For Patients With New Hormone-Sensitive Metastatic Prostate Cancer |
| Funding Source: | NIH/NCI |
| Role: | Co-Investigator |
| | |
| --- | --- |
| Title: | Androgen Deprivation Therapy with or without Radium-223 Dichloride In Patients With Newly Diagnosed Metastatic Prostate Cancer With Bone Metastases |
| Funding Source: | HOG Consortium Study |
| Role: | Co-Investigator |