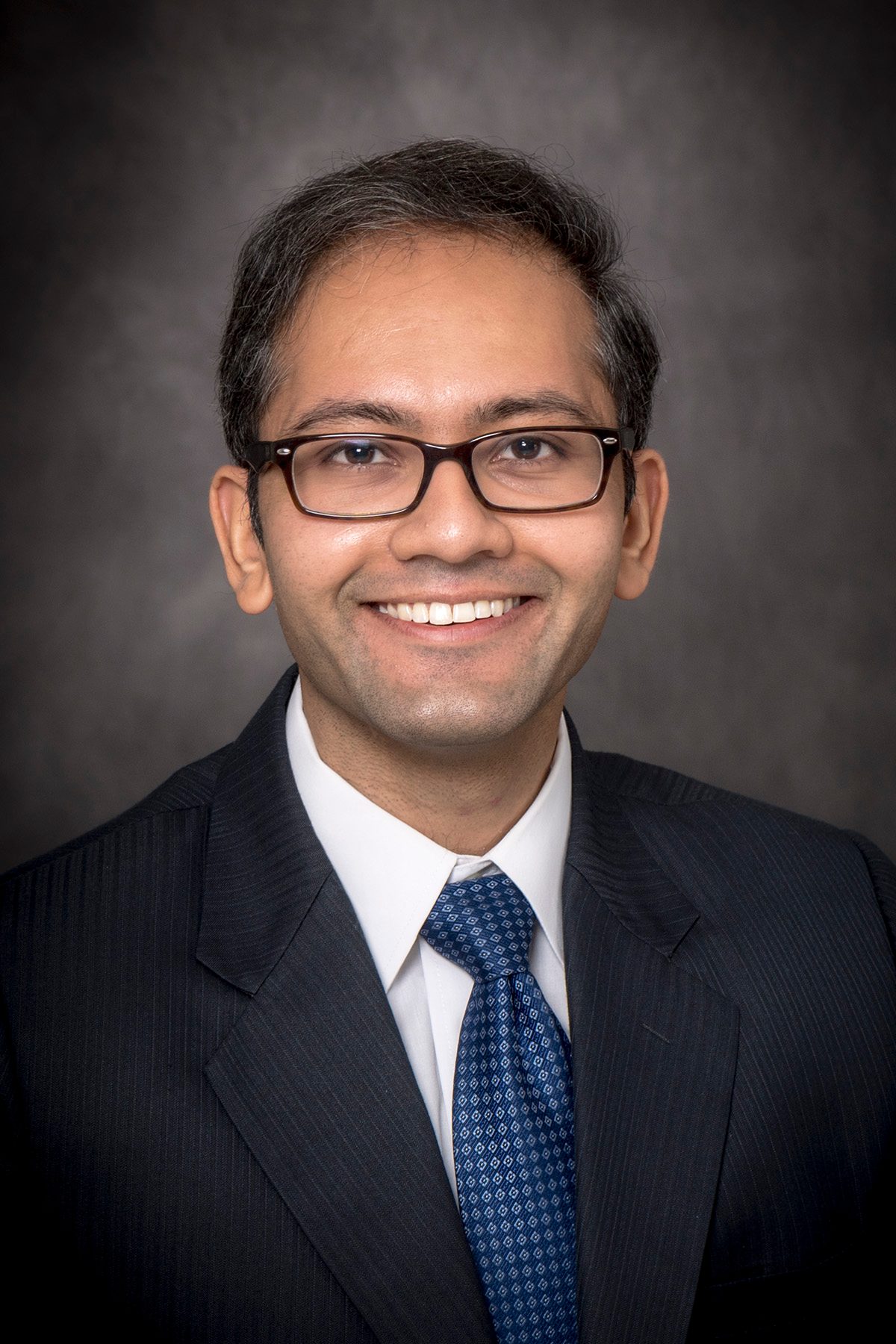 Bilal A Siddiqui, MD
Department of Genitourinary Medical Oncology, Division of Cancer Medicine
Present Title & Affiliation
Primary Appointment
Assistant Professor, Department of Genitourinary Medical Oncology, Division of Cancer Medicine, The University of Texas MD Anderson Cancer Center, Houston, TX
Degree-Granting Education
| | |
| --- | --- |
| 2015 | Yale School of Medicine, New Haven, CT, USA, MD, Medicine |
| 2011 | Harvard University, Cambridge, MA, USA, AB, Molecular and Cellular Biology |
Postgraduate Training
| | |
| --- | --- |
| 2018-2021 | Clinical Fellowship, Hematology / Oncology, The University of Texas MD Anderson Cancer Center, Houston, TX |
| 2016-2018 | Clinical Residency, Internal Medicine, Beth Israel Deaconess Medical Center, Harvard Medical School, Boston, MA |
| 2015-2016 | Clinical Internship, Internal Medicine, Beth Israel Deaconess Medical Center, Harvard Medical School, Boston, MA |
| | |
| --- | --- |
| 2021 | American Board of Internal Medicine- Medical Oncology |
| 2021 | American Board of Internal Medicine- Hematology |
| 2018 | American Board of Internal Medicine- Internal Medicine |
| | |
| --- | --- |
| 2022 | PCF Young Investigator Award, Prostate Cancer Foundation |
| 2021 | Waun Ki Hong Award for Achievement in Clinical Investigation, MD Anderson Cancer Center |
| 2021 | Humanitas Award, MD Anderson Cancer Center |
| 2021 | Finalist, Rolanette and Berdon Lawrence Research Award Competition, Bone Disease Program of Texas |
| 2020 | First Prize, Poster Presentation Award, Annual Multi-Institutional Prostate Cancer Program Retreat |
| 2020 | NIH Loan Repayment Program, NIH |
| 2020 | The Harter Prize for Excellence in Clinical Training Research, MD Anderson Cancer Center |
| 2019 | NIH T32 Grant, MD Anderson Cancer Center |
| 2012 | Medical Student Research Fellowship, Yale School of Medicine |
| 2011 | Magna cum laude, Harvard University |
| 2009 | Harvard College Scholar, Harvard University |
Peer-Reviewed Articles
Invited Articles
Siddiqui BA, Subudhi SK, Sharma P. Anti-PD-L1 plus enzalutamide does not improve overall survival in prostate cancer. Cell Rep Med 3(4):2666-3791, 2022. e-Pub 2022. PMID: 35492243.
Goswami S, Siddiqui BA, Subudhi SK, Basu S, Yadav SS, Diab A, Sharma P. A composite T cell biomarker in pre-treatment blood samples correlates with detection of immune-related adverse events. Cancer Cell 40(3):249-251, 2022. PMID: 35290784.
Sharma P, Siddiqui BA, Anandhan S, Yadav SS, Subudhi SK, Gao J, Goswami S, Allison JP. The Next Decade of Immune Checkpoint Therapy. Cancer Discov 11(4):838-857, 2021. PMID: 33811120.
Book Chapters
Siddiqui B.A, Goswami S., Allison J.P., Sharma P.. Immuno-Oncology. In: In: The MD Anderson Manual of Medical Oncology. 4th Edition. McGraw Hill, 2022.