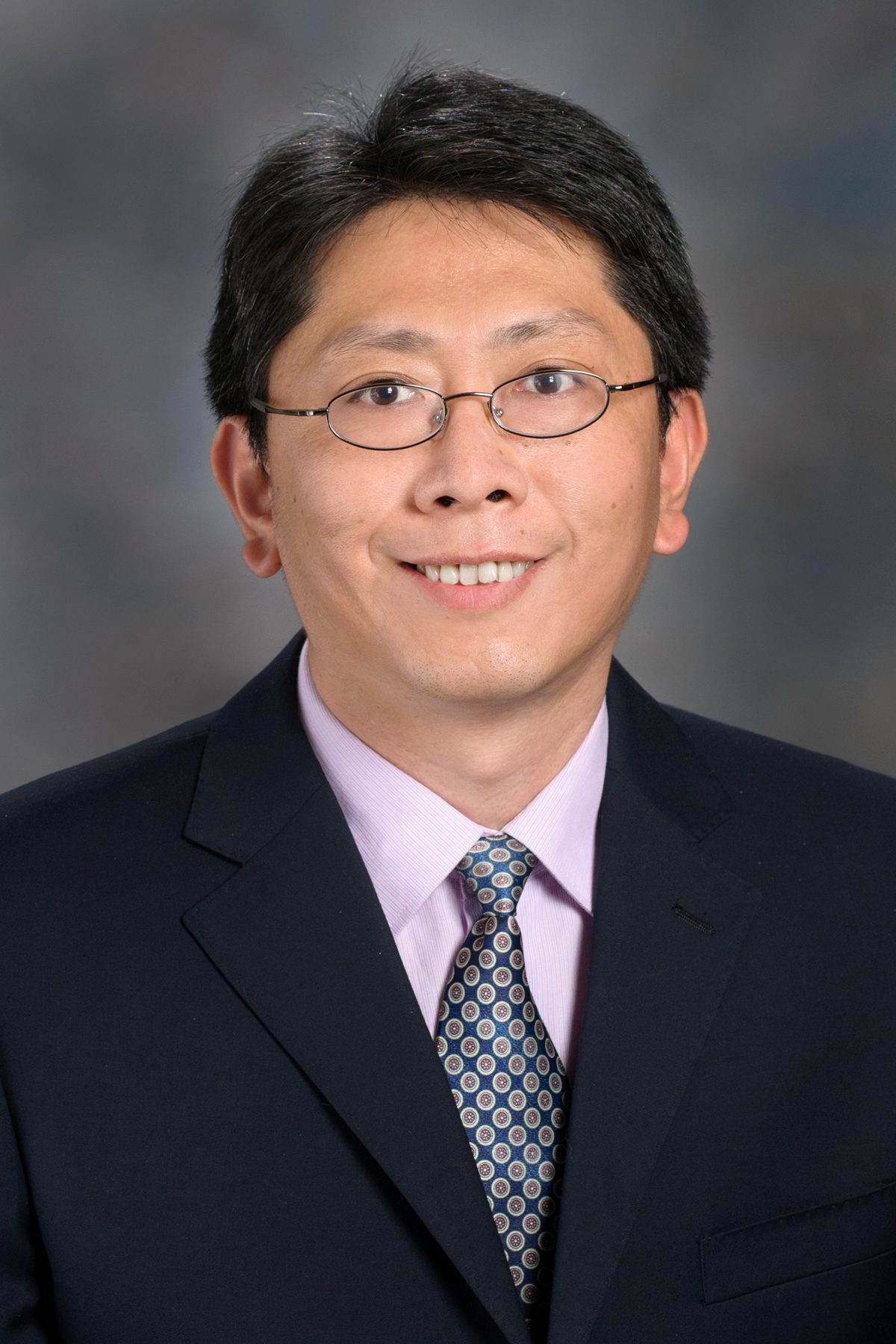 Boyi Gan, PhD
Department of Experimental Radiation Oncology, Division of Radiation Oncology
Primary Appointment
Associate Professor, Department of Experimental Radiation Oncology, The University of Texas MD Anderson Cancer Center, Houston, TX
Our lab studies the roles of nutrient sensing and metabolic stress in cancer and stem cells. Our previous studies, among others, have shown that the FoxO/TSC/LKB1 tumor suppressor network plays critical roles in energy sensing, cancer metabolism and stem cell maintenance (Gan B, et al, PNAS, 2008; Gan B, et al, Cell Cycle, 2008; Gan B, et al, Nature, 2010; Gan B, et al, Cancer Cell, 2011). These studies have delineated an intimate link between tumor suppressor pathways that control energy sensing and metabolism and those that regulate stem cell homeostasis, and pointed to the critical importance of coupling energy availability and tissue homeostatic demands.
Our recent studies focus on nutrient sensing and metabolic stress in cancer. Specifically, we are interested in the following questions:
1) How normal/cancer cells sense energy and nutrient availability?
2) How cancer cells adapt to survive and grow under metabolic stress?
3) How to target metabolic vulnerabilities in cancer therapies?
Our current research efforts are directed towards two major projects:
First, we have continued to study energy sensors LKB1-AMPK and FoxO pathways in metabolic stress response and cancer metabolism. These studies also uncovered novel regulatory mechanisms of long non-coding RNAs (lncRNAs) in regulating these pathways in energy sensing/metabolism and cancer development/treatment ( Lin A, et al, Oncogene, 2014; Lin A, et al, Cancer Research; Liu X, et al, Nature Cell Biology, 2016; Liu X, et al, Cell Cycle, 2016; Xiao Z, et al, Nature Communications, 2017; Chauhan, et al, FASEB Journal, 2019 ).
In addition, our recent work has studied the regulatory mechanisms of ferroptosis, a non-apoptotic cell death induced by metabolic stress, and its role in tumor suppression and cancer therapies. Our studies link the tumor suppressor BAP1 to metabolic stress response and ferroptosis regulation. Our work also revealed an unexpected role of SLC7A11, the amino acid transporter that uptakes cystine and protects cells from ferroptotic cell death, in promoting glucose dependency in cancer cells. Tumor cells with high expression of SLC7A11 are exquisitely sensitive to glucose starvation-induced cell death. Our study thus informs therapeutic strategies to target the metabolic vulnerability in tumors with high SLC7A11 expression (Dai F, et al, PNAS, 2017; Koppula P, et al, JBC, 2017; Zhang Y, et al, Nature Cell Biology, 2018; Zhang Y, et al, Cell Cycle, 2019).
We're employing multi-disciplinary approaches, including sophisticated genetic mouse models, integrated transcriptomic/genomic/metabolomic/computational analyses, detailed biochemical mechanistic studies, and clinical investigation to dissect these important questions. A deeper understanding of the biological processes linking energy sensing/metabolism to cancer will provide novel insight for cancer therapy.
For more information, please visit our lab webpage: https://www.mdanderson.org/research/departments-labs-institutes/labs/gan-laboratory/research.html
Degree-Granting Education
| | |
| --- | --- |
| 2006 | Cornell University, Ithaca, NY, USA, PHD, Comparative Biomedical Sciences |
| 2000 | Fudan University, Shanghai, CHN, MS, Genetics |
| 1997 | Fudan University, Shanghai, CHN, BS, Microbiology |
Postgraduate Training
| | |
| --- | --- |
| 2010-2011 | Instructor, Dana-Farber Cancer Institute, Harvard Medical School, Boston, MA |
| 2006-2010 | Postdoctoral Fellow, Dana-Farber Cancer Institute, Harvard Medical School, Boston, MA |
Academic Appointments
Assistant Professor, Department of Experimental Radiation Oncology, Division of Radiation Oncology, The University of Texas MD Anderson Cancer Center, Houston, TX, 2011 - 2017
| | |
| --- | --- |
| 2018 | MD Anderson Faculty Scholar Award, MD Anderson Cancer Center |
| 2017 | Anna Fuller Award, Anna Fuller Foundation |
| 2017 | Andrew Sabin Family Award, MD Anderson Cancer Center |
| 2013 | Gabrielle's Angel Foundation Award, Gabrielle's Angel Foundation for Cancer Research |
| 2013 | Ellison Medical Foundation New Scholar Award, Ellison Medical Foundation |
| 2012 | The LAM Foundation Pilot Award, The LAM Foundation |
| 2012 | Kimmel Scholar, Sidney Kimmel Foundation |
| 2012 | CONquer canCER Now Award, Concern Foundation |
| 2012 | CSCDB Faculty Scholar Award, Center for Stem Cell and Developmental Biology, UT MD Anderson Cancer Center |
| 2011 | DOD PCRP Exploration - Hypothesis Development Award, Department of Defense |
| 2011 | Harvard Chinese Life Science Annual Distinguished Research Award |
| 2010 | DOD TSCRP Career Transition Award, Department of Defense |
| 2009 | DF/HCC Kidney Cancer SPORE Career Development Award, DF/HCC Kidney Cancer SPORE |
| 2007 | Leukemia & Lymphoma Society Fellowship, Leukemia & Lymphoma Society |
The Society of Chinese Bioscientists in America (SCBA)
Lifetime Member, 2012 - Present
The American Association for the Advancement of Science (AAAS)
Member, 2012 - Present
American Association for Cancer Research (AACR)
Active Member, 2006 - Present
American Society for Cell Biology (ASCB)
Member, 2003 - Present
Peer-Reviewed Articles
Invited Articles