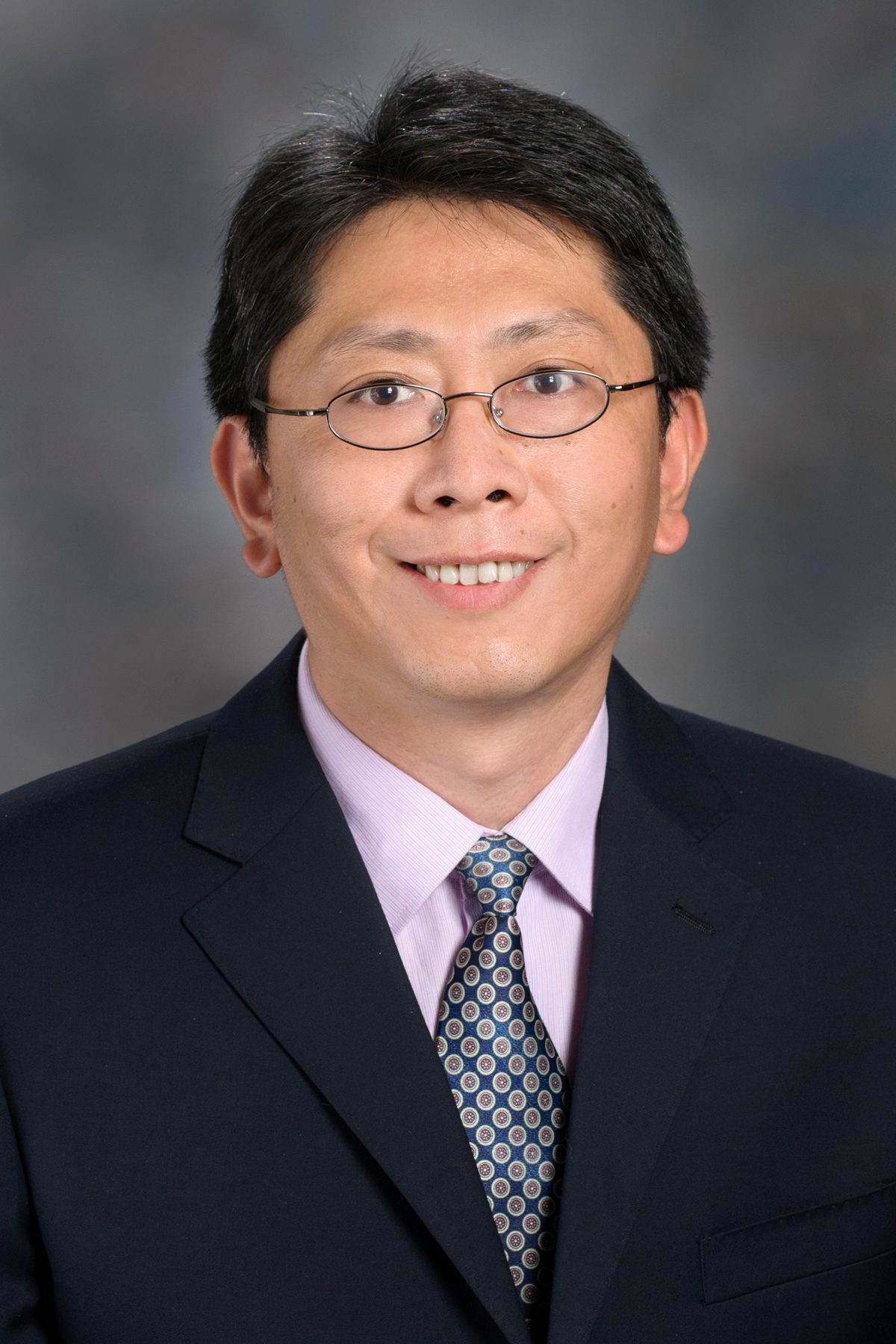 Boyi Gan, PhD
Department of Experimental Radiation Oncology, Division of Radiation Oncology
Primary Appointment
Associate Professor, Department of Experimental Radiation Oncology, The University of Texas MD Anderson Cancer Center, Houston, TX
Our lab studies the roles of energy sensing and metabolism in cancer and stem cells. Specifically, we are interested in the questions: 1) how normal/cancer/stem cells sense energy availability? 2) how cancer cell adapt to survive and grow under energy stress? and 3) How to translate our understanding of energy sensing/metabolism in cancer into novel effective cancer therapeutics? Our previous studies, among others, have shown that the FoxO/TSC/LKB1 tumor suppressor network plays critical roles in energy sensing, cancer metabolism and stem cell maintenance (Gan B, et al, PNAS, 2008; Gan B, et al, Cell Cycle, 2008; Gan B, et al, Nature, 2010; Gan B, et al, Cancer Cell, 2011). These studies have delineated an intimate link between tumor suppressor pathways that control energy sensing/metabolism and those that regulate stem cell homeostasis, and pointed to the critical importance of coupling energy availability and tissue homeostatic demands.
Our current research efforts aim to further study PI3K-AKT-FoxO and LKB1-AMPK pathways in energy sensing, cancer metabolism, and tumor suppression (Lin A, et al, Oncogene, 2014; Lin A, et al, Cancer Research, 2014; Wang W, et al, Nature Cell Biology, 2015; Koppula P, et al, JBC, 2017). These studies also uncovered novel regulatory mechanisms of long non-coding RNAs (lncRNAs) in regulating these pathways in energy sensing/metabolism and cancer development/treatment (Liu X, et al, Nature Cell Biology, 2016; Liu X, et al, Cell Cycle, 2016; Xiao Z, et al, Nature Communications, 2017). We study energy sensing and metabolism in the context of kidney cancer, as kidney cancer represents a major metabolic cancer type. During our studies, we have also studied the role of BAF180 and BAP1, two important tumor suppressors in kidney cancer, in metabolic stress response and cellular senescence (Lee H, et al, Oncotarget, 2016; Dai F, et al, PNAS, 2017). We are employing multi-disciplinary approaches, including sophisticated genetic mouse models, integrated transcriptomic/genomic/metabolomic/computational analyses and detailed biochemical mechanistic studies, to dissect these important questions. A deeper understanding of the biological processes linking energy sensing/metabolism to cancer and stem cells will provide novel insight for cancer therapy and regenerative medicine.
Current Lab Members:
lab manager: Li Zhuang;
Postdoc Fellows: Hyemin Lee, Zhen-Dong Xiao, Yilei Zhang (CCE Scholar), Anoop Chauhan, RajKumar Yadav, Xiongjian Rao;
Graduate Student: Pranavi Koppula.
Undergraduate Student: Sei Sho, Jacqueline Yang
Degree-Granting Education
| | |
| --- | --- |
| 2006 | Cornell University, Ithaca, NY, USA, PHD, Comparative Biomedical Sciences |
| 2000 | Fudan University, Shanghai, CHN, MS, Genetics |
| 1997 | Fudan University, Shanghai, CHN, BS, Microbiology |
Postgraduate Training
| | |
| --- | --- |
| 2010-2011 | Instructor, Dana-Farber Cancer Institute, Harvard Medical School, Boston, MA |
| 2006-2010 | Postdoctoral Fellow, Dana-Farber Cancer Institute, Harvard Medical School, Boston, MA |
Academic Appointments
Assistant Professor, Department of Experimental Radiation Oncology, Division of Radiation Oncology, The University of Texas MD Anderson Cancer Center, Houston, TX, 2011 - 2017
| | |
| --- | --- |
| 2017 | Anna Fuller Award, Anna Fuller Foundation |
| 2017 | Andrew Sabin Family Award, MD Anderson Cancer Center |
| 2013 | Gabrielle's Angel Foundation Award, Gabrielle's Angel Foundation for Cancer Research |
| 2013 | Ellison Medical Foundation New Scholar Award, Ellison Medical Foundation |
| 2012 | The LAM Foundation Pilot Award, The LAM Foundation |
| 2012 | Kimmel Scholar, Sidney Kimmel Foundation |
| 2012 | CONquer canCER Now Award, Concern Foundation |
| 2012 | CSCDB Faculty Scholar Award, Center for Stem Cell and Developmental Biology, UT MD Anderson Cancer Center |
| 2011 | DOD PCRP Exploration - Hypothesis Development Award, Department of Defense |
| 2011 | Harvard Chinese Life Science Annual Distinguished Research Award |
| 2010 | DOD TSCRP Career Transition Award, Department of Defense |
| 2009 | DF/HCC Kidney Cancer SPORE Career Development Award, DF/HCC Kidney Cancer SPORE |
| 2007 | Leukemia & Lymphoma Society Fellowship, Leukemia & Lymphoma Society |
The American Association for the Advancement of Science (AAAS)
Member, 2012 - Present
The Society of Chinese Bioscientists in America (SCBA)
Lifetime Member, 2012 - Present
American Association for Cancer Research (AACR)
Active Member, 2006 - Present
American Society for Cell Biology (ASCB)
Member, 2003 - Present
Peer-Reviewed Articles
Jonasch E, Hasanov E, Corn P, Moss T, Shaw K, Stovall S, Marcott V, Gan B, Bird S, Wang X, Do K, Altamirano P, Zurita A, Doyle L, Lara P, Tannir NM

A Randomized Phase 2 Study of MK-2206 versus Everolimus in Refractory Renal Cell Carcinoma. Ann Oncol 28 (4) :804-808, 2017. e-Pub 2017. PMID: 28049139

Dai F, Lee H, Zhang Y, Zhuang L, Yao H, Xi Y, Xiao Z, You J, Li W, Su X, Gan B

BAP1 inhibits the ER stress gene regulatory network and modulates metabolic stress response Proc Natl Acad Sci U S A 114 (12) :3192-3197, 2017. e-Pub 2017

Pranavi Koppula, Yilei Zhang, Jiejun Shi, Wei Li, and Boyi Gan

The glutamate/cystine antiporter SLC7A11/xCT enhances cancer cell dependency on glucose by exporting glutamate J. Biol. Chem., 2017. e-Pub 2017. PMID: 28630042

Xiao ZD, Han L, Lee H, Zhuang L, Zhang YL, Baddour J, Nagrath D, Wood CG, Gu J, Wu X, Liang H, Gan B

Energy stress-induced lncRNA FILNC1 represses c-Myc-mediated energy metabolism and inhibits renal tumor development Nature Communications, 2017. e-Pub 2017

Liu X, Xiao ZX, Han L, Lee SW, Wang W, Lee H, Zhuang L, Chen J, Lin HK, Liang H, Gan B

lncRNA NBR2 engages a metabolic checkpoint by regulating AMPK under energy stress Nature Cell Biology 18 (4) :431-42, 2016. e-Pub 2016

Lee H, Dai F, Zhuang L, Xiao Z, Kim J, Zhang Y, Ma L, You MJ, Wang Z, Gan B

BAF180 regulates cellular senescence and hematopoietic stem cell homeostasis through p21 Oncotarget 7 (15) :19134-19146, 2016. e-Pub 2016

Liu X, Xiao ZD, Gan B

An lncRNA switch for AMPK activation Cell Cycle May 6:1-2 (15) :1948-9, 2016. e-Pub 2016. PMID: 27152502

Xiao ZD, Liu X, Zhuang L, Gan B

NBR2: a former junk gene emerges as a key player in tumor suppression Molecular & Cellular Oncology 3 (4) :e1187322, 2016. e-Pub 2016

Xiao ZD, Zhuang L, Gan B

Long non-coding RNAs in cancer metabolism. Bioessays 38 (10) :991-6, 2016. e-Pub 2016. PMID: 27550823

Kim J, Siverly AN, Chen D, Wang M, Yuan Y, Wang Y, Lee H, Zhang J, Muller WJ, Liang H, Gan B, Yang X, Sun Y, You MJ, Ma L

Ablation of miR-10b Suppresses Oncogene-Induced Mammary Tumorigenesis and Metastasis and Reactivates Tumor-Suppressive Pathways. Cancer Res 76 (21) :6424-6435, 2016. e-Pub 2016. PMID: 27569213

Liu X, Gan B

lncRNA NBR2 modulates cancer cell sensitivity to phenformin through GLUT1. Cell Cycle 15 (24) :3471-3481, 2016. e-Pub 2016. PMID: 27792451

Wang W, Xiao ZD, Li X, Aziz KE, Gan B, Johnson RL, Chen J

AMPK modulates Hippo pathway activity to regulate energy homeostasis Nature Cell Biology 17 (4) :490-9, 2015

Lin A, Yao J, Zhuang L, Wang D, Han J, Lam EW, TCGA Research Network, Gan B

The FoxO-BNIP3 axis exerts a unique regulation of mTORC1 and cell survival under energy stress. Oncogene 33 (24) :3183-94, 2014. e-Pub 2013. PMID: 23851496

Lin A, Piao HL, Zhuang L, Sarbassov dos D, Ma L, Gan B

FoxO transcription factors promote AKT Ser473 phosphorylation and renal tumor growth in response to pharmacological inhibition of the PI3K-AKT pathway. Cancer Res 74 (6) :1682-93, 2014. e-Pub 2014. PMID: 24448243

Rosborough BR, Raïch-Regué D, Matta BM, Lee K, Gan B, DePinho RA, Hackstein H, Boothby M, Turnquist HR, Thomson AW

Murine dendritic cell rapamycin-resistant and rictor-independent mTOR controls IL-10, B7-H1 and regulatory T cell induction. Blood 121 (18) :3619-30, 2013. e-Pub 2013. PMID: 23444404

Keniry M, Pires MM, Mense S, Lefebvre C, Gan B, Justiano K, Lau YK, Hopkins B, Hodakoski C, Koujak S, Toole J, Fenton F, Calahan A, Califano A, DePinho RA, Maurer M, Parsons R

Survival factor NFIL3 restricts FOXO-induced gene expression in cancer Genes Dev 27 (8) :916-27, 2013. e-Pub 2013. PMID: 23630076

Hu J, Ho AL, Yuan L, Hu B, Hua S, Hwang SS, Zhang J, Hu T, Zheng H, Gan B, Wu G, Wang YA, Chin L, DePinho RA

Neutralization of terminal differentiation in gliomagenesis. Proc Natl Acad Sci U S A 110 (36) :14520-7, 2013. e-Pub 2013. PMID: 23918370

Zhang K, Li L, Qi Y, Zhu X, Gan B, DePinho RA, Averitt T, Guo S

Hepatic Suppression of Foxo1 and Foxo3 Causes Hypoglycemia and Hyperlipidemia in Mice. Endocrinology 153 (2) :631-46, 2012. e-Pub 2011. PMID: 22147007

Hu J, Hwang SS, Liesa M, Gan B, Sahin E, Jaskelioff M, Ding Z, Ying H, Boutin AT, Zhang H, Johnson S, Ivanova E, Kost-Alimova M, Protopopov A, Wang YA, Shirihai OS, Chin L, DePinho RA

Antitelomerase therapy provokes ALT and mitochondrial adaptive mechanisms in cancer. Cell 148 (4) :651-63, 2012. PMID: 22341440

Ding Z, Wu CJ, Jaskelioff M, Ivanova E, Kost-Alimova M, Protopopov A, Chu GC, Wang G, Lu X, Labrot ES, Hu J, Wang W, Xiao Y, Zhang H, Zhang J, Zhang J, Gan B, Perry SR, Jiang S, Li L, Horner JW, Wang YA, Chin L, DePinho RA

Telomerase reactivation following telomere dysfunction yields murine prostate tumors with bone metastases. Cell 148 (5) :896-907, 2012. e-Pub 2012. PMID: 22341455

Ying H, Kimmelman AC, Lyssiotis CA, Hua S, Chu GC, Fletcher-Sananikone E, Locasale JW, Son J, Zhang H, Coloff JL, Yan H, Wang W, Chen S, Viale A, Zheng H, Paik JH, Lim C, Guimaraes AR, Martin ES, Chang J, Hezel AF, Perry SR, Hu J, Gan B, Xiao Y, Asara JM, Weissleder R, Wang YA, Chin L, Cantley LC, Depinho RA

Oncogenic Kras Maintains Pancreatic Tumors through Regulation of Anabolic Glucose Metabolism. Cell 149 (3) :656-70, 2012. PMID: 22541435

Wei H, Wei S, Gan B, Peng X, Zou W, Guan JL

Suppression of autophagy by FIP200 deletion inhibits mammary tumorigenesis Genes and Development 25 (14) :1510-1527, 2011. PMID: 21764854

Zheng H, Ying H, Wiedemeyer R, Yan H, Quayle SN, Ivanova EV, Paik JH, Zhang H, Xiao Y, Perry SR, Hu J, Vinjamoori A, Gan B, Sahin E, Chheda MG, Brennan C, Wang YA, Hahn WC, Chin L, DePinho RA

PLAGL2 regulates Wnt signaling to impede differentiation in neural stem cells and gliomas. Cancer Cell 17 (5) :497-509, 2010. PMID: 20478531

Gan B, Hu J, Jiang S, Liu Y, Sahin E, Zhuang L, Fletcher-Sananikone E, Colla S, Wang YA, Chin L, Depinho RA

Lkb1 regulates quiescence and metabolic homeostasis of haematopoietic stem cells. Nature 468 (7324) :701-4, 2010. PMID: 21124456

Liang CC, Wang C, Peng X, Gan B, Guan JL

Neural-specific deletion of FIP200 leads to cerebellar degeneration caused by increased neuronal death and axon degeneration. Journal of Biological Chemistry 285 (5) :3499-3509, 2010. PMID: 19940130

Gan B, Lim C, Chu G, Hua S, Ding Z, Collins M, Hu J, Jiang S, Fletcher-Sananikone E, Zhuang L, Chang M, Zheng H, Wang YA, Kwiatkowski DJ, Kaelin WG Jr, Signoretti S, DePinho RA

FoxOs enforce a progression checkpoint to constrain mTORC1-activated renal tumorigenesis Cancer Cell 18 (5) :472-484, 2010. PMID: 21075312

Gan B, DePinho RA

mTORC1 signaling governs hematopoietic stem cell quiescence. Cell Cycle 8 (7) :1003-6, 2009. e-Pub 2009. PMID: 19270523

Wei H, Gan B, Wu X, Guan JL

Inactivation of FIP200 leads to inflammatory skin disorder, but not tumorigenesis, in conditional knock-out mouse models. Journal of Biological Chemistry 284 (9) :6004-6013, 2009

Gan B, Sahin E, Jiang S, Sanchez-Aguilera A, Scott KL, Chin L, Williams DA, Kwiatkowski DJ, DePinho RA

mTORC1-dependent and -independent regulation of stem cell renewal, differentiation, and mobilization. Proc Natl Acad Sci U S A 105 (49) :19384-9, 2008. e-Pub 2008. PMID: 19052232

Martin N, Schwamborn K, Urlaub H, Gan B, Guan JL, Dejean A

Spatial interplay between PIASy and FIP200 in the regulation of signal transduction and transcriptional activity. Molecular and Cellular Biology 28 (8) :2771-2781, 2008. PMID: 18285457

Nagy T, Wei H, Shen TL, Peng X, Liang CC, Gan B, Guan JL.

Mammary epithelial-specific deletion of the focal adhesion kinase gene leads to severe lobulo-alveolar hypoplasia and secretory immaturity of the murine mammary gland. Journal of Biological Chemistry 282 (43) :31766, 2007. PMID: 17716968

Wei H, Wang X, Gan B, Urvalek AM, Melkoumian ZK, Guan JL, Zhao J

Sumoylation delimits KLF8 transcriptional activity associated with the cell cycle regulation J Biol Chem 281 (24) :16664-16671, 2006. e-Pub 2006. PMID: 16617055

Gan B, Peng X, Nagy T, Alcaraz A, Gu H, Guan JL

Role of FIP200 in cardiac and liver development and its regulation of TNFalpha and TSC-mTOR signaling pathways J Cell Biol 175 (1) :121-133, 2006. e-Pub 2006. PMID: 17015619

Gan B, Yoo Y, Guan JL

Association of focal adhesion kinase with tuberous sclerosis complex 2 in the regulation of s6 kinase activation and cell growth Journal of Biological Chemistry 281 (49) :37321-37329, 2006. PMID: 17043358

Gan B, Melkoumian ZK, Wu X, Guan KL, Guan JL

Identification of FIP200 interaction with the TSC1-TSC2 complex and its role in regulation of cell size control J Cell Biol 170 (3) :379-389, 2005. e-Pub 2005. PMID: 16043512

Melkoumian ZK, Peng X, Gan B, Wu X, Guan JL

Mechanism of cell cycle regulation by FIP200 in human breast cancer cells Cancer Res 65 (15) :6676-6684, 2005. PMID: 16061648

Wu X, Gan B, Yoo Y, Guan JL

FAK-mediated src phosphorylation of endophilin A2 inhibits endocytosis of MT1-MMP and promotes ECM degradation. Dev Cell 9 (2) :185-196, 2005. PMID: 16054026
Invited Articles
Zhang Y, Gan B, Liu D, Paik JH, FoxO family members in cancer, 12 (4) :253-259, 2011
Gan B, DePinho RA, mTORC1 signaling governs hematopoietic stem cell quiescence, 8 (7) :1003-1006, 2009
Gan B, Guan JL, FIP200, a key signaling node to coordinately regulate various cellular processes., 20 (5) :787-94, 2008
| | |
| --- | --- |
| Title: | Mechanistic studies of cancer cell adaptive response to PI3K/AKT inhibition (1 R01 CA190370-01) |
| Funding Source: | NIH/NCI |
| Role: | Principal Investigator |
| | |
| --- | --- |
| Title: | Study long non-coding RNAs in energy stress response and cancer metabolism |
| Funding Source: | Anna Fuller Fund |
| Role: | Principal Investigator |
| | |
| --- | --- |
| Title: | Investigating PI3K inhibition-mediated feedback regulation in renal cancer treatment |
| Funding Source: | Cancer Prevention & Research Institute of Texas (CPRIT) |
| Role: | Principal Investigator |
| | |
| --- | --- |
| Title: | Study Energy Sensing Signaling in Leukemia Stem Cells and Leukemia Development |
| Funding Source: | Gabrielle's Angel Foundation |
| Role: | Principal Investigator |
| | |
| --- | --- |
| Title: | Understanding LKB1 signaling in hematopoietic stem cells |
| Funding Source: | Center for Stem Cell & Development Biiology |
| Role: | Principal Investigator |
| | |
| --- | --- |
| Title: | Understanding the regulation of FoxO by a novel ubiquitin ligase in renal cancer development |
| Funding Source: | UTMDACC Institutional Research Grant (IRG) |
| Role: | Principal Investigator |
| | |
| --- | --- |
| Title: | Exploring lncRNA NBR2 in regulating AMPK and tumor suppression |
| Funding Source: | UTMDACC Institutional Research Grant (IRG) |
| Role: | Principal Investigator |
| | |
| --- | --- |
| Title: | study lncRNAs in cancer metabolism |
| Funding Source: | MD Anderson Cancer Center |
| Role: | Principal Investigator |
| | |
| --- | --- |
| Title: | ELOVL6, a link between lipid metabolism and prostate cancer development |
| Funding Source: | DOD/Congressionally Directed Medical Research Programs (DOD/CDMRP) |
| Role: | Principal Investigator |
| | |
| --- | --- |
| Title: | Study the impact of FoxO reactivation on pancreatic treatment |
| Funding Source: | Concern Foundation |
| Role: | Principal Investigator |
| | |
| --- | --- |
| Title: | Targeting genetic and metabolic networks in renal cell carcinoma |
| Funding Source: | Sidney Kimmel Founcation |
| Role: | Principal Investigator |
| | |
| --- | --- |
| Title: | TSC-FoxO signaling network in kidney cancer development |
| Funding Source: | DOD/Congressionally Directed Medical Research Programs (DOD/CDMRP) |
| Role: | Principal Investigator |
| | |
| --- | --- |
| Title: | The role of FoxO transcription factors in the molecular pathogenesis of LAM |
| Funding Source: | Lymphangioleiomyomatosis (LAM) Foundation |
| Role: | Principal Investigator |
| | |
| --- | --- |
| Title: | Study the regulation of HSC maintenance and aging by longevity pathways |
| Funding Source: | Ellison Medical Foundation |
| Role: | Principal Investigator |
| | |
| --- | --- |
| Title: | Studying metabolic stress signaling in renal cancer (1R01CA181196-01) |
| Funding Source: | NIH/NCI |
| Role: | Principal Investigator |