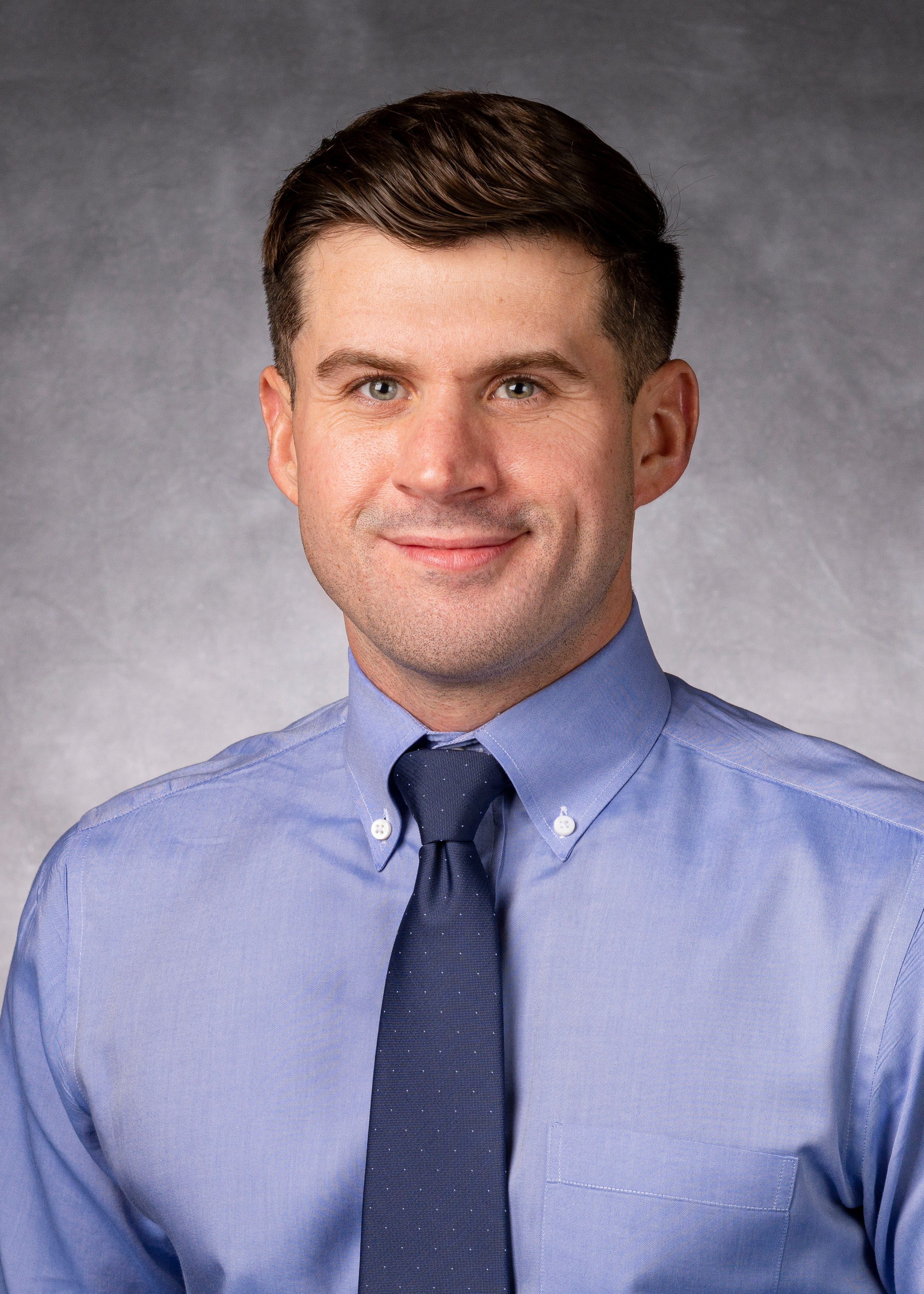 Brandon D. Brown
Department of Pediatrics, Division of Pediatrics
Present Title & Affiliation
Primary Appointment
Assistant Professor, Division of Pediatrics, The University of Texas MD Anderson Cancer Center, Houston, TX
Degree-Granting Education
| | |
| --- | --- |
| 2015 | University of Texas at Austin, Cupecoy, MD, Doctor of Medicine |
| 2010 | University of Texas at Austin, Austin, TX, USA, BS, Biology |
Postgraduate Training
| | |
| --- | --- |
| 2019-2022 | Clinical Fellowship, Pediatric Hematology & Oncology, University of Texas MD Anderson Cancer Center, Houston, TX |
| 2016-2019 | Clinical Residency, Pediatrics, Saint Peter's University Hospital, Saint Peter's University Hospital, NJ |
| | |
| --- | --- |
| 2019 | American Board of Pediatrics, General Pediatrics |
Institutional Committee Activities
Content expert committee member, Scientific Review Committee # 4 (SRC 4) MD Anderson Cancer Center, 2022 - Present
Trainee Leader, CCH-Diversity, Equity, & Inclusion Council, 2021 - Present
Member, Pediatric Fellowship Program Evaluation Committee, 2021 - Present
Member, Committee for Diversity & Equality, 2020 - Present
Participant, Pediatric Stem Cell Transplant Clinical Trials Team, 2020 - Present
Member, House of Senate, 2019 - Present
| | |
| --- | --- |
| 2022 | A. Somberg Endowed Fellow in Stem Cell Transplant or Therapy Award, MD Anderson Cancer Center |
| 2021 | ASH Abstract Achievement Award, American Society of Hematology |
| 2021 | Excellence in Non-Neural Solid Tumor, Award, MD Anderson Cancer Center |
| 2021 | Trainee Leadership Program, Certificate, MD Anderson Cancer Center |
| 2020 | Excellence in Pediatric Hematology Award, MD Anderson Cancer Center |
| 2020 | Excellence in Non-Neural Solid Tumor, Award, MD Anderson Cancer Center |
| 2019 | Resident Extraordinaire of the Year, Award, Saint Peter's University Hospital |
| 2019 | Resident Educator of the Year, Award, Saint Peter's University Hospital |
Children's Oncology Group
Member, 2020 - Present
American Society of Pediatric Hematology & Oncology
Member, 2020 - Present
American Society of Hematology
Member, 2020 - Present
Food Insecurity Initiative in Pediatric Oncology & HSCT Patients, MD Anderson Cancer Center, Houston, TX
Quality Improvement, 2019 - Present
American Academy of Pediatrics
Member, 2016 - Present
Peer-Reviewed Articles
Di Nardo M, Ahmad AH, Merli P, Zinter MS, Lehman LE, Rowan CM, Steiner ME, Hingorani S, Angelo JR, Abdel-Azim H, Khazal SJ, Shoberu B, McArthur J, Bajwa R, Ghafoor S, Shah SH, Sandhu H, Moody K, Brown BD, Mireles ME, Steppan D, Olson T, Raman L, Bridges B, Duncan CN, Choi SW, Swinford R, Paden M, Fortenberry JD, Peek G, Tissieres P, De Luca D, Locatelli F, Corbacioglu S, Kneyber M, Franceschini A, Nadel S, Kumpf M, Loreti A, Wösten-Van Asperen R, Gawronski O, Brierley J, MacLaren G, Mahadeo KM

. Extracorporeal membrane oxygenation in children receiving hematopoietic stem cell transplantation and immune effector cell therapies: An International and Multi-Disciplinary Consensus Statement. The Lancet Child & Adolescent Health, 2022.

Brown BD Tambaro FP, Kohorst M, Chi L, Mahadeo KM, Tewari P, Petropoulos D, Slopis JM, Sadighi Z, Khazal S

. Immune Effector Cell Associated Neurotoxicity (ICANS) in Pediatric and Young Adult Patients Following Chimeric Antigen Receptor (CAR) T-Cell Therapy: Can We Optimize Early Diagnosis. Frontiers in Oncology, 2021.

Ahmad AH, Brown BD, Andersen CR, Mahadeo KM, Petropolous D, Cortes JA, Razvi S, Gardner MK, Ewing LJ, Mejia RE

. Retrospective Review of Flexible Bronchoscopy in Pediatric Cancer Patients. Front Oncol 11:770523, 2021. e-Pub 2021. PMID: 34970488.

Tan AY, Brown BD, Scholl B, Mohanty D, Priebe NJ

. Orientation selectivity of synaptic input to neurons in mouse and cat primary visual cortex. J Neurosci 31(34):12339-50, 2011. PMID: 21865476.
Invited Articles
Brandon D Brown, M.D., Susan Brill, M.D.. Health Care Disparities in Sexual and Gender Minority Youth(ISSN 2375-477X):12-16, 2018.
Book Chapters
Kris M Mahadeo, Dristhi Ragoonanan, Brandon D Brown. Chapter 39. In: Miscellaneous Complications of Hematopoietic Cellular Transplantation." Manual of Stem Cell Transplantation and Cellular Therapies for Hematologic Malignancies, 2021.