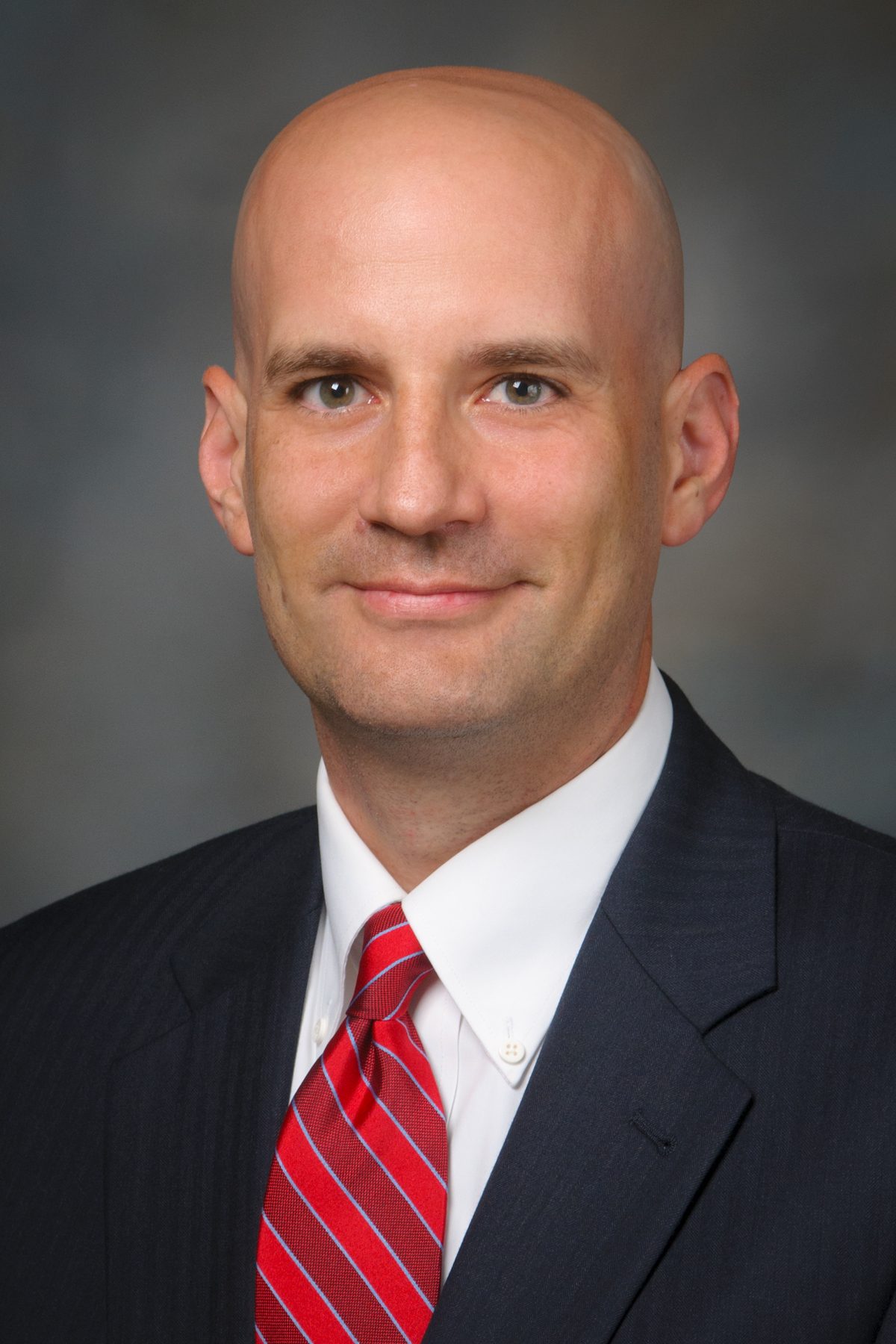 Brian K. Bednarski, M.D., MEHP, FACS
Department of Colon & Rectal Surgery, Division of Surgery
Primary Appointment
Associate Professor, Department of Colon & Rectal Surgery, Division of Surgery, The University of Texas MD Anderson Cancer Center, Houston, TX
Degree-Granting Education
| | |
| --- | --- |
| 2019 | Johns Hopkins University School of Education, Baltimore, MD, USA, MEHP, Masters of Education in the Health Professions |
| 2003 | University of Michigan Medical School, Ann Arbor, MI, USA, MD, Medicine |
| 1999 | Georgetown University, Washington, DC, USA, BS, Chemistry |
Postgraduate Training
| | |
| --- | --- |
| 2011-2013 | Clinical Fellowship, Complex General Surgical Oncology, The University of Texas MD Anderson Cancer Center, Houston, TX |
| 2003-2011 | Clinical Residency, General Surgery, The University of North Carolina, Chapel Hill, NC |
| | |
| --- | --- |
| 2016 | Complex General Surgical Oncology |
| 2011 | American Board of Surgery |
Administrative Appointments/Responsibilities
Associate Program Director, Complex General Surgical Oncology Fellowship, Department of Surgical Oncology, The University of Texas MD Anderson Cancer Center, Houston, TX, 2014 - Present
Institutional Committee Activities
Reviewer, Faculty Academic Review Committee (FARC), 2015 - 2018
Chair, Clinical Competency Committee, 2014 - Present
Member, Subject Matter Expert for EPIC, Department of Surgical Oncology, 2014 - 2018
| | |
| --- | --- |
| 2019 | Chief Resident Appreciation Award, Chief Resident Class, Department of Surgery, The University of Texas Health Science Center at Houston |
| 2017 | Top 1% nationally on CAHPS patient care measures, Clinician and Group Consumer Assessment of Healthcare Providers and Systems (CGCAHPS) |
| 2013 | Clinical Excellence Award, Department of Surgical Oncology, The University of Texas MD Anderson Cancer Center |
| 2011 | Resident of the Year, Wake Medical Hospital |
| 2010 | Herbert J. Proctor Award for Excellence in Surgical Research, Department of Surgery, The University of North Carolina |
| 2008 | Resident Paper Competition for Basic Science in General Surgery, NC Chapter of the ACS Annual Meeting |
| 2006 | Eskelund Award for Excellence in Pediatric Surgery, Department of Surgery, The University of North Carolina |
| 2005 | Joseph A. Messick Award for Excellence in Critical Care, Department of Surgery, The University of North Carolina |
| 2004 | Eskelund Award for Excellence in Pediatric Surgery, Department of Surgery, The University of North Carolina |
Academy of Master Surgeon Educators, American College of Surgeons, Division of Education, Chicago, IL
Associate Member, 2019 - 2024
Society for Surgery of the Alimentary Tract, Beverly, MA
Member, 2018 - Present
American Society of Colon and Rectal Surgeons
Member, Fundamentals of Rectal Cancer Surgery Committee, 2017 - 2020
American Society of Colon and Rectal Surgeons
Member, 2015 - Present
Association for Academic Surgery
Institutional Representative, 2015 - 2020
American Telemedicine Association
Member, 2014 - 2016
Society of Surgical Oncology, Rosemont, IL
Member, 2014 - Present
Harris County Medical Society, Houston, TX
Member, 2014 - Present
The Association for Surgical Education
Member, 2013 - Present
Texas Medical Association, Austin, TX
Member, 2013 - Present
Association for Academic Surgery
Member, 2009 - Present
American College of Surgeons
Member, 2008 - Present
Peer-Reviewed Articles
de Rosa N, Rodriguez-Bigas MA, Chang GJ, Veerapong J, Borras E, Krishnan S, Bednarski BK, Messick CA, Skibber JM, Feig BW, Lynch PM, Vilar E, You YN

. DNA Mismatch Repair Deficiency in Rectal Cancer: Benchmarking Its Impact on Prognosis, Neoadjuvant Response Prediction, and Clinical Cancer Genetics. J Clin Oncol 34(25):3039-46, 2016. e-Pub 2016. PMID: 27432916.

Shin US, Nancy You Y, Nguyen AT, Bednarski BK, Messick C, Maru DM, Dean EM, Nguyen ST, Hu CY, Chang GJ

. Oncologic outcomes of extended robotic resection for rectal cancer. Ann Surg Oncol 23(7):2249-57, 2016. e-Pub 2016. PMID: 26856720.

Katz MH, Slack R, Bruno M, McMillan J, Fleming JB, Lee JE, Bednarski BK, Papadopoulos J, Matin SF

. Outpatient virtual clinical encounters after complex surgery for cancer: a prospective pilot study of "TeleDischarge". J Surg Res 202(1):196-203, 2016. e-Pub 2016. PMID: 27083967.

Bailey CE, Hu CY, You YN, Bednarski BK, Rodriguez-Bigas MA, Skibber JM, Cantor SB, Chang GJ

. Increasing Disparities in the Age-Related Incidences of Colon and Rectal Cancers in the United States, 1975-2010. JAMA Surg 150(1):1-6, 2015. e-Pub 2014. PMID: 25372703.

Massarweh NN, Hu CY, You YN, Bednarski BK, Rodriguez-Bigas MA, Skibber JM, Cantor SB, Cormier JN, Feig BW, Chang GJ

. Risk-adjusted pathologic margin positivity rate as a quality indicator in rectal cancer surgery. J Clin Oncol 32(27):2967-74, 2014. PMID: 25092785.

Bednarski BK, Araujo DM, Yi M, Torres KE, Lazar A, Trent JC, Cormier JN, Pisters PW, Lev DC, Pollock RE, Feig BW, Hunt KK

. Analysis of prognostic factors impacting oncologic outcomes after neoadjuvant tyrosine kinase inhibitor therapy for gastrointestinal stromal tumors. Ann Surg Oncol 21(8):2499-505, 2014. e-Pub 2014. PMID: 24639192.

Bednarski BK, Habra MA, Phan A, Milton DR, Wood C, Vauthey N, Evans DB, Katz MH, Ng CS, Perrier ND, Lee JE, Grubbs EG

. Borderline resectable adrenal cortical carcinoma: a potential role for preoperative chemotherapy. World J Surg 38(6):1318-27, 2014. PMID: 24615603.

Sweeting RS, Deal AM, Llaguna OH, Bednarski BK, Meyers MO, Yeh JJ, Calvo BF, Tepper JE, Kim HJ

. Intraoperative electron radiation therapy as an important treatment modality in retroperitoneal sarcoma. J Surg Res 185(1):245-9, 2013. e-Pub 2013. PMID: 23769633.

Cooper AB, Habra MA, Grubbs EG, Bednarski BK, Ying AK, Perrier ND, Lee JE, Aloia TA

. Does laparoscopic adrenalectomy jeopardize oncologic outcomes for patients with adrenocortical carcinoma?. Surg Endosc 27(11):4026-32, 2013. e-Pub 2013. PMID: 23765427.

Xu D, Cobb MG, Gavilano L, Witherspoon SM, Williams D, White CD, Taverna P, Bednarski BK, Kim HJ, Baldwin AS, Baines AT

. Inhibition of oncogenic Pim-3 kinase modulates transformed growth and chemosensitizes pancreatic cancer cells to gemcitabine. Cancer Biol Ther 14(6):492-501, 2013. PMID: 23760491.

Bednarski BK, Pisters PW, Hunt KK

. The role of surgery in the multidisciplinary management of patients with localized gastrointestinal stromal tumors. Expert Rev Anticancer Ther 12(8):1069-78, 2012. PMID: 23030225.

Goicoechea SM, Bednarski BK, Stack C, Cowan DW, Volmar K, Thorne L, Cukierman E, Rustgi AK, Brentnall T, Hwang RF, McCulloch CA, Yeh JJ, Bentrem DJ, Hochwald SN, Hingorani SR, Kim HJ, Otey CA

. Isoform-specific upregulation of palladin in human and murine pancreas tumors. PLoS One 5(4):e10347, 2010. e-Pub 2010. PMID: 20436683.

Merchant NB, Rymer J, Koehler EA, Ayers GD, Castellanos J, Kooby DA, Weber SH, Cho CS, Schmidt CM, Nakeeb A, Matos JM, Scoggins CR, Martin RC, Kim HJ, Ahmad SA, Chu CK, McClaine R, Bednarski BK, Staley CA, Sharp K, Parikh AA

. Adjuvant chemoradiation therapy for pancreatic adenocarcinoma: who really benefits?. J Am Coll Surg 208(5):829-38; discussion 838-41, 2009. e-Pub 2009. PMID: 19476845.

Goicoechea SM, Bednarski BK, García-Mata R, Prentice-Dunn H, Kim HJ, Otey CA

. Palladin contributes to invasive motility in human breast cancer cells. Oncogene 28(4):587-98, 2009. e-Pub 2008. PMID: 18978809.

Bednarski BK, Baldwin AS, Kim HJ

. Addressing reported pro-apoptotic functions of NF-kappaB: targeted inhibition of canonical NF-kappaB enhances the apoptotic effects of doxorubicin. PLoS One 4(9):e6992, 2009. e-Pub 2009. PMID: 19746155.

Bednarski BK, Ding X, Coombe K, Baldwin AS, Kim HJ

. Active roles for inhibitory kappaB kinases alpha and beta in nuclear factor-kappaB-mediated chemoresistance to doxorubicin. Mol Cancer Ther 7(7):1827-35, 2008. PMID: 18644995.

Wang SC, Bednarski BK, Patel S, Yan A, Kohoyda-Inglis C, Kennedy T, Link E, Rowe S, Sochor M, Arbabi S

. Increased depth of subcutaneous fat is protective against abdominal injuries in motor vehicle collisions. Annu Proc Assoc Adv Automot Med 47:545-59, 2003. PMID: 12941250.

An YH, McGlohorn JB, Bednarski BK, Martin KL, Friedman RJ

. An open channel flow chamber for characterizing biofilm formation on biomaterial surfaces. Methods Enzymol 337:79-88, 2001. PMID: 11398453.

Hierholzer C, Kalff JC, Bednarski BK, Memarzadeh F, Kim YM, Billiar TR, Tweardy DJ

. Rapid and simultaneous activation of Stat3 and production of interleukin 6 in resuscitated hemorrhagic shock. Arch Orthop Trauma Surg 119(5-6):332-6, 1999. PMID: 10447634.
Manuals, Teaching Aids, Other Teaching Publications
Kim H, Bednarski BK, Tesce L. Surgery: Lange Q&A USMLE Step 3. Briscoe, D, 2008.
Abstracts
Bednarski BK, Baldwin A, Kim H

. NF-KappaB and chemoresistance in sarcomas: The importance of IKKalpha in canonical signaling. Journal of the American College of Surgeons 209(3):Suppl Pg. S121, 2009.