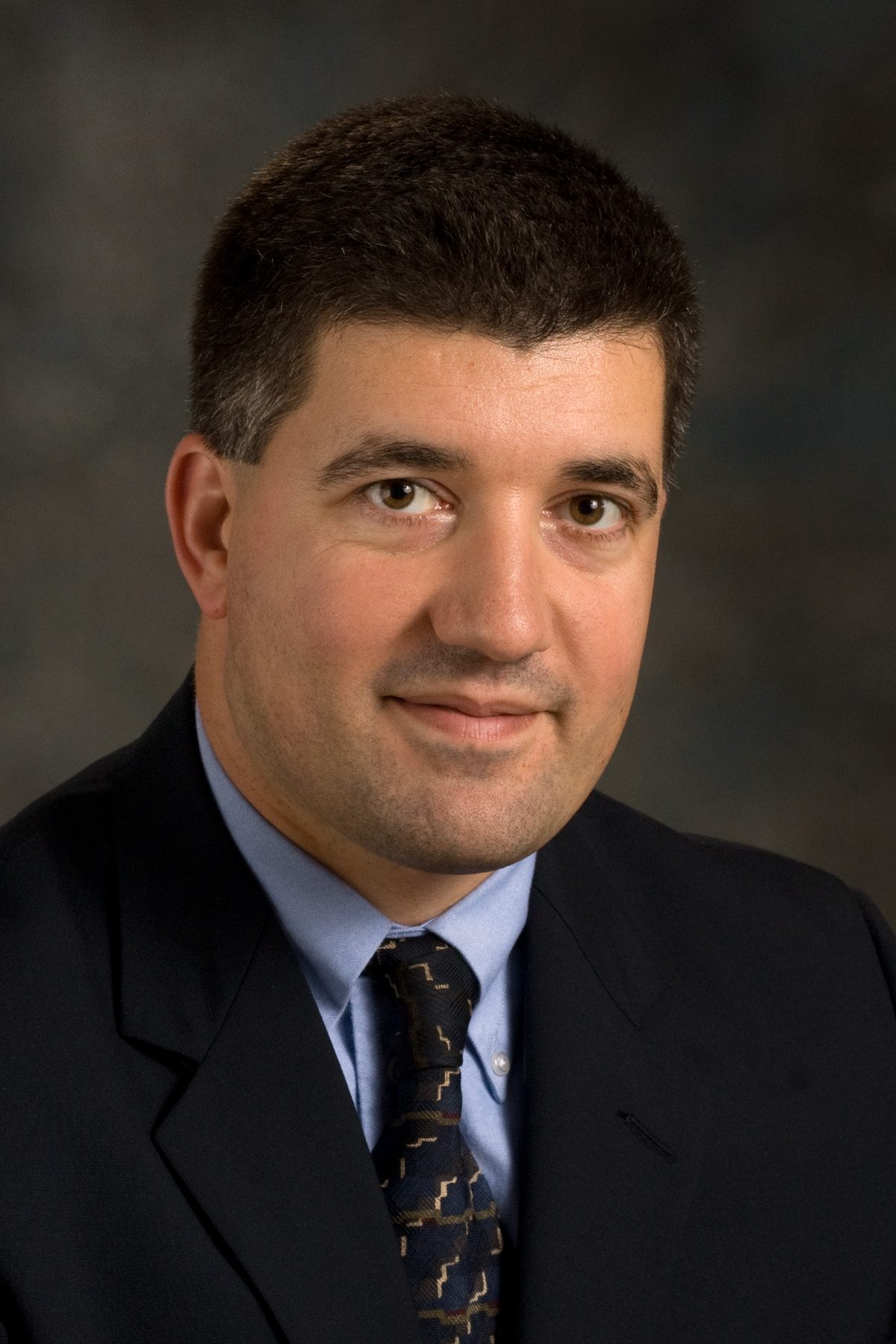 Bruno P. Granwehr, MD, MS, FACP, FIDSA
Department of Infectious Diseases, Infection Control, and Employee Health, Division of Internal Medicine
Primary Appointment
Professor, Department of Infectious Diseases, Division of Internal Medicine, The University of Texas MD Anderson Cancer Center, Houston, TX
Dual/Joint/Adjunct Appointment
Professor, Department of Infectious Diseases, Baylor College of Medicine, Houston, TX
Degree-Granting Education
| | |
| --- | --- |
| 2005 | The University of Texas Medical Branch, Galveston, TX, USA, MS, Clinical Investigation |
| 1999 | University of Iowa Carver College of Medicine, Iowa City, IA, USA, MD, Medicine |
| 1994 | University of Iowa College of Liberal Arts, Iowa City, IA, USA, BS, Microbiology |
Postgraduate Training
| | |
| --- | --- |
| 2002-2005 | Clinical Fellowship, Infectious Diseases (Internal Medicine), The University of Texas Medical Branch, Galveston, TX |
| 1999-2002 | Clinical Residency, Internal Medicine, University of Rochester-Strong Memorial Hospital, Rochester, NY |
| | |
| --- | --- |
| 2014 | American Board of Medical Quality, Certified in Medical Quality |
| 2005 | American Board of Internal Medicine, Diplomat in Infectious Diseases |
| 2002 | American Board of Internal Medicine, Diplomat in Internal Medicine |
Administrative Appointments/Responsibilities
Clinical Director, ICU/Hospitalist ID Consult Service, University of Texas MD Anderson Cancer Center, Houston, TX, 2017 - 2019
Director of Academic Training Programs, Department of Infectious Diseases, Infection Control and Employee Health, University of Texas MD Anderson Cancer Center, Houston, TX, 2012 - 2017
Site Director and Associate Director, MD Anderson-Baylor College of Medicine-Infectious Diseases Fellowship Program, University of Texas MD Anderson Cancer Center, Houston, TX, 2012 - 2017
Site Director, MD Anderson Cancer Center, University of Texas-Houston Medical School Infectious Diseases Fellowship, University of Texas MD Anderson Cancer Center, Houston, TX, 2012 - 2016
Other Appointments/Responsibilities
Facilitator-REDE to Communicate® Skills Program, UT MD Anderson Cancer Center, Houston, TX, 2022 - Present
Team Member-Pre-Discharge Subgroup Co-Team Lead, Inpatient Care Coordination Team, Houston, TX, 2019 - Present
Member, MD Anderson ECMM Mycology Center, Houston, TX, 2018 - Present
Institutional Committee Activities
Vice Chair, Acute and Critical Care Subcommittee, 2022 - Present
Member, Utilization Review Committee, 2022 - Present
Member, Professional Education Committee, 2021 - Present
Member, Transparency Governance Council, 2019 - Present
Member, Professional Liability Committee, 2018 - Present
Member, Acute and Critical Care Subcommittee, 2017 - 2022
Member, Psychosocial, Behavioral and Health Services Research Committee, 2016 - 2019
Member, Infection Control Committee, UT MD Anderson, 2007 - 2016
| | |
| --- | --- |
| 2019 | Multiyear Appointment Award, University of Texas MD Anderson Cancer Center |
| 2018 | Baylor ID Fellows MD Anderson Faculty Teacher of the Year |
| 2011 | Fellow, American College of Physicians |
| 2002 | T32 NIH-NIAID-Sponsored Postdoctoral Fellowship in Emerging and Reemerging Infectious Diseases, UTMB-Galveston |
| 1999 | Healthcare Foundation of New Jersey Humanism in Medicine Award, University of Iowa College of Medicine |
Peer-Reviewed Articles
Invited Articles
Book Chapters
Granwehr BP, Chemaly RF, Kontoyiannis DP. Fungal and Viral Infections in Cancer Patients. In: The MD Anderson Manual of Medical Oncology. 3rd. McGraw-Hill Companies, 1035-1055, 2016.
Safdar A, Granwehr BP, Harold SA, Dupont HL. Chapter 16: Neutropenic Enterocolitis and Clostridium difficile Infections. In: Management of Infections in Cancer Patients. Humana Press, 181-188, 2011.
Watts DM, Granwehr BP, Shope RE, Solomon TS, Tesh RB. Japanese Encephalitis and West Nile and Other Flavivirus Infections. In: Tropical Infectious Diseases. 2nd. Elsevier Publishers, 823-830, 2005.
| | |
| --- | --- |
| Title: | T32 Emerging and Re-emerging Infectious Diseases, Study of Molecular Determinants of Virulence of West Nile Virus Infection, WHO Collaborating Center for Tropical Diseases, Sealy Center for Vaccine Development |
| Funding Source: | NIH/NIAID |
| Role: | Postdoctoral Fellow |