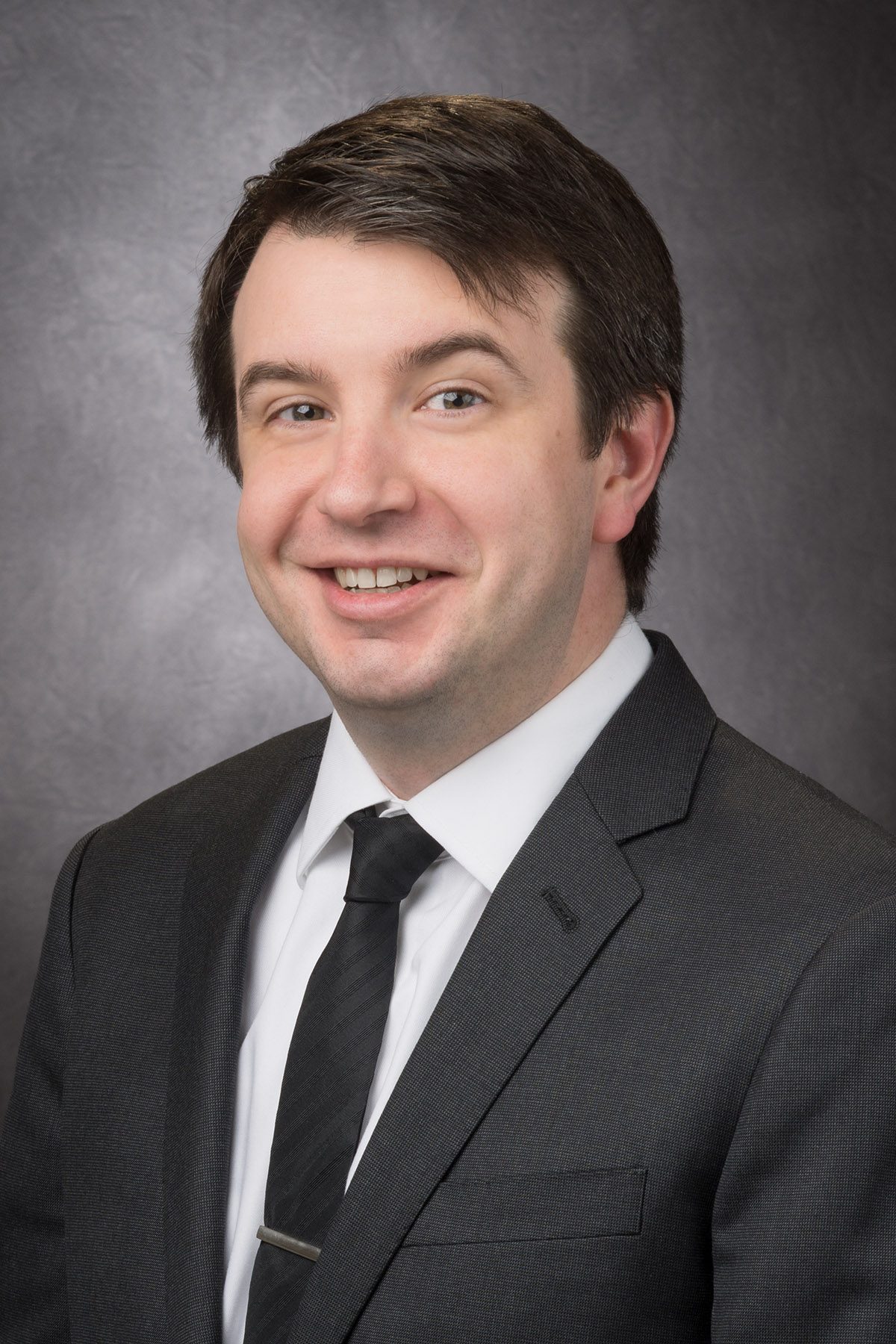 Carl M. Gay, MD, PhD
Department of Thoracic Head and Neck Medical Oncology, Division of Cancer Medicine
Primary Appointment
Assistant Professor, Department of Thoracic/Head and Neck Medical Oncology, Division of Cancer Medicine, The University of Texas MD Anderson Cancer Center, Houston, TX
Degree-Granting Education
| | |
| --- | --- |
| 2013 | New York University School of Medicine, New York, NY, USA, MD, Doctorate of Medicine |
| 2011 | New York University School of Medicine, New York, NY, USA, PHD, Doctorate of Philosophy in Biology |
| 2005 | Johns Hopkins University, Baltimore, MD, USA, BA, Bachelor of Arts (B.A.) – Biology |
Postgraduate Training
| | |
| --- | --- |
| 2015-2019 | Research Fellowship, Medical Oncology; ABIM Research Track, The University of Texas MD Anderson Cancer Center, Houston, TX |
| 2013-2015 | Research Residency, Internal Medicine; ABIM Research Track, The University of Texas Health Science Center, Houston, TX |
| | |
| --- | --- |
| 2016 | American Board of Internal Medicine |
Peer-Reviewed Articles
Della Corte CM, Sen T, Gay CM, Ramkumar K, Diao L, Cardnell RJ, Rodriguez BL, Stewart CA, Papadimitrakopoulou VA, Gibson L, Fradette JJ, Wang Q, Fan Y, Peng DH, Negrao MV, Wistuba II, Fujimoto J, Solis Soto LM, Behrens C, Skoulidis F, Heymach JV, Wang J, Gibbons DL, Byers LA

. STING Pathway Expression Identifies Non-small Cell Lung Cancers with an Immune-responsive Phenotype. J Thorac Oncol 15(5):777-791, 2020. e-Pub 2020. PMID: 32068166.

Gay CM, Parseghian CM, Byers LA

. This Is Our Cells Under Pressure: Decreased DNA Damage Repair in Response to Targeted Therapies Facilitates the Emergence of Drug-Resistant Clones. Cancer Cell 37(1):5-7, 2020. PMID: 31951562.

Sen T, Della Corte CM, Milutinovic S, Cardnell RJ, Diao L, Ramkumar K, Gay CM, Stewart CA, Fan Y, Shen L, Hansen RJ, Strouse B, Hedrick MP, Hassig CA, Heymach JV, Wang J, Byers LA

. Combination Treatment of the Oral CHK1 Inhibitor, SRA737 and Low Dose Gemcitabine, Enhances the Effect of PD-L1 Blockade by Modulating the Immune Microenvironment in Small Cell Lung Cancer. J Thorac Oncol 14(12):2152-2163, 2019. e-Pub 2019. PMID: 31470128.

Gay CM, Tong P, Cardnell RJ, Sen T, Su X, Ma J, Bara RO, Johnson FM, Wakefield C, Heymach JV, Wang J, Byers LA

. Differential Sensitivity Analysis for Resistant Malignancies (DISARM) Identifies Common Candidate Therapies across Platinum-Resistant Cancers. Clin Cancer Res 25(1):346-357, 2019. e-Pub 2018. PMID: 30257981.

Carretero-Ortega J, Chhangawala Z, Hunt S, Narvaez C, Menendez-Gonzalez J, Gay CM, Zygmunt T, Li X, Torres-Vasquez J

. GIPC Proteins Negative Modulate Plexind1 Signaling during Vascular Development. Elife 3(8), 2019.

Hmeljak J, Sanchez-Vega F, Hoadley KA, Shih J, Stewart C, Heiman D, Tarpey P, Danilova L, Drill E, Gibb EA, Bowlby R, Kanchi R, Osmanbeyoglu HU, Sekido Y, Takeshita J, Newton Y, Graim K, Gupta M, Gay CM, Diao L, Gibbs DL, Thorsson V, Iype L, Kantheti H, Severson DT, Ravegnini G, Desmeules P, Jungbluth AA, Travis WD, Dacic S, Chirieac LR, Galateau-Sallé F, Fujimoto J, Husain AN, Silveira HC, Rusch VW, Rintoul RC, Pass H, Kindler H, Zauderer MG, Kwiatkowski DJ, Bueno R, Tsao AS, Creaney J, Lichtenberg T, Leraas K, Bowen J, TCGA Research Network, Felau I, Zenklusen JC, Akbani R, Cherniack AD, Byers LA, Noble MS, Fletcher JA, Robertson AG, Shen R, Aburatani H, Robinson BW, Campbell P, Ladanyi M

. Integrative Molecular Characterization of Malignant Pleural Mesothelioma. Cancer Discov 8(12):1548-1565, 2018. e-Pub 2018. PMID: 30322867.

Chen L, Diao L, Yang Y, Yi X, Rodriguez BL, Li Y, Villalobos PA, Cascone T, Liu X, Tan L, Lorenzi PL, Huang A, Zhao Q, Peng D, Fradette JJ, Peng DH, Ungewiss C, Roybal J, Tong P, Oba J, Skoulidis F, Peng W, Carter BW, Gay CM, Fan Y, Class CA, Zhu J, Rodriguez-Canales J, Kawakami M, Byers LA, Woodman SE, Papadimitrakopoulou VA, Dmitrovsky E, Wang J, Ullrich SE, Wistuba II, Heymach JV, Qin FX, Gibbons DL

. CD38-Mediated Immunosuppression as a Mechanism of Tumor Cell Escape from PD-1/PD-L1 Blockade. Cancer Discov 8(9):1156-1175, 2018. e-Pub 2018. PMID: 30012853.

Campbell JD, Yau C, Bowlby R, Liu Y, Brennan K, Fan H, Taylor AM, Wang C, Walter V, Akbani R, Byers LA, Creighton CJ, Coarfa C, Shih J, Cherniack AD, Gevaert O, Prunello M, Shen H, Anur P, Chen J, Cheng H, Hayes DN, Bullman S, Pedamallu CS, Ojesina AI, Sadeghi S, Mungall KL, Robertson AG, Benz C, Schultz A, Kanchi RS, Gay CM, Hegde A, Diao L, Wang J, Ma W, Sumazin P, Chiu HS, Chen TW, Gunaratne P, Donehower L, Rader JS, Zuna R, Al-Ahmadie H, Lazar AJ, Flores ER, Tsai KY, Zhou JH, Rustgi AK, Drill E, Shen R, Wong CK, Cancer Genome Atlas Research Network, Stuart JM, Laird PW, Hoadley KA, Weinstein JN, Peto M, Pickering CR, Chen Z, Van Waes C

. Genomic, Pathway Network, and Immunologic Features Distinguishing Squamous Carcinomas. Cell Rep 23(1):194-212.e6, 2018. PMID: 29617660.

Stewart AC, Tong P, Cardnell RJ, Sen T, Li L, Gay CM, Masrorpour F, Fan Y, Bara RO, Feng Y, Ru Y, Fujimoto J, Kundu ST, Post LE, Yu K, Shen Y, Glisson BS, Wistuba I, Heymach JV, Gibbons DL, Wang J, Byers LA

. Dynamic Variations in Epithelial-to-mesenchymal Transition (EMT), ATM, and SLFN11 Govern Response to PARP Inhibitors and Cisplatin in Small Cell Lung Cancer. Oncotarget 8(17):28575-28587, 2017. PMID: 28212573.

Abeshouse A, Adebamowo C, Gay CM, et al

. Comprehensive and Integrated Genomic Characterization of Adult Soft Tissue Sarcomas. Cell 171(4):950-965, 2017.

Zygmunt T, Gay CM, Blondelle J, Singh MK, Flaherty KM, Means PC, Herwig L, Krudewig A, Belting HG, Affolter M, Epstein JA, Torres-Vazquez J

. Semaphorin-PlexinD1 Signaling Limits Angiogenic Potential via the VEGF Decoy Receptor sFlt1. Dev Cell 21(2):301-314, 2011.
Invited Articles
Gay CM, Byers LA. PARP Inhibition Combined with Immune Checkpoint Blockade in SCLC: Oasis in an Immune Desert or Mirage?. J Thorac Oncol 14(8):1323-1326, 2019. PMID: 31345330.
Pilié PG, Gay CM, Byers LA, O'Connor MJ, Yap TA. PARP Inhibitors: Extending Benefit beyond BRCA-Mutant Cancers. Clin Cancer Res 25(13):3759-3771, 2019. e-Pub 2019. PMID: 30760478.
Della Corte CM, Gay CM, Byers LA. Beyond Chemotherapy: Emerging Biomarkers and Therapies as Small Cell Lung Cancer enters the Immune Checkpoint Era. Cancer 125(4):496-498, 2019. e-Pub 2019. PMID: 30620399.
Sen T, Gay CM, Byers LA. Targeting DNA Damage Repair in Small Cell Lung Cancer and the Biomarker Landscape. Transl Lung Cancer Res 7(1):50-68, 2018. PMID: 29535912.
Gay CM, Balaji K, Byers LA. Giving AXL the Axe: Targeting AXL in Human Malignancy. Br J Cancer 116(4):415-423, 2017. e-Pub 2017. PMID: 28072762.
Gay CM, Zygmunt T, Torres-Vazquez J. Diverse Functions for the Semaphorin Receptor PlexinD1 in Development and Disease. Dev Biol 349(1):1-19, 2011.
Other Articles
Gay CM, de Groot PM, Pietanza CM, Byers LA

Durable, Exceptional Response to Temozolomide in a Patient with Extensive-stage Small Cell Lung Cancer (ES-SCLC) Metastatic to Brain. Cancer Treat Commun 10:17-20, 2017.

Gay CM, William WN, Wang SA, Oo TH

Thymoma Complicated by Acquired Amegakaryocytic Thrombocytopenia and Pure Red Cell Aplasia. J Natl Compr Canc Netw 12(11):1505-9, 2014. PMID: 25361796.
Editorials
Della Corte CM, Gay CM, Byers LA, Morgillo F. ILK and SHP2 Expression Identify a Poor Prognostic Cohort of EGFR-mutant Lung Cancer. EBioMedicine 39:5-6, 2019. PMID: 30553753.