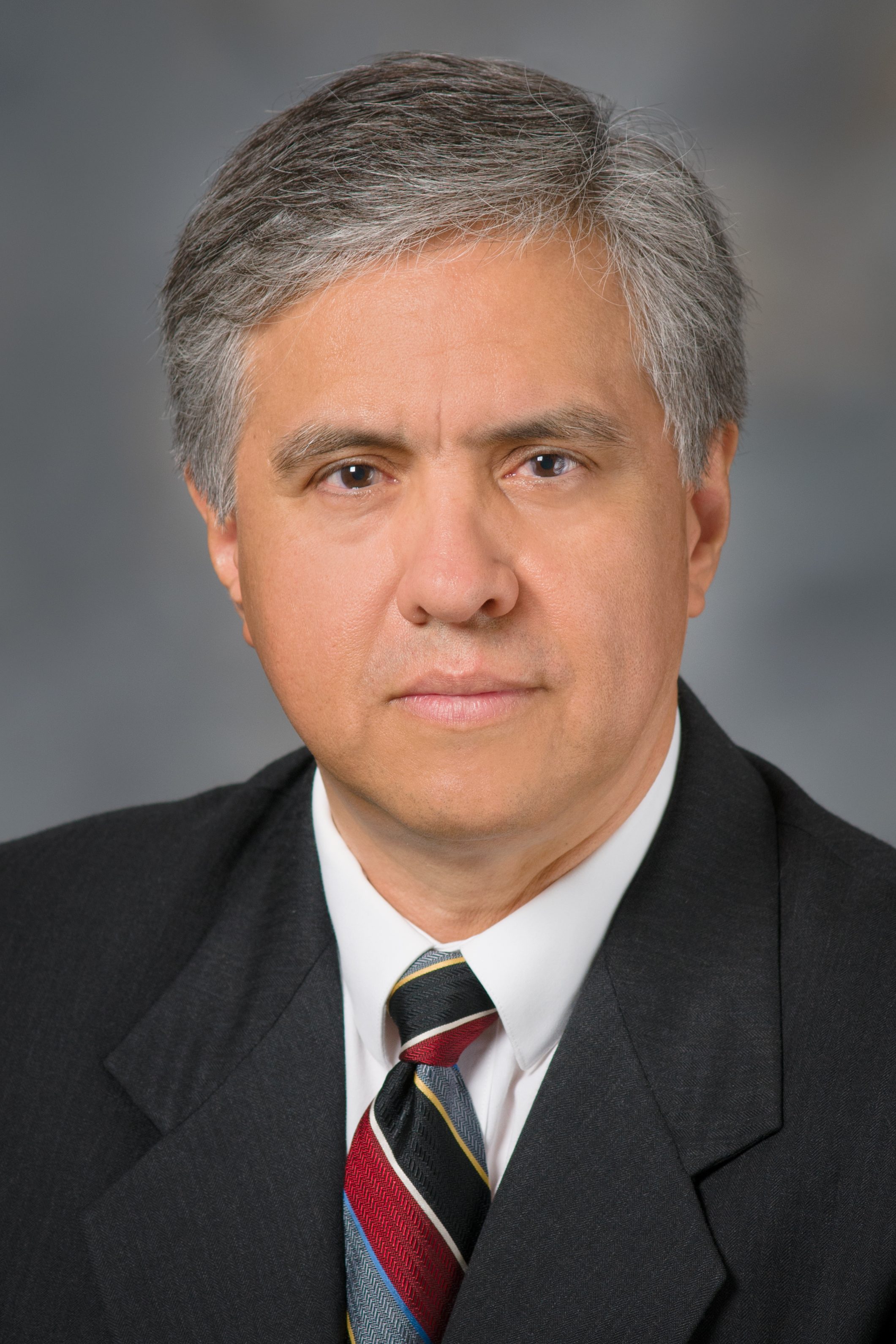 Cesar A. Moran, M.D.
Department of Pathology, Division of Pathology-Lab Medicine Div
About Dr. Moran
I am a thoracic pathologist and have practice diagnostic surgical pathology for over 25 years. My interest is in all aspects of thoracic pathology -lung, pleura, and mediastinum. During my career, I have participated in numerous publications focusing in thoracic pathology. In addition, i have directed numerous national and international courses in general surgical pathology as well as thoracic pathology.
Read More
Primary Appointment
Tenured Professor of Pathology, Department of Pathology, Division of Pathology/Lab Medicine, The University of Texas MD Anderson Cancer Center, Houston, TX
Dual/Joint/Adjunct Appointment
Professor, Department of Thoracic/Head and Neck Medical Oncology, Division of Cancer Medicine, The University of Texas MD Anderson Cancer Center, Houston, TX
Associate Director Molecular Pathology Laboratory, Department of Thoracic/Head and Neck Medical Oncology, Division of Cancer Medicine, The University of Texas MD Anderson Cancer Center, Houston, TX
Co-Director Thoracic Malignancies Tissue Bank, Department of Pathology - Research, Division of Pathology/Lab Medicine, The University of Texas MD Anderson Cancer Center, Houston, TX
Co-Director (Pathology) Lung Cancer SPORE, Department of Pathology, Division of Pathology/Lab Medicine, The University of Texas MD Anderson Cancer Center, Houston, TX
Adjunct Professor, Department of Pathology, Division of Pathology/Lab Medicine, Texas Tech University Health Sciences Center, Department of Pathology, Texas, TX
Degree-Granting Education
| | |
| --- | --- |
| 1981 | University of San Carlos Medical School, Guatemala City, GTM, MD, Physician & Surgeon |
Postgraduate Training
| | |
| --- | --- |
| 1988-1989 | Fellowship in Surgical Pathology Chief Resident, Yale University School of Medicine, New Haven, CT |
| 1985-1988 | Residency in Anatomic Pathology, The Mount Sinai Hospital, New York, NY |
| 1983-1985 | Residency in Anatomic Pathology, General Hospital San Juan de Dios / Social Security System, Guatemala City |
| 1981-1982 | English Education, American English Institute University of Oregon, Eugen, OR |
| | |
| --- | --- |
| 1992 | Diplomate of the American Board of Pathology Certified Anatomic Pathology |
Academic Appointments
Professor, Department of Thoracic/Head and Neck Medical Oncology - Research, Division of Cancer Medicine, The University of Texas MD Anderson Cancer Center, Houston, TX, 2007 - Present
Administrative Appointments/Responsibilities
Education Director (Department level), Department of Pathology, The University of Texas MD Anderson Cancer Center, Houston, TX, 2003 - Present
Section Chief of Thoracic Pathology, Department of Pathology, The University of Texas MD Anderson Cancer Center, Houston, TX, 2001 - Present
Other Appointments/Responsibilities
Member, CCSG - NCI Lung Cancer Program, Houston, TX, 2008 - Present
Institutional Committee Activities
NSCLC Executive Committee Member, American Society for Clinical Pathology, 2011 - Present
Professional Educational Development Member, American Society for Clinical Pathology, 2011 - Present
Publications Committee Member, United States Canadian Association of Pathologists (USCAP), 2011 - Present
Member, International Commission, American Society for Clinical Pathologist, 2010 - Present
Member, CCSG-NCI Lung Cancer Program, 2009 - Present
Panel Member, Small Cell Lung Cancer, National Comprehensive Cancer Network (NCCN), 2009 - Present
Member, Academy of Health Science Foundation, The University of Texas Health Science System, 2007 - Present
Pathology Investigator, Southwest Oncology Group, 2006 - Present
Member, Cancer Committee of the American College of Pathologists, 2006 - Present
Adjunct Professor, Department of Pathology, Texas Tech University Health Sciences Center, 2006 - Present
Member, Pulmonary and Mediastinal Tumors, Cancer Committee of the American College of Pathologists, Chicago, IL, Cancer Protocol Review Panel, 2006 - Present
Member, CCSG-NCI Lung Cancer Program, 2001 - Present
Member, Educational Committee, University of Texas M. D. Anderson Cancer Center, 2001 - Present
Member, Steering Committee, Department of Pathology University of Texas M. D. Anderson Cancer Center, 2001 - Present
Educational Committee, Anatomic Pathology, American Society for Clinical Pathologists (ASCP), 2000 - Present
Consultantships
Consultant Pathologist - Bethesda MD, National Institute of Health, Bethesda, MD, 1995 - 1998
Consultant, Continuing Medical Education - Center for Advanced Pathology - Washington, DC, Armed Forces Institute of Pathology, Washington, DC, 1994 - 1998
Military or Other Governmental Service
Active Duty Officer, United States Air Force - Honorable Discharge, 1990 - 1997
| | |
| --- | --- |
| 2012 | Top Doctors in America - Top 1% by Subspecialty, US News and World Report |
| 2012 | Distinguished Teaching Professor, The University of Texas MD Anderson Cancer Center |
| 2011 | Top Doctors in America - Top 1% by Subspecialty, US News and World Report |