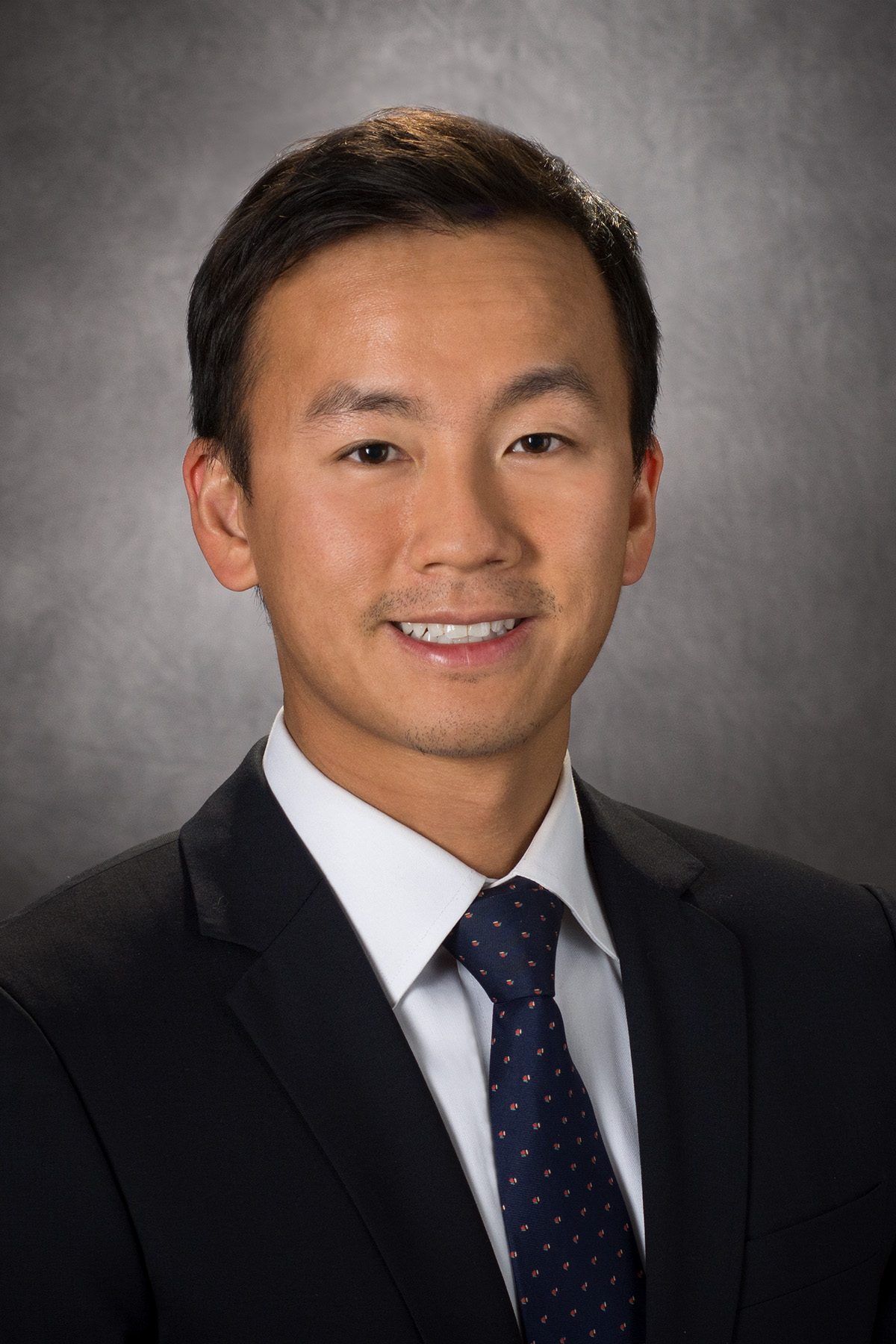 Chad Tang, MD
Department of Radiation Oncology, Division of Radiation Oncology
Primary Appointment
Assistant Professor, Department of Radiation Oncology, Division of Radiation Oncology, The University of Texas MD Anderson Cancer Center, Houston, TX
Degree-Granting Education
| | |
| --- | --- |
| 2012 | Stanford Medical School, Stanford, CA, USA, MD, Molecular basis of medicine |
Postgraduate Training
| | |
| --- | --- |
| 2013-2017 | Clinical Residency, Radiation Oncology, University of Texas MD Anderson Cancer Center, Houston, TX |
| 2012-2013 | Clinical Internship, Radiation Oncology, University of Texas MD Anderson Cancer Center, Houston, TX |
| | |
| --- | --- |
| 2017 | Thomas H. and Mayme P. Scott Fellowship in Cancer Research |
| 2016 | EORTC-NCI-AACR Molecular Targets and Cancer Therapeutics Travel Grant |
| 2016 | The Bristol-Myers Squibb Award in Clinical Research |
| 2016 | Roentgen Resident Research Award, University of Texas MD Anderson Cancer Center |
| 2016 | Lavoy Moore Endowment Fellowship |
| 2016 | Jeffrey Lee Cousins Fellowship in Lung Cancer Research |
| 2016 | Gilbert H. Fletcher Award |
| 2016 | ASCO Merit Award, ASCO |
| 2016 | American Radium Society Young Oncologist Essay Award, American Radium Society |
| 2015 | Thomas H. and Mayme P. Scott Fellowship in Cancer Research |
| 2015 | ASTRO Annual Meeting Abstract Award, ASTRO |
| 2015 | ASCO/AACR Workshop on Methods in Clinical Cancer Research |
| 2015 | Fletcher Society Annual Meeting Travel |
| 2013 | Texas Radiology Society Annual Meeting Travel Grant |
| 2008 | 1st Place Population Health Project, Stanford Medical School |
Peer-Reviewed Articles
Invited Articles
Tang C, Chang JY. PD-L1 expression in lung cancer. J Thorac Dis 8(11):3053-3055, 2016. PMID: 28066581.
Brooks ED, Schoenhals JE, Tang C, Micevic G, Gomez DR, Chang JY, Welsh JW. Stereotactic Ablative Radiation Therapy Combined With Immunotherapy for Solid Tumors. Cancer J 22(4):257-66, 2016. PMID: 27441745.
Schoenhals JE, Seyedin SN, Tang C, Cortez MA, Niknam S, Tsouko E, Chang JY, Hahn SM, Welsh JW. Preclinical Rationale and Clinical Considerations for Radiotherapy Plus Immunotherapy: Going Beyond Local Control. Cancer J 22(2):130-7, 2016. PMID: 27111909.
Seyedin SN, Tang C, Welsh JW. Author's view: radiation and immunotherapy as systemic therapy for solid tumors. Oncoimmunology 4(3):e986402, 2015. e-Pub 2015. PMID: 25949899.
Seyedin SN, Schoenhals JE, Lee DA, Cortez MA, Wang X, Niknam S, Tang C, Hong DS, Naing A, Sharma P, Allison JP, Chang JY, Gomez DR, Heymach JV, Komaki RU, Cooper LJ, Welsh JW. Strategies for combining immunotherapy with radiation for anticancer therapy. Immunotherapy 7(9):967-980, 2015. e-Pub 2015. PMID: 26310908.
Tang C, Wang X, Soh H, Seyedin S, Cortez MA, Krishnan S, Massarelli E, Hong D, Naing A, Diab A, Gomez D, Ye H, Heymach J, Komaki R, Allison JP, Sharma P, Welsh JW. Combining radiation and immunotherapy: a new systemic therapy for solid tumors?. Cancer Immunol Res 2(9):831-8, 2014. PMID: 25187273.
Massarelli E, Papadimitrakopoulou V, Welsh J, Tang C, Tsao AS. Immunotherapy in lung cancer. Transl Lung Cancer Res 3(1):53-63, 2014. PMID: 25806281.
Tang C, Jardim DL, Hong D. MET in ovarian cancer: metastasis and resistance?. Cell Cycle 13(8):1220-1, 2014. e-Pub 2014. PMID: 24621499.
Lee AS, Tang C, Rao MS, Weissman IL, Wu JC. Tumorigenicity as a clinical hurdle for pluripotent stem cell therapies. Nat Med 19(8):998-1004, 2013. e-Pub 2013. PMID: 23921754.
Jiang W*, Tang C*, Chang J. Radiation with immunotherapy: an emerging combination for cancer treatment. Journal of Radiation Oncology 4:331-8.
2. Tang C, Welsh JW, Hong DS. Reply to Hiniker et al. Clinical Cancer Research.
Book Chapters
Tang C, Cortez MA, Hong D, Welsh JW. Targeting the c-Met kinase. In: Targeted Therapy in Translational Cancer Research, 343-8, 2015.
Tang C, Weissman IL, Drukker M. Immunogenicity of in vitro maintained and matured populations: potential barriers to engraftment of human pluripotent stem cell derivatives. In: Methods Molecular Biology, 17-31, 2013.