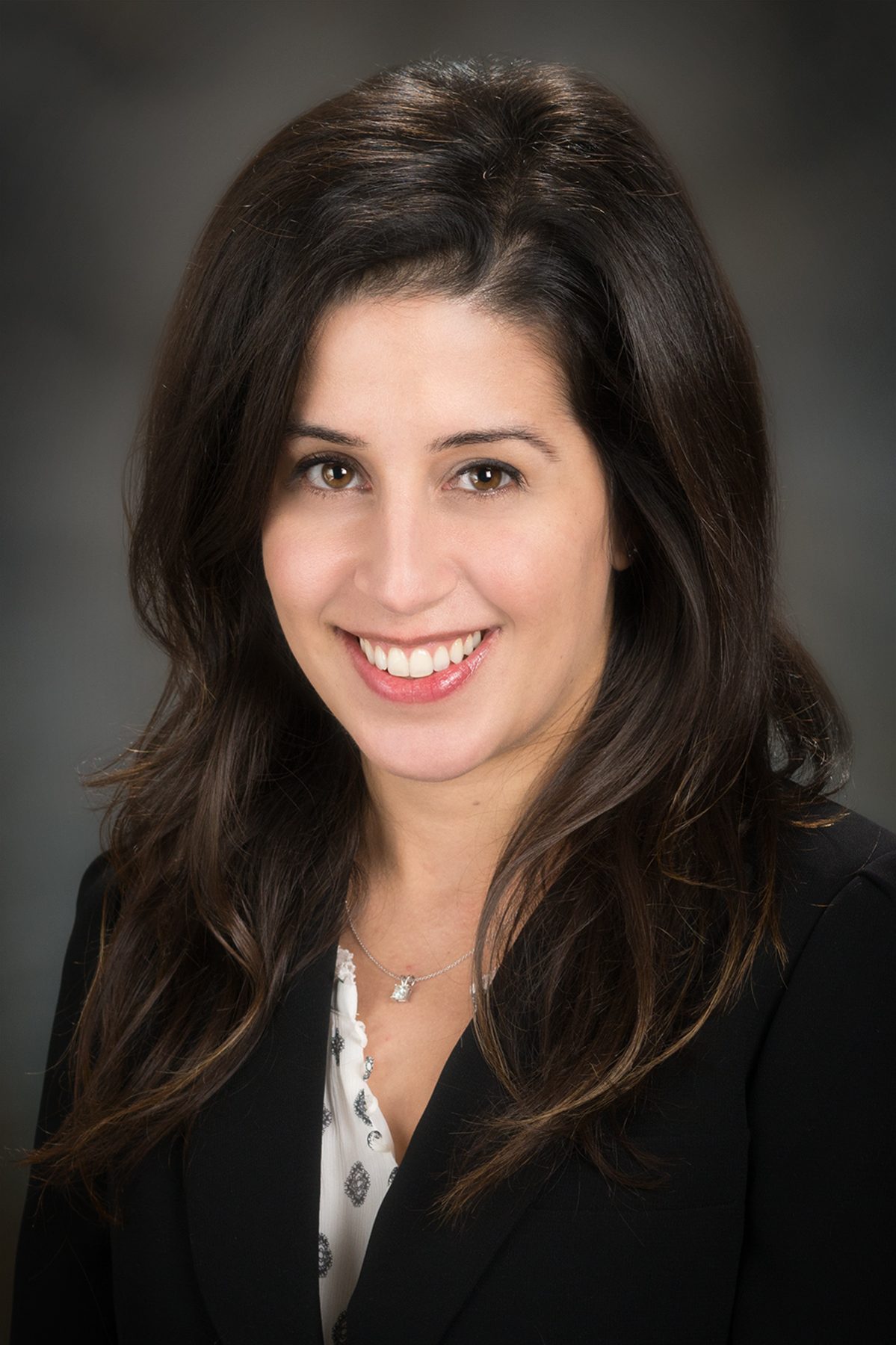 Christine M. Parseghian, MD
Department of Gastrointestinal Medical Oncology, Division of Cancer Medicine
Present Title & Affiliation
Primary Appointment
Assistant Professor, Department of Gastrointestinal (GI) Medical Oncology, Division of Cancer Medicine, The University of Texas MD Anderson Cancer Center, Houston, TX, Houston, TX
Degree-Granting Education
| | |
| --- | --- |
| 2012 | Tufts University School of Medicine, Boston, MA, USA, MD, Doctor of Medicine with Research Honors |
| 2007 | Harvard University, Cambridge, MA, USA, BA, Neurobiology |
Postgraduate Training
| | |
| --- | --- |
| 2015-2018 | Clinical Fellowship, Hematology/Oncology Fellow, U.T. MD Anderson Cancer Center, Houston, TX |
| 2012-2015 | Clinical Residency, Internal Medicine Residency, Ronald Reagan University of California, Los Angeles, CA |
| | |
| --- | --- |
| 2018 | American Board of Medical Oncology |
| 2016 | American Board of Internal Medicine |
Institutional Committee Activities
Fellow, Dolores Zohrab Liebmann Fellow in Graduate Studies, 2008 - 2012
Community Service, Leopold Schepp Foundation Scholar for commitment to community service, 2008 - 2009
Fellow, David F. Noonan Tufts Summer Research, 2008 - 2009
Clinical Assistant, USAID and Armenian Medical Association, 2005 - 2006
| | |
| --- | --- |
| 2022 | Patient Experience Top 10% Recognition Provider Teams |
| 2018 | 2018 Conquer Cancer Foundation of ASCO Merit Award |
| 2013 | Commendation for Excellence in Medical Student Teaching |
| 2012 | Solomon Research Scholar |
| 2012 | Tufts University School of Medicine Research Honors |
| 2012 | William Dameshek Award for Research Excellence in Hematology |
| 2012 | William Dameshek Award in Internal Medicine |
| 2007 | Harvard Foundation Distinguished Senior Award for Excellence in Leadership and Academic Achievement |
| 2005 | Harvard Foundation Award for Contributions to Intercultural and Race Relations |
Peer-Reviewed Articles
Abstracts
Parseghian CM, Vilar Sanchez E, Sun R, Eluri M, Morris VK, Johnson B, Morelli MP, Overman MJ, Willis J, Huey R, Raghav KP, Dasari A, Kee BK, Wolff RA, Shen JP, Kopetz S

. Phase 2 Study of Anti-EGFR Rechallenge Therapy with Panitumumab with or without Trametinib in Advanced Colorectal Cancer. ASCO Annual Meeting, 6/2022 40(16), 2022.

Christine Megerdichian Parseghian, Ryan Sun, Melanie Nicole Woods, Stefania Napolitano, Jumanah Alshenaifi, Jason Willis, ShaKayla Kentel Nunez, Alexey Sorokin, Preeti Kanikarla Marie, Kanwal Pratap Singh Raghav, Van K. Morris, John Paul Y.C. Shen, Eduardo Vilar Sanchez, Marko Rehn, Agnes Ang, Teresa Troiani, Scott Kopetz

. Resistant Mechanisms to anti-EGFR Therapy in RAS/RAF Wildtype Colorectal Cancer Varies by Regimen and Line of Therapy. ASCO Annual Meeting, 6/2022 40(16), 2022.

Parseghian CM, Willis J, Morris V, Raghav K, Dasari A, Raymond V, Lanman R, Overman MJ, Kopetz S

. Identifying anti-EGFR (EGFRi) response subgroups using evidence of ctDNA selective pressure. ASCO Annual Meeting, 2019.

Rich TA, Clifton K,Raymond VM, Dasari A, Raghav K, Parseghian CM , Lanman RB, Kopetz S, Morris VK

. Association between gene fusions and anti-EGFR resistance signature in colorectal cancer. J Clin Oncol(3564), 2019.

Horn RA, Tannenbaum D, Morris VK, Johnson B, Overman MJ, Parseghian CM, Scott Kopetz, Eng C, Rogers JE, Raghav K, Dasari A,

. Reporting of patient characteristics and use of stratification factors in phase III trials for metastatic colorectal cancer: Urgent need for standardization. J Clin Oncol 37(suppl), 2019.

Parseghian CM, Patnana M, Bhosale P, Hess K, Kopetz S, Overman MJ, Naing A, Piha-Paul SA, Subbiah V, Hong D, Le H, Pant S.

. Evaluating for Pseudoprogression in Colorectal and Pancreatic Cancer Patients Treated with Immunotherapy. GI ESMO Annual Meeting, 2017.
Book Chapters
Parseghian, CM. Colorectal Liver Metastases. In: Targeted Therapy Beyond EGFR and VEGF, 2022.
Parseghian CM. Colorectal Cancer. In: The MD Anderson Manual of Medical Oncology. Fourth Edition, 2021.
| | |
| --- | --- |
| Title: | Open-label Phase Ib/II Study of Cetuximab Administered in Combination with LY3214996 (ERK 1/2 Inhibitor) or Cetuximab in Combination with LY3214996 and Abemaciclib in Patients with Metastatic, Anti-EGFR-Refractory Colorectal Cancer |
| Funding Source: | Eli Lilly and Company |
| Role: | Principal Investigator |
| | |
| --- | --- |
| Title: | Phase II Enrichment Study of Panitumumab as a Single Agent or in Combination with Trametinib in anti-EGFR Refractory Stage IV Colorectal Cancer Patients |
| Funding Source: | Amgen Inc |
| Role: | Principal Investigator |
| | |
| --- | --- |
| Title: | Optimizing Anti-Rechallenge Therapy in Advance Colorectal Cancer |
| Funding Source: | Andrew Sabin Family Foundation Fellowship |
| Role: | Principal Investigator |
| | |
| --- | --- |
| Title: | A Phase II Enrichment Study of Panitumumab as a Single Agent or in Combination With Trametinib in Anti_EGFR-Refractory Stage IV Colorectal Cancer Patients |
| Funding Source: | Novartis |
| Role: | Principal Investigator |