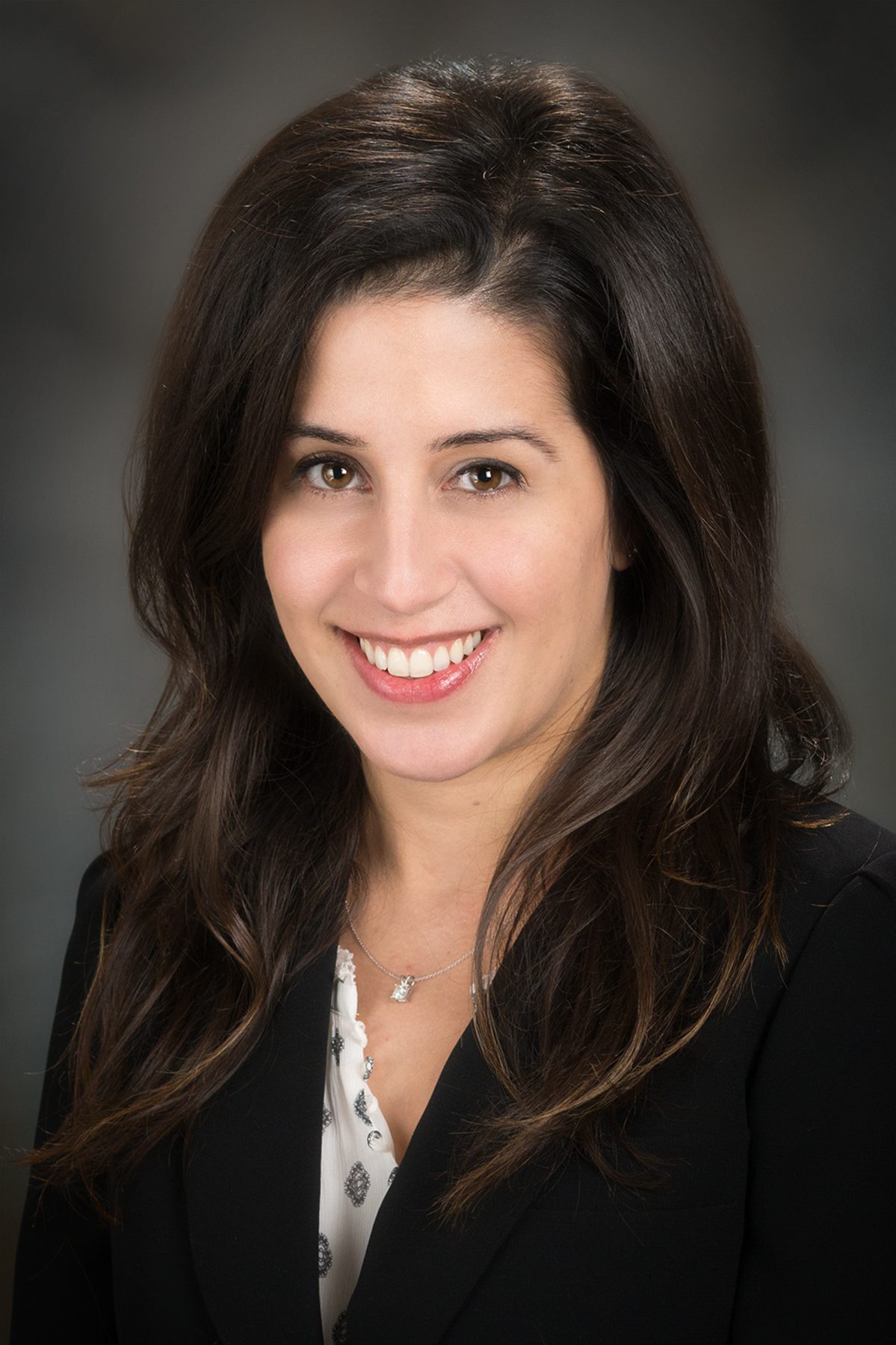 Christine M. Parseghian
Department of Gastrointestinal Medical Oncology, Division of Cancer Medicine
Primary Appointment
Assistant Professor, Department of Gastrointestinal (GI) Medical Oncology, Division of Cancer Medicine, The University of Texas MD Anderson Cancer Center, Houston, TX
Degree-Granting Education
| | |
| --- | --- |
| 2012 | Tufts University School of Medicine, Boston, MA, USA, MD, Doctor of Medicine with Research Honors |
| 2007 | Harvard University, Cambridge, MA, USA, BA, Neurobiology |
Postgraduate Training
| | |
| --- | --- |
| 2015-2018 | Clinical Fellowship, Hematology/Oncology Fellow, U.T. MD Anderson Cancer Center, Houston, TX |
| 2012-2015 | Clinical Residency, Internal Medicine Residency, Ronald Reagan University of California, Los Angeles, CA |
| | |
| --- | --- |
| 2016 | American Board of Internal Medicine |
Institutional Committee Activities
Fellow, Dolores Zohrab Liebmann Fellow in Graduate Studies, 2008 - 2012
Community Service, Leopold Schepp Foundation Scholar for commitment to community service, 2008 - 2009
Fellow, David F. Noonan Tufts Summer Research, 2008 - 2009
Clinical Assistant, USAID and Armenian Medical Association, 2005 - 2006
| | |
| --- | --- |
| 2018 | 2018 Conquer Cancer Foundation of ASCO Merit Award |
| 2013 | Commendation for Excellence in Medical Student Teaching |
| 2012 | Solomon Research Scholar |
| 2012 | Tufts University School of Medicine Research Honors |
| 2012 | William Dameshek Award for Research Excellence in Hematology |
| 2012 | William Dameshek Award in Internal Medicine |
| 2007 | Harvard Foundation Distinguished Senior Award for Excellence in Leadership and Academic Achievement |
| 2005 | Harvard Foundation Award for Contributions to Intercultural and Race Relations |
Peer-Reviewed Articles
Parseghian CM, Patnana M, Bhosale P, Hess KR, Shih YT, Kim B, Kopetz S, Overman MJ, Varadhachary GR, Javle M, Naing A, Piha-Paul S, Hong D, Le H, Subbiah V, Pant S

. Evaluating for Pseudoprogression in Colorectal and Pancreatic Tumors Treated With Immunotherapy. J Immunother 41(6):284-291, 2018. PMID: 29668571.

Parseghian CM, Loree JM, Morris V, Pereira AA, Vilar Sanchez E, Kee B, Raghav K, Dasari A, Wu J, Raymond V, Banks KC, Talasaz AA, Lanman RB, Overman MJ, Kopetz S

. Anti-EGFR resistant clones decay exponentially after progression: Implications for anti-EGFR rechallenge. 2018 ASCO Annual Meeting, 2018.

Parseghian CM, Raghav K, Wolff RA, Ensor J, Yao J, Ellis LM, Tam AL, Overman MJ

. Underreporting of Research Biopsies from Clinical Trials in Oncology. Clin Cancer Res 23(21):6450-6457, 2017. e-Pub 2017. PMID: 28754815.

Parseghian CM, Parikh NU, Wu JY, Jiang ZQ, Henderson L, Tian F, Pastor B, Ychou M, Raghav K, Dasari A, Fogelman DR, Katsiampoura AD, Menter DG, Wolff RA, Eng C, Overman MJ, Thierry AR, Gallick GE, Kopetz S

. Dual Inhibition of EGFR and c-Src by Cetuximab and Dasatinib Combined with FOLFOX Chemotherapy in Patients with Metastatic Colorectal Cancer. Clin Cancer Res 23(15):4146-4154, 2017. e-Pub 2017. PMID: 28280091.

Thierry AR, Pastor B, Jiang ZQ, Katsiampoura AD, Parseghian C, Loree JM, Overman MJ, Sanchez C, Messaoudi SE, Ychou M, Kopetz S

. Circulating DNA Demonstrates Convergent Evolution and Common Resistance Mechanisms during Treatment of Colorectal Cancer. Clin Cancer Res 23(16):4578-4591, 2017. e-Pub 2017. PMID: 28400427.

Megerdichian C, Olimpiadi Y, Hurvitz SA

. nab-Paclitaxel in combination with biologically targeted agents for early and metastatic breast cancer. Cancer Treat Rev 40(5):614-25, 2014. e-Pub 2014. PMID: 24560997.

Dutt S, Narla A, Lin K, Mullally A, Abayasekara N, Megerdichian C, Wilson FH, Currie T, Khanna-Gupta A, Berliner N, Kutok JL, Ebert BL

. Haploinsufficiency for ribosomal protein genes causes selective activation of p53 in human erythroid progenitor cells. Blood 117(9):2567-76, 2011. e-Pub 2010. PMID: 21068437.

Mullally A, Lane SW, Ball B, Megerdichian C, Okabe R, Al-Shahrour F, Paktinat M, Haydu JE, Housman E, Lord AM, Wernig G, Kharas MG, Mercher T, Kutok JL, Gilliland DG, Ebert BL

. Physiological Jak2V617F expression causes a lethal myeloproliferative neoplasm with differential effects on hematopoietic stem and progenitor cells. Cancer Cell 17(6):584-96, 2010. PMID: 20541703.

Megerdichian CL, Rees VW, Wayne GF, Connolly GN

. Internal tobacco industry research on olfactory and trigeminal nerve response to nicotine and other smoke components. Nicotine Tob Res 9(11):1119-29, 2007. PMID: 17978985.

Parseghian CM, Tam AL, Yao J, Ensor J, Ellis LM, Raghav K, Overman MJ

. Assessment of Reported Trial Characteristics, Rate of Publication, and Inclusion of Mandatory Biopsies of Research Biopsies in Clinical Trials in Oncology. JAMA Oncol. e-Pub 2018. PMID: 30383128.