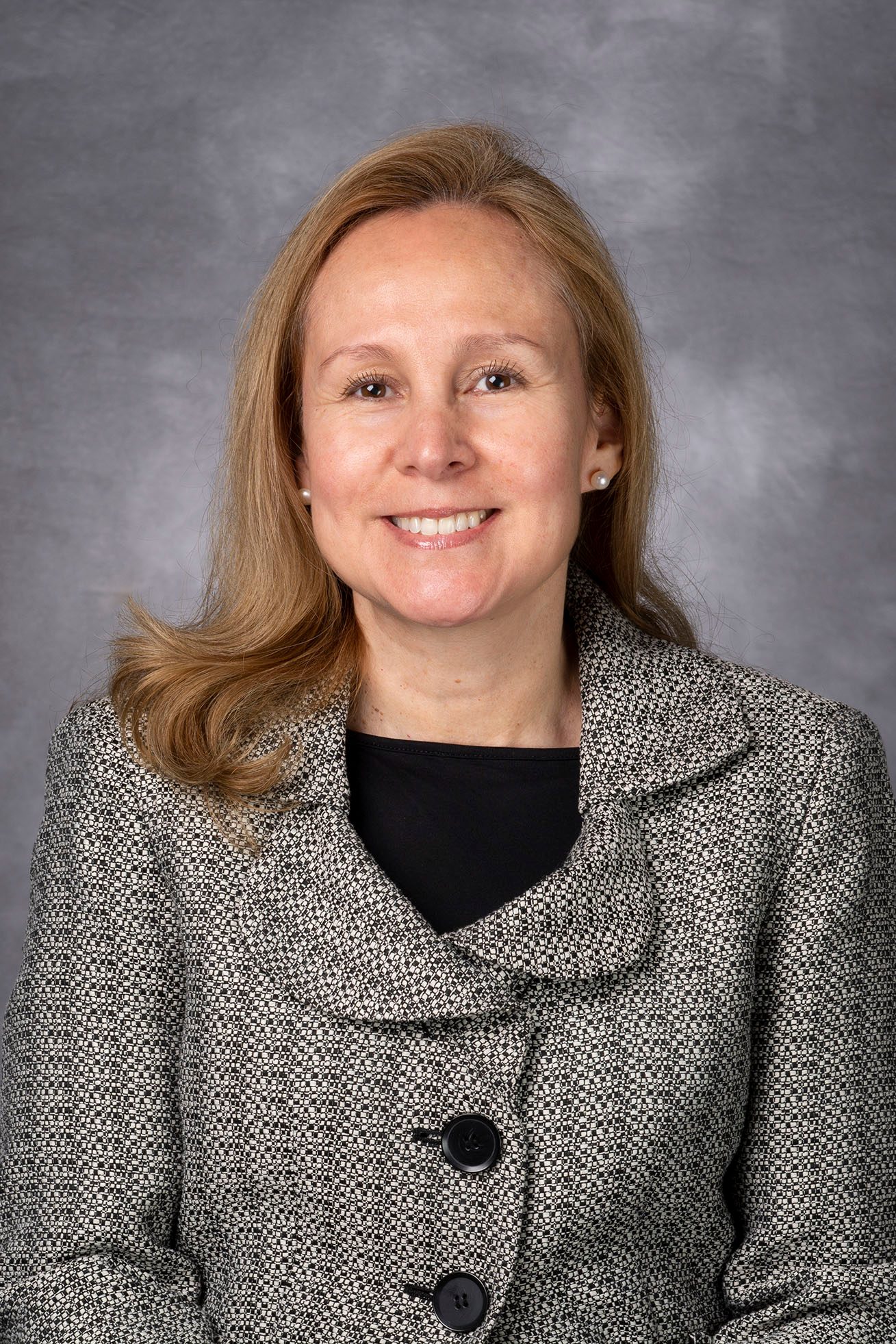 Claudia C. Tamara, D.D.S., R.T.(N)(CT)(ARRT), CNMT
School of Health Professions, Division of Education & Training
Present Title & Affiliation
Primary Appointment
Assistant Professor, School of Health Professions, Division of Education & Training, The University of Texas MD Anderson Cancer Center, Houston, TX
Associate Program Director, School of Health Professions, Division of Education & Training, The University of Texas MD Anderson Cancer Center, Houston, TX
Degree-Granting Education
| | |
| --- | --- |
| 2014 | The University of Texas MD Anderson Cancer Center - School of Health Professions, Houston, TX, USA, BS, Diagnostic Imaging |
| 2002 | Universidad El Bosque – School of Dentistry, Bogota, COL, Specialist in Endodontics, Dentistry |
| 1996 | Institución Universitaria Colegios de Colombia UNICOC – School of Dentistry, Bogota, COL, DDS, Dentistry |
| | |
| --- | --- |
| 2014 | American Registry of Radiologic Technologists - Computed Tomography |
| 2005 | American Registry of Radiologic Technologists – Nuclear Medicine |
| 2005 | Nuclear Medicine Technology Certification Board – Nuclear Medicine |
Academic Appointments
Education Coordinator, Department of School of Health Professions, Division of Education & Training, The University of Texas MD Anderson Cancer Center, Houston, TX, 2019 - 2021
Sr. Health Professions Educator, Department of School of Health Professions, Division of Education & Training, The University of Texas MD Anderson Cancer Center, Houston, TX, 2017 - 2019
Health Professions Educator, Department of School of Health Professions, Division of Education & Training, The University of Texas MD Anderson Cancer Center, Houston, TX, 2015 - 2017
Institutional Committee Activities
Subcommittee Member, SHP Curriculum Subcommittee, 2022 - Present
Committee Member, QEP Creative Team, 2021 - Present
Committee Chair, CT and MRI Student Admissions Committee, 2020 - Present
| | |
| --- | --- |
| 2014 | Magna cum Laude Graduate, The University of Texas MD Anderson Cancer Center |
| 2005 | Best Nuclear Medicine Student, The University of North Carolina |
| 2005 | Ramsdale Award, The North Carolina Society of Nuclear Medicine Technologists |
Association of Collegiate Educators in Radiologic Technology
Member, 2021 - Present
Texas Society of Radiologic Technologists
Member, 2017 - Present
American Society of Radiologic Technologists
Member, 2012 - Present
Society of Nuclear Medicine and Molecular Imaging
Member, 2005 - Present
Invited Articles
Tamara C, Tamara L, Velez I. Positron Emission Tomography-Computed Tomography (PET-CT) in Head and Neck Pathology. Open Journal of Radiology 1(1):9-16, 2011.
Tamara L, Velez I, Tamara C. Positron Emission Tomography: a promising diagnostic modality for head and neck pathology. Journal of Oral and Maxillofacial Surgery 64(8):1272-1277, 2006. PMID: 16860223.
Tamara L, Tamara C, Velez I. PET scan: a more definitive assessment modality for oral cancer. Todays FDA 17(5), 2005. PMID: 16552921.
| | |
| --- | --- |
| Title: | U.S. Department of Education, Education Stabilization Fund Program Governor's Emergency Education Relief (GEER) Fund |
| Funding Source: | Texas Higher Education Coordinating Board |
| Role: | Collaborator |