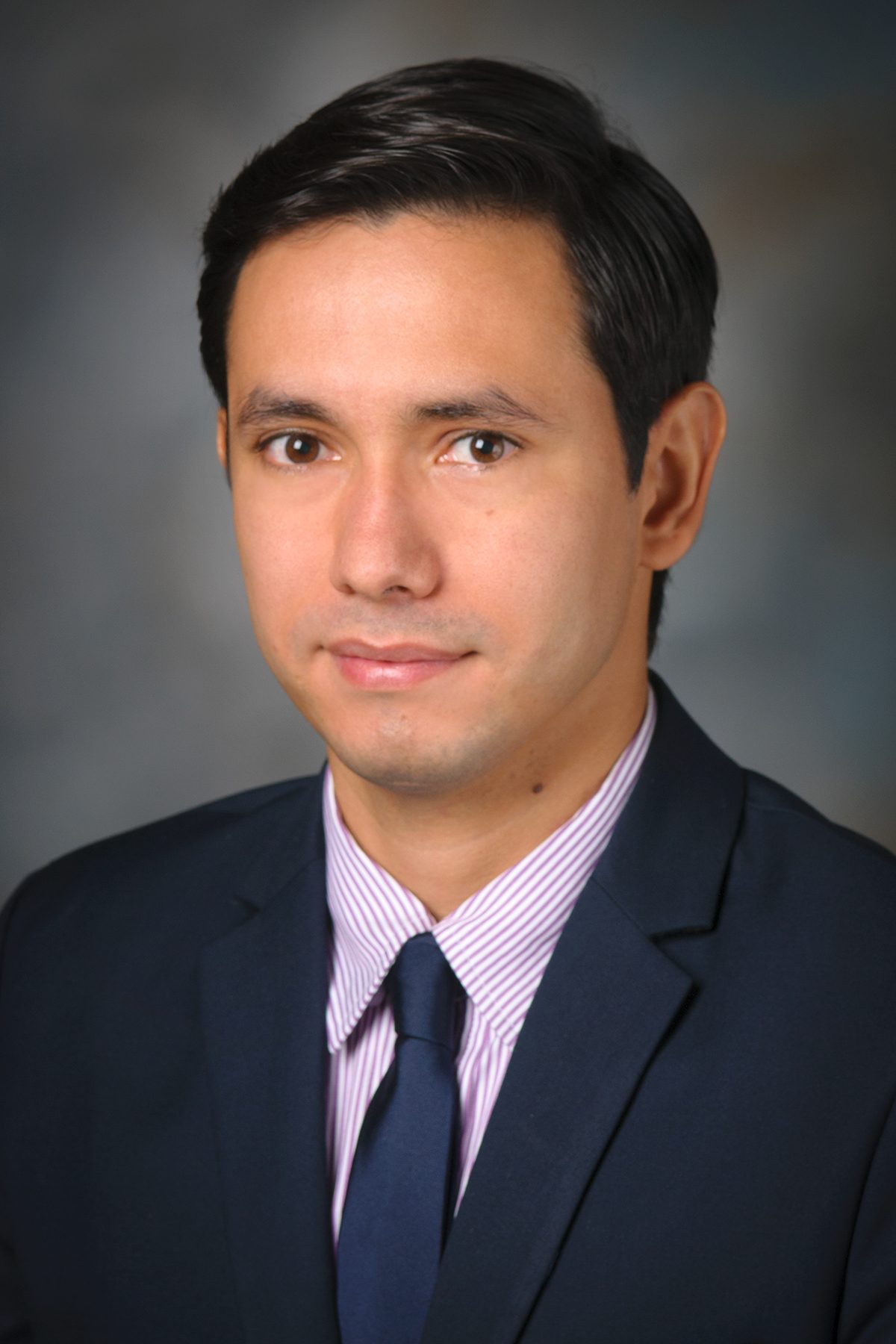 Cristhiam M Rojas Hernandez, M.D.
Department of Pulmonary Medicine, Division of Internal Medicine
About Dr. Cristhiam M Rojas Hernandez
Dr. Rojas Hernandez is a valedictorian graduate of the Medical School at the Universidad del Valle in Cali, Colombia. He completed an internship and residency in Internal Medicine at the Yale University (Bridgeport Hospital program) where he received several awards on professionalism and medical education. Subsequently he trained as a Hematologist and Oncologist at the University of New Mexico Comprehensive Cancer Center. During his fellowship he received recognition as the Laurent T. Visconti Fellow of the Year in 2011.
Having joined MD Anderson in 2014, Rojas Hernandez also serves as the University of Texas/Mc Govern Medical School site director for the hematology and oncology clinical rotation in Cancer Medicine at MD Anderson Cancer Center. He has mentored several resident trainees in hematology projects, preparing them to present at national and international conferences and make successful transitions to fellowship careers in hematology. For his work in the education field, he has been named the Faculty Teacher of the year in 2016 by the Hematology and Oncology fellowship program at MD Anderson Cancer Center and the Department of Internal Medicine at the University of Texas/Mc Govern Medical School. Additionally, he received the Faculty Educator of the month of April 2018 at MD Anderson Cancer Center.
Dr. Rojas-Hernandez interests in research focus on thrombosis in cancer, with particular interest on the therapeutic index of the direct oral anticoagulants. He participated in the pivotal HOKUSAI CANCER trial (N Engl J Med 2018; 378:615-624) and he has written numerous manuscripts in the topic. He has also interest in Quality of Life and Treatment Adherence in anticoagulation, and he is the leader of an international study measuring those parameters in the cancer population (NCT03407469).
Dr. Rojas-Hernandez has developed an international reputation in the field of Cancer Associated Thrombosis; he has been invited as speaker in multiple international meetings of the International Society of Thrombosis and Haemostasis, International Conference on Thrombosis and Hemostasis Issues in Cancer, The Multinational Association of Supportive Care in Cancer and the Colombian Association of Palliative Care (Asociación Cuidados Paliativos de Colombia-ASOCUPAC).
Read More
Primary Appointment
Assistant Professor, Department of Section Benign Hematology, Division of Internal Medicine, The University of Texas MD Anderson Cancer Center, Houston, TX
Degree-Granting Education
| | |
| --- | --- |
| 2005 | Universidad del Valle, Cali, COL, MD, Medical School |
| | |
| --- | --- |
| 2014 | American Board of Internal Medicine (Hematology) |
| 2014 | American Board of Internal Medicine (Medical Oncology) |
| 2011 | American Board of Internal Medicine |
| | |
| --- | --- |
| 2016 | Teacher of the Year, The University of Texas MD Anderson Cancer Center Division of Cancer Medicine |
| 2015 | Eberhard Mammen Seminars in Thrombosis and Haemostasis 2015 Most Popular Article Awards for Open Access Category, Seminars in Thrombosis and Haemostasis |
| 2014 | The Laurent T. Visconti Teaching Fellow of the Year, The University of New Mexico Health Sciences Center |
| 2011 | The Raymond Haddad, MD Award for Outstanding Professionalism, Yale University (Bridgeport Hospital) |
| 2011 | The American Cancer Society Resident Screening Award, The American Cancer Society |
| 2010 | The Director's Award for Outstanding Teaching, Yale University (Bridgeport Hospital) |
| 2005 | Valedictorian Award, Universidad del Valle School of Medicine |
UTMDACC Venous Thromboembolism Working Group, Houston, TX
Member, 2015 - Present
American Society of Hematology
Professional Member, 2011 - Present
American College of Physicians
Professional Member, 2008 - Present