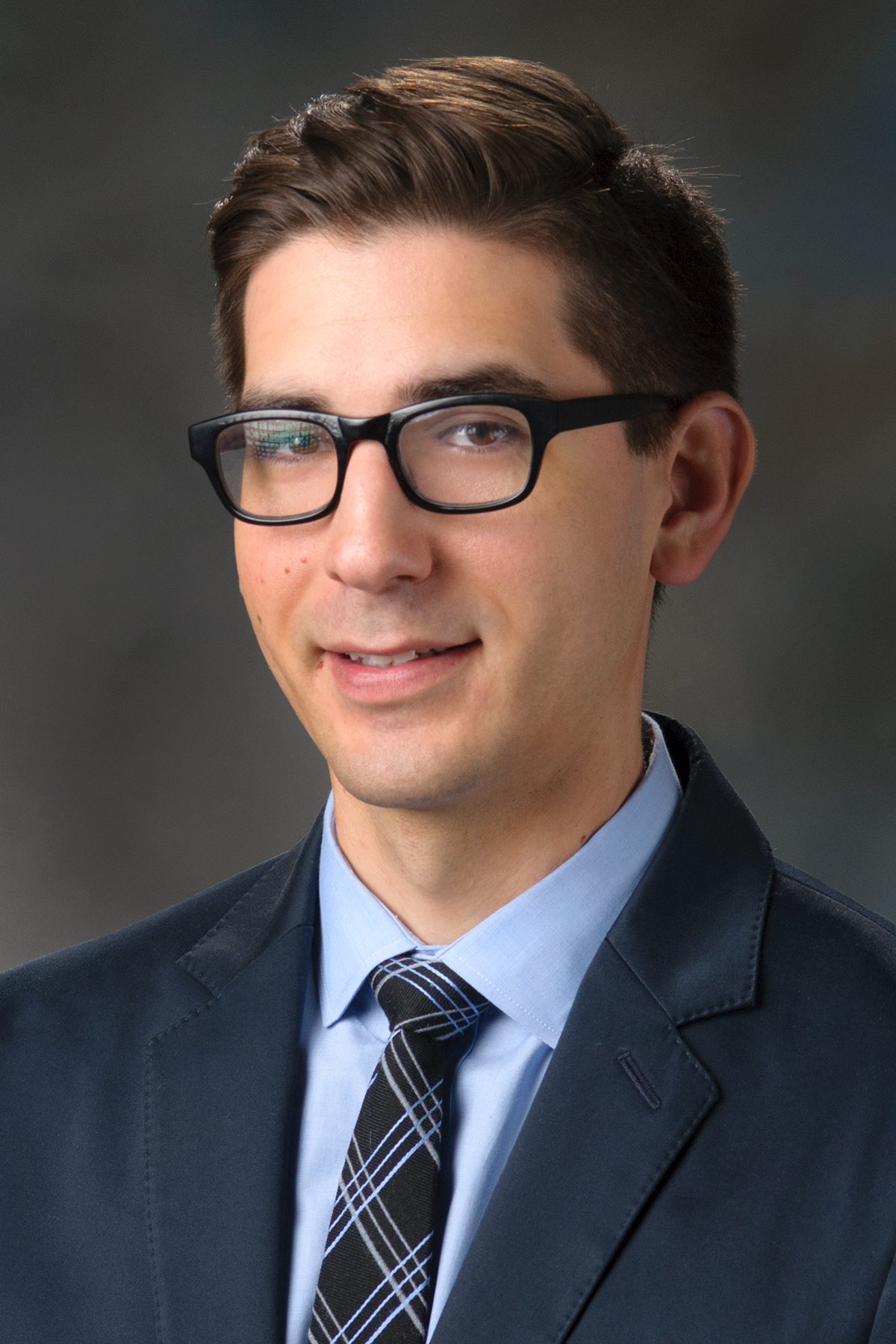 David Rubio
Department of Hospital Medicine, Division of Internal Medicine
Primary Appointment
Assistant Professor, Department of Hospital Medicine, Division of Internal Medicine, The University of Texas MD Anderson Cancer Center, Houston, TX
Dual/Joint/Adjunct Appointment
Assistant Professor, Department of Medicine - Office of Residency/Education, Baylor College of Medicine, Houston, TX
Topic-"Using peer reflection to improve professionalism and communication"
Mentor-Dr. Diana Stewart, Dr. Barbara Trautner, Dr. Aanand Naik
Scope-Monthly case-based debriefing conference to help residents cope with difficulty patient situations and outcomes. The research will focus on how such conferences affect residents' practice going forward.
Baylor College of Medicine Internal Medicine Residency Program, Houston, TX.
Degree-Granting Education
| | |
| --- | --- |
| 2011 | Baylor College of Medicine, Houston, TX, USA, MD, Medicine |
| 2007 | Houston Baptist University, Houston, TX, USA, BS, Biology |
Postgraduate Training
| | |
| --- | --- |
| 2011-2014 | Clinical Residency, Baylor College of Medicine, Houston, TX |
| | |
| --- | --- |
| 2014 | American Board of Internal Medicine |
Academic Appointments
Instructor, Department of General Internal Medicine, Division of Internal Medicine, The University of Texas MD Anderson Cancer Center, Houston, TX, 2015 - 2016
Instructor, Division of Internal Medicine, Baylor College of Medicine, Houston, TX, 2014 - 2015
Administrative Appointments/Responsibilities
Deputy Chair, Director of Clinical Operations, Department of Hospital Medicine, The University of Texas MD Anderson Cancer Center, Houston, TX, 2020 - Present
Co-Chair, Internal Medicine Morbidity, Mortality & Improvement Conference, Department of Hospital Medicine, The University of Texas MD Anderson Cancer Center, Houston, TX, 2020 - Present
Director of Clinical Operations, Department of General Internal Medicine, The University of Texas MD Anderson Cancer Center, Houston, TX, 2019 - 2020
Director of Quality Improvement Curriculum for Baylor/MD Anderson Track Internal Medicine Residents, Department of General Internal Medicine, The University of Texas MD Anderson Cancer Center, Houston, 2016 - Present
Co-Chair, Department of General Internal Medicine, Internal Medicine Morbidity, Mortality & Improvement Conference, Houston, TX, 2016 - 2020
Institutional Committee Activities
Member, PRS Budget and Finance Committee, 2019 - Present
| | |
| --- | --- |
| 2020 | Division of Internal Medicine Excellence Awards. Faculty Award Quality |
| 2020 | Best Inpatient wards Teaching Award, The University of Texas MD Anderson Cancer Center |
| 2011 | Ambulatory Care Achievement Award, Baylor College of Medicine Internal Medicine Residency Program |
| 2007 | Max and Celia Grigsby Award for Outstanding Student in the College of Science and Mathematics, Houston Baptist University, Houston, TX |
| 2006 | Stanley H. Kaplan Achievement Award, Houston Baptist University, Texas Association of Advisors for the Health Professions |