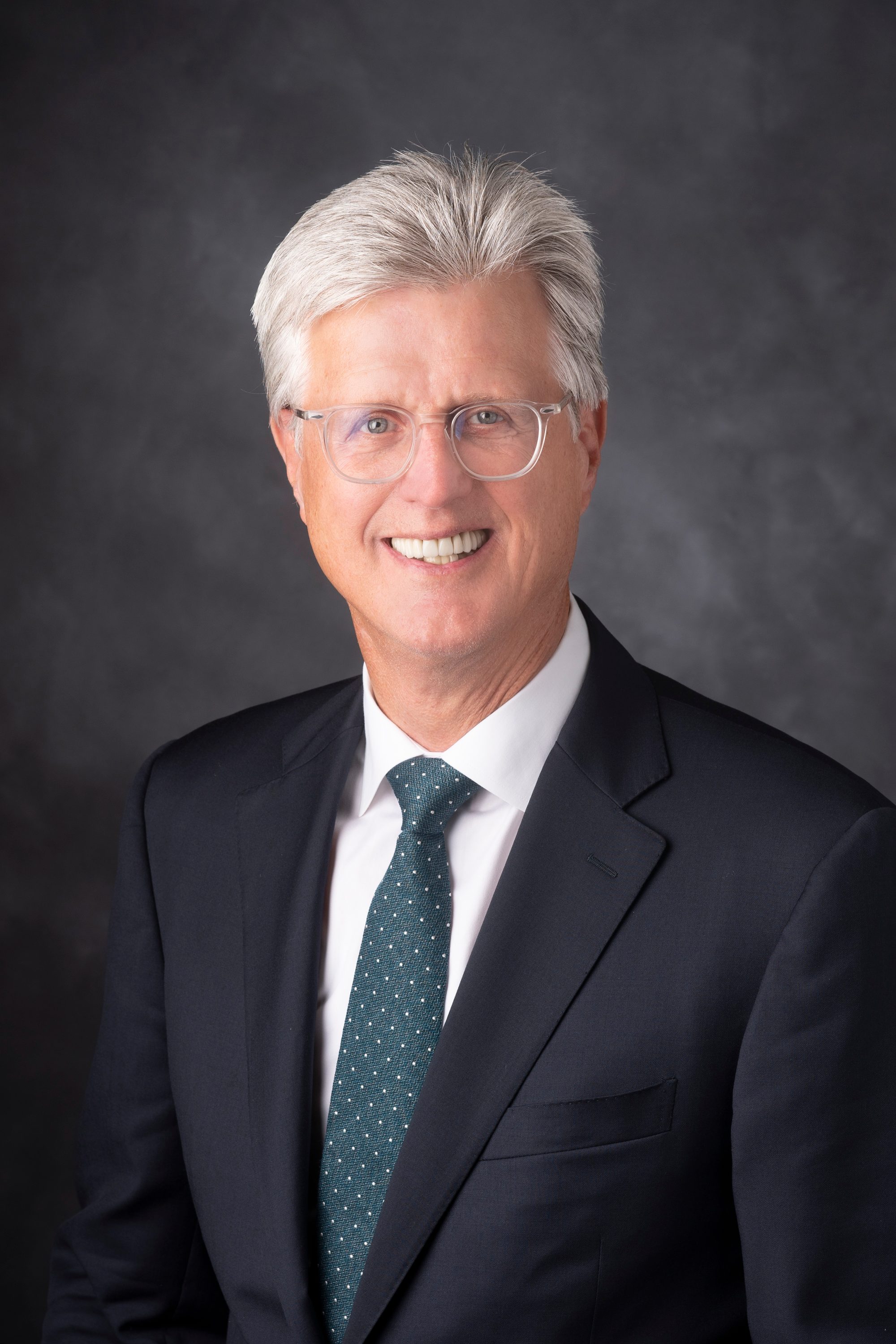 David J. Tweardy, MD, FIDSA, FACP, FAAS
Department of Infectious Diseases, Infection Control, and Employee Health, Division of Internal Medicine
Primary Appointment
Head, Division of Internal Medicine, The University of Texas MD Anderson Cancer Center, Houston, TX
Professor with tenure, Department of Infectious Diseases, Infection Control and Employee Health, Division of Internal Medicine, The University of Texas MD Anderson Cancer Center, Houston, TX
Dual/Joint/Adjunct Appointment
Professor with tenure, Department of Molecular and Cellular Oncology, Division of Basic Science Research, The University of Texas MD Anderson Cancer Center, Houston, TX
Adjunct Professor, Department of Medicine, Section of Infectious Diseases, Baylor College of Medicine, Houston, TX
Degree-Granting Education
| | |
| --- | --- |
| 1978 | Harvard Medical School, Boston, MA, USA, MD, Medicine |
| 1974 | Princeton University, Princeton, NJ, USA, AB, Chemistry |
Postgraduate Training
| | |
| --- | --- |
| 1984-1986 | Associate Scientist, Molecular Hematology, The Wistar Institute, Philadelphia, PA |
| 1983-1984 | Research Associate, Infectious Diseases, Case Western Reserve University, Cleveland, OH |
| 1982-1983 | Chief Resident, Medicine, Case Western Reserve University, Cleveland, OH |
| 1980-1982 | Clinical Fellowship, Infectious Diseases, Case Western Reserve University, Cleveland, OH |
| 1979-1980 | Clinical Residency, Medicine, Case Western Reserve University, Cleveland, OH |
| 1978-1979 | Clinical Internship, Medicine, Case Western Reserve University, Cleveland, OH |
| | |
| --- | --- |
| 1984 | American Board of Infectious Diseases, Lifetime Certification |
| 1983 | American Board of Internal Medicine, Lifetime Certification |
Administrative Appointments/Responsibilities
Chair ad interim, Department of Cardiology, The University of Texas MD Anderson Cancer Center, Houston, TX, 2016 - 2019
Chair ad interim, Department of Symptom Research, The University of Texas MD Anderson Cancer Center, Houston, TX, 2015 - 2016
Institutional Committee Activities
Co-Chair, TMC3 Response Task Force, 2018 - 2018
Co-sponsor, Operational Plan Task Force 3 (Education), 2018 - 2020
Member, Shared Governance Planning Committee, 2017 - 2018
Mentee, Mentoring Up Program, 2017 - 2018
Member, Shared Governance Committee, 2016 - Present
Co-Chair, Strategic Hiring Committee, 2016 - 2017
Director, MD Anderson Physicians Network (MDAPN), 2016 - Present
Chair, Executive Clinical Operations Team (ECOT- Finance), 2016 - 2017
Member, Shared Governance Committee (SGC), 2016 - Present
Member, Communications, Culture, and Governance Shared Governance Subcommittee (CCGSG), 2016 - 2017
Co-Chair, Executive Clinical Operations Team (ECOT- Finance), 2015 - 2016
Member, MD Anderson Physicians Network (MDAPN), 2015 - 2016
Member, PRS Executive Council, 2015 - Present
Member, Executive Committee of the Medical Staff (ECMS), 2015 - Present
Peer-Reviewed Articles
Invited Articles
Book Chapters
Morel PA, Townsend K, Gross M, Chiller JM, Tweardy DJ. Monoclonal antibodies to an IL-3-receptor protein. In: Hematopoiesis. Alan R. Liss, Inc: New York, 133-143, 1990.
Rovera G, Tweardy DJ, Santoli D, Kreider B, Valtieri M, Gemperlein I, Mavilio F. Granulopoiesis: In search of growth and differentiation of regulatory genes. In: Phenotypic and Functional Aspects of Hematopoiesis. Raven Press: NY, 17, 1988.
Tweardy DJ, Santoli D, Dietzschold B , Wheelock MJ , Altmann SW , Rovera G. T leukemia-derived suppressor lymphokine (TLSL): Biology and biochemistry. In: : Immune Regulation by Characterized Peptides. UCLA Symposia on Molecular and Cellular Biology. Alan R. Liss, Inc: NY, 485-494, 1986.
Tweardy DJ, Bishop YMM, Donner AP, Klerman GL, Peterson OL, ReichP , Lister-Rosenoer LM , Rosenoer VM , Rosner BA. Lithium maintenance therapy of manic-depressive disorders. In: Current Controversies in Therapeutics. SP Medical Scientific Books: NY, NY, 1980.
| | |
| --- | --- |
| Title: | Targeting STAT1 and STAT3 to reverse radio-resistance in head and neck cancer |
| Funding Source: | NIH/NCI |
| Role: | Principal Investigator |
| | |
| --- | --- |
| Title: | Oral small molecule STAT3 inhibitor to treat breast cancer |
| Funding Source: | V Foundation |
| Role: | Principal Investigator |
| | |
| --- | --- |
| Title: | Oral STAT3 inhibitor as targeted treatment for triple-negative breast cancer |
| Funding Source: | Cancer Prevention & Research Institute of Texas (CPRIT) |
| Role: | Principal Investigator |
| | |
| --- | --- |
| Title: | Targeting STAT3 in systemic sclerosis and dermal fibrosis |
| Funding Source: | Scleroderma Foundation |
| Role: | Co-Investigator |
| | |
| --- | --- |
| Title: | Oral small molecule STAT3 inhibitor to treat cachexia in chronic kidney disease |
| Funding Source: | NIH/NCI |
| Role: | Principal Investigator |
| | |
| --- | --- |
| Title: | Clinical trials of C188-9, an oral inhibitor of signal transducer and activator of transcription (STAT) 3, in patients with hepatocellular carcinoma (HCC)  |
| Funding Source: | Cancer Prevention & Research Institute of Texas (CPRIT) |
| Role: | Principal Investigator-MDACC |
| | |
| --- | --- |
| Title: | MD Anderson Cancer Center SPORE in Gastrointestinal Cancer: Project 2: Targeting STAT3 to prevent colorectal cancer (CRC) in hereditary syndromes and inflammatory bowel disease |
| Funding Source: | NIH/NCI |
| Role: | Project Leader |
| | |
| --- | --- |
| Title: | MD Anderson Cancer Center SPORE in Hepatocellular Carcinoma: Project 2: Targeting STAT3 with an oral small molecule to treat hepatocellular carcinoma (HCC) |
| Funding Source: | NIH/NCI |
| Role: | Project Leader |
| | |
| --- | --- |
| Title: | Targeting STAT3 to prevent colorectal cancer secondary to inflammatory bowel disease |
| Funding Source: | NIH/NCI |
| Role: | Principal Investigator |
| | |
| --- | --- |
| Title: | Targeting STAT3 for the treatment of CDK4/6 inhibitor resistant advanced estrogen receptor positive breast cancer patients |
| Funding Source: | NIH/NCI |
| Role: | Co-Investigator |
| | |
| --- | --- |
| Title: | Mechanisms of myocarditis and progressive cardiac fibrosis in chronic Trypanosoma cruzi infection |
| Funding Source: | NIH/NCI |
| Role: | Co-Investigator |
| | |
| --- | --- |
| Title: | Targeting head and neck cancer cells and the adverse tumor microenvironment with a novel small-molecule STAT3 inhibitor |
| Funding Source: | NIH/NCI |
| Role: | Principal Investigator |
| | |
| --- | --- |
| Title: | Targeting STAT3 to prevent hepatocellular carcinoma (HCC) associated with non-alcoholic steatohepatitis (NASH) |
| Funding Source: | NIH/NCI |
| Role: | Principal Investigator |
| | |
| --- | --- |
| Title: | CP210016 Targeting STAT3 Signaling to Promote Recovery from Neuropathic Pain |
| Funding Source: | DOD/Congressionally Directed Medical Research Programs (DOD/CDMRP) |
| Role: | Principal Investigator |
| | |
| --- | --- |
| Title: | Targeting STAT3 to Prevent Non-Small Cell Lung Cancer (NSCLC) in Patients with Chronic Obstructive Pulmonary Disease (COPD) |
| Funding Source: | NIH/NCI |
| Role: | Principal Investigator |
| | |
| --- | --- |
| Title: | Structural analysis of TTI-101 complexed to STAT3 by X-ray crystallography and the genetic validation of its mechanism of action in breast cancer cell lines |
| Funding Source: | Tvardi Therapeutics, Inc |
| Role: | Principal Investigator |