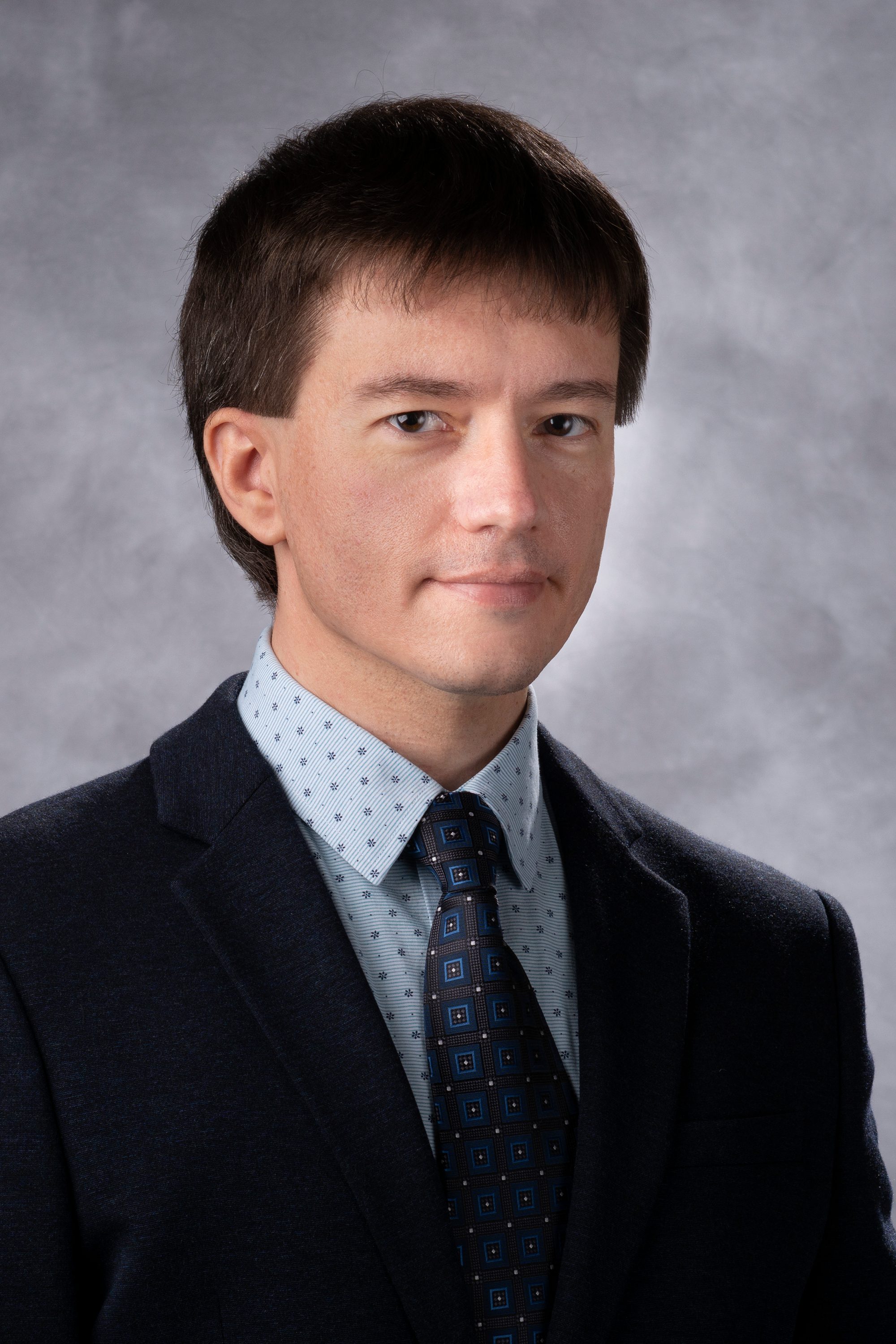 Dmitry Nevozhay, MD, PhD
Department of Imaging Physics, Division of Diagnostic Imaging
Primary Appointment
Instructor, Department of Imaging Physics, Division of Diagnostic Imaging, The University of Texas MD Anderson Cancer Center, Houston, TX
Degree-Granting Education
| | |
| --- | --- |
| 2006 | Maria Sklodowska-Curie Memorial Cancer Center, Warsaw, POL, PHD, Experimental Oncology |
| 2002 | Vladivostok State Medical University, Vladivostok, RUS, MD, Medicine |
Postgraduate Training
| | |
| --- | --- |
| 2007-2012 | Postdoctoral Fellowship, The University of Texas MD Anderson Cancer Center, Houston, TX |
Academic Appointments
Principal Scientist, Far Eastern Federal University, School of Biomedicine, Vladivostok, 2014 - 2022
Instructor, Department of Systems Biology, The University of Texas MD Anderson Cancer Center, Houston, TX, 2012 - 2014
Docent, Far Eastern Federal University, Vladivostok, 2012 - 2014
Peer-Reviewed Articles
Invited Articles
Schuemann J, Bagley AF, Berbeco R, Bromma K, Butterworth KT, Byrne HL, Chithrani BD, Cho SH, Cook JR, Favaudon V, Gholami YH, Gargioni E, Hainfeld JF, Hespeels F, Heuskin AC, Ibeh UM, Kuncic Z, Kunjachan S, Lacombe S, Lucas S, Lux F, McMahon S, Nevozhay D, Ngwa W, Payne JD, Penninckx S, Porcel E, Prise KM, Rabus H, Ridwan SM, Rudek B, Sanche L, Singh B, Smilowitz HM, Sokolov KV, Sridhar S, Stanishevskiy Y, Sung W, Tillement O, Virani N, Yantasee W, Krishnan S. Roadmap for metal nanoparticles in radiation therapy: current status, translational challenges, and future directions. Phys Med Biol 65(21):21RM02, 2020. e-Pub 2020. PMID: 32380492.
Nevozhay D, Kanska U, Budzynska R, Boratynski J. Current status of research on conjugates and related drug delivery systems in the treatment of cancer and other diseases. Postepy Hig Med Dosw (Online) 61:350-60, 2007. e-Pub 2007. PMID: 17554238.
Nevozhay D, Budzynska R, Kanska U, Jagiello M, Boratynski J. Modern ideas about the mechanism of antineoplastic action of methotrexate and resistance to it. Pacific Medical Journal 4:12-16, 2006.
Book Chapters
Nevozhay D, Bouchard R, Sokolov KV. Photoacoustic Imaging with Plasmonic Nanoparticles. In: World Scientific Reference on Plasmonic Nanomaterials: Principles, Design and Bio-applications, 2022.
Charlebois D.A., Diao J., Nevozhay D., Balazsi G.. Negative regulation gene circuits for efflux pump control. In: Synthetic Biology: Methods and Protocols. 1. Humana Press, 25-43, 2018.
Nevozhay D, Adams RM, Balazsi G. Linearizer gene circuits with negative feedback regulation. In: Yeast Genetic Networks: Methods and Protocols, 81-100, 2011.
Siwy M, Sek D, Kaczmarczyk B, Jaroszewicz I, Nasulewicz A, Pelczynska M, Nevozhay D, Opolski A. [Macrocyclic cyclophosphazene derivatives with cytostatic activity]. In: [Modification of Polymers], 623-626, 2005.