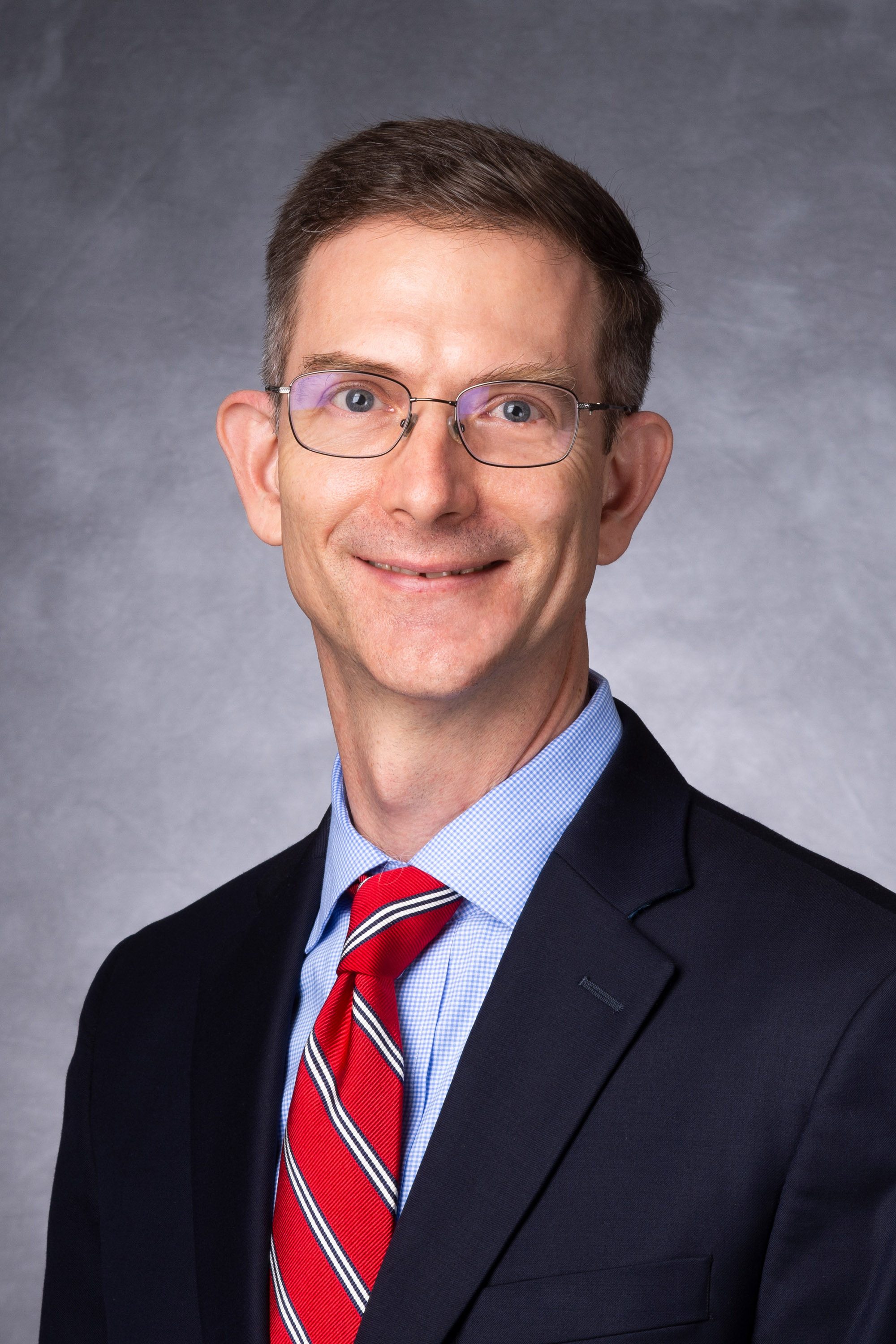 Don L. Gibbons, MD, PhD
Department of Thoracic-Head & Neck Med Onc, Division of Cancer Medicine
About Dr. Gibbons
Dr. Gibbons graduated from Harvard University in 1993 (BA degree in Biochemistry), and following completion of a MS degree at The University of Texas Health Science Center – San Antonio in 1996 and a MS degree at Albert Einstein College of Medicine in 1999, he obtained his MD and PhD degrees from Albert Einstein College of Medicine in 2004. Dr. Gibbons performed his Clinical Residency at Baylor College of Medicine before joining MD Anderson Cancer Center in 2006 as a Clinical Fellow and later as a Research Fellow and Instructor. In 2010, he was appointed Assistant Professor in the Department of Thoracic/Head and Neck Medical Oncology with a secondary appointment in the Department of Molecular and Cellular Oncology. Dr. Gibbons is a physician-scientist, specializing in lung cancer medical oncology and with a lab investigating the unique characteristics of tumor microenvironment in lung cancer and mechanisms that drive cancer cells to leave the primary tumor and spread to areas outside the lung. He was selected for the Physician Scientist Award (2012-2014) and the R. Lee Clark Fellowship (2014-2016), he was awarded the Young Physician-Scientist Award by the American Society of Clinical Investigation (ASCI, 2014) and recently elected as a member to ASCI. Dr. Gibbons is the Director of the Thoracic/Head and Neck Medical Oncology Translational Genetic Models Laboratory and Co-Leader of the Lung Cancer Moon Shot Program.
Read More
Primary Appointment
Professor, Department of Thoracic/Head and Neck Medical Oncology, Division of Cancer Medicine, The University of Texas MD Anderson Cancer Center, Houston, TX
Dual/Joint/Adjunct Appointment
Associate Professor, Department of Molecular and Cellular Oncology, Division of Basic Science Research, The University of Texas MD Anderson Cancer Center, Houston, TX
Dr. Gibbons maintains a large and active research laboratory focused on understanding the regulation of cancer cell invasion and metastasis by intrinsic tumor cell factors and the role of the tumor microenvironment (immune cells and extracellular matrix) in those same processes. The team has specific expertise in understanding KRAS mutant lung cancer. In their studies the team uses human samples and clinical data, cell line models and mouse models. Recently, Dr. Gibbons demonstrated that for cancer cells to escape the primary lung tumor and colonize new organs, they need to suppress the immune system, a process that is mediated in part by suppression and exhaustion of T cell activity, which is coordinated in part by the protein PD-L1. Dr. Gibbons' translational research suggests that immunotherapy may have anti-metastatic effects and has driven the development of new clinical trials, particularly in the area of acquired resistance to immunotherapy.
As a physician, Dr. Gibbons provides expert and compassionate clinical care to patients suffering from thoracic malignancies. He offers his patients both standard of care and clinical trial opportunities when available. Dr. Gibbons' major clinical goals are to prevent the development of metastasis in lung cancer patients, i.e. to reduce the risk of cancer cells leaving the lung tumor and starting new tumors outside the lung; to develop new immunotherapy combinations for treatment of early-stage and metastatic disease; and to push forward the development of effective combination therapies for KRAS mutant lung cancer. His work focuses on understanding the role of the immune cells and other non-cancer cells (support cells) that are present in tumors in regulating tumor invasion, metastasis and treatment resistance. Dr. Gibbons is currently leading several clinical trials testing immunotherapy (anti-PD-1/PD-L1) alone and in combination with targeted agents for patients diagnosed with lung cancer.
Degree-Granting Education
| | |
| --- | --- |
| 2004 | Albert Einstein College of Medicine, Bronx, NY, USA, PHD, Cell Biology |
| 2004 | Albert Einstein College of Medicine, Bronx, NY, USA, MD, Medicine |
| 1999 | Albert Einstein College of Medicine, Bronx, NY, USA, MS, Cell Biology |
| 1996 | The University of Texas Health Science Center, San Antonio, TX, USA, MS, Biochemistry |
| 1993 | Harvard University, Cambridge, MA, USA, BA, Biochemistry |
Postgraduate Training
| | |
| --- | --- |
| 2007-2009 | Research Fellowship, The University of Texas MD Anderson Cancer Center, Houston, TX |
| 2006-2009 | Clinical Fellowship, Medical Oncology, The University of Texas MD Anderson Cancer Center, Houston, TX |
| 2004-2006 | Clinical Residency, MeRIT Scholars Program, Internal Medicine, Baylor College of Medicine, Houston, TX |
| | |
| --- | --- |
| 2010 | Medical Oncology |
| 2007 | American Board of Internal Medicine |
Academic Appointments
Associate Professor, Department of Thoracic/Head and Neck Medical Oncology, Division of Cancer Medicine, The University of Texas MD Anderson Cancer Center, Houston, TX, 2016 - 2021