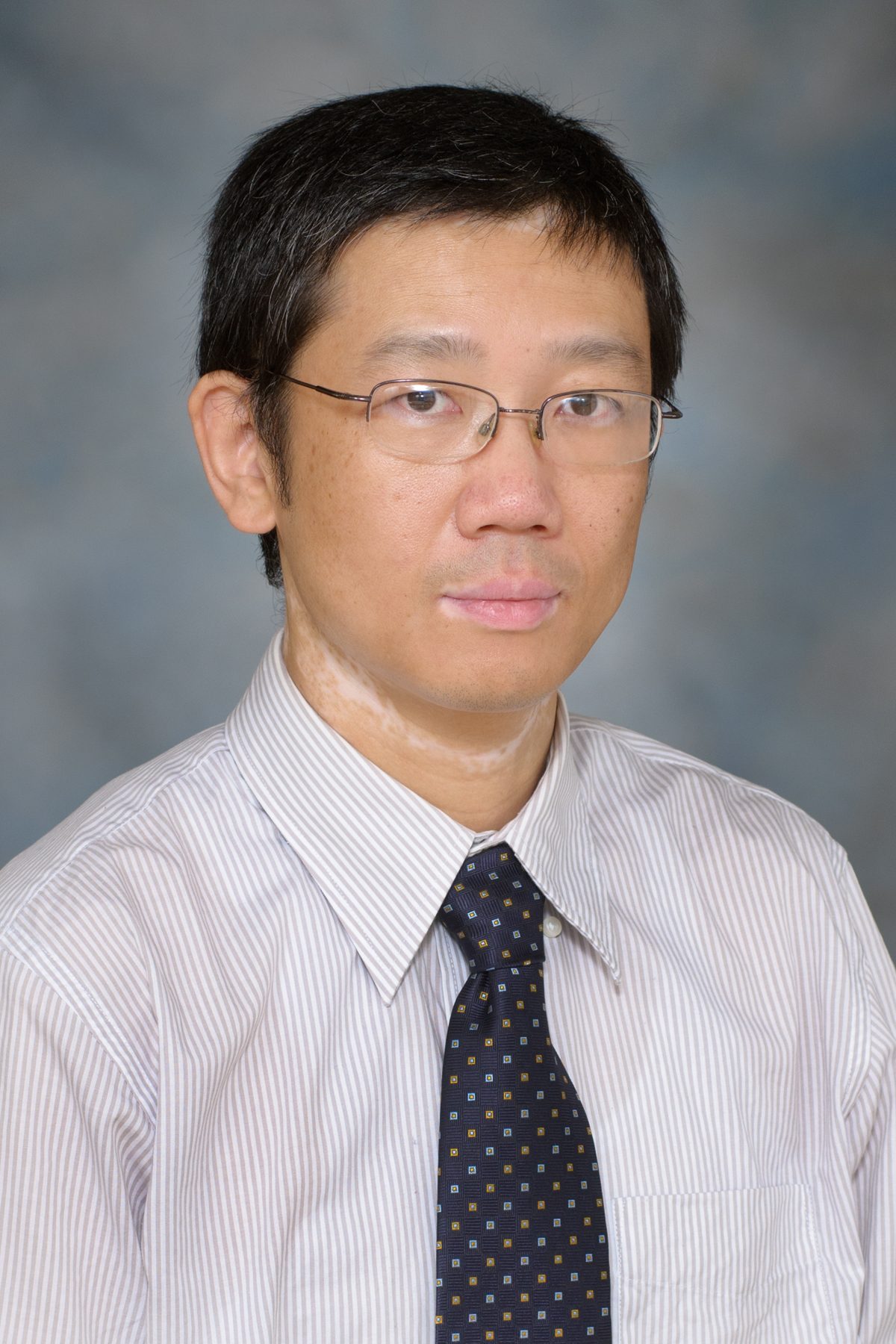 Donghang Cheng, Ph.D.
Department of Pediatrics, Division of Pediatrics
Primary Appointment
Assistant Professor, Department of Epigenetics and Molecular Carcinogenesis, Division of Science Park, The University of Texas MD Anderson Cancer Center, Smithville, TX
Studies indicate that arginine methylation is an important posttranslational modification that has been implicated in nuclear export, mRNA splicing, transcriptional control, and DNA repair. Recently, more evidence has linked this modification to carcinogenesis and metastasis. The focus of my research is to investigate the biological role of arginine methylation and develop specific protein arginine methyltransferase inhibitors as valuable tools for probing protein functions and therapeutic agents. Thus, my research is divided into three projects: 1) Functional analysis of PRMT6, 2) Characterizing the role of the transcriptional regulator PRMT6 in small cell lung cancer (SCLC), and medulloblastoma (MB), and 3) I am particularly excited to learn to perform pre-clinical studies and work towards clinical translation of my findings. My goal is to identify PRMT6 as a new target to develop its inhibitor for SCLC and MB treatment. Finally, I am putting efforts into developing imaging tools to monitor the fate of therapeutically administered immune cells. This project has allowed me to develop unique surgical methods for the implantation of tumor xenografts in the mouse lung and brain.
Degree-Granting Education
| | |
| --- | --- |
| 2001 | National Center for Drug Screening Shanghai Institute of Materia Medica, Shanghai, CHN, PHD, Pharmacology |
| 1997 | Shanghai Institute of Materia Medica Chinese Academy of Sciences, Shanghai, CHN, MS, Pharmacology |
| 1990 | Liaoning University, Shenyang, CHN, BS, Biology |
Postgraduate Training
| | |
| --- | --- |
| 2001-2004 | Research Fellowship, The University of Texas MD Anderson Cancer Center Science Park-Research Division, Smithville, TX |
| | |
| --- | --- |
| Title: | Arginine methyltransferase CARM1:Potential therapeutic target for prostate cancer |
| Funding Source: | NIH/NCI |
| Role: | Principal Investigator |
| | |
| --- | --- |
| Title: | Arginine methyltransferase CARM1 is a Potential therapeutic target for prostate cancer |
| Funding Source: | Sidney Kimmel Foundation |
| Role: | Principal Investigator |
| | |
| --- | --- |
| Title: | Study of ING2 Chromatin Remodeler in Pediatric Brain Tumor |
| Funding Source: | MD Anderson Cancer Center |
| Role: | Principal Investigator |
| | |
| --- | --- |
| Title: | Study of PRMT6 in Small Cell Lung Cancer |
| Funding Source: | NIH/NCI |
| Role: | Principal Investigator |
| | |
| --- | --- |
| Title: | Study of ING2 in Medulloblastoma |
| Funding Source: | MD Anderson Cancer Center |
| Role: | Principal Investigator |
| | |
| --- | --- |
| Title: | Study of ONC201 as an Immuno-sensitizer for DIPGs |
| Funding Source: | Chance For Hope Foundation |
| Role: | Co-Principal Investigator |
| | |
| --- | --- |
| Title: | Study of PRMT6 in Small Cell Lung Cancer |
| Funding Source: | DRP-Lung SPORE grant |
| Role: | Principal Investigator |
| | |
| --- | --- |
| Title: | HDO Imaging is a Quantitative Marker of Cerebral Glucose Oxidation |
| Funding Source: | NIH/NCI |
| Role: | Collaborator |
| | |
| --- | --- |
| Title: | High sensitivity 19F MRI for clinically translatable imaging of adoptive NK cell brain tumor therapy |
| Funding Source: | Cancer Prevention & Research Institute of Texas (CPRIT) |
| Role: | Co-Investigator |
| | |
| --- | --- |
| Title: | REST-SETDB1 in DIPG |
| Funding Source: | Cancer Prevention & Research Institute of Texas (CPRIT) |
| Role: | Co-Investigator |
| | |
| --- | --- |
| Title: | Alternative transcript synthesis in medulloblastoma |
| Funding Source: | NIH/NCI |
| Role: | Co-Investigator |
| | |
| --- | --- |
| Title: | Repurposing migraine medication for DIPG therapy |
| Funding Source: | Uncle Kory Foundation |
| Role: | Co-Investigator |
| | |
| --- | --- |
| Title: | Priming preclinical magnetic particle Imaging (MPI) for brain Tumor NK Cell tracking in Humans (PITCH) |
| Funding Source: | NIH/NCI |
| Role: | Collaborator |
| | |
| --- | --- |
| Title: | Pediatric Solid Tumors Comprehensive Data Resource Core |
| Funding Source: | Cancer Prevention & Research Institute of Texas (CPRIT) |
| Role: | Collaborator |