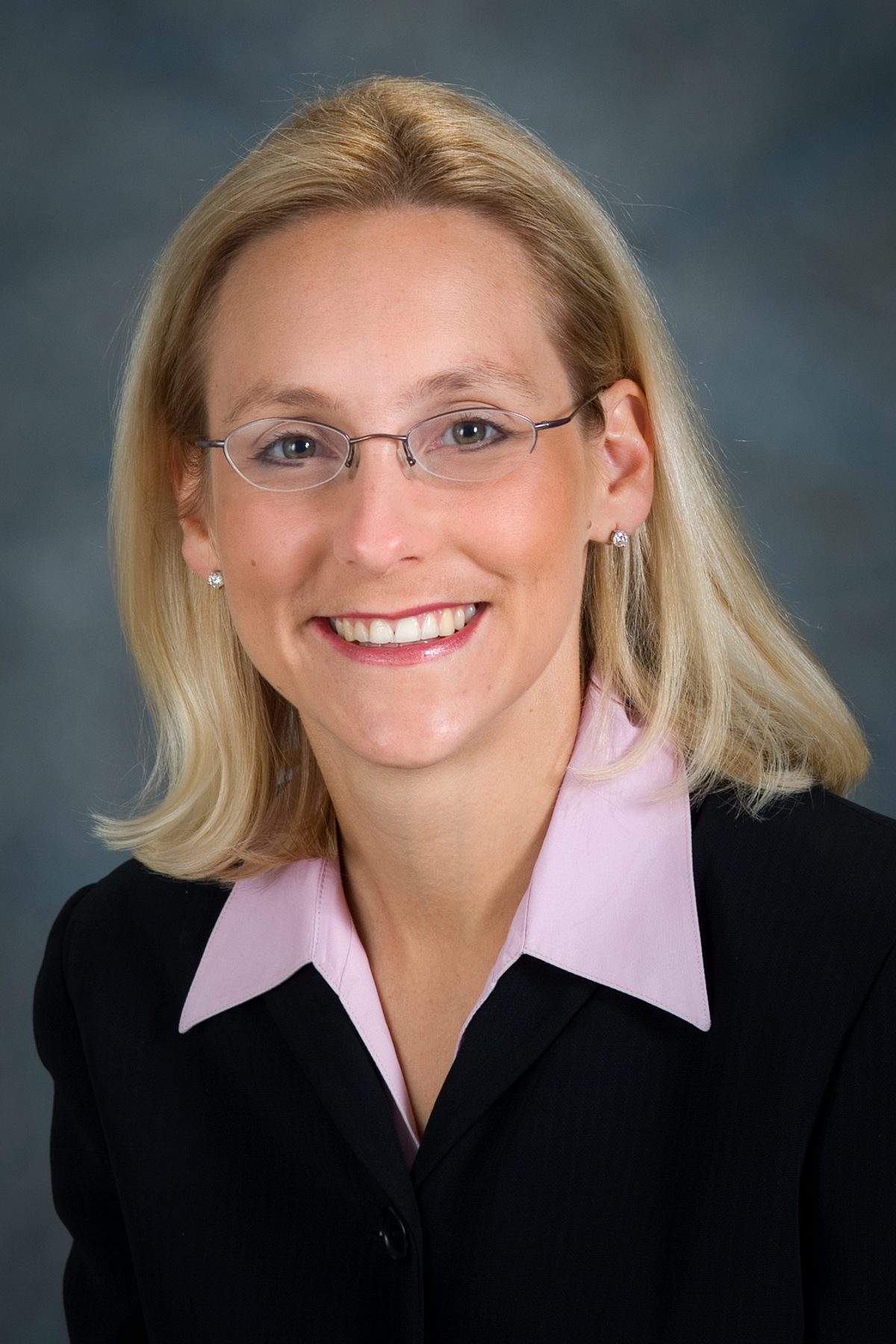 Elizabeth Riley Keeler, M. D.
Department of Gynecologic Oncology and Reproductive Medicine, Division of Surgery
About Dr. Keeler
Elizabeth R. Keeler, MD, is an Assistant Professor in the Department of Gynecologic Oncology at the University of Texas M. D. Anderson Cancer Center.
After receiving a bachelor's degree from Texas A&M University, Dr. Keeler received her medical degree from the University of Texas Medical School in Houston. Dr. Keeler has been a faculty member in the Department of Gynecologic Oncology since 2005, when she completed her residency in Obstetrics and Gynecology at Christus St. Joseph Hospital in Houston, Texas. Dr. Keeler consults on both in-patients and ambulatory patients at M.D. Anderson who have cancer and suffer from gynecologic problems. Her specialties include treatment of dysfunctional uterine bleeding, cervical dysplasia, menopausal symptom management and sexual dysfunction. In addition, she is a collaborator in many clinical trials for women who are at high risk for gynecologic malignancies. She has a special interest in minimally invasive surgery, particularly hysteroscopy and laparoscopy. She provides a personal and individualized approach to each patient which is the cornerstone of her practice.
Dr. Keeler is active in both the local community and at the national level. She is board certified in Obstetrics and Gynecology and is an active member of the American College of Obstetrics and Gynecology, American Society of Colposcopy and Cervical Pathology, and the Houston Obstetric and Gynecologic Society. Dr. Keeler is an invited lecturer around the nation on ovarian cancer screening, genetic risk factors for gynecologic cancers and gynecologic problems in patients with malignancies. She has authored several book chapters on ovarian cancer screening and gynecologic problems in patients with cancer.
Read More
Primary Appointment
Assistant Professor, Department of Department of Gynecologic Oncology and Reproductive Medicine, Division of Surgery, The University of Texas MD Anderson Cancer Center, Houston, TX
Degree-Granting Education
| | |
| --- | --- |
| 2001 | University of Texas Health Science Center, Houston, TX, USA, MD, Medicine |
| 1996 | Texas A&M University, College Station, TX, USA, BS, Nutritional Science |
Postgraduate Training
| | |
| --- | --- |
| 2010-2010 | Certification, CO2 Laser Certification Training, The University of Texas MD Anderson Cancer Center, Houston, TX |
| 2001-2005 | Clinical Residency, Obstetrics and Gynecology, Christus St. Joseph Hospital, Houston, TX |
| | |
| --- | --- |
| 2007 | American Board of Obstetrics and Gynecology |
Institutional Committee Activities
Gynecologic Expert, Stem Cell Transplant Survivorship Program, 2008 - 2012
Member, Faculty Senate, 2007 - 2010
Member, Faculty Senate Ethics Sub-Committee, 2007 - 2012
American College of Obstetrics and Gynecology
Abstract Reviewer for Annual Clinical Meeting, 2008 - Present
American College of Obstetrics and Gynecology
Fellow, 2007 - Present
Houston Gynecological & Obstetrical Society
Member, 2006 - Present
American College of Obstetrics and Gynecology
ACOG District Sponsored Participant, 2006 Congressional Leadership Conference, 2006 - Present
American Society for Colposcopy and Cervical Pathology
Member, 2006 - Present
American Medical Association
Member, 2005 - Present
Harris County Medical Society
Member, 2001 - Present
Texas Medical Association
Member, 2001 - Present
Peer-Reviewed Articles
Nebgen DR, Lu KH, Rimes S, Keeler E , Broaddus R, Munsell MF, Lynch PM

Combined colonoscopy and endometrial biopsy cancer screening results in women with Lynch syndrome. Gynecol Oncol 135 (1) :85-9, 2014. e-Pub 2014. PMID: 25149916

Holman L, Brandt A, Daniels M, Arun B, Keeler E , Gershenson D, Sun C, Lu K

Risk-reducing salpingo-oophorectomy and prophylactic mastectomy among BRCA mutation "previvors". Gynecol Oncol 127 (1 Suppl) :S17, 2012. PMID: 24989533

Huang M, Sun C, Boyd-Rogers S, Burzawa J, Milbourne A, Keeler E , Yzquierdo R, Lynch P, Peterson SK, Lu K

Prospective study of combined colon and endometrial cancer screening in women with lynch syndrome: a patient-centered approach. J Oncol Pract 7 (1) :43-7, 2011. PMID: 21532810

Rimes S, Brandt A, Gano J, Keeler E , Lu K

Counseling women at high risk of ovarian or endometrial cancer Oncology: Nurse Edition 25 (10) , 2011

Floyd JR, Keeler ER , Euscher ED, McCutcheon IE

Cyclic sciatica from extrapelvic endometriosis affecting the sciatic nerve. J Neurosurg Spine 14 (2) :281-9, 2011. e-Pub 2010. PMID: 21184633

Yates MS, Meyer LA, Deavers MT, Daniels MS, Keeler ER , Mok SC, Gershenson DM, Lu KH

Microscopic and early stage ovarian cancers in BRCA 1/2 mutation carriers: building a model for early BRCA-associated tumorigenesis Cancer Prev Res (Phila) 4 (3) :463-70, 2011. e-Pub 2011. PMID: 21278312

Keeler E , Morris R, Patolia D, Toy E

Evaluation and management of palpitations. Primary Care Update for OB/Gyns 9:199-205, 2002
Abstracts
Bradford A, Nebgen D, Keeler E , Milbourne A

A comprehensive program to meet the sexual health needs of women with cancer, 2014

Iglesias DA, Sun C, Langstraat C, Bakkum-Gamez J, El Nashar S, Keeler E , Gershenson D, Lu KH

Management and clinical outcomes of women with BRCA 1/2 mutations found to have occult cancers at the time of risk-reducing salpingo-oophorectomy Gynecologic Oncology 120 (1(1)) :137, 2011

Lacour RA, Westin SN, Meyer LA, Soliman PT, Keeler ER , Boyd-Rogers SG, Urbauer DL, Broaddus RR, Loose DS, Lu KH

Alterations in estrogen-associated proliferation markers in histologically-normal endometrium of obese women J of Clin Oncol 26 (15S) :684s, 2008

Keeler E , Hollier L

The birth complications associated with infants weighing over 5000 grams at birth., 2001
Book Chapters
Keeler ER , Lu KH, Ovarian Cancer Screening, In: Early Diagnosis and Treatment of Cancer, Elsevier: Philadelphia, PA, 87-108, 2010
Lu KH, Keeler ER , Ovarian Cancer Screening, In: Early Diagnosis of Ovarian Cancer, Elsevier: Philadelphia, Pennsylvania, 2008
Keeler E , Ramirez PT and Freedman RS, Gynecologic Problems in Patients with Breast Cancer, In: The M.D. Anderson Cancer Care Series: Breast Cancer, 2nd, Springer: New York, Berlin, Heidelberg, 435-460, 2008
| | |
| --- | --- |
| Title: | Cancer Center Support (Core) Grant, Project 13, Gynecological/Ovarian Program |
| Funding Source: | NIH/NCI |
| Role: | Co-Investigator |