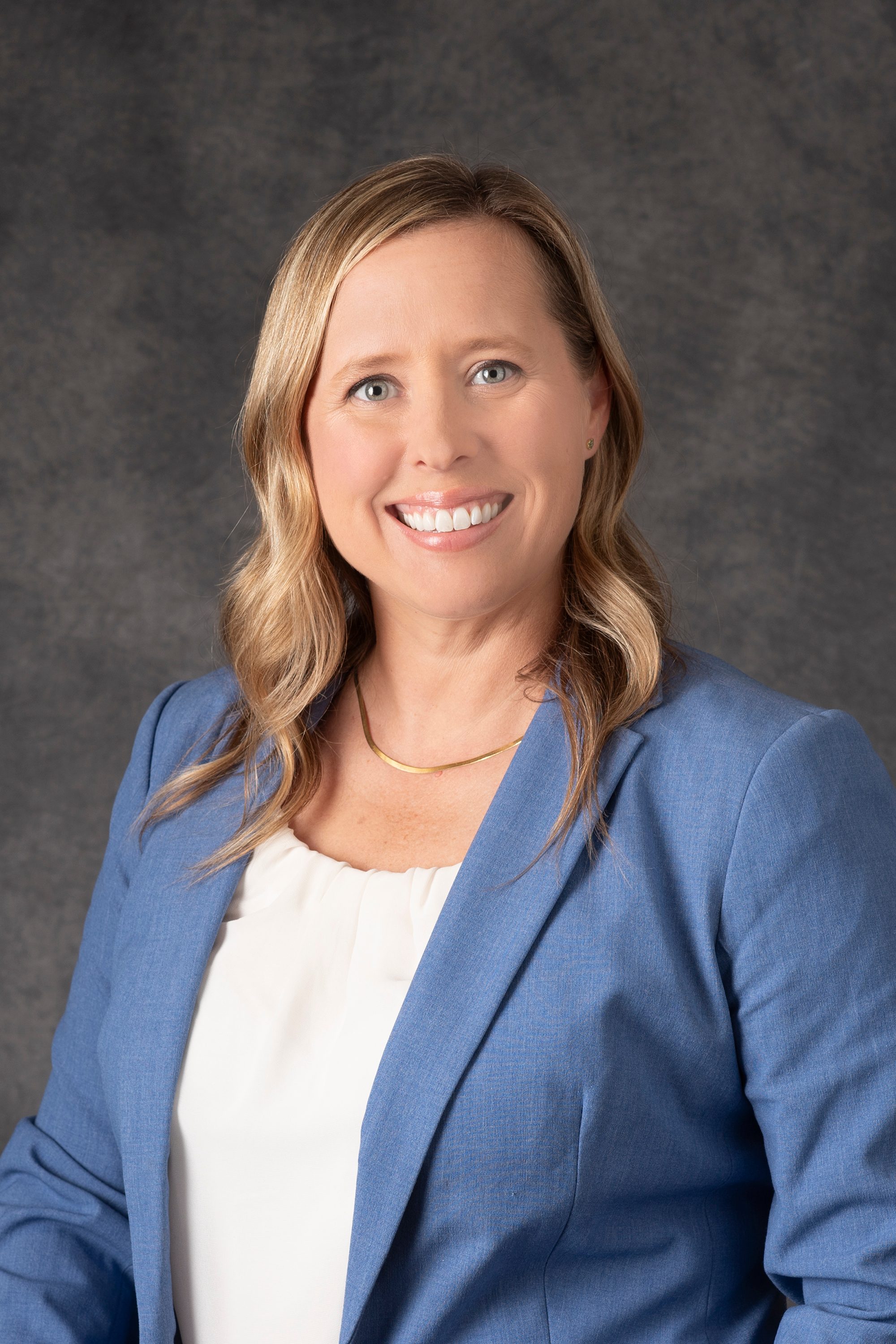 Elizabeth R. Magden, D.V.M, M.S., DACLAM
Department of Comparative Medicine, Division of VP, Research
About Dr. Magden
Dr. Magden's interest in nonhuman primate medicine started when she traveled to Borneo in 1997 to participate in a wildlife program directed by Dr. Birute Galdikas. She was inspired by this experience and following graduation from Grinnell College, she became a behavioral research assistant at the Primate Foundation of Arizona working with chimpanzees. Dr. Magden learned about the role animals serve to benefit biomedical research and the importance of caring and compassionate staff which led her to obtain her DVM in 2008, followed by a laboratory animal residency at Colorado State University from 2008-2011. She completed a MS degree in Microbiology and obtained training in veterinary acupuncture and laser therapy through the Medical Acupuncture for Veterinarians course in 2011. This advanced training has allowed her to provide a higher level of care, and publish literature that demonstrates how these complementary techniques alleviate pain and improve the welfare of nonhuman primates. Dr. Magden completed a nonhuman primate fellowship position at UT MD Anderson Cancer Center, Michale E. Keeling Center for Comparative Medicine and Research from 2011-2013 and became a board certified diplomate of the American College for Laboratory Animal Medicine (DACLAM) in 2013. She is currently the Attending Veterinarian and an Associate Professor in the Department of Comparative Medicine at MD Anderson Cancer Center, and the Project Director of the Chimpanzee Care Center (CCC). She also serves as the primary veterinarian for the SPF Baboon Research Resource (SPFBRR).
Read More
Degree-Granting Education
| | |
| --- | --- |
| 2011 | Colorado State University, Fort Collins, CO, USA, MS, Department of Microbiology, Immunology and Pathology |
| 2011 | Colorado Veterinary Medical Association, Fort Collins, CO, USA, cVMA, Medical Acupuncture for Veterinarians |
| 2008 | Colorado State University - College of Veterinary Medicine and Biological Sciences, Fort Collins, CO, USA, DVM, Veterinary Medicine |
| 2001 | Grinnell College, Grinnell, IA, USA, BA, Biology |
| | |
| --- | --- |
| 2013 | Diplomate, American College of Laboratory Animal Medicine |
Peer-Reviewed Articles
Magden ER, Nehete BP, Chitta S, Williams LE, Simmons JH, Abee CR, Nehete PN. Comparative analysis of cellular immune responses in conventional and SPF Olive Baboons Papio anubis.. Comp Med, 2019.
Nehete P, Magden ER, Nehete BP, Williams LE, Abee CR, Sastry JK. Age and sex associated differences in phenotypic and functional characteristics of peripheral blood lymphocytes in chimpanzees (Pan troglodytes). Comp Med 56(5):509-519, 2017. e-Pub 2017.
Magden ER, Sleeper MM, Buchl SJ, Jones RA, Thiele E, Wilkerson GK.. Use of an implantable loop recorder in a chimpanzee (Pan troglodytes) to monitor cardiac arrhythmias and assess effects of acupuncture and laser therapy. Comp Med 66(1):52-58, 2016.
Beck AP, Magden ER, Buchl SJ, Baze WB. Malignant sex skin neoplasia in two chimpanzees (Pan troglodytes). Comp Med 66(2):154-161, 2016.
Baze WB, Storts RW, Wilkerson GK, Buchl SJ, Magden ER, Chaffee B.

. Mural Dissections of Brain-Supplying Arteries in a Chimpanzee. Comp Med 65(6):532-536, 2015.

Nehete PN, Magden ER, Nehete B, Hanley P, Abee CR

. Obesity related alertaions in plasma cytokines and metabolic hormones in chimpanzees. Int J Inflam 2014, 2014.

Magden E, Miller C, MacMillan M, Bielefeldt-Ohmann H, Avery A, Quackenbush SL, Vandewoude S

. Acute virulent infection with feline immunodeficiency virus (FIV) results in lymphomagenesis via an indirect mechanism. Virology 436(2):284-94, 2013. e-Pub 2013. PMID: 23290868.

Magden ER, Haller R, Thiele E, Buchl SJ, Lambeth SP, Schapiro SJ. Acupuncture as adjunct therapy for osteoarthritis in chimpanzees (Pan troglodytes). JAALAS 52(4):475-480, 2013.
Book Chapters
Chaffee BK, Magden ER. Reproductive tract lesions in aged nonhuman primates. In: Handbook of Models of Human Aging. 2nd ed. Academic Press: London, UK, 2018.
Magden ER, Mansfield KM, Simmons JH, Abee CR. Nonhuman Primates. In: Laboratory Animal Medicine, 3rd ed, 2015.