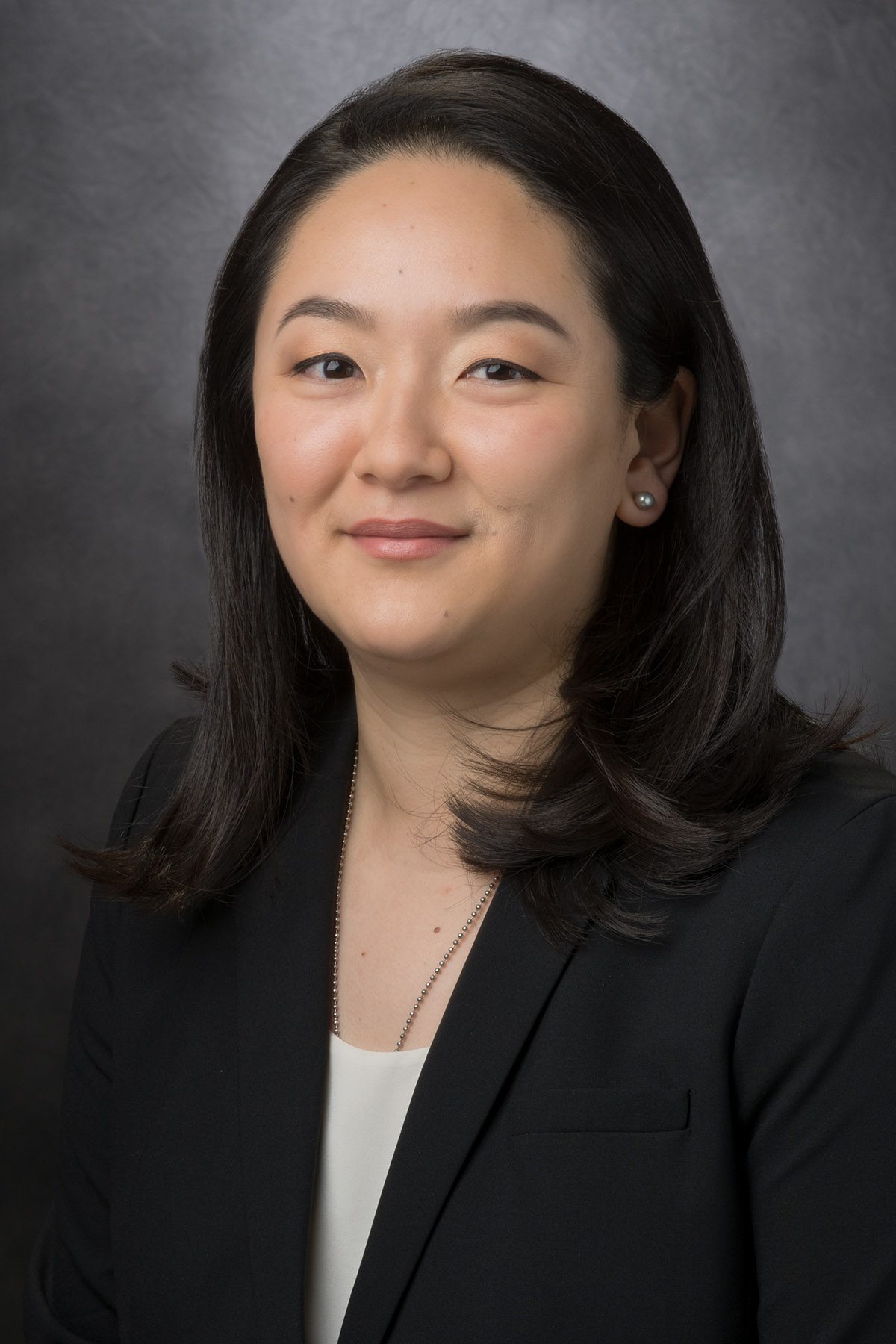 Emily Z. Keung, MD, AM
Department of Surgical Oncology, Division of Surgery
Primary Appointment
Assistant Professor, Department of Surgical Oncology, Division of Surgery, The University of Texas MD Anderson Cancer Center, Houston, TX
Degree-Granting Education
| | |
| --- | --- |
| 2008 | Harvard Medical School, Boston, MA, USA, MD, Medicine |
| 2003 | Harvard University, Cambridge, MA, USA, AB, Biochemical Sciences |
| 2003 | Harvard University, Cambridge, MA, USA, AM, Chemistry and Chemical Biology |
Postgraduate Training
| | |
| --- | --- |
| 2017-2018 | Research Fellowship, Department of Surgical Oncology, The University of Texas MD Anderson Cancer Center, Houston, TX |
| 2016-2019 | Clinical Fellowship, Complex General Surgical Oncology, The University of Texas MD Anderson Cancer Center, Houston, TX |
| 2012-2014 | Research Fellowship, Departments of Surgical Oncology and Genomic Medicine, The University of Texas MD Anderson Cancer Center, Houston, TX |
| 2011-2012 | Clinical Fellowship, Surgical Critical Care, Brigham and Women's Hospital, Boston, MA |
| 2008-2016 | Residency, General Surgery, Brigham and Women's Hospital, Boston, MA |
| | |
| --- | --- |
| 2018 | American Board of Medical Quality, Certificate in Medical Quality |
| 2017 | American Board of Surgery, General Surgery |
| 2017 | American Board of Surgery, Surgical Critical Care |
Consultantships
Faculty Consultant, MD Anderson Physicians Network, Houston, Texas, 2019 - Present
| | |
| --- | --- |
| 2019 | The Charles Balch Clinical Research Award, The University of Texas MD Anderson Cancer Center |
| 2018 | Society of Asian Academic Surgeons Resident/Fellow Development Award, Society of Asian Academic Surgeons |
| 2018 | Travel Award to the 21st Annual Meeting of the CSCO, Society of Surgical Oncology/Chinese Society of Clinical Oncology |
| 2018 | The Harter Prize for Excellence in Clinical Training Research, The University of Texas MD Anderson Cancer Center |
| 2018 | Thomas H. and Mayme P. Scott Fellowship in Cancer Research, The University of Texas MD Anderson Cancer Center |
| 2018 | AACR Scholar-in-Training Award in Memory of William Maness, American Association for Cancer Research |
| 2017 | The Connie and Jim Walter Endowed Fellowship Award in Sarcoma Research, The University of Texas MD Anderson Cancer Center |
| 2017 | Trainee Research Day Competition Finalist, The University of Texas MD Anderson Cancer Center |
| 2016 | Moore Award (PGY5 Resident Award), Brigham and Women's Hospital |
| 2015 | Excellence in Teaching Award, Brigham and Women's Hospital |
| 2015 | BWH Patient Doctor III Humanism in Teaching Award, Brigham and Women's Hospital |
| 2014 | John A. Mannick Research Day Award, Brigham and Women's Hospital |
| 2012 | Third Place Resident Prize Essay Competition, 93rd Annual Meeting of the New England Surgical Society, Rockport, Maine |
| 2011 | Rudolph Vollman Award (PGY3 Resident Award), Brigham and Women's Hospital/Faulkner Hospital |
| 2011 | Citation for Excellence in Teaching, Tufts University School of Medicine |
| 2003 | Phi Beta Kappa, Alpha Iota of Massachusetts, Harvard University |
South Texas Chapter of the American College of Surgeons, TX
Member, 2019 - Present
Connective Tissue Oncology Society
Member, 2019 - Present
Association for Academic Surgery
Member, 2018 - Present
Society of Asian Academic Surgeons
Member, Scholarships Committee, 2018 - Present
Society of Surgical Oncology
Member, 2013 - Present
Association of Women Surgeons
Member, 2012 - Present
Society of Critical Care Medicine
Member, 2012 - Present
American Society of Clinical Oncology
Member, 2012 - Present
American Association of Cancer Research
Member, 2012 - Present
American College of Surgeons
Member, 2008 - Present
Peer-Reviewed Articles
Tahir SA, Gao J, Miura Y, Blando J, Tidwell RSS, Zhao H, Subudhi SK, Tawbi H, Keung E, Wargo J, Allison JP, Sharma P

. Autoimmune antibodies correlate with immune checkpoint therapy-induced toxicities. Proc Natl Acad Sci U S A 116(44):22246-22251, 2019. e-Pub 2019. PMID: 31611368.

Chrisinger JSA, Al-Zaid T, Keung EZ, Leung C, Lin HY, Roland CL, Torres KE, Benjamin RS, Ingram DR, Khan S, Somaiah N, Amini B, Feig BW, Lazar AJ, Wang WL

. The degree of sclerosis is associated with prognosis in well-differentiated liposarcoma of the retroperitoneum. J Surg Oncol 120(3):382-388, 2019. e-Pub 2019. PMID: 31206726.

Keung EZ, Chiang YJ, Cormier JN, Torres KE, Hunt KK, Feig BW, Roland CL

. Treatment at low-volume hospitals is associated with reduced short-term and long-term outcomes for patients with retroperitoneal sarcoma. Cancer 124(23):4495-4503, 2018. e-Pub 2018. PMID: 30317543.

Keung EZ, Lazar AJ, Torres KE, Wang WL, Cormier JN, Ashleigh Guadagnolo B, Bishop AJ, Lin H, Hunt KK, Bird J, Lewis VO, Patel SR, Wargo JA, Somaiah N, Roland CL

. Phase II study of neoadjuvant checkpoint blockade in patients with surgically resectable undifferentiated pleomorphic sarcoma and dedifferentiated liposarcoma. BMC Cancer 18(1):913, 2018. e-Pub 2018. PMID: 30249211.

Keung EZ, Gershenwald JE

. The eighth edition American Joint Committee on Cancer (AJCC) melanoma staging system: implications for melanoma treatment and care. Expert Rev Anticancer Ther 18(8):775-784, 2018. PMID: 29923435.

Keung EZ, Ikoma N, Benjamin R, Wang WL, Lazar AJ, Feig BW

. The clinical behavior of well differentiated liposarcoma can be extremely variable: A retrospective cohort study at a major sarcoma center. J Surg Oncol 117(8):1799-1805, 2018. e-Pub 2018. PMID: 29723411.

Keung EZ, Chiang YJ, Voss RK, Cormier JN, Torres KE, Hunt KK, Feig BW, Roland CL

. Defining the incidence and clinical significance of lymph node metastasis in soft tissue sarcoma. Eur J Surg Oncol 44(1):170-177, 2018. e-Pub 2017. PMID: 29208319.

Keung EZ, Tsai JW, Ali AM, Cormier JN, Bishop AJ, Guadagnolo BA, Torres KE, Somaiah N, Hung KK, Wargo JA, Lazar AJ, Wang WL, Roland CL

. Analysis of the immune infiltrate in undifferentiated pleomorphic sarcoma of the extremity and trunk in response to radiotherapy: Rationale for combination neoadjuvant immune checkpoint inhibition and radiotherapy. Oncoimmunology 7(2), 2018. e-Pub 2017.

Fiziev P, Akdemir KC, Miller JP, Keung EZ, Samant NS, Sharma S, Natale CA, Terranova CJ, Maitituoheti M, Amin SB, Martinez-Ledesma E, Dhamdhere M, Axelrad JB, Shah A, Cheng CS, Mahadeshwar H, Seth S, Barton MC, Protopopov A, Tsai KY, Davies MA, Garcia BA, Amit I, Chin L, Ernst J, Rai K

. Systematic Epigenomic Analysis Reveals Chromatin States Associated with Melanoma Progression. Cell Rep 19(4):875-889, 2017. PMID: 28445736.

Keung EZ, Akdemir KC, Al Sannaa GA, Garnett J, Lev D, Torres KE, Lazar AJ, Rai K, Chin L

. Increased H3K9me3 drives dedifferentiated phenotype via KLF6 repression in liposarcoma. J Clin Invest 125(8):2965-78, 2015. e-Pub 2015. PMID: 26193637.

Keung EZ, Hornick JL, Bertagnolli MM, Baldini EH, Raut CP

. Predictors of outcomes in patients with primary retroperitoneal dedifferentiated liposarcoma undergoing surgery. J Am Coll Surg 218(2):206-17, 2014. e-Pub 2013. PMID: 24315890.

Keung EZ, Liu X, Nuzhad A, Adams C, Ashley SW, Askari R

. Immunocompromised status in patients with necrotizing soft-tissue infection. JAMA Surg 148(5):419-26, 2013. PMID: 23677405.

Iasonos A, Keung EZ, Zivanovic O, Mancari R, Peiretti M, Nucci M, George S, Colombo N, Carinelli S, Hensley ML, Raut CP

. External validation of a prognostic nomogram for overall survival in women with uterine leiomyosarcoma. Cancer 119(10):1816-22, 2013. e-Pub 2013. PMID: 23456762.

Keung EZ, Liu X, Nuzhad A, Rabinowits G, and Patel V

. Outcome of patients with hematologic malignancy undergoing percutaneous endoscopic gastrostomy placement: a single institution experience. Journal of the American College of Surgeons 215(6):777-786, 2012.

Schorge JO, Muto MG, Lee SJ, Huang LW, Welch WR, Bell DA, Keung EZ, Berkowitz RS, and Mok SC.

. BRCA1-related papillary serous carcinoma of the peritoneum has a unique molecular pathogenesis. Cancer Research 60:1361-1364, 2000.
Invited Articles
Keung EZ, Wargo JA. The Current Landscape of Immune Checkpoint Inhibition for Solid Malignancies. Surg Oncol Clin N Am 28(3):369-386, 2019. PMID: 31079794.
Keung EZ, Somaiah N. Overview of liposarcomas and their genomic landscape. Journal of Translational Genetics and Genomics 3(8), 2019.
Keung EZ, Ukponmwan EU, Cogdill AP, Wargo JA. The Rationale and Emerging Use of Neoadjuvant Immune Checkpoint Blockade for Solid Malignancies. Ann Surg Oncol 25(7):1814-1827, 2018. e-Pub 2018. PMID: 29500764.
Keung EZ, Balch CM, Gershenwald JE, Halpern AC. The revised AJCC 8th edition melanoma staging system. The Melanoma Letter, 2018.
Keung EZ, Raut CP. Management of Gastrointestinal Stromal Tumors. Surg Clin North Am 97(2):437-452, 2017. PMID: 28325196.
Keung EZ, Fairweather M, Raut CP. Surgical Management of Metastatic Disease. Surg Clin North Am 96(5):1175-92, 2016. PMID: 27542649.
Keung EZ, Fairweather M, Raut CP. The Role of Surgery in Metastatic Gastrointestinal Stromal Tumors. Curr Treat Options Oncol 17(2):8, 2016. PMID: 26820287.
Fairweather M, Keung EZ, Raut CP. Neoadjuvant therapy for soft tissue sarcoma. Oncology 30(1):99-106, 2016.
Editorials
Keung EZ, Roland CL. Window-of-Opportunity Trials: The Road Forward in Soft Tissue Sarcoma and Beyond. Ann Surg Oncol 26(5):1188-1189, 2019. PMID: 30680475.
Keung EZ, Roland CL. Accurate and Reproducible Diagnosis of Canine Soft Tissue Sarcoma Using Mass Spectrometry: A Step in the Right Direction. Cancer Cell 34(5):697-699, 2018. PMID: 30423292.
Keung EZ, Tawbi HA. Engineered T Cells in Synovial Sarcoma: Persistence Pays Off!. Cancer Discov 8(8):914-917, 2018. PMID: 30076141.
Keung EZ, Ashley SW. The appendix: A culprit for BRCA1-associated intraperitoneal cancer?. JAMA 148(3):291, 2013.
Book Chapters
Mahvi DA, Keung EZ, Raut CP. Multimodality therapy for metastatic gastrointestinal stomal tumor. In: Gastrointestinal Stromal Tumors. Springer: New York, 2016.
Keung EZ, Pollack RE, Hunt KK, Torres KE. Forequarter amputation. In: Master Techniques in Surgery: Breast Surgery. 2nd. Wolters Kluwer: Netherlands.
Keung EZ, Gershenwald JE. Clinicopathological features, staging, and current approaches to treatment in high-risk resectable melanoma. In: Cancer of the Skin. 3rd. Elsevier: Amsterdam.
Keung EZ, Kirkwood JM, Sondak V, Wargo JA, Amaria RN. Neoadjuvant therapy. In: Cutaneous Melanoma. 6th. Springer: New York.
Keung EZ, Gershenwald JE, Kirkwood JM, Scolyer RA, Sondak V, Thompson JF, Balch CM. Melanoma prognosis and staging. In: Cutaneous Melanoma. 6th. Cutaneous Melanoma: New York.
Keung EZ, Naylor MF. Practical Management of melanoma. In: Skin Cancer Management - A Practical Approach. 2nd. Springer: New York.
| | |
| --- | --- |
| Title: | Evaluating immune-based subtyping as predictor of response to neoadjuvant immune checkpoint blockade in patients with resectable soft tissue sarcoma |
| Funding Source: | The University of Texas MD Anderson Cancer Center Sarcoma SPORE Career Enhancement Program, QuadW Foundation |
| Role: | Principal Investigator |
| | |
| --- | --- |
| Title: | Identification and validation of epigenetic targets across the spectrum of liposarcoma variants |
| Funding Source: | The University of Texas MD Anderson Cancer Center |
| Role: | Principal Investigator |