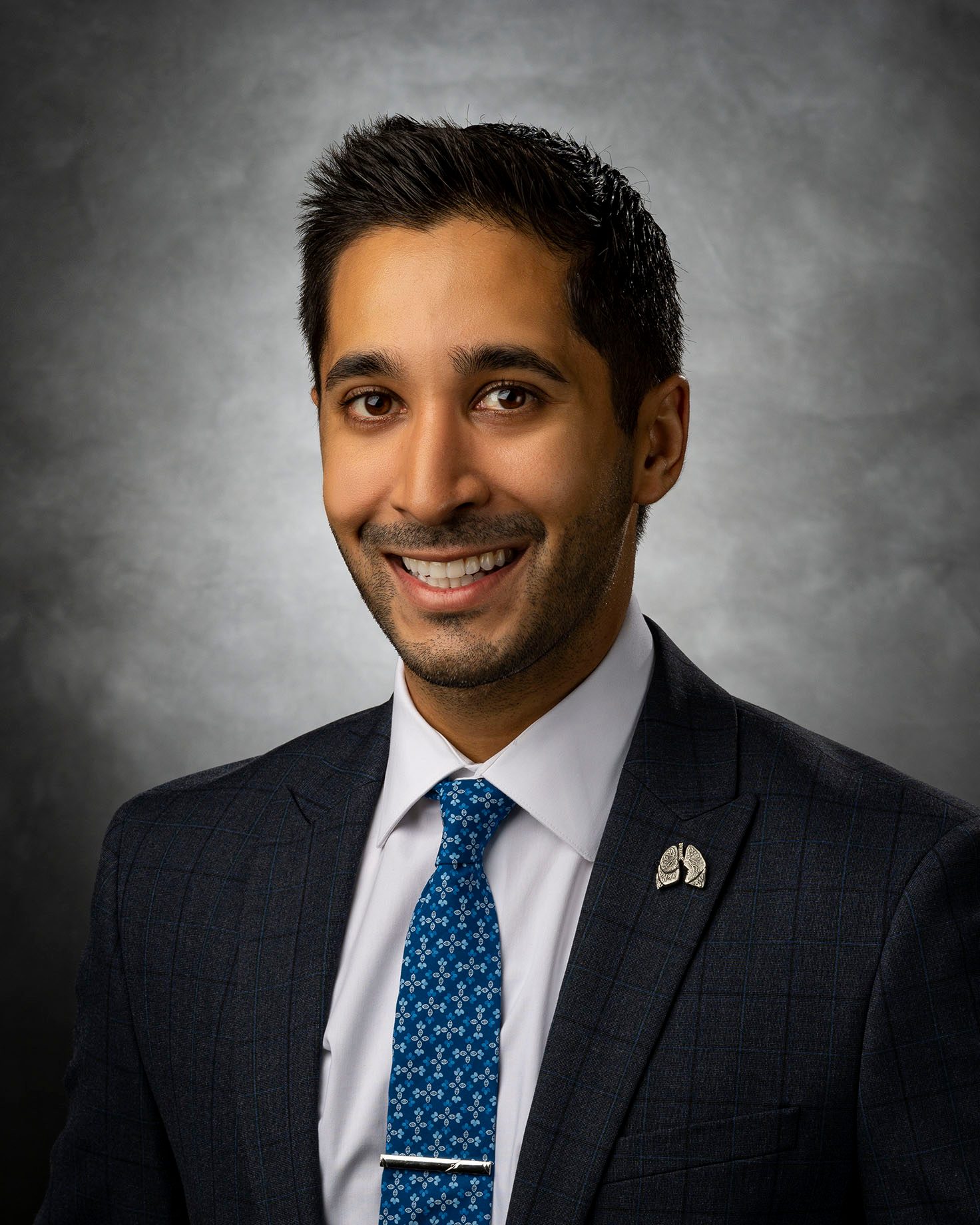 Eric K. Singhi, MD
Department of General Oncology, Division of Cancer Medicine
Primary Appointment
Assistant Professor, Department of General Oncology, Division of Cancer Medicine, The University of Texas MD Anderson Cancer Center, Houston, TX
Dual/Joint/Adjunct Appointment
Assistant Professor, Department of Thoracic/Head and Neck Medical Oncology, Division of Cancer Medicine, The University of Texas MD Anderson Cancer Center, Houston, TX
Degree-Granting Education
| | |
| --- | --- |
| 2016 | Medical University of South Carolina, Charleston, SC, USA, MD, Doctor of Medicine |
| 2012 | Duke University, Durham, NC, USA, BS, Bachelor of Science in Neuroscience |
Postgraduate Training
| | |
| --- | --- |
| 2019-2022 | Clinical Fellowship, Hematology/Medical Oncology, The University of Texas MD Anderson Cancer Center, Houston, TX |
| 2016-2019 | Clinical Residency, Internal Medicine, Vanderbilt University Medical Center, Nashville, TN |
| | |
| --- | --- |
| 2023 | American Board of Hematology |
| 2023 | American Board of Medical Oncology |
| 2019 | American Board of Internal Medicine |
Other Appointments/Responsibilities
Chief Hematology/Oncology Fellow Physician, The University of Texas MD Anderson Cancer Center, Houston, TX, 2021 - 2022
Chief Hematology/Oncology Fellow Physician, UT Resident Education, Houston, TX, 2020 - 2021
| | |
| --- | --- |
| 2022 | MD Anderson Awesome Job Award, MD Anderson Cancer Center |
| 2022 | 2022 Young Investigator Award, EGFR Resisters Research Summit |
| 2021 | Patient Education Ambassador, Global Resource for Advancing Cancer Education |
| 2016 | Gold Humanism Honor Society, Medical University of South Caroline |
| 2016 | Alpha Omega Alpha Honor Medical Society, Medical University of South Carolina |
| 2015 | Rich Merit Scholarship, Medical University of South Carolina |
| 2014 | Jean Wilson Endowed Merit Scholarship, Medical University of South Carolina |
| 2013 | Caroline B. Lown Merit Scholarship, Medical University of South Carolina |
| 2012 | Magna Cum Laude, Duke University |
| 2012 | Phi Beta Kappa, Duke University |
| 2012 | Graduation with Distinction, Duke University |
Peer-Reviewed Articles
Singhi EK, Feldman J, West HJ

. The Multidisciplinary Cancer Conference. JAMA Oncol. e-Pub 2022. PMID: 36547939.

Abu Rous F, Singhi EK, Sridhar A, Faisal MS, Desai A

. Lung Cancer Treatment Advances in 2022. Cancer Invest:1-20. e-Pub 2022. PMID: 36036470.

Altan M, Singhi EK, Worst M, Carter BW, Leung CH, Lee JJ, Presley CJ, Lewis J, Rinsurongkawong W, Rinsurongkawong V, Zhang J, Gibbons DL, Vaporciyan AA, Heymach JV, Mott FE

. Clinical Effectiveness and Safety of Anti-PD-(L)1 Therapy Among Older Adults With Advanced Non-Small Cell Lung Cancer. Clin Lung Cancer 23(3):236-243, 2022. e-Pub 2022. PMID: 35216923.

Hu Z, Singhi EK, Apostolidou E, Mai B, Juneja HS, Hu S

. Mass-forming neoplastic extramedullary hematopoiesis mimics myeloid sarcoma in a patient with chronic phase chronic myeloid leukemia. Int J Lab Hematol 43(3):e135-e137, 2021. e-Pub 2020. PMID: 33314782.

Singhi EK, Mott F, Worst M, Borg M, Johnson D, Lewis J, etal

. Clinical outcomes of immunotherapy continued beyond radiographic progression in older adults with advanced non-small cell lung cancer. Journal for Immunotherapy of Cancer, 2021.

Singhi EK, Dupuis MM, Ross JA, Rieber AG, Bhadkamkar NA

. Medical Hematology/Oncology Fellows' Perceptions of Online Medical Education During the COVID-19 Pandemic. J Cancer Educ 35(5):1034-1040, 2020. PMID: 32888144.

Singhi EK, Gay CM

. Narrative review of the emerging role of molecular biomarkers in guiding the definitive management of unresectable non-small cell lung cancer. Transl Lung Cancer Res 9(5):2051-2058, 2020. PMID: 33209625.

Feld E, Singhi EK, Phillips S, Huang LC, Shyr Y, Horn L

. Palliative Care Referrals for Advanced Non-small-cell Lung Cancer (NSCLC): Patient and Provider Attitudes and Practices. Clin Lung Cancer 20(3):e291-e298, 2019. e-Pub 2019. PMID: 30862422.

Singhi EK, Horn L, Sequist LV, Heymach J, Langer CJ

. Advanced Non-Small Cell Lung Cancer: Sequencing Agents in the EGFR-Mutated/ALK-Rearranged Populations. Am Soc Clin Oncol Educ Book 39:e187-e197, 2019. e-Pub 2019. PMID: 31099642.

Singhi EK, Li BC, Denny JC

. Simmering Below the Surface: Sweet's Syndrome with Multiple Myeloma. Am J Med 131(9):1058-1060, 2018. e-Pub 2018. PMID: 29729238.

Singhi EK, Horn L

. Background and rationale of the eXalt3 trial investigating X-396 in the treatment of ALK+ non-small-cell lung cancer. Future Oncol 14(18):1781-1787, 2018. e-Pub 2018. PMID: 29506392.

Singhi EK, Moore DC, Muslimani A

. Metastatic Soft Tissue Sarcomas: A Review Of Treatment and New Pharmacotherapies. P T 43(7):410-429, 2018. PMID: 30013298.

Patel K, Patel M, Gor A, Naidu S, Nathwani N, Kothadia R, Parekh S, Singhi EK

. Oncology practice transformation helps deliver patient-centered cancer care in a community oncology practice. The American Journal of Managed Care, 2018.

Pandey AK, Singhi EK, Arroyo JP, Ikizler TA, Gould ER, Brown J, etal

. Mechanisms of VEGF (Vascular Endothelial Growth Factor) Inhibitor-Associated Hypertension and Vascular Disease. Hypertension, 2017.

Singhi EK, Pommerenke AW, Mushtaq S, Cummings KM, etal

. Addressing tobacco use at NCI designated cancer centers: Online resources available for patients. Journal of Clinical Oncology, 2015.

Nikolova YS, Singhi EK, Drabant EM, Hariri AR

. Reward-related ventral striatum reactivity mediates gender-specific effects of a galanin remote enhancer haplotype on problem drinking. Genes Brain Behav 12(5):516-24, 2013. e-Pub 2013. PMID: 23489876.
Invited Articles
Mushtaq S, Singhi EK, Stuart R. Triple-triple hit lymphoma. Case Reports in Internal Medicine, 2015.
Other Articles
Singhi EK, West HJ

When Practice Evolves Faster Than the Data in Early-Stage Non-Small Cell Lung Cancer. ASCO Daily News, 2022.
Editorials
Singhi EK. Disseminated Intravascular Coagulation (DIC). Vanderbilt University Medical Center Commodore Compendium, 2019.