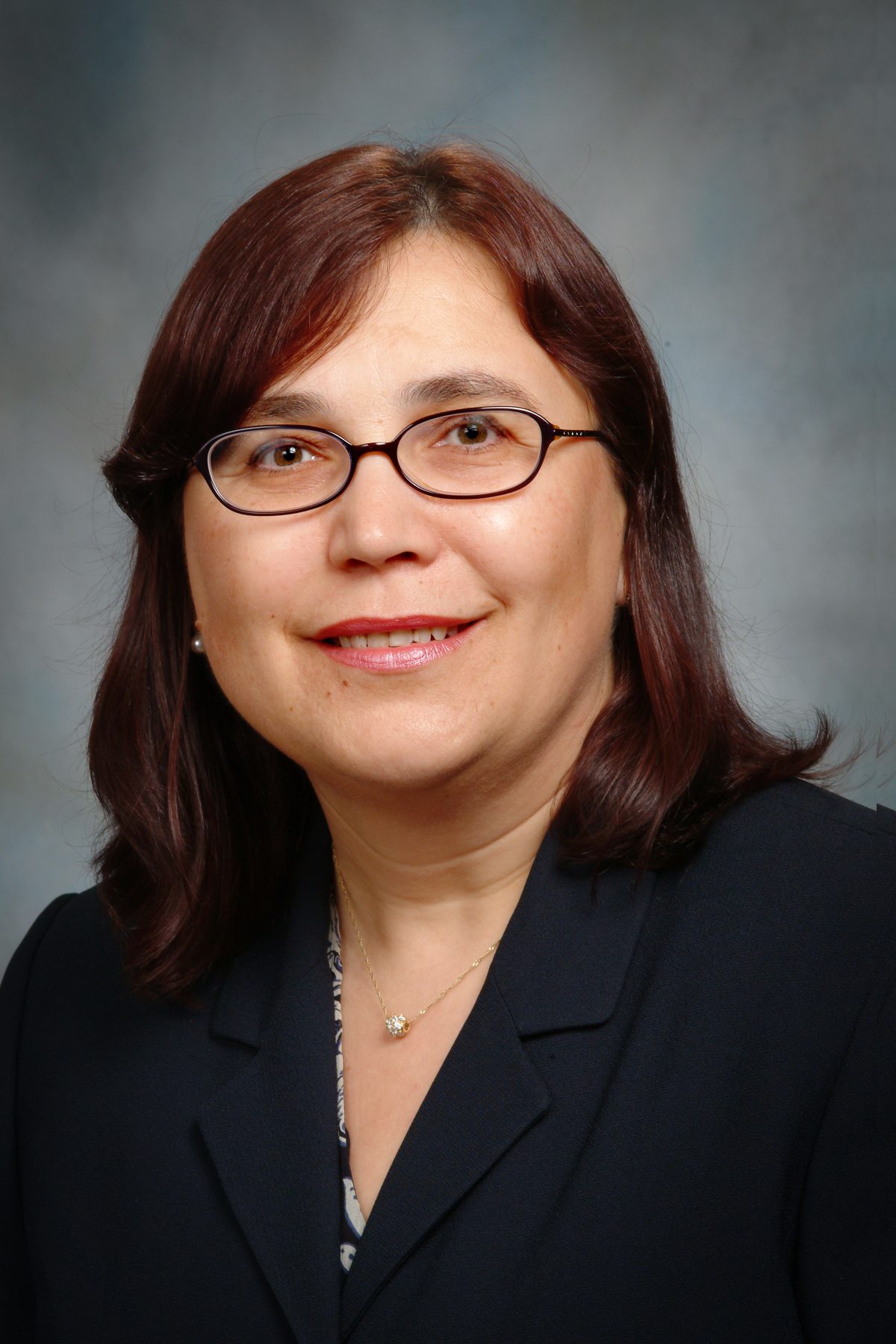 Erika Resetkova, M.D., PhD.
Department of Pathology, Division of Pathology-Lab Medicine Div
About Dr. Resetkova
Dr. Resetkova is a Professor in the Section of Breast Pathology of the Department of Pathology at the University MD Anderson Cancer Center in Houston, TX. She is board certified in Anatomic and Clinical Pathology with subspecialty certification in Cytopathology. Dr. Resetkova received her medical degree from the Comenius University in Bratislava, Slovakia where she also completed her PhD and residency training in internal medicine. Her postdoctoral work in the University of Toronto, Canada focused on studies of immunologic abnormalities in autoimmune thyroid disorders. She completed her pathology residency training in Anatomic and Clinical Pathology at the New York Weill Cornell Medical Center, New York, NY, and fellowships in Breast Pathology and Cytopathology at the U. T. MD Anderson Cancer Center in Houston. She provides comprehensive clinical services in breast pathology with extensive intraoperative breast evaluation and frozen sections, and outside referral and consultation services. She participates in clinical research and clinical trials and is attentive to implementation of digital pathology in the department. She has clinical and research interests in breast cancer and precancerous lesions with specific emphasis on triple negative tumors and inflammatory carcinoma as well as a broad range of preneoplastic lesions. She is nationally and internationally recognized for her academic work. Dr. Resetkova has authored close to 90 research articles and many book chapters. She is frequently an invited lecturer and teaches and mentors residents, fellows, and junior faculty members.
Read More
Primary Appointment
Professor, Department of Pathology/Laboratory Medicine, The University of Texas MD Anderson Cancer Center, Houston, TX
Degree-Granting Education
| | |
| --- | --- |
| 1989 | Institute of Experimental Endocrinology, Bratislava, SVK, PHD, Physiology and Pathophysiology |
| 1984 | Medical Faculty of Comenius University, Bratislava, SVK, MD, Medicine |
Postgraduate Training
| | |
| --- | --- |
| 2003-2004 | Fellowship in Cytopathology, Department of Pathology and Laboratory Medicine, The University of Texas MD Anderson Cancer Center, Houston, TX |
| 2002-2003 | Fellowship in Breast Pathology, Department of Pathology and Laboratory Medicine, The University of Texas MD Anderson Cancer Center, Houston, TX |
| 2001-2001 | Fellowship in Breast Pathology, Prof. Paul P. Rosen, Department of Pathology and Laboratory Medicine, New York Weill Cornell Medical Center, New York, NY |
| 1999-2002 | Residency in Anatomic and Clinical Pathology, Department of Pathology and Laboratory Medicine, New York Weill Cornell Medical Center, New York, NY |
| 1998-1999 | Residency in Anatomic and Clinical Pathology, Department of Pathology and Laboratory Medicine, Strong Memorial Hospital, University of Rochester, Rochester, NY |
| 1996-1997 | Postdoctoral Fellowship, Department of Immunology and Rheumatology, Strong Memorial Hospital, University of Rochester, Rochester, NY |
| 1990-1996 | Postdoctoral Fellowship, Endocrinology Research Institute, University of Toronto, Toronto |
| 1986-1990 | Residency in Internal Medicine, Institute of Postdoctoral Education, Bratislava |
| | |
| --- | --- |
| 2004 | The American Board of Pathology, Cytopathology Board, USA |
| 2002 | The American Board of Pathology, AP/CP Pathology Board, USA |
| 1990 | Internal Medicine, Slovakia |
| | |
| --- | --- |
| 2009 | Awarded participation in Early Career Women Faculty Professional Development Seminar, Ritz Carlton Hotel, July 11-14 |