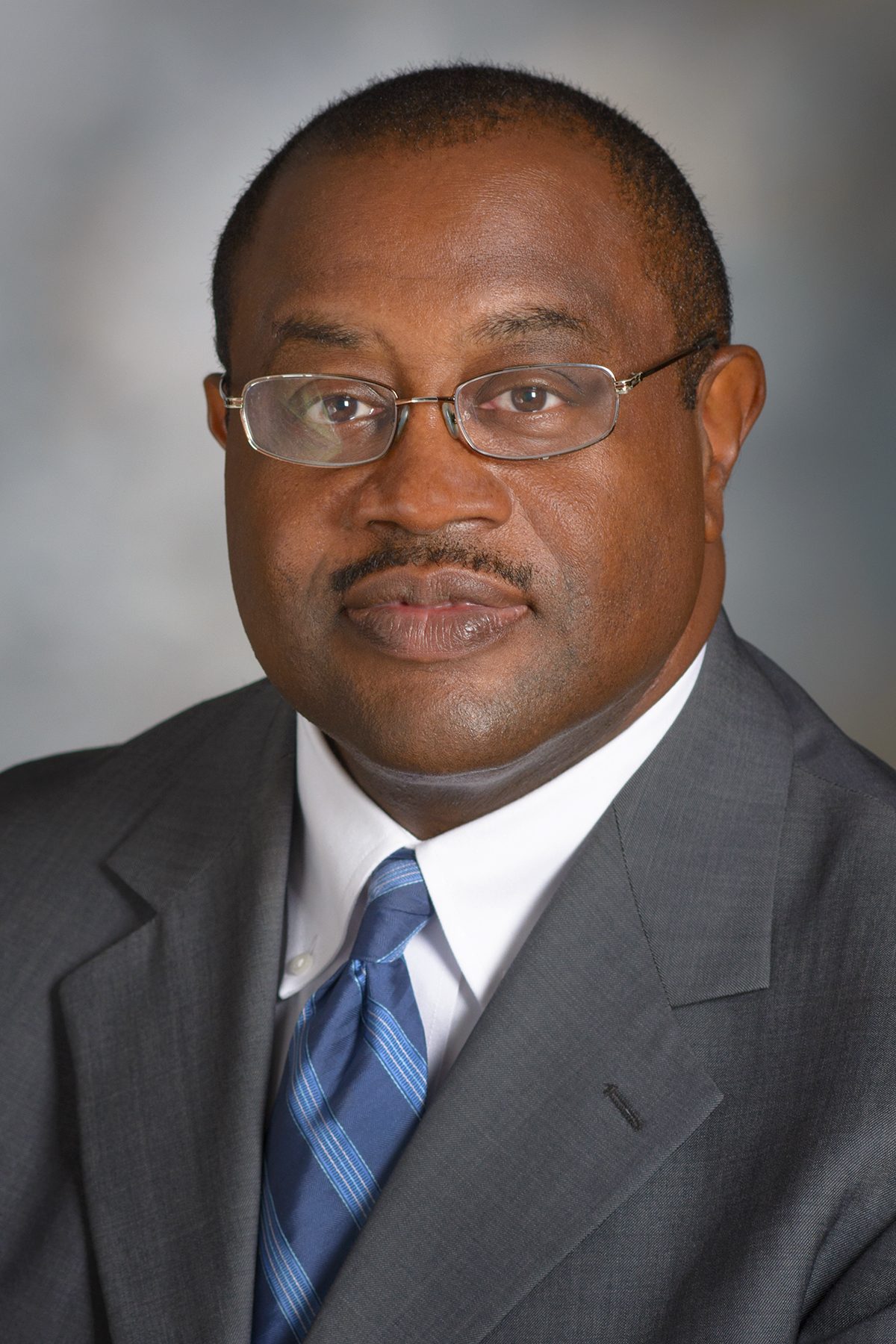 George H. Perkins, M.D.
Department of Radiation Oncology, Division of Radiation Oncology
About Dr. Perkins
Dr. Perkins is a Professor in the Department of Radiation Oncology at The University of Texas M D Anderson Cancer Center. He is also the Chief Medical Officer and Medical Director of Physician Referral Service and Physician Referral Service Administrative Services (the Faculty Practice Plan of UT MDACC). He is a clinician and researcher specializing in breast cancer as well as Health Related Quality of Life and Quality of Care. He also is comprehensively trained in Outcomes Analyses, Patient-reported outcomes (related to population-based healthcare and systems delivery), and healthcare costs. Dr. Perkins is a member of the Psychosocial Behavioral and Health Services Research Core and the Patient Reported Outcomes Core at M D Anderson. He is the developer of a prospective patient reported HRQOL instrument that has helped to identify opportunities for healthcare and patient care improvement in breast cancer that lead to interventions that improve the standards of care. One of these interventions is a NCI R01 grant phase III randomized trial. Dr. Perkins is committed to patient-centered cost-effective care and to improving the standards of care. His specific interests and expertise include: breast cancer during pregnancy, pregnancy associated breast cancer, male breast cancer, breast cancer in young women, breast cancer in African American women, inoperable and recurrent breast cancer, and special/atypical types or presentations of breast cancer. Internationally, Dr. Perkins is a member of the International Society for Quality of Life Research and the International Psycho-Oncology Society. Nationally, he serves on the Radiation Therapy Oncology Group committees for Health Services Research, Outcomes, Technology Assessment, Quality of Life, Government Relations, and Minority and Special Populations. Locally, he serves on the U T System Insurance Advisory Board and MD Anderson Physician Relations Advisory Board. He also serves on the Executive Committee of the Medical Staff and the Institutional Audit Committee. Lastly, and most important to his patients, Dr. Perkins is a Best Doctor Award Recipient since 2005, Top Doctor Award Recipient since 2007, Patient Choice Award Recipient since 2012, recipient of the Delclos Excellence in Teaching Award, M D Anderson Outstanding Educator Award, and has twice received the NIH National Research Service Award.
Read More
Primary Appointment
Professor, Department of Radiation Oncology, Division of Radiation Oncology, The University of Texas MD Anderson Cancer Center, Houston, TX
Degree-Granting Education
| | |
| --- | --- |
| 1993 | University of North Carolina School of Medicine, Chapel Hill, NC, USA, MD, Medicine |
| 1988 | University of North Carolina School of Public Health, Chapel Hill, NC, USA, BSPH, Public Health |
| 1987 | Wake Forest University, Winston - Salem, NC, USA, BS, Medical Sciences |
Postgraduate Training
| | |
| --- | --- |
| 1999-2000 | Fellowship in Outcomes Research, Fellowship in Breast Radiation Oncology, The University of Texas MD Anderson Cancer Center, Houston, TX |
| 1995-1999 | Residency, Radiation Oncology, The University of Texas MD Anderson Cancer Center, Houston, TX |
| 1994-1995 | Internship, Mayo Clinic and Graduate School of Medicine, Jacksonville, FL, Rochester, MN., Transitional Surgery and Medicine, Mayo Clinic and Graduate School of Medicine, Rochester, MN |
| 1993-1994 | Post-Doctoral Research Fellowship Award, Lineberger Comprehensive Cancer Center Fellowship in Cancer Cell Biology, The University of North Carolina at Chapel Hill, Chapel Hill, NC |
| | |
| --- | --- |
| 1999 | The American Board of Radiology |
Academic Appointments
Associate Professor, Department of Radiation Oncology, Division of Radiation Oncology, The University of Texas MD Anderson Cancer Center, Houston, TX, 2007 - 2014
| | |
| --- | --- |
| 2008 | Top Doctor, Castle Connolly Medical Ltd. |
| 2007 | America's Top Radiologists (Radiation Oncology), Consumer Research Council of America |
| 2007 | Outstanding Health Professionals Worldwide, International Centre, Cambridge, England |
| 2005 | Luis Delclos Excellence in Teaching Award, The University of Texas M. D. Anderson Cancer Center |
| 2005 | Best Doctors In America, Best Doctors, Incorporated |
| 1999 | National Research Service Award, The University of Texas M. D. Anderson Cancer Center |
| 1999 | Chairman, Quality of Education Committee (Chief Resident), The University of Texas M. D. Anderson Cancer Center |
| 1996 | Berlex Oncology Foundation Award |
| 1995 | American Medical Association/Glaxo Wellcome Residency Achievement Award, American Medical Association/Glaxo Wellcome |
| 1993 | Lineberger Comprehensive Cancer Center Award, Univ. of North Carolina, School of Medicine |
| 1993 | Christopher C. Fordham III Leadership Award, Univ. of North Carolina, School of Medicine |
| 1992 | Medical Foundation Board of Directors Merit Award, Univ. of North Carolina, School of Medicine |
| 1991 | Distinguished Medical Scholars Award, Univ. of North Carolina, School of Medicine |
| 1990 | Warwick Fellowship Award, Univ. of North Carolina School of Medicine, Great Britain National Public Health Service |
| 1989 | William B.D. MacNider Award, Univ. of North Carolina, School of Medicine |
| 1988 | Chancellor's Scholar Award, Univ. of North Carolina, School of Medicine |
| 1988 | Delta Omega Honor Society Award, Univ. of North Carolina, School of Public Health |
Peer-Reviewed Articles
Strom EA, Amos RA, Shaitelman SF, Kerr MD, Hoffman KE, Smith BD, Tereffe W, Stauder MC, Perkins GH, Amin MD, Wang X, Poenisch F, Ovalle V, Buchholz TA, Babiera G, Woodward WA

Proton partial breast irradiation in the supine position: Treatment description and reproducibility of a multibeam technique Pract Radiat Oncol 5 (4) :e283-90, 2015. PMID: 25804105

Thaker NG, Hoffman KE, Stauder MC, Shaitelman SF, Strom EA, Tereffe W, Smith BD, Perkins GH, Huo L, Munsell MF, Pusztai L, Buchholz TA, Woodward WA

The 21-gene recurrence score complements IBTR! Estimates in early-stage, hormone receptor-positive, HER2-normal, lymph node-negative breast cancer Springerplus 4:36, 2015. PMID: 25674496

MacDermed DM, Houtman KM, Thang SH, Allen PK, Caudle AS, Gainer SM, Hunt KK, Perkins GH, Shaitelman SF, Smith BD, Strom EA, Tereffe W, Woodward WA, Buchholz TA, Hoffman KE

Therapeutic radiation dose delivered to the low axilla during whole breast radiotherapy in the prone posistion: implications for targeting the undissected axilla Pract Radiat Oncol 4 (2) :116-122, 2014. PMID: 24890352

Takiar V, Akay CL, Stauder MC, Tereffe W, Alvarez RH, Hoffman KE, Perkins GH, Strom EA, Buchholz TA, Ueno NT, Babiera G, Woodward WA

Predictors of durable no evidence of disease status in de novo metastatic inflammatory breast cancer patients treated with neoadjuvant chemotherapy and post-mastectomy radiation Springerplus 3:166, 2014. PMID: 24711988

Hoffman KE, Niu J, Shen Y, Jiang J, Davis JW, Kim J, Kuban DA, Perkins GH, Shah JB, Smith GL, Volk RJ, Buchholz TA, Giordano SH, Smith BD

Physician variation in management of low-risk prostate cancer: a population-based cohort study. JAMA Intern Med 174 (9) :1450-9, 2014. e-Pub 2014. PMID: 25023650

Shaitelman SF, Buchholz TA, Hunt KK, Hortobagyi GN, Schlembach P, Arzu I, Bloom E, Chronowski G, Dvorak T, Grade E, Hoffman KE, Perkins GH, Reed V, Shah S, Stauder MC, Strom EA, Tereffe W, Woodward WA, Ensor J, Smith BD

Hypofractionated whole breast irradiation results in less acute toxicity and improved quality of life at six months compated to conventionally fractionated whole breast irradiation: results of a randomized Trial Int J Radiat Oncol Biol Phys 90 (5) :1264, 2014. PMID: 25539386

Litton JK, Warneke CL, Hahn KM, Palla SL, Kuerer HM, Perkins GH, Mittendorf EA, Barnett C, Gonzalez-Angulo AM, Hortobágyi GN, Theriault RL

Case control study of women treated with chemotherapy for breast cancer during pregnancy as compared with nonpregnant patients with breast cancer Oncologist 18 (4) :369-76, 2013. PMID: 23576478

Wang X, Zhang X, Li X, Amos RA, Shaitelman SF, Hoffman K, Howell R, Salehpour M, Zhang SX, Sun TL, Smith B, Tereffe W, Perkins GH, Buchholz TA, Strom EA, Woodward WA

Accelerated partial-breast irradiation using intensity-modulated proton radiotherapy: do uncertainties outweigh potential benefits? Br J Radiol 86 (1029) :20130176, 2013. PMID: 23728947

Kim MM, Kudchadker RJ, Kanke JE, Zhang S, Perkins GH

Bolus electron conformal therapy for the treatment of recurrent inflammatory breast cancer: a case report Med Dosim 37 (2) :208-13, 2012. PMID: 21978532

Downs-Kelly E, Bell D, Perkins GH, Sneige N, Middleton LP

Clinical Implications of Margin INvolvement by Pleomorphic Lobular Carcinoma In Situ Arch Pathol Lab Med 135 (6) :737-743, 2011. PMID: 21631266

Albert JM, Buzdar AU, Guzman R, Allen PK, Strom EA, Perkins GH, Woodward WA, Hoffman KE, Tereffe W, Hunt KK, Buchholz TA, Oh JL

Prospective randomized trial of 5-fluorouracil, doxorubicin, and cyclophosphamide (FAC) versus paclitaxel and FAC (TFAC) in patients with operable breast cancer: impact of taxane chemotherapy on locoregional control Breast Cancer Res Treat 128 (2) :421-7, 2011. PMID: 21553292

Yang J, Woodward WA, Reed VK, Strom EA, Perkins GH, Tereffe W, Buchholz TA, Zhang L, Balter P, Court LE, Li XA, Dong L

Statistical modeling approach to quantitative analysis of interobserver variability in breast contouring Int J Radiat Oncol Biol Phys 89 (1) :214-221. PMID: 24613812

Pinnix C, Perkins GH, Strom EA, Tereffe W, Woodward W, Oh JL, Arriaga L, Munsell MF, Kelly P, Hoffman KE, Smith BD, Buchholz TA, Yu TK

Topical hyaluronic acid vs. standard of care for the prevention of radiation dermatitis after adjuvant radiotherapy for breast cancer: single-blind randomized phase III clinical trial Int J Radiat Oncol Biol Phys 83 (4) :1089-94. PMID: 22172912

Nagar H, Mittendorf EA, Strom EA, Perkins GH, Oh JL, Tereffe W, Woodward WA, Gonzalez-Angulo AM, Hunt KK, Buchholz TA, Yu TK

Local-Regional Recurrence With and Without Radiation Therapy after Neoadjuvant Chemotherapy and Mastectomy for Clinically Staged T3n0 Breast Cancer. Int J Radiat Oncol Biol Phys 81 (3) :782-7. PMID: 21885207

Reddy JP, Levy L, Oh JL, Strom EA, Perkins GH, Buchholz TA, Woodward WA

Long-Term Outcomes in Patients with Isolated Supraclavicular Nodal Recurrence After Mastectomy and Doxorubicin-Based Chemotherapy for Breast Cancer. Int J Radiat Oncol Biol Phys 80 (5) :1453-1457. PMID: 21168284

Wang X, Amos RA, Zhang X, Taddei PJ, Woodward WA, Hoffman KE, Yu TK, Tereffe W, Oh J, Perkins GH, Salehpour M, Zhang SX, Sun TL, Gillin M, Buchholz TA, Strom EA

External-Beam Accelerated Partial Breast Irradiation Using Multiple Proton Beam Configurations. Int J Radiat Oncol Biol Phys 80 (5) :1464-1472. PMID: 20708848