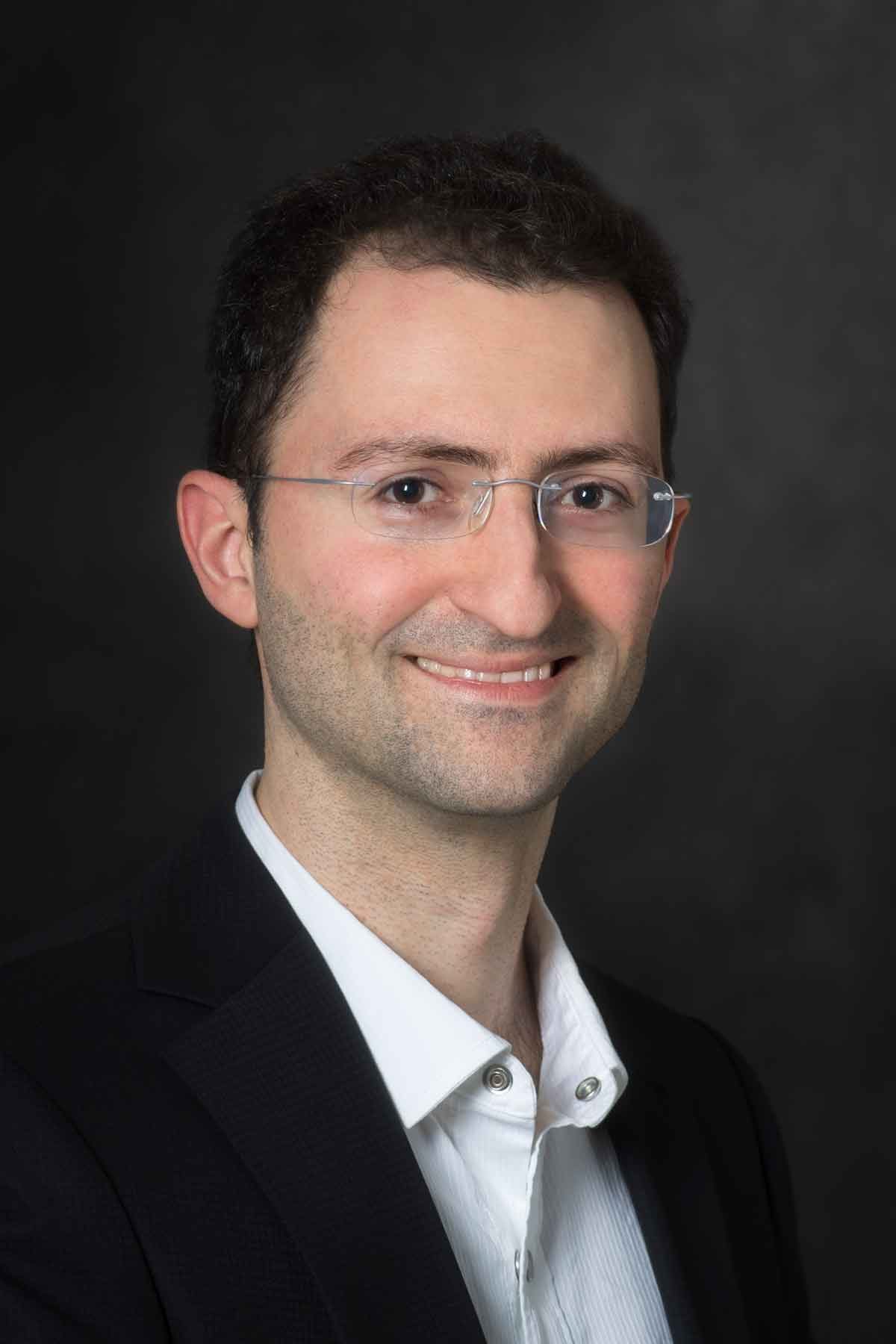 Georgios Karras, Ph.D.
Department of Genetics, Division of VP, Research
About Dr. Georgios Karras
Dr. Georgios Karras is an Assistant Professor in the Department of Genetics at MD Anderson Cancer Center. He seeks to understand principles of protein folding underlying healthy aging and to develop tools for harnessing these principles for disease prevention and therapy. Dr. Karras received his B.S. in Molecular Biology and Genetics at the University of Thrace in Alexandroupoli, Greece and at the EMBL in Heidelberg, Germany, where he identified the first modular "reader" of poly(ADP-ribose). He received his PhD from the LMU of Munich and the Max Planck Institute of Biochemistry, for work he conducted on mechanisms of ubiquitin-dependent DNA damage tolerance with Dr. Stefan Jentsch, a pioneer in the ubiquitin field. He pursued post-doctoral training at the Whitehead Institute with Dr. Susan Lindquist, a pioneer in the field of protein folding. His work revealed a role for the protein-folding chaperone HSP90 in shaping the manifestations of human mutations and linking them to clinically relevant stressors in the environment. Research in his lab employs multidisciplinary systems approaches rooted in quantitative genetics, biochemistry, and systems biology to understand how protein folding shapes relationships between genotype, phenotype and the environment in aging and cancer. Dr. Karras has received a number of distinctions, including the Otto Hahn Medal of the Max Planck Society, the UT Rising STARs Award, a CPRIT Recruitment Award, a K22 Career Development Award from the NCI, and a Kleberg Innovator Award.

View a complete list of Dr. Karras's publications.

Visit the Karras Lab website

Follow the Karras Lab on Twitter.
Read More
Primary Appointment
Assistant Professor, Department of Genetics, Division of Basic Science Research, The University of Texas M.D. Anderson Cancer Center, Houston, TX
Mechanisms of Cancer Evolution; Protein Homeostasis; Genome Maintenance; Fanconi Anemia; Gene-Environment Interactions; Variants of Unknown Significance; Aging; High-Throughput Screens; Precision Medicine
Degree-Granting Education
| | |
| --- | --- |
| 2010 | Ludwig Maximilian University of Munich/ Max-Planck Institute of Biochemistry, Martinsried, DEU, PHD, Genetics/Cell Biology |
| 2004 | Democritus University of Thrace, Alexandroupolis, GRC, BS, Molecular Biology/Genetics |
Postgraduate Training
| | |
| --- | --- |
| 2011-2018 | Postdoctoral Fellow, Systems Biology, Protein-Folding, Human Diseases, Whitehead Institute for Biomedical Research, Cambridge, MA |
| 2004-2004 | Diploma, Protein Biophysics and Structural Biology, European Molecular Biology Laboratory - EMBL - Heidelberg, Heidelberg |
Other Appointments/Responsibilities
Member "at large" of Board of Directors, Texas Genetics Society, Houston, TX, 2020 - 2023
Institutional Committee Activities
Basic Sciences Representative for Junior Faculty, Academic Leadership Team, 2020 - Present
Member-at-large, Genetics and Epigenetics Steering Committee, 2020 - 2024
Member, Junior Faculty Committee, 2019 - Present
Regular Faculty, The University of Texas MD Anderson Cancer Center UTHealth Graduate School of Biomedical Sciences, 2018 - Present
| | |
| --- | --- |
| 2021 | Kleberg Innovator Award, The Robert J. Kleberg, Jr. and Helen C. Kleberg Foundation |
| 2020 | K22 Career Development Award, NCI/NIH |
| 2020 | CCSG New Faculty Award, MDACC |
| 2018 | CPRIT Scholar in Cancer Research Award, CPRIT |
| 2017 | Boehringer Ingelheim Stiftung Travel Grant, Boehringer Ingelheim |
| 2016 | Postdoctoral Education Award, Whitehead Institute for Biomedical Research |
| 2013 | Postdoctoral Education Award, Whitehead Institute for Biomedical Research |
| 2011 | Otto-Hahn Medal of the Max Planck Society, Max Planck Society |
| 2011 | Director's Fellowship Allowance, Whitehead Institute for Biomedical Research |
| 2010 | PhD honors summa cum laude, Ludwig Maximilian University of Munich, Germany |
| 2010 | Junior Research Award, Max Planck Institute of Biochemistry |
| 2004 | B.S. honors summa cum laude, Democritus University of Thrace, Alexandroupolis, Greece |
| 2004 | EMBL Diploma Student Traineeship, EMBL |
| 2003 | Distinguished Student Award, FORTH-IMBB |
| 2003 | Academic Excellence Scholarship, Democritus University of Thrace-IKY |
| 2001 | Academic Excellence Scholarship, Democritus University of Thrace-IKY |
| 2001 | Academic Primacy Award Year 2001, Democritus University of Thrace-IKY |
| | |
| --- | --- |
| Title: | Recruitment of First-Time, Tenure-Track Faculty |
| Funding Source: | Cancer Prevention & Research Institute of Texas (CPRIT) |
| Role: | Principal Investigator |
| | |
| --- | --- |
| Title: | UT System Rising STARs Award |
| Funding Source: | UT-STARs Award, UTMDACC |
| Role: | Principal Investigator |
| | |
| --- | --- |
| Title: | How HSP90 shapes genotype-phenotype relationships to alter treatment outcome in cancer |
| Funding Source: | NIH/NCI |
| Role: | Principal Investigator |
| | |
| --- | --- |
| Title: | New Faculty Award, Cancer Center Support Grant (CCSG) |
| Funding Source: | NIH/NCI |
| Role: | Principal Investigator-MDACC |
| | |
| --- | --- |
| Title: | Anti-Aging (Hsp90) |
| Funding Source: | Joe & Dorothy Dorsett Brown Foundation |
| Role: | Principal Investigator |
| | |
| --- | --- |
| Title: | Kleberg Innovator Award: HSP90 Regulators Driving Resilience to Age-Related Disease |
| Funding Source: | Kleberg Foundation |
| Role: | Principal Investigator |
| | |
| --- | --- |
| Title: | Investigating the Role of HSP90 in Shaping the Consequences of BRCA1 Mutations |
| Funding Source: | NIH/NCI |
| Role: | Mentor |