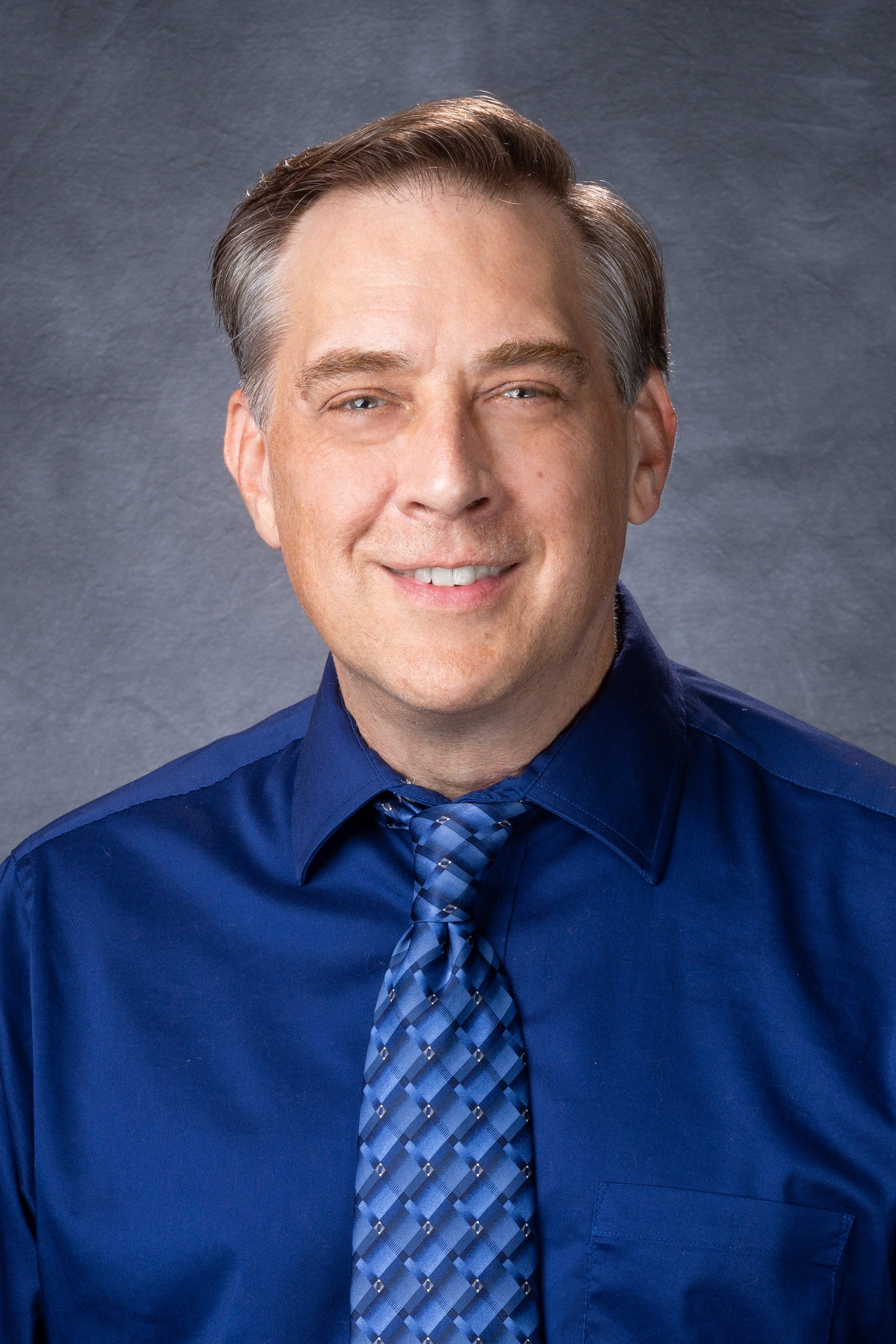 Gregory A. Lizee, Ph.D.
Department of Melanoma Medical Oncology, Division of Cancer Medicine
Primary Appointment
Professor, Department of Melanoma Medical Oncology - Research, Division of Cancer Medicine, The University of Texas MD Anderson Cancer Center, Houston, TX
Dual/Joint/Adjunct Appointment
Professor, Department of Immunology, Division of Cancer Medicine, The University of Texas MD Anderson Cancer Center, Houston, TX
Tumor immunology; cytotoxic T lymphocytes; dendritic cells; antigen presentation; immunosuppression in cancer.
Using the tumor immunopeptidome to guide the design of personalized cancer vaccines. Although T-cell checkpoint blockade has shown great promise for inducing long-term tumor regressions in cancer patients, the majority still succumb to their disease following an initial response to treatment. A very serious current limitation to most immunotherapeutic interventions is a lack of specificity in immune system activation: IL-2 and the checkpoint blockade approaches activate T lymphocytes non-specifically, often inducing serious autoimmune side effects.
One of the major barriers in immunotherapy today is a lack of knowledge about the vast majority of antigenic targets that are presented by MHC class I (MHC-I) molecules on individual patient tumors. Having knowledge of these MHC-I ligands will provide unprecedented opportunities to target these tumor targets clinically, resulting in increased effectiveness and less treatment side effects. To this end, our group has spent the past year focused on identifying MHC-I ligands directly from the surface of patient tumor cell lines and biopsies using a combined approach encompassing MS-based proteomics, genomics, and bioinformatics. In collaboration with Dr. David Hawke of the Proteomics Facility, we have now optimized the peptide elution and mass spectrophotometry techniques, allowing us to successfully identify thousands of potentially antigenic peptides from melanomas, sarcomas, colon, breast, and pancreatic patient tumors. It is hoped that this project will lead to the development of personalized cancer vaccines not restricted by tumor type, patient HLA haplotype, or limited by a lack of known target tumor antigens.
Improving antitumor immunity through modulation of MHC class I antigen presentation. MHC class I–mediated antigen presentation is the central focus of the immune response during naïve cytotoxic T lymphocyte (CTL) priming and cytotoxic effector recognition of target cells. We have studied both of these systems to elucidate the biological role of the MHC-I cytoplasmic domain, which contains two relatively uncharacterized, highly conserved phosphorylation sites and a putative ubiquitination site. My laboratory is particularly interested in how these post-translational modifications can influence CD8+ T-cell mediated antitumor immune responses. Through site-directed mutagenesis, we have shown that there are two opposing motifs within the MHC-I cytoplasmic domain, and that alteration of these motifs can dramatically alter antitumor CTL priming efficiency by dendritic cells (DCs). These findings could have important implications for human cancer vaccines, particularly if we identify druggable targets to enable modulation of MHC-I antigen presentation in DCs to improve CTL priming. In addition, our group has started to delineate a connection between the MAPK signaling pathway and MHC-I trafficking and antigen presentation in melanoma cells. In particular, we have shown that drug inhibition of oncogenic BRAF(V600E) leads to a rapid redistribution of MHC-I molecules to the plasma membrane, a property that appears to be dependent on one of the two conserved cytoplasmic phosphorylation sites. We are currently using the peptide elution / mass spec analysis to assess how such drug treatments may affect the immunopeptidome of tumor cells. It is hoped that these findings will have an impact clinically, by helping to guide the design of rational treatment regimens that combine targeted agents with immune-based therapies.
Exploring the link between oncogene activation and immune suppression in cancer. Although T cell-based immunotherapies have the potential to induce long-lasting complete remissions in cancer patients, their efficacy is often limited by immunosuppressive cells and factors found within the tumor microenvironment that protect the tumor from immune recognition and killing by CTLs. While several tumor-specific mechanisms of immunosuppression have been described, how immunosuppression is initiated and sustained within neoplastic lesions to promote tumor growth remains to be fully elucidated. Our lab has recently shown that immunosuppression can be initiated by oncogenic BRAF(V600E), which is mutated to a constitutively active form in about half of melanoma patients. This pathway of immunosuppression involves a molecular cross-talk between BRAF(V600E)-expressing tumor cells and tumor-associated fibroblasts (TAFs) and features the upregulation of a transcriptional program involving multiple immunomodulatory genes known to inhibit immune responses. Key features of this cross-talk involve oncogene-induced expression of IL-1 a and IL-1 b by melanoma tumor cells, which in turn triggers the upregulation of T-cell inhibitory molecules PD-L1, PD-L2, and COX-2 by TAFs. Collectively, our results suggest that cancer-associated chronic immunosuppression may be relieved through the pharmacological inhibition of the MAPK signaling pathway in tumor cells, and predict that such interventions would synergize strongly with immunotherapy.
Degree-Granting Education
| | |
| --- | --- |
| 2000 | University of British Columbia, Vancouver, CAN, PhD, Immunology |
| 1991 | Simon Fraser University, Burnaby, CAN, BS, Biological Sciences |
Postgraduate Training
| | |
| --- | --- |
| 2003-2005 | Research Scientist, MD Anderson Cancer Center - Melanoma Medical Oncology, Houston, TX |
| 2001-2003 | Research Fellowship, Tumor Immunology, Surgery Branch, National Cancer Institute, NIH, Bethesda, MD |
| 2000-2001 | Research Fellowship, Immunology, Biomedical Research Centre, Vancouver |
Peer-Reviewed Articles
Book Chapters
Hwu P, Lizee G, Liu, Y.J.. Cancer and the Cellular Immune Response. In: The Molecular Basis of Cancer. Saunders Elsevier: Philadelphia, PA, 2015.
Lizée G, Gilliet M. Dendritic Cells in Cancer. In: Innate Immune Regulation and Cancer Immunotherapy. Springer Science: New York, 121-146, 2012.
Kennard ML, Lizée G, and Jefferies WA. GPI-anchored fusion proteins. In: Methods in Biotechnology. Humana Press: PA, 187-200, 1998.
| | |
| --- | --- |
| Title: | Therapeutic approaches for LKB1-deficient non-small cell lung cancer |
| Funding Source: | NIH/NCI |
| Role: | Co-Investigator |
| | |
| --- | --- |
| Title: | Pancreatic Cancer Moon Shot Program, Immunotherapy Flagship |
| Funding Source: | MDACC |
| Role: | Co-Principal Investigator |
| | |
| --- | --- |
| Title: | Colorectal Cancer Moon Shot Program, Immunotherapy Flagship Project |
| Funding Source: | MDACC |
| Role: | Co-Principal Investigator |
| | |
| --- | --- |
| Title: | Structure Based selection of Tumor Antigens for T-Cell Based Immunotherapy |
| Funding Source: | William Marsh Rice University |
| Role: | Co-Principal Investigator |
| | |
| --- | --- |
| Title: | P-3 Immunotherapeutic Targeting of SLC45A2 for Treatment of Uveal Melanoma |
| Funding Source: | NIH/NCI |
| Role: | Project Co-Leader |
| | |
| --- | --- |
| Title: | P1-Personalized Adjuvant Immunotherapy for Colorectal Cancer |
| Funding Source: | NIH/NCI |
| Role: | Project Leader |
| | |
| --- | --- |
| Title: | Identification and Assessment on Non-canonical Tumor-Associated Antigens as Shared Targets for Cancer Immunotherapy |
| Funding Source: | NIH/NCI |
| Role: | Principal Investigator |
| | |
| --- | --- |
| Title: | Melanoma SPORE Research Development Award |
| Funding Source: | NIH/NCI |
| Role: | Principal Investigator |
| | |
| --- | --- |
| Title: | Lung Cancer Moon Shot Program |
| Funding Source: | MDACC Moon Shot |
| Role: | Principal Investigator-MDACC |
| | |
| --- | --- |
| Title: | Development of Personalized Cancer Vaccines |
| Funding Source: | MDACC Moon Shot |
| Role: | Co-Principal Investigator |
| | |
| --- | --- |
| Title: | Identifying Novel Tumor Antigens in Uveal Melanoma |
| Funding Source: | SPORE DRP |
| Role: | Principal Investigator |
| | |
| --- | --- |
| Title: | Characterizing Cancer Genome Instability and Translational Impact Using New Sequencing Technologies |
| Funding Source: | Cancer Prevention & Research Institute of Texas (CPRIT) |
| Role: | Co-Investigator |
| | |
| --- | --- |
| Title: | Development of Personalized Cancer Vaccines for Smoldering Myeloma |
| Funding Source: | Andelson Foundation |
| Role: | Co-Investigator |
| | |
| --- | --- |
| Title: | MD Anderson Cancer Center SPORE in Gastrointestinal Cancer (Project 1) |
| Funding Source: | NIH/NCI |
| Role: | Co-Investigator |
| | |
| --- | --- |
| Title: | Rationale Development of Immune Therapy for Low-Grade Ocarian Serous Carcinomas to Overcome MEK Inhibitor Resistance |
| Funding Source: | Department of Defense |
| Role: | Collaborator |