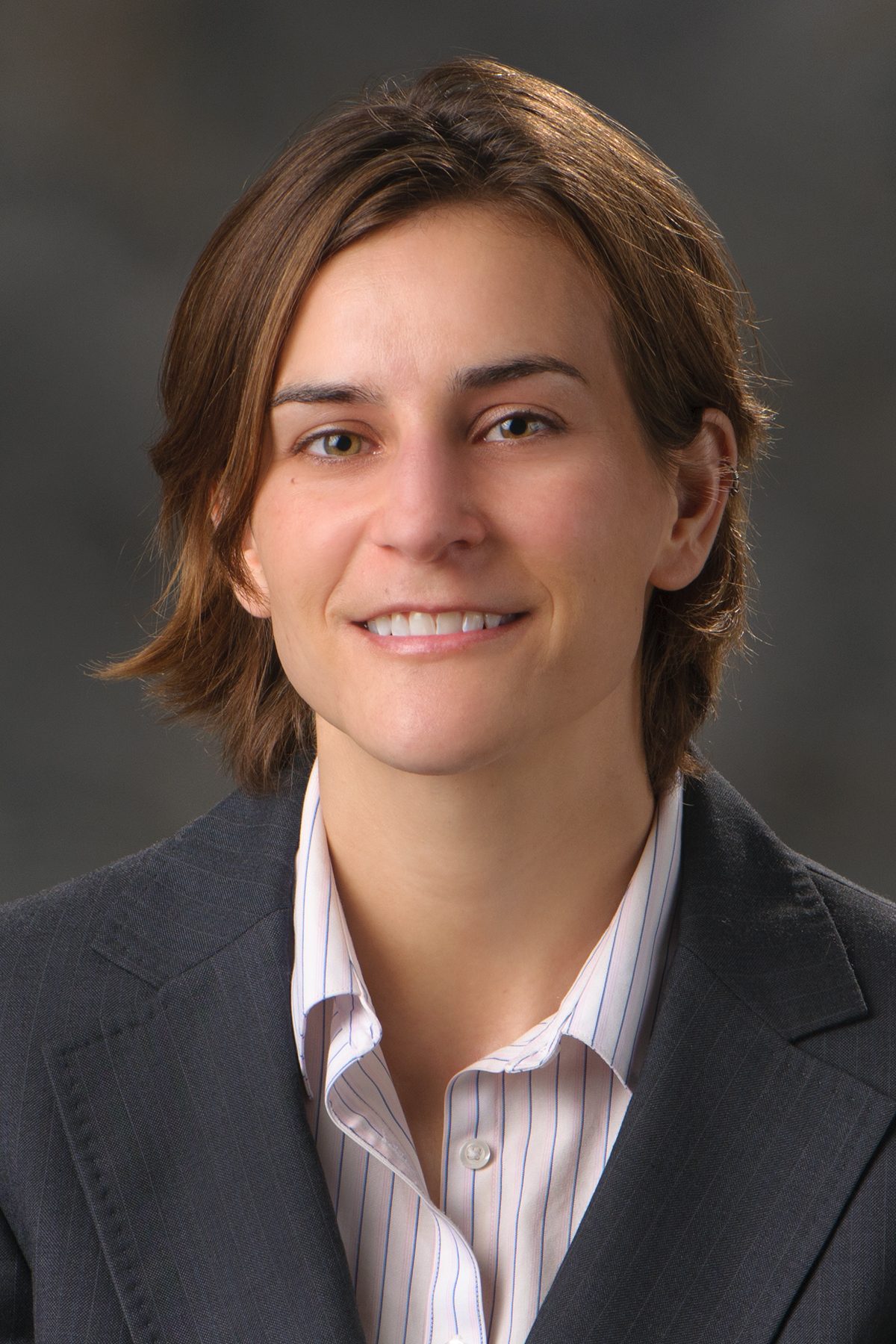 Haven R. Garber, MD, PhD
Department of Breast Medical Oncology, Division of Cancer Medicine
Degree-Granting Education
| | |
| --- | --- |
| 2020 | MD Anderson Cancer Center UT Health Graduate School of Biomedical Sciences, Houston, TX, USA, PHD, Immunology |
| 2010 | The Ohio State University College of Medicine, Columbus, OH, USA, MD, Medicine |
| 2005 | Duke University, Durham, NC, USA, BSE, Biomedical Engineering |
Postgraduate Training
| | |
| --- | --- |
| 2013-2015 | Research Fellowship, Transplant Immunology, The University of Texas MD Anderson Cancer Center, Houston, TX |
| 2010-2013 | Clinical Internship, Internal Medicine, Beth Israel Deaconess Medical Center, Boston, MA |
| 2007-2008 | Research Scholar, Howard Hughes Medical Institute, Bethesda, MD |
| | |
| --- | --- |
| 2020 | ABIM, Hematology |
| 2020 | ABIM, Oncology |
| 2013 | American Board of Internal Medicine |
Academic Appointments
Assistant Professor, Department of Breast Medical Oncology, Division of Cancer Medicine, The University of Texas MD Anderson Cancer Center, Houston, TX, 2020 - Present
Instructor, Department of Stem Cell Transplantation - Research, Division of Cancer Medicine, The University of Texas MD Anderson Cancer Center, Houston, TX, 2015 - 2017
Other Appointments/Responsibilities
Senior Resident, Brigham and Women's Hospital, Boston, MA, 2011 - 2012
| | |
| --- | --- |
| 2020 | AACR/ASCO Methods in Clinical Cancer Research Workshop, Virtual Attendee |
| 2020 | MDACC Hem/Onc Fellowship, Lyndon B. Johnson Third Year Fellow of the Year Award |
| 2020 | NIH Clinical Loan Repayment Program |
| 2019 | Susan Dolan Fellowship Award in Breast Oncology, UT MD Anderson Cancer Center |
| 2019 | FDA/ASCO Fellows' Day Workshop Attendee |
| 2016 | NIH Clinical Loan Repayment Program, NCI |
Peer-Reviewed Articles
Garber HR, Litton JK

. Integrating poly(ADP-ribose) polymerase (PARP) inhibitors in the treatment of early breast cancer. Curr Opin Oncol 31(3):247-55, 2019. PMID: 30789866.

Alatrash G, Qiao N, Zhang M, Zope M, Perakis AA, Sukhumalchandra P, Philips AV, Garber HR, Kerros C, St John LS, Khouri MR, Khong H, Clise-Dwyer K, Miller LP, Wolpe S, Overwijk WW, Molldrem JJ, Ma Q, Shpall EJ, Mittendorf EA

. Fucosylation enhances the efficacy of adoptively transferred antigen-specific cytotoxic t lymphocytes. Clin Cancer Res 25(8):2610-20, 2019. e-Pub 2019. PMID: 30647079.

Yang TH, St John LS, Garber HR, Kerros C, Ruisaard KE, Clise-Dwyer K, Alatrash G, Ma Q, Molldrem JJ

. Membrane-associated proteinase 3 on granulocytes and acute myeloid leukemia inhibits t cell proliferation. J Immunol 201(5):1389-99, 2018. e-Pub 2018. PMID: 30021768.

Alatrash G, Perakis AA, Kerros C, Peters HL, Sukhumalchandra P, Zhang M, Jakher H, Zope M, Patenia R, Sergeeva A, Yi S, Young KH, Philips AV, Cernosek AM, Garber HR, Qiao N, Weng J, St John LS, Lu S, Clise-Dwyer K, Mittendorf EA, Ma Q, Molldrem JJ

. Targeting the leukemia antigen PR1 with immunotherapy for the treatment of multiple myeloma. Clin Cancer Res 24(14):3386-96, 2018. e-Pub 2018. PMID: 29661776.

Alatrash G, Garber HR, Zhang M, Sukhumalchandra P, Qiu Y, Jakher H, Perakis AA, Becker L, Yoo SY, Dwyer KC, Coombes K, Talukder AH, John LS, Senyukov V, Lee DA, Sergeeva A, He H, Ma Q, Armistead PM, Roszik J, Mittendorf EA, Molldrem JJ, Hawke D, Lizee G, Kornblau SM

. Cathepsin G is broadly expressed in acute myeloid leukemia and is an effective immunotherapeutic target. Leukemia 31(1):234-37, 2017. e-Pub 2016. PMID: 27573556.

Reuben A, Spencer CN, Prieto PA, Gopalakrishnan V, Reddy SM, Miller JP, Mao X, De Macedo MP, Chen J, Song X, Jiang H, Chen PL, Beird HC, Garber HR, Roh W, Wani K, Chen E, Haymaker C, Forget MA, Little LD, Gumbs C, Thornton RL, Hudgens CW, Chen WS, Austin-Breneman J, Sloane RS, Nezi L, Cogdill AP, Bernatchez C, Roszik J, Hwu P, Woodman SE, Chin L, Tawbi H, Davies MA, Gershenwald JE, Amaria RN, Glitza IC, Diab A, Patel SP, Hu J, Lee JE, Grimm EA, Tetzlaff MT, Lazar AJ, Wistuba II, Clise-Dwyer K, Carter BW, Zhang J, Futreal PA, Sharma P, Allison JP, Cooper ZA, Wargo JA

. Genomic and immune heterogeneity are associated with differential responses to therapy in melanoma. NPJ Genom Med 2(10), 2017. e-Pub 2017. PMID: 28819565.

Alatrash G, Thall PF, Valdez BC, Fox PS, Ning J, Garber HR, Janbey S, Worth LL, Popat U, Hosing C, Alousi AM, Kebriaei P, Shpall EJ, Jones RB, de Lima M, Rondon G, Chen J, Champlin RE, Andersson BS

. Long-term outcomes after treatment with clofarabine ± fludarabine with once-daily intravenous busulfan as pretransplant conditioning therapy for advanced myeloid leukemia and myelodysplastic syndrome. Biol Blood Marrow Transplant 22(10):1792-800, 2016. e-Pub 2016. PMID: 27377901.

Ma Q, Garber HR, Lu S, He H, Tallis E, Ding X, Sergeeva A, Wood MS, Dotti G, Salvado B, Ruisaard K, Clise-Dwyer K, John LS, Rezvani K, Alatrash G, Shpall EJ, Molldrem JJ

. A novel TCR-like CAR with specificity for PR1/HLA-A2 effectively targets myeloid leukemia in vitro when expressed in human adult peripheral blood and cord blood T cells. Cytotherapy 18(8):985-94, 2016. e-Pub 2016. PMID: 27265873.

St John LS, Wan L, He H, Garber HR, Clise-Dwyer K, Alatrash G, Rezvani K, Shpall EJ, Bollard CM, Ma Q, Molldrem JJ

. PR1-specific cytotoxic T lymphocytes are relatively frequent in umbilical cord blood and can be effectively expanded to target myeloid leukemia. Cytotherapy 18(8):995-1001, 2016. PMID: 27378343.

Cui Y, Onozawa M, Garber HR, Samsel L, Wang Z, McCoy JP, Burkett S, Wu X, Aplan PD, Mackall CL

. Thymic expression of a T-cell receptor targeting a tumor-associated antigen coexpressed in the thymus induces T-ALL. Blood 125(19):2958-67, 2015. e-Pub 2015. PMID: 25814528.

Garber HR, Mirza A, Mittendorf EA, Alatrash G

. Adoptive T-cell therapy for leukemia. Mol Cell Ther 2:25, 2014. e-Pub 2014. PMID: 26056592.

Cogdill AP, Frederick DT, Cooper ZA, Garber HR, Ferrone CR, Fiedler A, Rosenberg L, Thayer SP, Warshaw AL, Wargo JA

. Targeting the MAGE A3 antigen in pancreatic cancer. Surgery 152(3 Suppl 1):S13-8, 2012. e-Pub 2012. PMID: 22770803.
Abstracts
Garber H, Lehner M, Raghavendra AS, Gutierrez-Barrera AM, Tripathy D, Litton JK, Arun B, Ibrahim NK

. The incidence and impact of brain metastasis in patients with hereditary BRCA1/2 mutated invasive breast cancer in a prospectively followed cohort. J Clin Oncol 38, 2020.

Yam C, Alatrash G, Yen EY, Garber H, Philips AV, Huo L, Yang F, Bassett RL, Sun X, Cuentas ERP, Symmans WF, Seth S, White JB, Rauch GM, Damodaran S, Litton JK, Wargo JA, Hortobagyi GN, Moulder SL, Mittendorf EA

. Immune phenotype and response to neoadjuvant systemic therapy (NAST) in triple negative breast cancer (TNBC). J Clin Oncol 38, 2020.

Garber H, Raghavendra AS, Hess KR, Arun B, Ibrahim NK

. Brain metastasis in patients with hereditary BRCA-mutated invasive breast cancer. J Clin Oncol 37, 2019.

Hobbs E, Yang F, Kumar T, Contreras A, Cuentas ERP, Garber H, Scoggins M, Adrada BE, Whitman GJ, Arun B, Mittendorf EA, Litton JK

. Tumor immune microenvironment (TiME) changes by multiplex IF staining in a pilot study of neoadjuvant talazoparib for early-stage breast cancer patients with a BRCA mutation. J Clin Oncol 37, 2019.

George JT, Levine H, Molldrem JJ, Garber H

. Stochastic cancer-immune coevolution: Implications for cancer incidence and immunotherapeutic efficacy. J Clin Oncol 37, 2019.
| | |
| --- | --- |
| Title: | Knowledge Gap Seed Grant |
| Funding Source: | UTMDACC |
| Role: | Awardee |
| | |
| --- | --- |
| Title: | |
| Funding Source: | ??? |
| Role: | Co-Principal Investigator |