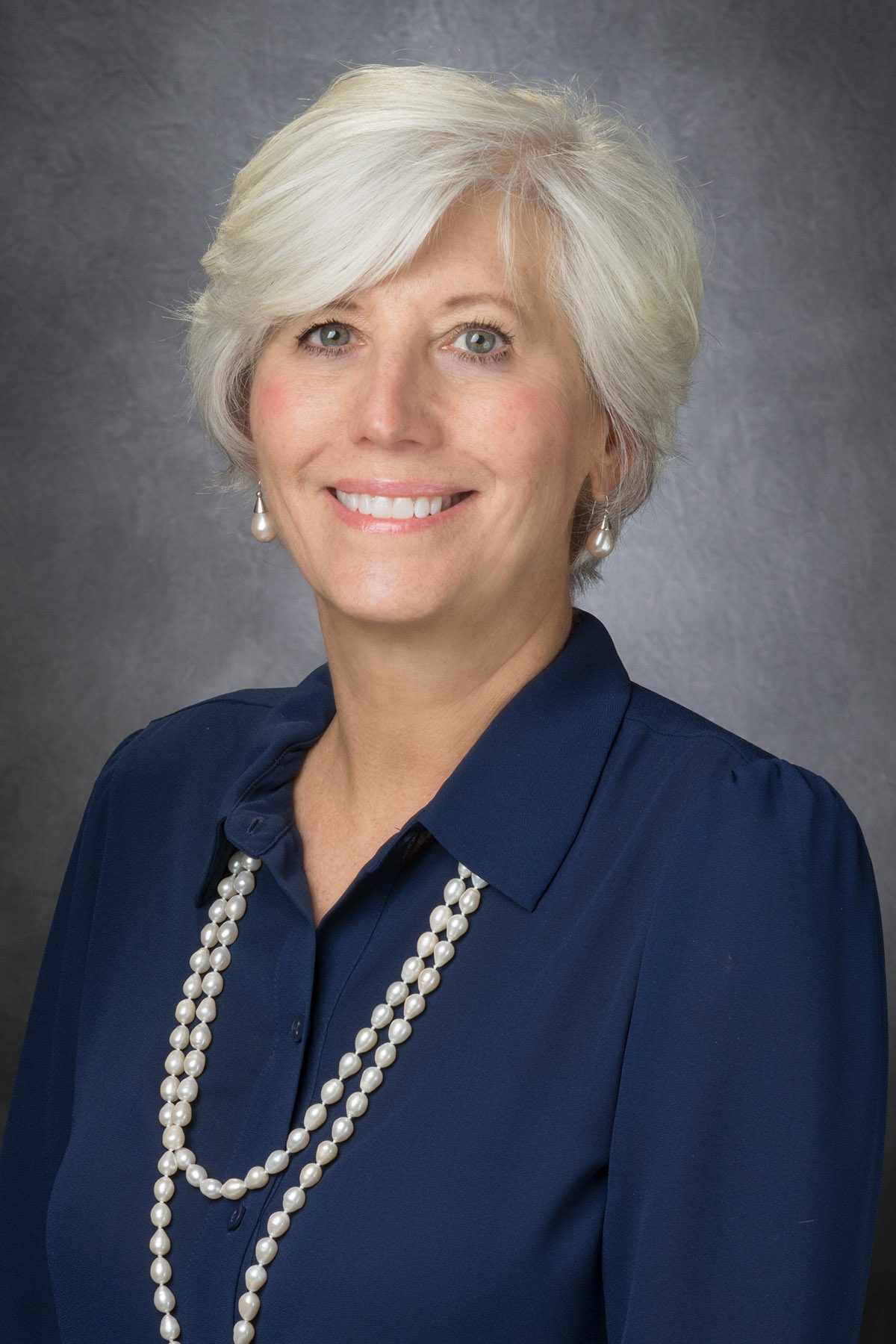 Helen Piwnica-Worms, Ph.D.
Department of Deputy President & COO, Division of Science
About Dr. Piwnica-Worms
Dr. Piwnica-Worms serves as Vice Provost of Science and Professor of Experimental Radiation Oncology. Dr. Piwnica-Worms completed a B.A. in Biology at St. Olaf College (1979), a Ph.D. degree in microbiology and immunology at Duke University Medical School (1984) and a postdoctoral fellowship in pathology at the Dana-Farber Cancer Institute (1988). She was Instructor of Pathology at Harvard Medical School and Dana-Farber Cancer Institute from 1988-1989 prior to moving to Tufts University Medical School where she was Assistant Professor of Physiology (1989-1992) followed by Harvard Medical School and Beth Israel Hospital, Boston where she was Associate Professor of Microbiology and Molecular Genetics (1992-1994). In 1994, Dr. Piwnica-Worms moved to Washington University School of Medicine in St. Louis where she was the Gerty T. Cori Professor and Chair of Cell Biology and Physiology and Professor of Internal Medicine. She also served as Associate Director of Basic Science at the Alvin J. Siteman Cancer Center and co-directed the BRIGHT Institute at Washington University.
Read More
Primary Appointment
Professor, Department of Experimental Radiation Oncology, Division of Radiation Oncology, The University of Texas MD Anderson Cancer Center, Houston, TX
Senator A.M. Aikin Jr. Distinguished Chair, The University of Texas MD Anderson Cancer Center, Houston, TX
Degree-Granting Education
| | |
| --- | --- |
| 1984 | Duke University, Durham, NC, USA, PHD, Microbiology and Immunology, Laboratory of Jack D. Keene |
| 1979 | St. Olaf College, Northfield, MN, USA, BA, Biology |
Postgraduate Training
| | |
| --- | --- |
| 1984-1988 | Research Fellowship, Postdoctoral Research Fellow in Pathology, Laboratory of Thomas M. Roberts, Harvard Medical School and Dana-Farber Cancer Institute, Boston, MA |
Peer-Reviewed Articles
Powell E, Shao J, Yuan Y, Chen HC, Cai S, Echeverria GV, Mistry N, Decker KF, Schlosberg C, Do KA, Edwards JR, Liang H, Piwnica-Worms D, Piwnica-Worms H

p53 deficiency linked to B cell translocation gene 2 (BTG2) loss enhances metastatic potential by promoting tumor growth in primary and metastatic sites in patient-derived xenograft (PDX) models of triple-negative breast cancer. Breast Cancer Res 18 (1) :13, 2016. PMID: 26818199

Cheruiyot A, Paudyal SC, Kim IK, Sparks M, Ellenberger T, Piwnica-Worms H, You Z

Poly(ADP-ribose)-binding promotes Exo1 damage recruitment and suppresses its nuclease activities. DNA Repair (Amst) 35:106-15, 2015. e-Pub 2015. PMID: 26519824

Tinkum KL, Stemler KM, White LS, Loza AJ, Jeter-Jones S, Michalski BM, Kuzmicki C, Pless R, Stappenbeck TS, Piwnica-Worms D, Piwnica-Worms H

Fasting protects mice from lethal DNA damage by promoting small intestinal epithelial stem cell survival. Proc Natl Acad Sci U S A 112 (51) :E7148-54, 2015. e-Pub 2015. PMID: 26644583

Sun L, Miyoshi H, Origanti S, Nice TJ, Barger AC, Manieri NA, Fogel LA, French AR, Piwnica-Worms D, Piwnica-Worms H, Virgin HW, Lenschow DJ, Stappenbeck TS

Type I Interferons Link Viral Infection to Enhanced Epithelial Turnover and Repair. Cell Host Microbe 17 (1) :85-97, 2015. e-Pub 2014. PMID: 25482432

Powell E, Piwnica-Worms D, Piwnica-Worms H

Contribution of p53 to metastasis. Cancer Discov 4 (4) :405-14, 2014. e-Pub 2014. PMID: 24658082

Lewandowski KT, Piwnica-Worms H

Phosphorylation of the E3 ubiquitin ligase RNF41 by the kinase Par-1b is required for epithelial cell polarity. J Cell Sci 127(Pt 2) (Pt 2) :315-27, 2014. e-Pub 2013. PMID: 24259665

Ma CX, Ellis MJ, Petroni GR, Guo Z, Cai SR, Ryan CE, Craig Lockhart A, Naughton MJ, Pluard TJ, Brenin CM, Picus J, Creekmore AN, Mwandoro T, Yarde ER, Reed J, Ebbert M, Bernard PS, Watson M, Doyle LA, Dancey J, Piwnica-Worms H, Fracasso PM

A phase II study of UCN-01 in combination with irinotecan in patients with metastatic triple negative breast cancer. Breast Cancer Res Treat 137 (2) :483-92, 2013. e-Pub 2012. PMID: 23242585

Origanti S, Cai SR, Munir AZ, White LS, Piwnica-Worms H

Synthetic lethality of Chk1 inhibition combined with p53 and/or p21 loss during a DNA damage response in normal and tumor cells. Oncogene 32 (5) :577-88, 2013. e-Pub 2012. PMID: 22430210

Tinkum KL, White LS, Marpegan L, Herzog E, Piwnica-Worms H

Forkhead box O1 (FOXO1) protein, but not p53, contributes to robust induction of p21 expression in fasted mice. J Biol Chem. 288 (39) :27999-8008, 2013. e-Pub 2013. PMID: 23918930

Huh J, Piwnica-Worms H

CRL4(CDT2) targets CHK1 for PCNA-independent destruction. Mol Cell Biol 33 (2) :213-26, 2013. e-Pub 2012. PMID: 23109433

Ellis MJ, Ding L, Shen D, Luo J, Suman VJ, Wallis JW, Van Tine BA, Hoog J, Goiffon RJ, Goldstein TC, Ng S, Lin L, Crowder R, Snider J, Ballman K, Weber J, Chen K, Koboldt DC, Kandoth C, Schierding WS, McMichael JF, Miller CA, Lu C, Harris CC, McLellan MD, Wendl MC, DeSchryver K, Allred DC, Esserman L, Unzeitig G, Margenthaler J, Babiera GV, Marcom PK, Guenther JM, Leitch M, Hunt K, Olson J, Tao Y, Maher CA, Fulton LL, Fulton RS, Harrison M, Oberkfell B, Du F, Demeter R, Vickery TL, Elhammali A, Piwnica-Worms H, McDonald S, Watson M, Dooling DJ, Ota D, Chang LW, Bose R, Ley TJ, Piwnica-Worms D, Stuart JM, Wilson RK, Mardis ER

Whole-genome analysis informs breast cancer response to aromatase inhibition. Nature 486 (7403) :353-60, 2012. e-Pub 2012. PMID: 22722193

Bennett CN, Tomlinson CC, Michalowski AM, Chu IM, Luger D, Mittereder LR, Aprelikova O, Shou J, Piwnica-Worms H, Caplen NJ, Hollingshead MG, Green JE.

Cross-species genomic and functional analyses identify a combination therapy using a CHK1 inhibitor and a ribonucleotide reductase inhibitor to treat triple-negative breast cancer. Breast Cancer Res. 4:R109, 2012. e-Pub 2012. PMID: 22812567

Duxin JP, Moore HR, Sidorova J, Karanja K, Honaker Y, Dao B, Piwnica-Worms H, Campbell JL, Monnat RJ, Stewart SA

Okazaki fragment processing-independent role for human Dna2 enzyme during DNA replication. J Biol Chem 287 (26) :21980-91, 2012. e-Pub 2012. PMID: 22570476

Ma CX, Cai S, Li S, Ryan CE, Guo Z, Schaiff WT, Lin L, Hoog J, Goiffon RJ, Prat A, Aft RL, Ellis MJ, Piwnica-Worms H

Targeting Chk1 in p53-deficient triple-negative breast cancer is therapeutically beneficial in human-in-mouse tumor models. J Clin Invest 122 (4) :1541-52, 2012. e-Pub 2012. PMID: 22446188

Wang YV, Leblanc M, Fox N, Mao JH, Tinkum KL, Krummel K, Engle D, Piwnica-Worms D, Piwnica-Worms H, Balmain A, Kaushansky K, Wahl GM

Fine-tuning p53 activity through C-terminal modification significantly contributes to HSC homeostasis and mouse radiosensitivity. Genes Dev 25 (13) :1426-38, 2011. PMID: 21724834

Fracasso PM, Williams KJ, Chen RC, Picus J, Ma CX, Ellis MJ, Tan BR, Pluard TJ, Adkins DR, Naughton MJ, Rader JS, Arquette MA, Fleshman JW, Creekmore AN, Goodner SA, Wright LP, Guo Z, Ryan CE, Tao Y, Soares EM, Cai SR, Lin L, Dancey J, Rudek MA, McLeod HL, Piwnica-Worms H

A Phase 1 study of UCN-01 in combination with irinotecan in patients with resistant solid tumor malignancies. Cancer Chemother Pharmacol 67 (6) :1225-37, 2011. e-Pub 2010. PMID: 20694727

Ma CX, Janetka JW, Piwnica-Worms H

Death by releasing the breaks: CHK1 inhibitors as cancer therapeutics. Trends Mol Med 17 (2) :88-96, 2011. e-Pub 2010. PMID: 21087899

Lee G, Origanti S, White LS, Sun J, Stappenbeck TS, Piwnica-Worms H

Contributions made by CDC25 phosphatases to proliferation of intestinal epithelial stem and progenitor cells. PLoS One 6 (1) :e15561, 2011. e-Pub 2011. PMID: 21283624

Tinkum KL, Marpegan L, White LS, Sun J, Herzog ED, Piwnica-Worms D, Piwnica-Worms H

Bioluminescence imaging captures the expression and dynamics of endogenous p21 promoter activity in living mice and intact cells. Mol Cell Biol 31 (18) :3759-72, 2011. e-Pub 2011. PMID: 21791610

Qian Z, Leung-Pineda V, Xuan B, Piwnica-Worms H, Yu D

Human cytomegalovirus protein pUL117 targets the mini-chromosome maintenance complex and suppresses cellular DNA synthesis. PLoS Pathog 6 (3) :e1000814, 2010. e-Pub 2010. PMID: 20333247

Lennerz JK, Hurov JB, White LS, Lewandowski KT, Prior JL, Planer GJ, Gereau RW, Piwnica-Worms D, Schmidt RE, Piwnica-Worms H

Loss of Par-1a/MARK3/C-TAK1 kinase leads to reduced adiposity, resistance to hepatic steatosis, and defective gluconeogenesis. Mol Cell Biol 30 (21) :5043-56, 2010. e-Pub 2010. PMID: 20733003

Honaker Y, Piwnica-Worms H

Casein kinase 1 functions as both penultimate and ultimate kinase in regulating Cdc25A destruction. Oncogene 29 (23) :3324-34, 2010. e-Pub 2010. PMID: 20348946

Granot Z, Swisa A, Magenheim J, Stolovich-Rain M, Fujimoto W, Manduchi E, Miki T, Lennerz JK, Stoeckert CJ, Meyuhas O, Seino S, Permutt MA, Piwnica-Worms H, Bardeesy N, Dor Y

LKB1 regulates pancreatic beta cell size, polarity, and function. Cell Metab 10 (4) :296-308, 2009. PMID: 19808022

Leung-Pineda V, Huh J, Piwnica-Worms H

DDB1 targets Chk1 to the Cul4 E3 ligase complex in normal cycling cells and in cells experiencing replication stress. Cancer Res 69 (6) :2630-7, 2009. e-Pub 2009. PMID: 19276361

Lin J, Hou KK, Piwnica-Worms H, Shaw AS

The polarity protein Par1b/EMK/MARK2 regulates T cell receptor-induced microtubule-organizing center polarization. J Immunol 183 (2) :1215-21, 2009. e-Pub 2009. PMID: 19553522

Lee G, White LS, Hurov KE, Stappenbeck TS, Piwnica-Worms H

Response of small intestinal epithelial cells to acute disruption of cell division through CDC25 deletion. Proc Natl Acad Sci U S A 106 (12) :4701-6, 2009. e-Pub 2009. PMID: 19273838

Kang T, Wei Y, Honaker Y, Yamaguchi H, Appella E, Hung MC, Piwnica-Worms H

GSK-3 beta targets Cdc25A for ubiquitin-mediated proteolysis, and GSK-3 beta inactivation correlates with Cdc25A overproduction in human cancers. Cancer Cell 13 (1) :36-47, 2008. PMID: 18167338

Watkins JL, Lewandowski KT, Meek SE, Storz P, Toker A, Piwnica-Worms H

Phosphorylation of the Par-1 polarity kinase by protein kinase D regulates 14-3-3 binding and membrane association. Proc Natl Acad Sci U S A 105 (47) :18378-83, 2008. e-Pub 2008. PMID: 19011111

Nakajima H, Yonemura S, Murata M, Nakamura N, Piwnica-Worms H, Nishida E

Myt1 protein kinase is essential for Golgi and ER assembly during mitotic exit. J Cell Biol 181 (1) :89-103, 2008. e-Pub 2008. PMID: 18378775

Lovly CM, Yan L, Ryan CE, Takada S, Piwnica-Worms H

Regulation of Chk2 ubiquitination and signaling through autophosphorylation of serine 379. Mol Cell Biol 28 (19) :5874-85, 2008. e-Pub 2008. PMID: 18644861

Hurov J, Piwnica-Worms H

The Par-1/MARK family of protein kinases: from polarity to metabolism. Cell Cycle 6 (16) :1966-9, 2007. e-Pub 2007. PMID: 17721078

Hurov JB, Huang M, White LS, Lennerz J, Choi CS, Cho YR, Kim HJ, Prior JL, Piwnica-Worms D, Cantley LC, Kim JK, Shulman GI, Piwnica-Worms H

Loss of the Par-1b/MARK2 polarity kinase leads to increased metabolic rate, decreased adiposity, and insulin hypersensitivity in vivo. Proc Natl Acad Sci U S A 104 (13) :5680-5, 2007. e-Pub 2007. PMID: 17372192

Tarakanova VL, Leung-Pineda V, Hwang S, Yang CW, Matatall K, Basson M, Sun R, Piwnica-Worms H, Sleckman BP, Virgin HW

Gamma-herpesvirus kinase actively initiates a DNA damage response by inducing phosphorylation of H2AX to foster viral replication. Cell Host Microbe 1 (4) :275-86, 2007. PMID: 18005708

King JB, Gross J, Lovly CM, Piwnica-Worms H, Townsend RR

Identification of protein phosphorylation sites within Ser/Thr-rich cluster domains using site-directed mutagenesis and hybrid linear quadrupole ion trap Fourier transform ion cyclotron resonance mass spectrometry. Rapid Commun Mass Spectrom 21 (21) :3443-51, 2007. PMID: 17918214

Chen YM, Wang QJ, Hu HS, Yu PC, Zhu J, Drewes G, Piwnica-Worms H, Luo ZG

Microtubule affinity-regulating kinase 2 functions downstream of the PAR-3/PAR-6/atypical PKC complex in regulating hippocampal neuronal polarity. Proc Natl Acad Sci U S A 103 (22) :8534-9, 2006. e-Pub 2006. PMID: 16717194

Dequiedt F, Martin M, Von Blume J, Vertommen D, Lecomte E, Mari N, Heinen MF, Bachmann M, Twizere JC, Huang MC, Rider MH, Piwnica-Worms H, Seufferlein T, Kettmann R

New role for hPar-1 kinases EMK and C-TAK1 in regulating localization and activity of class IIa histone deacetylases. Mol Cell Biol 26 (19) :7086-102, 2006. PMID: 16980613

Leung-Pineda V, Ryan CE, Piwnica-Worms H

Phosphorylation of Chk1 by ATR is antagonized by a Chk1-regulated protein phosphatase 2A circuit. Mol Cell Biol 26 (20) :7529-38, 2006. e-Pub 2006. PMID: 17015476

King JB, Gross J, Lovly CM, Rohrs H, Piwnica-Worms H, Townsend RR

Accurate mass-driven analysis for the characterization of protein phosphorylation. Study of the human Chk2 protein kinase. Anal Chem 78 (7) :2171-81, 2006. PMID: 16579595

Puc J, Keniry M, Li HS, Pandita TK, Choudhury AD, Memeo L, Mansukhani M, Murty VV, Gaciong Z, Meek SE, Piwnica-Worms H, Hibshoosh H, Parsons R

Lack of PTEN sequesters CHK1 and initiates genetic instability. Cancer Cell 7 (2) :193-204, 2005. PMID: 15710331

Ferguson AM, White LS, Donovan PJ, Piwnica-Worms H

Normal cell cycle and checkpoint responses in mice and cells lacking Cdc25B and Cdc25C protein phosphatases. Mol Cell Biol 25 (7) :2853-60, 2005. PMID: 15767688

Meek SE, Lane WS, Piwnica-Worms H

Comprehensive proteomic analysis of interphase and mitotic 14-3-3-binding proteins. J Biol Chem 279 (31) :32046-54, 2004. e-Pub 2004. PMID: 15161933

Luker KE, Smith MC, Luker GD, Gammon ST, Piwnica-Worms H, Piwnica-Worms D

Kinetics of regulated protein-protein interactions revealed with firefly luciferase complementation imaging in cells and living animals. Proc Natl Acad Sci U S A 101 (33) :12288-93, 2004. e-Pub 2004. PMID: 15284440

Hurov JB, Watkins JL, Piwnica-Worms H

Atypical PKC phosphorylates PAR-1 kinases to regulate localization and activity. Curr Biol 14 (8) :736-41, 2004. PMID: 15084291

Schwarz JK, Lovly CM, Piwnica-Worms H

Regulation of the Chk2 protein kinase by oligomerization-mediated cis- and trans-phosphorylation. Mol Cancer Res 1 (8) :598-609, 2003. PMID: 12805407

Bulavin DV, Higashimoto Y, Demidenko ZN, Meek S, Graves P, Phillips C, Zhao H, Moody SA, Appella E, Piwnica-Worms H, Fornace AJ

Dual phosphorylation controls Cdc25 phosphatases and mitotic entry. Nat Cell Biol 5 (6) :545-51, 2003. PMID: 12766774

Chen MS, Ryan CE, Piwnica-Worms H

Chk1 kinase negatively regulates mitotic function of Cdc25A phosphatase through 14-3-3 binding. Mol Cell Biol 23 (21) :7488-97, 2003. PMID: 14559997

Neely KE, Piwnica-Worms H

Cdc25A regulation: to destroy or not to destroy--is that the only question? Cell Cycle 2 (5) :455-7, 2003. PMID: 12963843

Chen F, Zhang Z, Bower J, Lu Y, Leonard SS, Ding M, Castranova V, Piwnica-Worms H, Shi X

Arsenite-induced Cdc25C degradation is through the KEN-box and ubiquitin-proteasome pathway. Proc Natl Acad Sci U S A 99 (4) :1990-5, 2002. e-Pub 2002. PMID: 11842186

Luker GD, Sharma V, Pica CM, Dahlheimer JL, Li W, Ochesky J, Ryan CE, Piwnica-Worms H, Piwnica-Worms D

Noninvasive imaging of protein-protein interactions in living animals. Proc Natl Acad Sci U S A 99 (10) :6961-6, 2002. e-Pub 2002. PMID: 11997447

Zhao H, Watkins JL, Piwnica-Worms H

Disruption of the checkpoint kinase 1/cell division cycle 25A pathway abrogates ionizing radiation-induced S and G2 checkpoints. Proc Natl Acad Sci U S A 99 (23) :14795-800, 2002. e-Pub 2002. PMID: 12399544

Chen MS, Hurov J, White LS, Woodford-Thomas T, Piwnica-Worms H

Absence of apparent phenotype in mice lacking Cdc25C protein phosphatase. Mol Cell Biol 21 (12) :3853-61, 2001. PMID: 11359894

Rothblum-Oviatt CJ, Ryan CE, Piwnica-Worms H

14-3-3 binding regulates catalytic activity of human Wee1 kinase. Cell Growth Differ 12 (12) :581-9, 2001. PMID: 11751453

Hurov JB, Stappenbeck TS, Zmasek CM, White LS, Ranganath SH, Russell JH, Chan AC, Murphy KM, Piwnica-Worms H

Immune system dysfunction and autoimmune disease in mice lacking Emk (Par-1) protein kinase. Mol Cell Biol 21 (9) :3206-19, 2001. PMID: 11287624

Deming PB, Cistulli CA, Zhao H, Graves PR, Piwnica-Worms H, Paules RS, Downes CS, Kaufmann WK

The human decatenation checkpoint. Proc Natl Acad Sci U S A 98 (21) :12044-9, 2001. e-Pub 2001. PMID: 11593014

Crawford DF, Piwnica-Worms H

The G(2) DNA damage checkpoint delays expression of genes encoding mitotic regulators. J Biol Chem 276 (40) :37166-77, 2001. e-Pub 2001. PMID: 11483598

Graves PR, Lovly CM, Uy GL, Piwnica-Worms H

Localization of human Cdc25C is regulated both by nuclear export and 14-3-3 protein binding. Oncogene 20 (15) :1839-51, 2001. PMID: 11313932

Zhao H, Piwnica-Worms H

ATR-mediated checkpoint pathways regulate phosphorylation and activation of human Chk1. Mol Cell Biol 21 (13) :4129-39, 2001. PMID: 11390642

Müller J, Ory S, Copeland T, Piwnica-Worms H, Morrison DK

C-TAK1 regulates Ras signaling by phosphorylating the MAPK scaffold, KSR1. Mol Cell 8 (5) :983-93, 2001. PMID: 11741534

Ahn JY, Schwarz JK, Piwnica-Worms H, Canman CE

Threonine 68 phosphorylation by ataxia telangiectasia mutated is required for efficient activation of Chk2 in response to ionizing radiation. Cancer Res 60 (21) :5934-6, 2000. PMID: 11085506

Graves PR, Yu L, Schwarz JK, Gales J, Sausville EA, O'Connor PM, Piwnica-Worms H

The Chk1 protein kinase and the Cdc25C regulatory pathways are targets of the anticancer agent UCN-01. J Biol Chem 275 (8) :5600-5, 2000. PMID: 10681541

Parker LL, Sylvestre PJ, Byrnes MJ, Liu F, Piwnica-Worms H

Identification of a 95-kDa WEE1-like tyrosine kinase in HeLa cells. Proc Natl Acad Sci U S A 92 (21) :9638-42, 1995. PMID: 7568188

Chen X, Kim IK, Honaker Y, Paudyal SC, Koh WK, Sparks M, Li S, Piwnica-Worms H, Ellenberger T, You Z

14-3-3 Proteins Restrain the Exo1 Nuclease to Prevent Over-resection. J Biol Chem. e-Pub 2015. PMID: 25833945

Teasley DC, Parajuli S, Nguyen M, Moore HR, Alspach E, Lock YJ, Honaker Y, Saharia A, Piwnica-Worms H, Stewart SA

Flap Endonuclease 1 Limits Telomere Fragility on the Leading Strand. J Biol Chem 290 (24) :15133-45. PMID: 25922071

Diamond MI, Cai S, Boudreau A, Carey CJ, Lyle N, Pappu RV, Swamidass SJ, Bissell M, Piwnica-Worms H, Shao J

Subcellular Localization and Ser-137 Phosphorylation Regulate Tumor-Suppressive Activity of Profilin-1. J Biol Chem. e-Pub 2015. PMID: 25681442
| | |
| --- | --- |
| Title: | Project 2: Imaging and Characterizing Stress Responses In Vivo with p21 Reporter Mice |
| Funding Source: | NIH/NCI |
| Role: | Project Leader |
| | |
| --- | --- |
| Title: | Combining Targeting of Chk1 and PARP to Triple Negative Breast Cancer, Investigator-Initiated Research Grant |
| Funding Source: | Susan G. Komen for the Cure |
| Role: | Principal Investigator |
| | |
| --- | --- |
| Title: | Project 1: Determine how neomorphic activities of p53 mutant proteins affect sensitivity to Chk1 inhibition |
| Funding Source: | Cancer Prevention & Research Institute of Texas (CPRIT) |
| Role: | Principal Investigator |
| | |
| --- | --- |
| Title: | Inhibition of brain metastasis by blocking MAPK12 driver kinase functions |
| Funding Source: | NIH/NCI |
| Role: | Co-Investigator |
| | |
| --- | --- |
| Title: | Administrative Core: A Randomized Clinical Trial Platform with Translational Studies to Overcme Resistance in Triple Negative Breast Cancer |
| Funding Source: | Cancer Prevention & Research Institute of Texas (CPRIT) |
| Role: | Co-Principal Investigator |
| | |
| --- | --- |
| Title: | The roles of TRIM24 in breast cancer |
| Funding Source: | NIH/NCI |
| Role: | Co-Investigator |