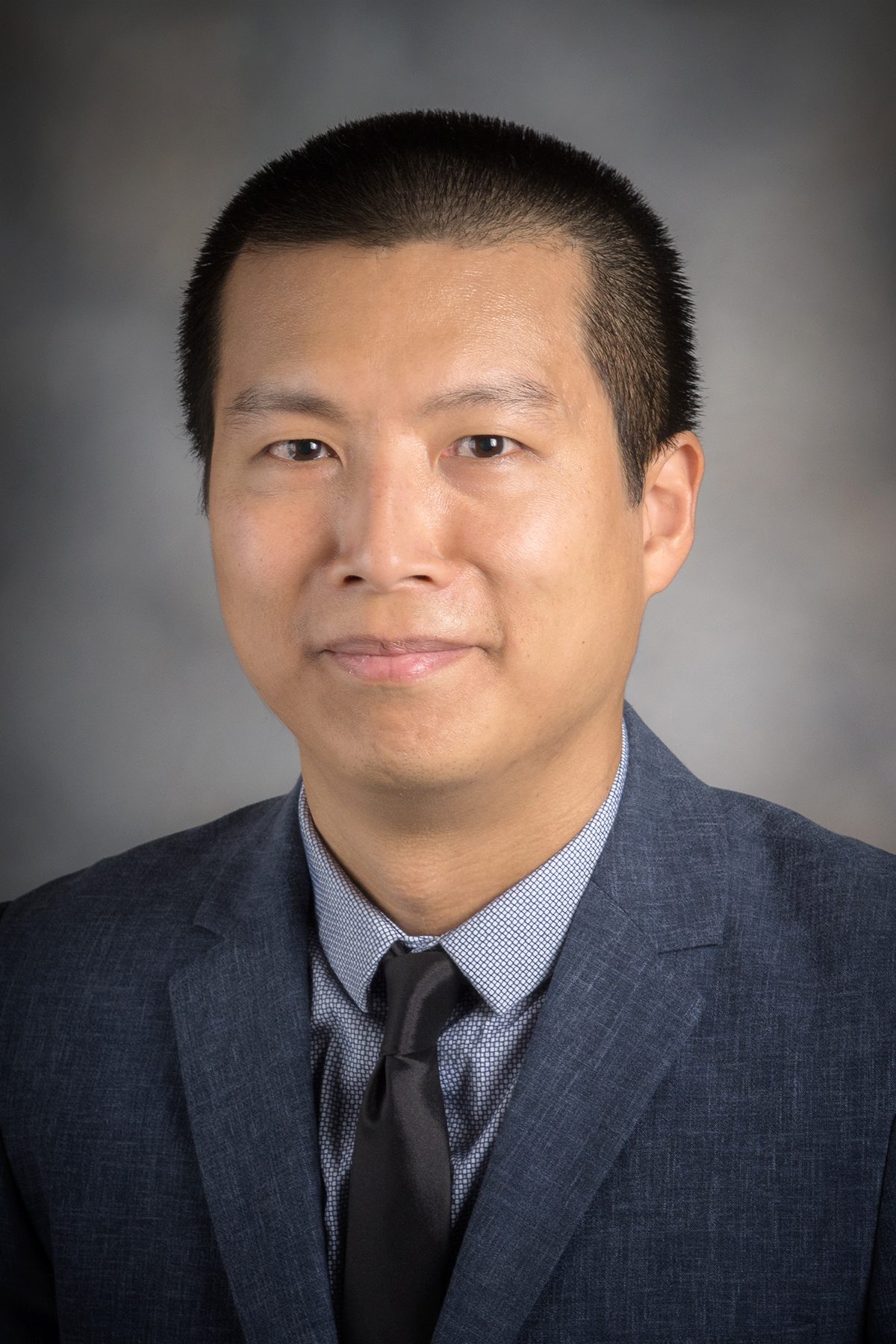 Hilary Y. Ma, MD
Department of General Oncology, Division of Cancer Medicine
Primary Appointment
Associate Professor, Department of General Oncology, Division of Cancer Medicine, The University of Texas MD Anderson Cancer Center, Houston, TX
Attending Physician, Harris Health System, Lyndon B. Johnson Hospital, Houston, TX
Center Medical Director, MD Anderson Cancer Center Oncology Program at LBJ Hospital, Houston, TX
Degree-Granting Education
| | |
| --- | --- |
| 2002 | University of California, San Diego (UCSD), La Jolla, CA, USA, MD, Medicine |
Postgraduate Training
| | |
| --- | --- |
| 2006-2009 | Clinical Fellowship, Hematology/Oncology, New York University (NYU) School of Medicine, New York, NY |
| 2005-2006 | Research Fellowship, Neuro-Oncology, National Cancer Institute, National Institutes of Health, Bethesda, MD |
| 2002-2005 | Clinical Residency, Internal Medicine, St Mary's Medical Center, San Francisco General Hospital, San Francisco, CA |
| | |
| --- | --- |
| 2009 | American Board of Internal Medicine (ABIM); Hematology/Medical Oncology |
| 2005 | American Board of Internal Medicine (ABIM) |
Academic Appointments
Associate Professor, Department of Health Disparities Research, Division of Cancer Prevention & Population Sciences, The University of Texas MD Anderson Cancer Center, Houston, TX, 2022 - Present
Chief of Service, MD Anderson Cancer Center Oncology Program at LBJ Hospital, Houston, TX, 2017 - 2020
Assistant Professor, Department of General Oncology, Division of Cancer Medicine, The University of Texas MD Anderson Cancer Center, Houston, TX, 2016 - 2019
Institutional Committee Activities
Member, The University of Texas Collaboration for Population Health Innovation and Improvement (CoPHII) Cancer Survivorship Workgroup, 2021 - Present
| | |
| --- | --- |
| 2020 | Harris Health System Champion of the Quarter, Harris Health System |
| 2020 | Champion of the Quarter, Harris Health System |
| 2019 | President's Recognition of Faculty Excellence Award in Prevention & Outreach, MD Anderson |
| 2019 | Grand Prize, "Prescriptions (Rx) for Produce", American College of Physicians Innovation Challenge |
| 2019 | Division of Cancer Medicine Award in Outreach, MD Anderson |
| 2018 | Innovator of the Year for the LBJ Community Farm, Harris Health |
| 2014 | Faculty of the Year in Medical Oncology, NYU, NYU School of Medicine |
| 2006 | Fellow of the Year in Hematology, NYU School of Medicine |
| 1998 | Community Service Scholarship, University of California, San Diego (UCSD) |
| 1998 | Parowski Scholarship, University of California, San Diego (UCSD) |
| 1998 | Medellas Scholarship, University of California, Irvine |
| 1998 | Jayne Unzelman Memorial Scholarship for academic excellence and service, University of California, Irvine |
| 1998 | Graduated magna cum laude, Biological Sciences B.S. Program, UCI |
| 1996 | Phi Beta Kappa |
| 1994 | Regents' Scholarship, The University of California |
| 1994 | Dean's Honor List School of Biological Sciences, University of California, Irvine |
Harris County Medical Society, Houston, TX
Member, 2018 - Present
American Society of Clinical Oncology (ASCO)
Member, 2006 - Present
Physicians for Human Rights
Member, 2006 - Present
Peer-Reviewed Articles
Raber M, Rechis R, LaRue DM, Ho-Pham TT, Oestman K, Walsh Jr MT, Kizub D, Ma H, Galvan E, Zhao H, Gonzalez J, Lei X, Hu J, Basen-Engquist K.

. Enhancing the utilization of health living interventions among cancer survivors in historically underserved populations and communities. Cancer Causes Control, 2023.

Lopez-Olivo MA, James J, James J, Krause KJ, Roth M, Palos GR, Ma H, Rodriguez A, Gilmore K, Cinciripini P, Suarez-Almazor ME

. A systematic review and meta-analysis of e-cigarette use among cancer survivors. J Cancer Surviv. e-Pub 2023. PMID: 36952212.

Hui D, Puac V, Shelal Z, Dev R, Hanneman SK, Jennings K, Ma H, Urbauer DL, Shete S, Fossella F, Liao Z, Blumenschein G, Chang JY, O'Reilly M, Gandhi SJ, Tsao A, Mahler DA, Bruera E

. Effect of dexamethasone on dyspnoea in patients with cancer (ABCD): a parallel-group, double-blind, randomised, controlled trial. Lancet Oncol 23(10):1321-1331, 2022. e-Pub 2022. PMID: 36087590.

Hui D et al.

. Effect of Dexamethasone for Dyspnea in Patients with Cancer: A Parallel-Group, Multi-Site, Double-Blind, Randomized Clinical Trial. The Lancet Oncology, 2022.

Xu C, Smith GL, Chen YS, Checka CM, Giordano SH, Kaiser K, Lowenstein LM, Ma H, Mendoza TR, Peterson SK, Shih YT, Shete S, Tang C, Volk RJ, Sidey-Gibbons C

. Short-form adaptive measure of financial toxicity from the Economic Strain and Resilience in Cancer (ENRICh) study: Derivation using modern psychometric techniques. PLoS One 17(8):e0272804, 2022. e-Pub 2022. PMID: 36006909.

Apostolidou E, Lachowiez C, Juneja HS, Qiao W, Ononogbu O, Miller-Chism CN, Udden M, Ma H, Mims MP

. Clinical Outcomes of Patients With Newly Diagnosed Acute Lymphoblastic Leukemia in a County Hospital System. Clin Lymphoma Myeloma Leuk 21(11):e895-e902, 2021. e-Pub 2021. PMID: 34376374.

Hu Z, Pan Z, Chen W, Shi Y, Wang W, Yuan J, Wang E, Zhang S, Kurt H, Mai B, Zhang X, Liu H, Rios AA, Ma HY, Nguyen ND, Medeiros LJ, Hu S

. Primary Effusion Lymphoma: A Clinicopathological Study of 70 Cases. Cancers (Basel) 13(4), 2021. e-Pub 2021. PMID: 33669719.

Cho D, Basen-Engquist K, Acquati C, Pettaway C, Ma H, Markofski M, Li Y, Canfield SE, Gregg J, McNeill LH

. Cultural Adaptation of Evidence-Based Lifestyle Interventions for African American Men With Prostate Cancer: A Dyadic Approach. Am J Mens Health 14(6):1557988320945449, 2020. PMID: 33148111.

Cho D, Basen-Engquist K, Acquati C, Ma H, Pettaway C, Li Y, Diep CS, McNeill LH

. Study protocol: a lifestyle intervention for African American and Hispanic prostate cancer survivors on active surveillance and their partners. Pilot Feasibility Stud 6:111, 2020. e-Pub 2020. PMID: 32782817.

Mai B, Wang W, Medeiros LJ, Ma HY, Hu Z

. TdT-positive high grade B-cell lymphoma transformed from grade 3B follicular lymphoma in an HIV-positive patient. Pathology 51(7):764-768, 2019. e-Pub 2019. PMID: 31666176.

Nusrat M, Parkes A, Kieser R, Hu B, Farhat D, Rieber A, Ma H

. Standardizing Opioid Prescribing Practices for Cancer-Related Pain Via a Novel Interactive Documentation Template at a Public Hospital. J Oncol Pract 15(11):e989-e996, 2019. e-Pub 2019. PMID: 31225981.

Parkes A, Nusrat M, Di Tomasso PM, Davis L, Ogbonnaya S, Iwuorie M, Patel S, Abraham TG, Mack R, Bhadkamkar NA, Ma H, Nazario LA, Ramondetta L, Rosenstock A, Rieber AG

. Successful Implementation of a Multidisciplinary Chemotherapy Efficiency Initiative at a Community Hospital. J Oncol Pract:JOP1800541. e-Pub 2019. PMID: 30990730.

King N, Kukreja K, Murzabdillaeva A, Ali Y, Willis J, Maiti A, Ma H, Bull J

. A rare presentation of carcinosarcoma of the bone in a young female; response with gemcitabine and docetaxel. Clin Sarcoma Res 9:10, 2019. e-Pub 2019. PMID: 31304003.

Chung C, Ma H

. Driving Toward Precision Medicine for Acute Leukemias: Are We There Yet?. Pharmacotherapy 37(9):1052-1072, 2017. e-Pub 2017. PMID: 28654205.

Ma HY, Smeltz R, Schindewolf J, Empalmado M, Cohen SE

. Medical repatriation at end of life: Barriers, facilitation, and fulfillment-A case-series study at a New York public hospital. J Clin Oncol 32(31_suppl):141, 2014. PMID: 28142709.

Deng J, Wang DX, Deng W, Li CY, Tong J, Ma H

. Regulation of alveolar fluid clearance and ENaC expression in lung by exogenous angiotensin II. Respir Physiol Neurobiol 181(1):53-61, 2012. e-Pub 2011. PMID: 22138610.

Valderrama D, Orsini J, Mainardi C, Ma H

. Cerebrovascular Disease as Initial Clinical Presentation in a Patient With Idiopathic Thrombotic Thrombocytopenic Purpura: A Case Report. Journal of Hematology 1(1):23-27, 2012.

Deng W, Yu M, Ma H, Hu LA, Chen G, Wang Y, Deng J, Li C, Tong J, Wang DX

. Predictors and outcome of patients with acute respiratory distress syndrome caused by miliary tuberculosis: a retrospective study in Chongqing, China. BMC Infect Dis 12:121, 2012. e-Pub 2012. PMID: 22607610.

Lee J, Son MJ, Woolard K, Donin NM, Li A, Cheng CH, Kotliarova S, Kotliarov Y, Walling J, Ahn S, Kim M, Totonchy M, Cusack T, Ene C, Ma H, Su Q, Zenklusen JC, Zhang W, Maric D, Fine HA

. Epigenetic-mediated dysfunction of the bone morphogenetic protein pathway inhibits differentiation of glioblastoma-initiating cells. Cancer Cell 13(1):69-80, 2008. PMID: 18167341.

Fine HA, Kim L, Albert PS, Duic JP, Ma H, Zhang W, Tohnya T, Figg WD, Royce C

. A phase I trial of lenalidomide in patients with recurrent primary central nervous system tumors. Clin Cancer Res 13(23):7101-6, 2007. PMID: 18056189.

Sommer JM, Ma H, Wang CC

. Cloning, expression and characterization of an unusual guanine phosphoribosyltransferase from Giardia lamblia. Mol Biochem Parasitol 78(1-2):185-93, 1996. PMID: 8813688.
Abstracts
Rangel M, Ma H, Basen-Engquist K

. Disparities in completion of physical activity program for sedentary breast cancer survivors. 41st annual meeting of the American Society of Preventive Oncology, 2017.

Ma H, Rangel M, Basen-Engquist K

. The effect of race/ethnicity and insurance status on physical functioning and quality of life (QoL) outcomes after a structured program to increase physical activity in breast cancer survivors. Fifth State of the Science Cancer Survivorship Research Symposium, 2017.

Seetharamu N, Ma HY, Smeltz R, Schindewolf J, Empalmado M, Cohen SE

. Medical repatriation at end of life: Barriers, facilitation, and fulfillment – A case-series study at a New York public hospital. 2014 ASCO Palliative Care in Oncology Symposium, 2014.

Mo L, Deng FM, Chachoua A, Huang WC, Ma HY, Lopez H, Huang C, Wu XR

. Novel Role of X-linked Inhibitor of Apoptosis Protein (XIAP) in Bladder Cancer Cell Invasion and Prediction of Disease Progression. Journal of Clinical Oncology 32(15), 2014.

Yuan Y, Ma H, Cohen DJ, Ryan T, Choi H, Love E, Awad M, Khambata-Ford S, Mauro D, Hochster H

. Activity and tolerance of biweekly CapeOx-cetuximab in 1st line therapy of metastatic colorectal cancer: Relation to K-ras mutation status. ASCO Annual Meeting Proceedings, 2009.

Ma HY, Newman E, Ryan T, Miller G, Sarpel U, Pachter HL, Cohen DJ, Choi H, Goldberg JD, Hochster HS

. Neoadjuvant therapy of gastric cancer with cetuximab added to both irinotecan and cisplatin, followed by surgical resection and adjuvant chemoradiation. ASCO Annual Meeting Proceedings, 2009.

Cohen D, Ma H, Yuan Y, Hochman T, Hochster HS

. Biweekly cetuximab, oxaliplatin, and capecitabine in first line therapy of metastatic colorectal cancer: Preliminary results on toxicity and K-ras status. ASCO Annual Meeting Proceedings, 2008.
Book Chapters
Ma H, Patel TA, Hui D. Chapter 7: Oncology. In: Approach to Internal Medicine: A Resource Book for Clinical Practice, 2021.
| | |
| --- | --- |
| Title: | LBJ, Community Farm: A Public Health Intervention |
| Funding Source: | Texas Medical Center Health Policy Institute |
| Role: | Principal Investigator |
| | |
| --- | --- |
| Title: | Prescription (Rx) for Produce: A Grassroots Medicine, Farm‐to‐Hospital Initiative |
| Funding Source: | American College of Physicians (ACP) Innovation Challenge |
| Role: | Collaborator |
| | |
| --- | --- |
| Title: | "Improving Survivorship Care for Underserved Cancer Survivors with Multiple Chronic Conditions at Harris Health" |
| Funding Source: | UTHealth-MD Anderson Population Health Initiative Collaborative Projects Fund |
| Role: | Collaborator |
| | |
| --- | --- |
| Title: | "Building a Clinical Trial Network for Texas Community Affiliates", |
| Funding Source: | Cancer Prevention & Research Institute of Texas (CPRIT) |
| Role: | Network Affiliate Lead |
| | |
| --- | --- |
| Title: | "Adaptation and Pilot Testing of a Lung Cancer Screening Decision Aid for Patients from a Safety-Net Healthcare System" |
| Funding Source: | Community Outreach and Engagement Fund for Underserved Texans Seed Funding Research or Cancer Control Project Program |
| Role: | Co-Investigator |
| | |
| --- | --- |
| Title: | "The Baylor College of Medicine-MD Anderson-Harris Health Cancer Patient Navigation (CANTO) Collaborative" |
| Funding Source: | Navigation Capacity-Building Initiative Grant, American Cancer Society |
| Role: | Collaborator |
| | |
| --- | --- |
| Title: | "A Technology-Enabled Approach to Enhancing Outpatient Symptom Management" |
| Funding Source: | Rising Tide Foundation |
| Role: | Co-Investigator |