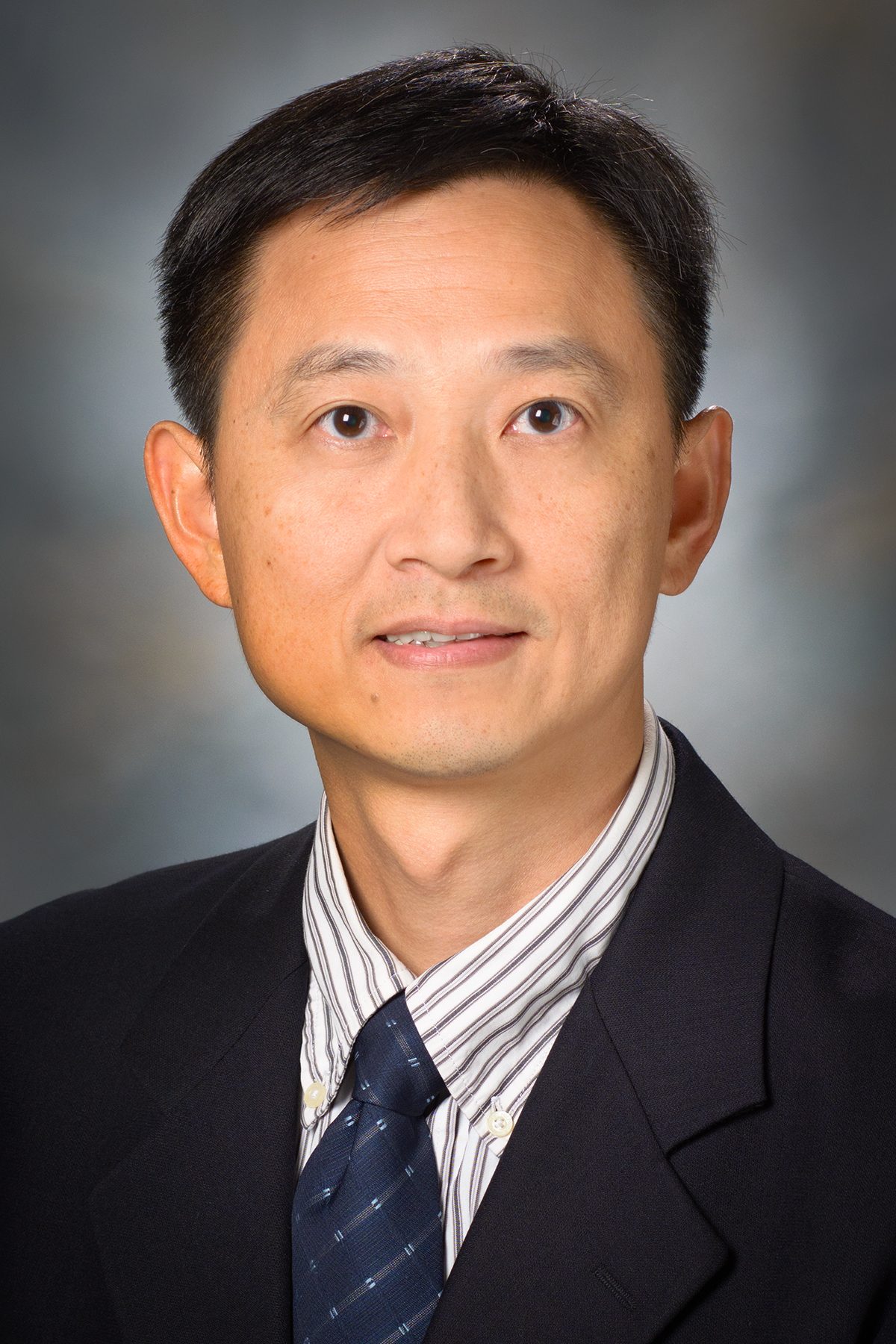 Ho-Ling Anthony Liu, Ph.D.
Department of Imaging Physics, Division of Diagnostic Imaging
About Dr. Liu
Ho-Ling Anthony Liu, Ph.D., is a Professor and Director of the Imaging Physics Residency Program in the Department of Imaging Physics. Dr. Liu has more than 20 years of experience in advanced neuroimaging. His research interest is on development of perfusion and functional MRI methods for management of neurological diseases. He has been collaborating with clinicians and scientists in radiology, psychology and neuroscience, and serving as a PI or a co-investigator in research grants. He has authored over 100 articles in peer-reviewed scientific journals, lectured and chaired at national and international conferences and held symposia and hands-on workshops in related fields. He frequently serves as a reviewer for journals such as MRM, Med Phys, NeuroImage and PNAS, and for the ISMRM for many years. Dr. Liu's current research directions include quantitative MRI for characterizing tumor microenvironment and precise functional localization with pre-surgical functional MRI.
Read More
Primary Appointment
Professor, Department of Imaging Physics, Division of Diagnostic Imaging, The University of Texas MD Anderson Cancer Center, Houston, TX
The focus of his research is to develop and optimize advanced MR neuroimaging methods for improving diagnosis, treatment planning and evaluation of early treatment response of tumors. Two specific directions are:
1. Quantitative MRI for characterizing tumor microenvironment: this includes the quantitation of dynamic susceptibility contrast (DSC), dynamic contrast enhanced (DCE) and arterial spin labeling (ASL) MRI for characterizing tumor angiogenesis, and the characterization of microvascular properties such as vessel caliber and vessel reactivity using MRI methods.
2. Advanced MRI for pre-surgical planning and intra-operative evaluation: this includes advanced functional MRI acquisition/processing strategy and the study of neurovascular coupling of brain activation adjacent to tumors for pre-surgical planning, and the incorporation of functional/physiological imaging for the intra-operative evaluation.
Advanced brain tumor imaging | Pre-surgical functional MRI and diffusion MR tractography | Optimization of MRI sequences for neurological applications
Degree-Granting Education
| | |
| --- | --- |
| 2000 | University of Texas Health Science Center, San Antonio, TX, USA, PHD, Medical Physics |
| 1994 | National Tsing Hua University, Hsinchu, TWN, MS, Nuclear Science |
| 1992 | National Tsing Hua University, Hsinchu, TWN, BS, Physics |
Postgraduate Training
| | |
| --- | --- |
| 2004-2005 | Resident, Medical Physics, University of Texas MD Anderson Cancer Center, Houston, TX |
| | |
| --- | --- |
| 2004 | American Board of Radiology (Diagnostic Radiologic Physics) with MOC |
Administrative Appointments/Responsibilities
Residency Program Director, Department of Imaging Physics, The University of Texas MD Anderson Cancer Center, Houston, TX, 2016 - Present
| | |
| --- | --- |
| Title: | A Comprehensive Clinical fMRI Software Solution to Enable Mapping of Critical Functional Networks and Cerebrovascular Reactivity in the Brain |
| Funding Source: | NIH/NCI |
| Role: | Principal Investigator |