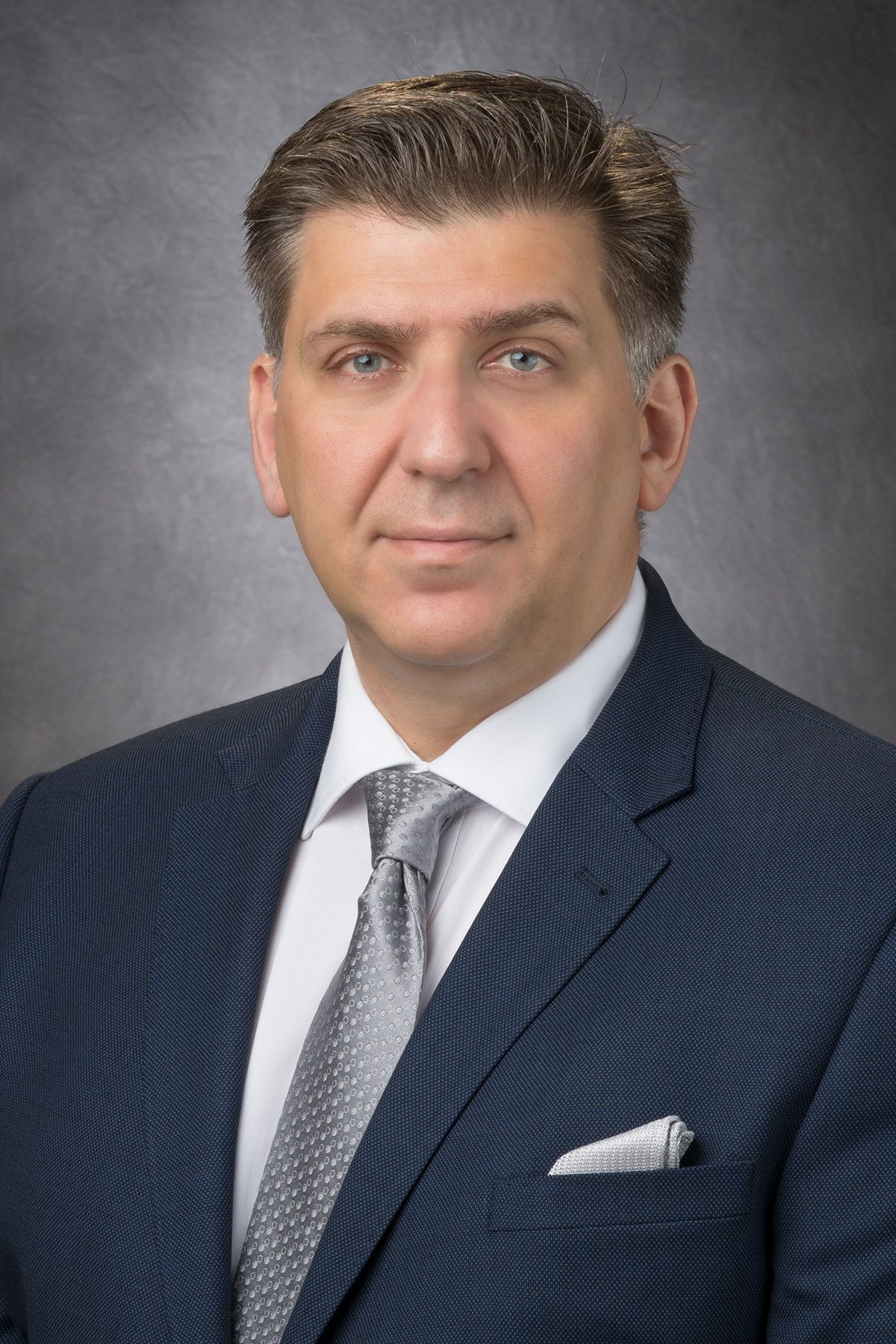 Ioannis 'Johnny' Vlahos, B.Sc., M.B.B.S., M.R.C.P., F.R.C.R., D.A.B.R.
Department of Thoracic Imaging, Division of Diagnostic Imaging
About Dr. Ioannis "Johnny" Vlahos
Dr. Ioannis Vlahos is a Professor of Radiology in the Department of Thoracic Imaging and Director of Education, Division of Diagnostic Imaging at The University of Texas MD Anderson Cancer Center, Houston TX. He obtained his medical degree from King's College London, England. His primary interests are focused on Thoracic Imaging and Resident, Fellow and Post-Graduate Education. He lectures extensively nationally and internationally and has authored papers on nodules and other lung conditions present on lung CT studies, including screening. He is the track chair for Thoracic Imaging at the two main national bodies of radiology (Radiological Society of North America, American Roentgen Ray Society) where he organizes the annual meeting program, including sessions on the practicalities and implementation of lung cancer screening. He is an advisory editor for the journal Clinical Radiology and reviewer for multiple high impact radiological journals reviewing manuscripts on the detection, characterization and management of nodules in and out of screening programs. He is the selected speaker for these issues at the International Davos Course, which he is also the US chair for. He has published upon and lectured on the use of computer aided detection techniques for lung nodules and was part of the development, trial design and a senior reader on the Siemens Healthcare FDA-approved PMA for LungCare - a software product for detecting and evaluating CT detected nodules. He has internationally recognized expertise in the utilization and implementation of CT techniques and their technical/physics adaptations and has written about these and lectured extensively on these topics. He is also directly involved at MDACC with screening initiatives.
Read More
Primary Appointment
Professor, Department of Thoracic Imaging, Division of Diagnostic Imaging, The University of Texas MD Anderson Cancer Center, Houston, TX
Vice Chair of Education and Faculty Development, Division of Diagnostic Imaging, The University of Texas MD Anderson Cancer Center, Houston, TX
Degree-Granting Education
| | |
| --- | --- |
| 1993 | King's College London, London, GBR, MBBS, Distinction in Medicine and Surgery |
| 1990 | King's College London, London, GBR, BSc, Pharmacology |
| | |
| --- | --- |
| 2004 | American Board of Radiology |
| 2002 | Radiology: Certificate of Completion of Specialists Training |
| 1999 | Radiology: Fellowship of the Royal College of Radiologists |
| 1996 | Medicine: Membership of the Royal College of Physicians |
Academic Appointments
Honorary Reader (non-tenure track), Department of Radiology, St. George's University, University of London, London, 2017 - 2019
Assistant Professor, Department of Radiology, New York University - Tisch Medical Center & Bellevue Hospitals, New York, NY, 2003 - 2007