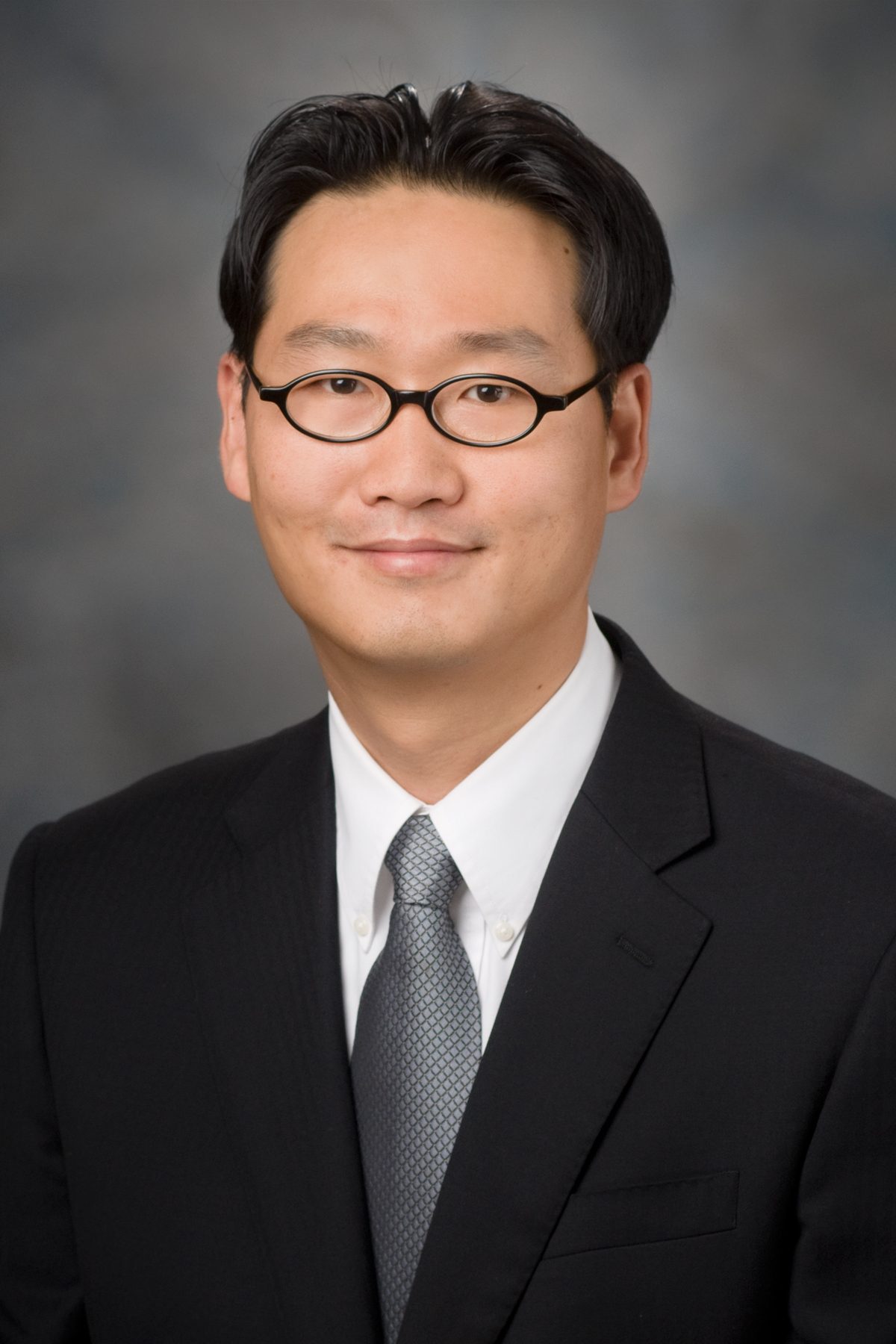 Jae-Il Park, Ph.D.
Department of Experimental Radiation Oncology, Division of Radiation Oncology
Primary Appointment
Associate Professor, Department of Experimental Radiation Oncology, Division of Radiation Oncology, The University of Texas MD Anderson Cancer Center, Houston, TX
Wnt Signaling and Cancer Wnt signaling is essential for development, tissue homeostasis, and regeneration. However, hyperactivation of Wnt signaling leads to human disease including cancer. Thus, blockade of Wnt signaling will be the potential therapeutic approaches for cancer treatment. However, due to the crucial roles of Wnt signaling in tissue stem cell maintenance and activation, targeting Wnt signaling is still challenging. To tackle this problem, we are addressing the following questions:
How do we manipulate Wnt signaling for disease treatment? How can cancer-specific Wnt signaling regulators be therapeutically targeted?
Related publications: Park et al., Nature 2009 ; Jung et al., Molecular Cell 2013 ; Jun et al., Cell Reports 2013 ; Jung et al., Oncotarget 2016 ; Wang et al., Nature Communications 2016 Stem Cells in Tissue Regeneration and Cancer Stem cells are self-renewing cells and are constitutively or conditionally activated during tissue homeostasis and regeneration, respectively. Understanding the biology of stem cells will provide valuable insights into therapeutic applications in regenerative medicine. To date, stem cell studies are profoundly dependent of consensus stem cell markers, which may not fully represent the physiology of stem cells. Moreover, due to the fine interaction between intrinsic and extrinsic factors in modulating stem cells, utilizing animal models is imperative to understand stem cell behavior. To overcome such technical limitation, we established genetically engineered mouse models using a functional stem cell marker. These mouse models enabled us to visualize, quantify, and perform the cellular and genetic manipulation of stem cells in vivo. Employing these mouse models, we are solving the following problems:
What triggers quiescence exit of stem cells upon tissue injury? To rebuild tissues from isolated tissue stem cells for disease modeling and treatment How do tumor-initiating cells become therapeutically resistant? How do we target stemness and cellular plasticity of cancer cells?
Related publications: Jun et al., Nature Communications 2016 ; Wang et al., Nature Communications 2016
For more information, please visit our web site at www.JParkLab.org .
Degree-Granting Education
| | |
| --- | --- |
| 2006 | The University of Texas MD Anderson Cancer Center, Houston, TX, USA, PHD, Genes and Development (advisor: Pierre D. McCrea, PhD) |
| 2001 | Korea University, Seoul, KOR, MS, Molecular Biology (advisor: Sung-Gil Chi, PhD) |
| 1999 | Korea University, Seoul, KOR, BS, Biology |
Postgraduate Training
| | |
| --- | --- |
| 2006-2010 | Postdoctoral Fellow, Stanford University School of Medicine, Stanford, CA |
Academic Appointments
Assistant Professor, Department of Experimental Radiation Oncology, Division of Radiation Oncology, The University of Texas MD Anderson Cancer Center, Houston, TX, 2010 - Present
Other Appointments/Responsibilities
Regular member, Genes and Development Program, Houston, TX, 2014 - Present
Regular Member, The University of Texas - Graduate School of Biomedical Sciences, Houston, TX, 2010 - Present
Institutional Committee Activities
Faculty Senator, The Faculty Senate, 2016 - Present
Committee member, Faculty Academic Review Committee, 2015 - Present
Committee member, Institutional Animal Care and Use Committee, 2015 - Present
Committee member, Admission Committee - The University of Texas - Graduate School of Biomedical Sciences, 2015 - Present
| | |
| --- | --- |
| 2015 | DOD CDMRP Career Development Award |
| 2014 | CPRIT Scholar |
| 2011 | Rising STARS Award, University of Texas |
| 2011 | AACR - Career Development Award, PANCAN |
| 2011 | CCSG New Faculty Award, MD Anderson Cancer Center |
| 2008 | Stanford Comprehensive Cancer Center Fellowship, Stanford School of Medicine |
| 2007 | Dean's Fellowship, Stanford School of Medicine |
| 2006 | Presidents' Scholar Award, UT M. D. Anderson Cancer Center and UT Health Science Center |
| 2006 | Grady Saunders Award, UT M. D. Anderson Cancer Center |
| 2005 | Rosalie B. Hite Fellowship, UT M. D. Anderson Cancer Center |
| 1999 | Magna Cum Laude, Korea University |
International Society for Stem Cell Research
Member, 2017 - Present
Radiation Research Society
Member, 2016 - Present
American Society for Biochemistry and Molecular Biology, Rockville, MD
Member, 2013 - Present
American Association for Cancer Research
Member, 2007 - Present
Peer-Reviewed Articles
Invited Articles
McCrea PD, Park JI, Developmental functions of the P120-catenin sub-family., 1773 (1) :17-33, 2007
| | |
| --- | --- |
| Title: | Dissecting PAF, an Accelerator of Colorectal Cancer |
| Funding Source: | NIH/NCI |
| Role: | Principal Investigator |
| | |
| --- | --- |
| Title: | PAF, a Novel Wnt Signaling Regulator, in Colorectal Cancer |
| Funding Source: | Cancer Prevention & Research Institute of Texas (CPRIT) |
| Role: | Principal Investigator |
| | |
| --- | --- |
| Title: | PPAR-delta Regulation of Wnt/B-catenin to Drive Colon Cancer |
| Funding Source: | Cancer Prevention & Research Institute of Texas (CPRIT) |
| Role: | Co-Investigator |
| | |
| --- | --- |
| Title: | Mechanisms of DHA and EPA Differential Effects on Colon Cancer Chemoprevention |
| Funding Source: | Cancer Prevention & Research Institute of Texas (CPRIT) |
| Role: | Co-Investigator |
| | |
| --- | --- |
| Title: | Dissecting TMEM9, a Wnt Signaling Regulator of Colorectal Cancer |
| Funding Source: | DOD/Congressionally Directed Medical Research Programs (DOD/CDMRP) |
| Role: | Principal Investigator |
| | |
| --- | --- |
| Title: | 15-LOX-1 Modulation of colon cancer promotion by Linoleic Acid |
| Funding Source: | NIH/NCI |
| Role: | Collaborator |