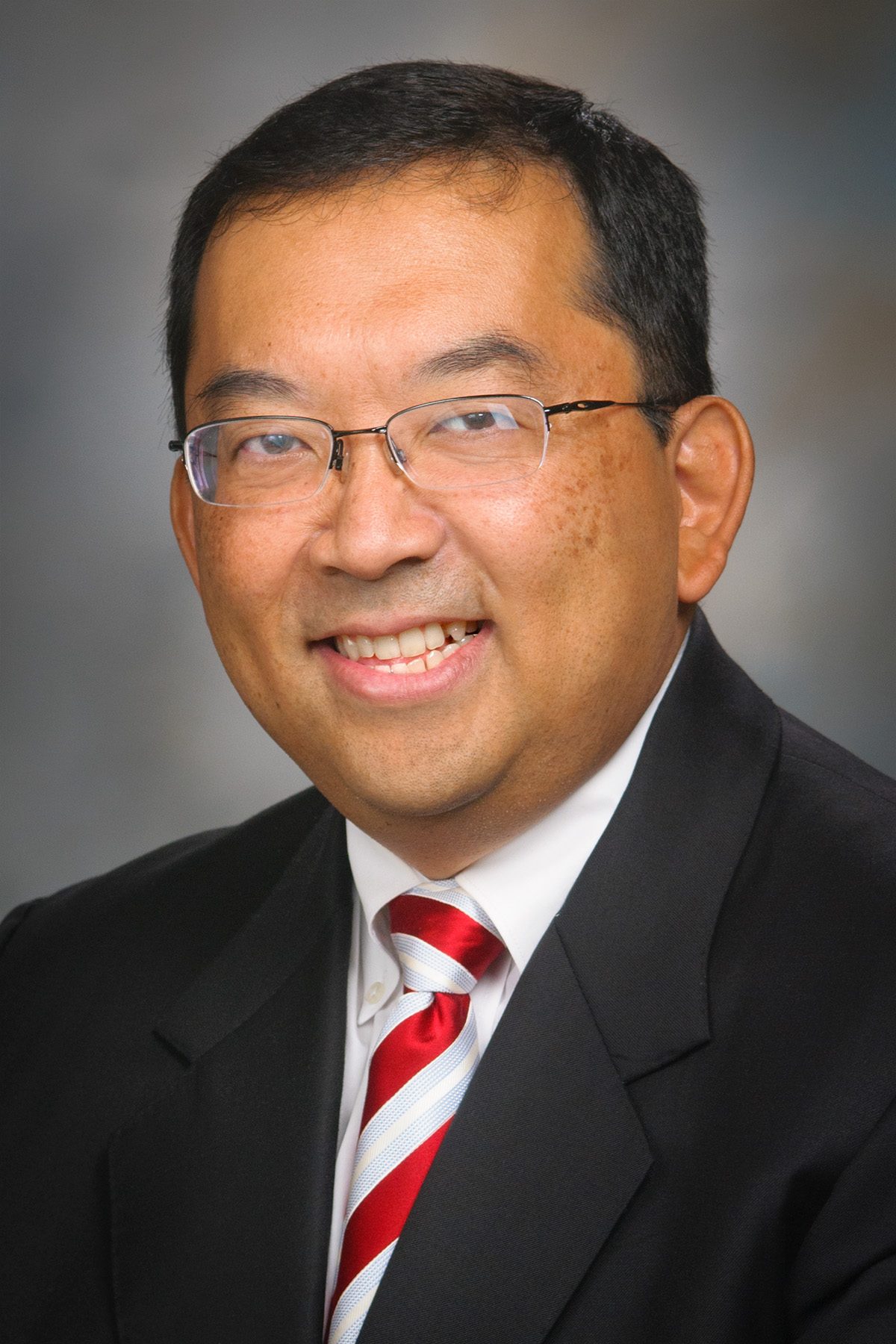 Javier A. Adachi, M.D., FACP, FIDSA
Department of Infectious Diseases, Infection Control, and Employee Health, Division of Internal Medicine
Dual/Joint/Adjunct Appointment
Clinical Adjunct Professor, Department of Medicine, Division of Infectious Diseases, The University of Texas Health Science Center at Houston Medical School, Houston, TX
Degree-Granting Education
| | |
| --- | --- |
| 1992 | Alberto Hurtado Medical School, Universidad Peruana Cayetano Heredia, Lima, USA, MD, Medicine |
Postgraduate Training
| | |
| --- | --- |
| 2006-2007 | Clinical Safety & Effectiveness Education Program, The University of Texas MD Anderson Cancer Center, Houston, TX |
| 1996-2000 | Fellowship, Division of Infectious Diseases, The University of Texas Health Science Center at Houston Medical School, Houston, TX |
| 1996-2000 | Research Fellowship, Center for Infectious Diseases, The University of Texas Health Science Center at Houston Medical School and School of Public Health, Houston, TX |
| 1993-1996 | Residency Program, Department of Internal Medicine, Henry Ford Hospital, Detroit, MI |
| | |
| --- | --- |
| 2006 | American Board of Internal Medicine - Internal Medicine Specialty Board |
Academic Appointments
Assistant Professor, Department of Infectious Diseases, Infection Control and Employee Health, The University of Texas MD Anderson Cancer Center, Houston, TX, 2003 - 2010
Administrative Appointments/Responsibilities
Associate Director, Infectious Diseases Fellowship Program, The University of Texas MD Anderson Cancer Center and Baylor College of Medicine, Houston, TX, 2007 - 2011
Director of Academic Training Programs, Department of Infectious Diseases, Infection Control and Employee Health, The University of Texas MD Anderson Cancer Center, Houston, TX, 2005 - 2011
Peer-Reviewed Articles
Adachi JA, Perego C, Graviss L, Dvorak T, Hachem R, Chemaly RF, Raad II

. The role of interventional molecular epidemiology in controlling clonal clusters of multidrug-resistant Pseudomonas aeruginosa in critically ill cancer patients. Am J Infect Control 37(6):442-6, 2009. e-Pub 2008. PMID: 19118923.

Vigil KJ, Mulanovich VE, Chemaly RF, Tarrand J, Raad I, Adachi JA

. Severe parainfluenza virus type 2 supreglottitis in an immunocompetent adult host: An unusual case of a parainfluenza viral infection. J Intern Med 265(3):397-400, 2009.

Georgescu G, Isola IM, Youssef S, Adachi J, Rolston K

. Disseminated salmonellosis in a patient treated with temozolomide. J Infect 57(5):414-5, 2008. e-Pub 2008. PMID: 18715650.

Youssef S, Hachem R, Chemaly RF, Adachi J, Ying J, Rolston K, Raad I

. The role of vitamin B6 in the prevention of haematological toxic effects of linezolid in patients with cancer. J Antimicrob Chemother 61(2):421-4, 2008. PMID: 18174198.