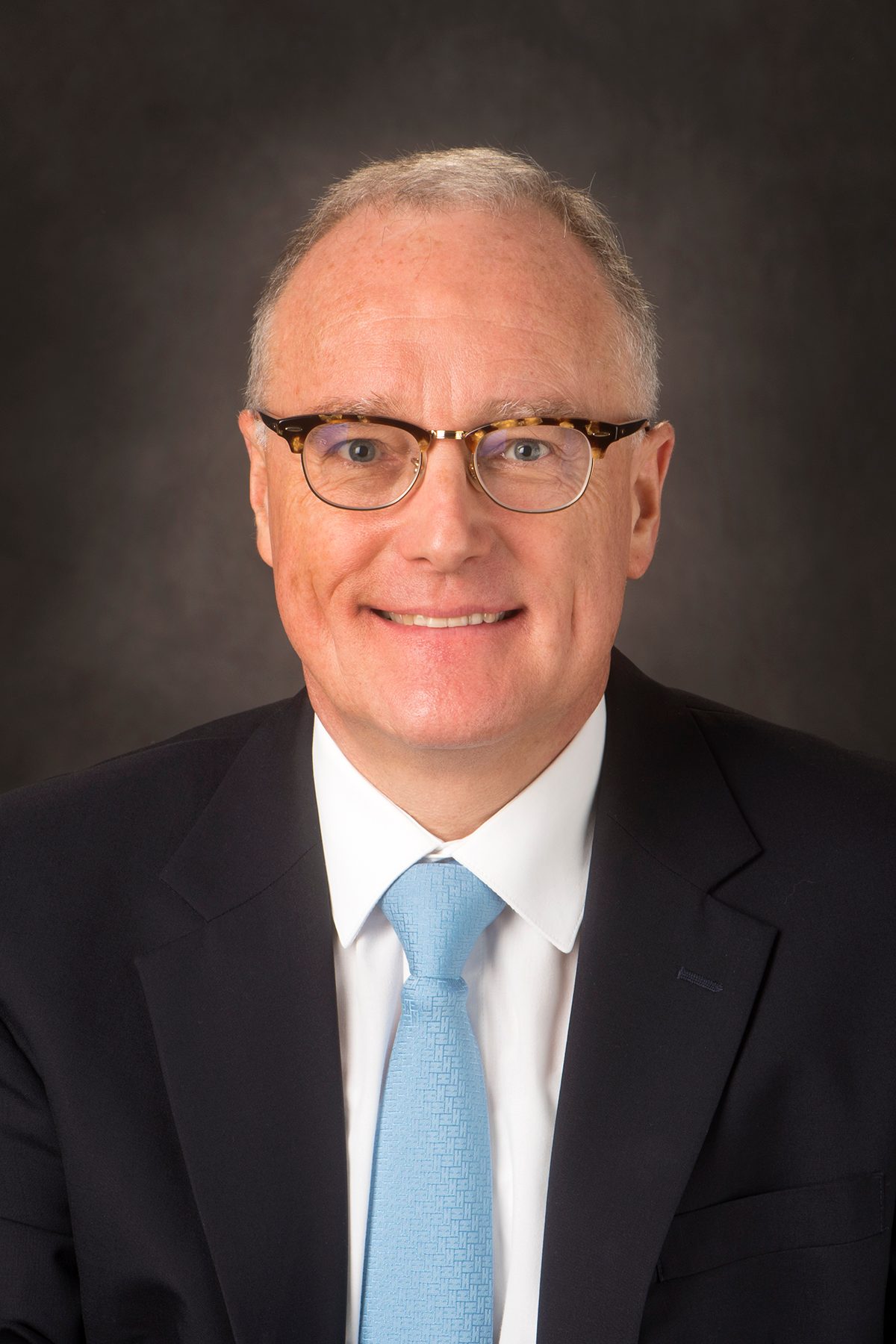 Jean-Nicolas Vauthey, MD
Department of Surgical Oncology, Division of Surgery
About Dr. Vauthey
Dr. Vauthey's clinical research focuses on methods to measure and to improve outcome after hepatic resection for hepatobiliary malignancies. Dr. Vauthey proposed a standardized method for calculating the volume of the anticipated liver remnant prior to liver surgery. This method of measurement is used to compare patients prior to liver resection to determine the need for preoperative portal vein embolization. Dr. Vauthey critically analyzed the staging system for hepatocellular carcinoma and based on his work, the American Joint Committee on Cancer and the International Union Against Cancer adopted a new simplified staging systems for hepatocellular carcinoma. Dr. Vauthey is Chair of The American Joint Committee on Cancer Hepatobiliary and Pancreas Task Force for the 8th Edition of the Manual for Staging Cancer. Dr. Vauthey has evaluated the use of preoperative chemotherapy in the multidisciplinary treatment of patients with hepatic colorectal metastases. He has pioneered the use of 2‑stage hepatectomy for patients with advanced metastatic colorectal carcinoma to liver. Dr. Vauthey's most recent work has focused on somatic mutations and their role in defining response, treatment and prognosis after resection of colorectal liver metastases. Dr. Vauthey is the author of a treatment algorithm for hepatic colorectal liver metastases.
Dr. Vauthey organized and chaired symposia at national and international meetings. Dr. Vauthey is the past President of the Americas Hepato-Pancreato-Biliary Association. Dr Vauthey is on the Board of Trustees of the Society for Surgery of the Alimentary Tract. Dr. Vauthey co-authored more than 430 publications in peer-reviewed journals and more than 85 reviews and book chapters in major textbooks. Dr. Vauthey is editor of major textbooks devoted to hepatobiliary cancers. Dr. Vauthey is on the editorial board of the Journal of the American College of Surgeons, Surgery, Annals of Surgery, Annals of Surgical Oncology and the Journal of Gastrointestinal Surgery.
Dr. Vauthey is the recipient of the prestigious 2011 Faculty Achievement Award in Patient Care for his commitment to the mission of The University of Texas MD Anderson Cancer.
Read More
Primary Appointment
Chief, Hepato-Pancreato-Biliary Section, Department of Department of Surgical Oncology, The University of Texas MD Anderson Cancer Center, Houston, TX
Bessie McGoldrick Professor in Clinical Cancer Research, Department of Surgical Oncology, Division of Surgery, The University of Texas MD Anderson Cancer Center, Houston, TX
Professor, Department of Department of Surgical Oncology, Division of Surgery, The University of Texas MD Anderson Cancer Center, Houston, TX
Degree-Granting Education
| | |
| --- | --- |
| 1983 | Lausanne University Medical School, Lausanne, SWI, MD, Medical Doctor Thesis |
| 1979 | Lausanne University Medical School, Lausanne, SWI, MD, Swiss Federal Medical Diploma |
| 1973 | Gymnase of Vevey, Vevey, SWI, BA, Physics and Biology |
| | |
| --- | --- |
| 1990 | American Board of Surgery |
Other Appointments/Responsibilities
Chair, Hepatobiliary Expert Panel, AJCC Cancer Staging Manual 8th Edition, Chicago, IL, 2013 - Present
Institutional Committee Activities
Co-Chair, Cholangiocarcinoma Institutional Working Group, 2013 - Present
| | |
| --- | --- |
| 2017 | European Surgical Association Honorary Member 2017, European Surgical Association |
| 2017 | Thoma E Weiss Outstanding Alumnus, Ochsner Medical Center |
| 2017 | Portuguese Surgical Society, XXXVII Congresso Nacional De Cirurgia |
| 2017 | Outstanding Teacher Award, MD Anderson Cancer Center |
| 2014 | The European Society of Surgical Oncology Medal, ESSO 34 -BASO 2014 Congress, October 29-31 |
| 2012 | Cancer Fighters' Eagle Award, Cancer Fighters of Houston, Inc. |
| 2011 | Faculty Achievement Award in Patient Care, The University of Texas MD Anderson Cancer Center |
| 2011 | Apple Award, MD Anderson Patient Education Office and the Health Education Week 2011 Committee |
| 2006 | Center for Biomedical Engineering Summer Internship Program Excellence in Teaching Award, The University of Texas MD Anderson Cancer Center |
| 2005 | America's Top Doctors, Castle Connolly Medical Ltd. |
| 2001 | Merit Award, National Health Information Award, MD Anderson Cancer Center |
Peer-Reviewed Articles
Invited Articles
Passot G, Vauthey JN, In favor of two-stage hepatectomy (TSH), 41 (12) :1566-1567, 2015
Brudvik KW, Vauthey JN, Peeling off technique or bile duct resection of tumor thrombus in hepatocellular carcinoma. Does future liver directed treatment justify less extensive surgery?, 261 (5) :e126, 2015
Vauthey JN, Pawlik TM, Invited Critique - Preoperative biopsy evaluation of chemotherapy-associated liver injuries: looking for a needle in a hay-stack?, 147 (12) :1092, 2012
Editorials
Tzeng CW, Vauthey JN, Ann Surg Oncol, 20 (8) :2457-2459, 2013
Vauthey JN, Zimmitti G, Shindo J, HPB (14) :493-499, 2012
Vauthey JN, J Clin Oncol, 25 (29) :4524-4525, 2007
Vauthey JN, Kopetz SE, Cancer, 119 (23) :4083-4085
Book Chapters
Nagorney DM, Pawlik TM, Chun YS, Ebata T, Vauthey JN, Perihilar Bile Ducts, In: AJCC Cancer Staging Manual, Eighth, Springer: Switzerland, 311-316, 2016
Contreras CM, Brouquet A, Maru DM, Vauthey JN, Hepatic steatosis, steatohepatitis, and chemotherapy-related liver injury, In: Blumgart's Surgery of the Liver, Biliary Tract, and Pancreas, 5th, Elsevier-Saunders: Philadelphia, 999-1005, 2012
Letters to the Editor
Brudvik KW, Vauthey JN, Re "Comparison of techniques for volumetric analysis of the future liver remnant: implications for major hepatic resections"., HPB (Oxford), 18: 557, 2016
Torzilli G, Belghiti J, Kokudo N, Takayama T, Capussotti L, Nuzzo G, Vauthey JN, Choti MA, De Santibanes E, Donadon M, Makuuchi M, Reply to Letter: A snapshot of the effective indications and results of surgery for hepatocellular carcinoma in tertiary referral centers: is it adherent to the EASL/AASLD recommendations? An observational study of the HCC East-West Study Group": When the study setting "ignores" the patients, Ann Surg, 262: e30-e31, 2015
Mise Y, Kopetz S, Vauthey JN, Addition of RAS mutation status may strengthen the predictive model for progression of indeterminate pulmonary nodules, Ann Surg, 264: e7, 2015
Torzilli G, Belghiti J, Kokudo N, Takayama T, Capussotti L, Nuzzo G, Vauthey JN, Choti MA, De Santibanes E, Donadon M, Morenghi E, Makuuchi M`, Reply to Letter to the Editor entitled "A snapshot of the effective indications and results of surgery for hepatocellular carcinoma in tertiary referral centers: Is it adherent to the EASL/AASLD recommendations? An observational study of the HCC East-West Study Group: When the study setting "Ignores" the patients, Ann Surg, 257: 929-937, 2013
Vauthey JN, Kopetz S, Aloia TA, Andreou A, KRAS Mutation in colorectal cancer metastases after adjuvant FOLFOX for the primary, Br J Cancer, 107: 1442-1443, 2012