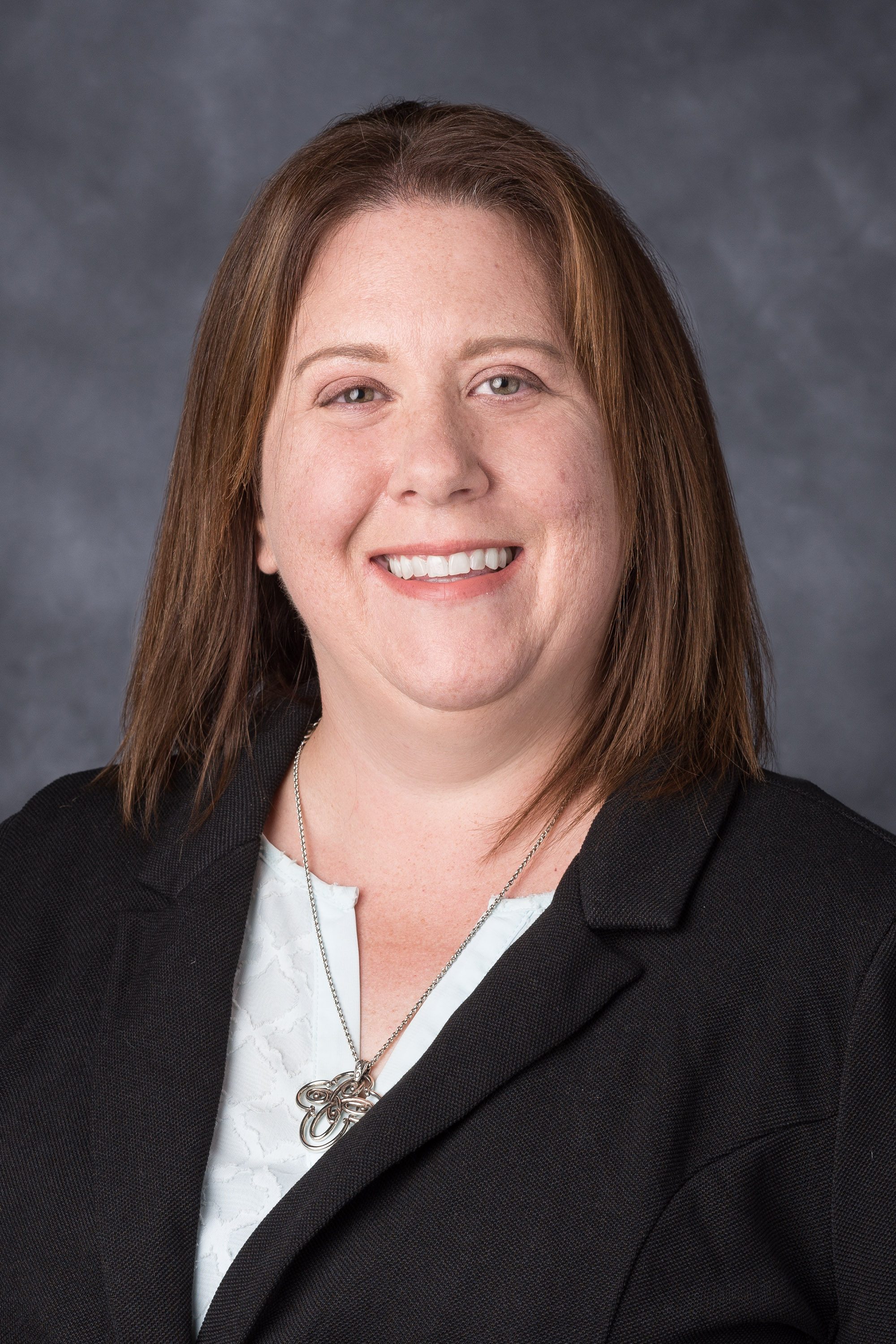 Jennifer M Mitchell, VMD
Department of Veterinary Medicine and Surgery, Division of Basic Sciences
Primary Appointment
Assistant Professor, Department of Veterinary Medicine and Surgery, Division of Basic Science Research, The University of Texas MD Anderson Cancer Center, Houston, TX
Degree-Granting Education
| | |
| --- | --- |
| 2007 | University of Pennsylvania, Philadelphia, PA, USA, VMD, Veterinary Medicine |
| 2003 | Drexel University, Philadelphia, PA, USA, MS, Laboratory Animal Science |
Academic Appointments
Instructor, Department of Veterinary Medicine and Surgery, Division of Basic Science Research, The University of Texas MD Anderson Cancer Center, Houston, TX, 2011 - 2014
Other Appointments/Responsibilities
Clinical Veterinarian, Armed Forces Radiobiology Research Institute (Henry M. Jackson Foundation), Bethesda, MD, 2008 - 2011
Associate Veterinarian, Mason-Dixon Equine Associates, Littlestown, PA, 2007 - 2008
Institutional Committee Activities
Member, Faculty Academic Review Committee, 2015 - 2018
Alternate Member, Radiation Safety Committee, 2013 - 2017
Alternate Member, Institutional Animal Care and Use Committee, 2012 - Present
Consultantships
Veterinary Consultant, NIAID Radiological/Nuclear Medical Countermeasures Data Monitoring Committee, Bethesda, MD, 2011 - Present
Military or Other Governmental Service
Reserve Veterinary Medical Officer - National Animal Health Emergency Response Corps, United States Department of Agriculture, 2013 - Present
American Association for Laboratory Animal Science, Memphis, TN
Vice Chair - Online Learning Committee, 2016 - 2017
American Veterinary Medical Association, Schaumberg, IL
Member, 2016 - Present
American Association for Laboratory Animal Science, Memphis, TN
Member - Online Learning Committee, 2013 - 2018
Texas Branch of the American Association for Laboratory Animal Science, San Antonio, TX
Member, 2011 - Present
American Society of Laboratory Animal Practitioners, Memphis, TN
Member, 2009 - Present
Association of Primate Veterinarians, Memphis, TN
Member, 2009 - Present
Peer-Reviewed Articles
Melancon MP, Appleton Figueira T, Fuentes DT, Tian L, Qiao J, Gagea M, Ensor, J, Munoz N, Maldonando K, Dixon K, McWatters A, Mitchell J, McArthur M, Gupta S, Tam AL

. Developing an Electroporation and Nanoparticle-based Therapeutic Platform For Bone Metastases. Radiology 286:149-157, 2018. e-Pub 2017.

Mitchell J, Tinkey PT, Avritscher R, Van Pelt C, Eskandari G, George SK, Xiao L, Cressman E, Morris JS, Rashid A, Kaseb AO, Amin HA, Uthamanthil R

. Validation of a Preclinical Model of Diethylnitrosamine-Induced Hepatic Neoplasia in Yucatan Miniature Pigs. Oncology 91(2):90-100, 2016. e-Pub 2016. PMID: 27305144.

Abdel-Wahab R, Shehata S, Hassan MM, Habra MA, Eskandari G, Tinkey PT, Mitchell J, Lee JS, Amin HM, Kaseb HO

. Type I Insulin-Like Growth Factor as a Liver Reserve Assessment Tool in Hepatocellular Carcinoma. Journal of Hepatocellular Carcinoma 2:131-142, 2015. PMID: 27508202.

Moroni M, Coolbaugh TV, Mitchell JM, Lombardini E, Moccia KD, Shelton LJ, Nagy V, Whitnall MH

. Vascular access port implantation and serial blood sampling in a Gottingen minipig (Sus scrofa domestica) model of acute radiation injury. J Am Assoc Lab Anim Sci 50(1):65-72, 2011. PMID: 21333166.

Moccia KD, Olsen CH, Mitchell JM, Landauer MR

. Evaluation of hydration and nutritional gels as supportive care after total-body irradiation in mice (Mus musculus). J Am Assoc Lab Anim Sci 49(3):323-328, 2010. PMID: 20587164.

Guan F, Uboh CE, Soma LR, Birks E, Chen J, Mitchell J, You Y, Rudy J, Xu F, Li X, Mbuy G

. LC-MS/MS method for confirmation of recombinant human erythropoietin and darbepoetin alpha in equine plasma. Analytical Chemistry 79(12):4627-4635, 2007. e-Pub 2007. PMID: 17500535.

Frank JA, Zywicke H, Jordan EK, Mitchell J, Lewis BK, Miller B, Bryant LH Jr, Bulte JW

. Magnetic intracellular labeling of mammalian cells by combining (FDA-approved) superparamagnetic iron oxide MR contrast agents and commonly used transfection agents. Academic Radiology 9(Supplement 2):S484-487, 2002. PMID: 12188316.