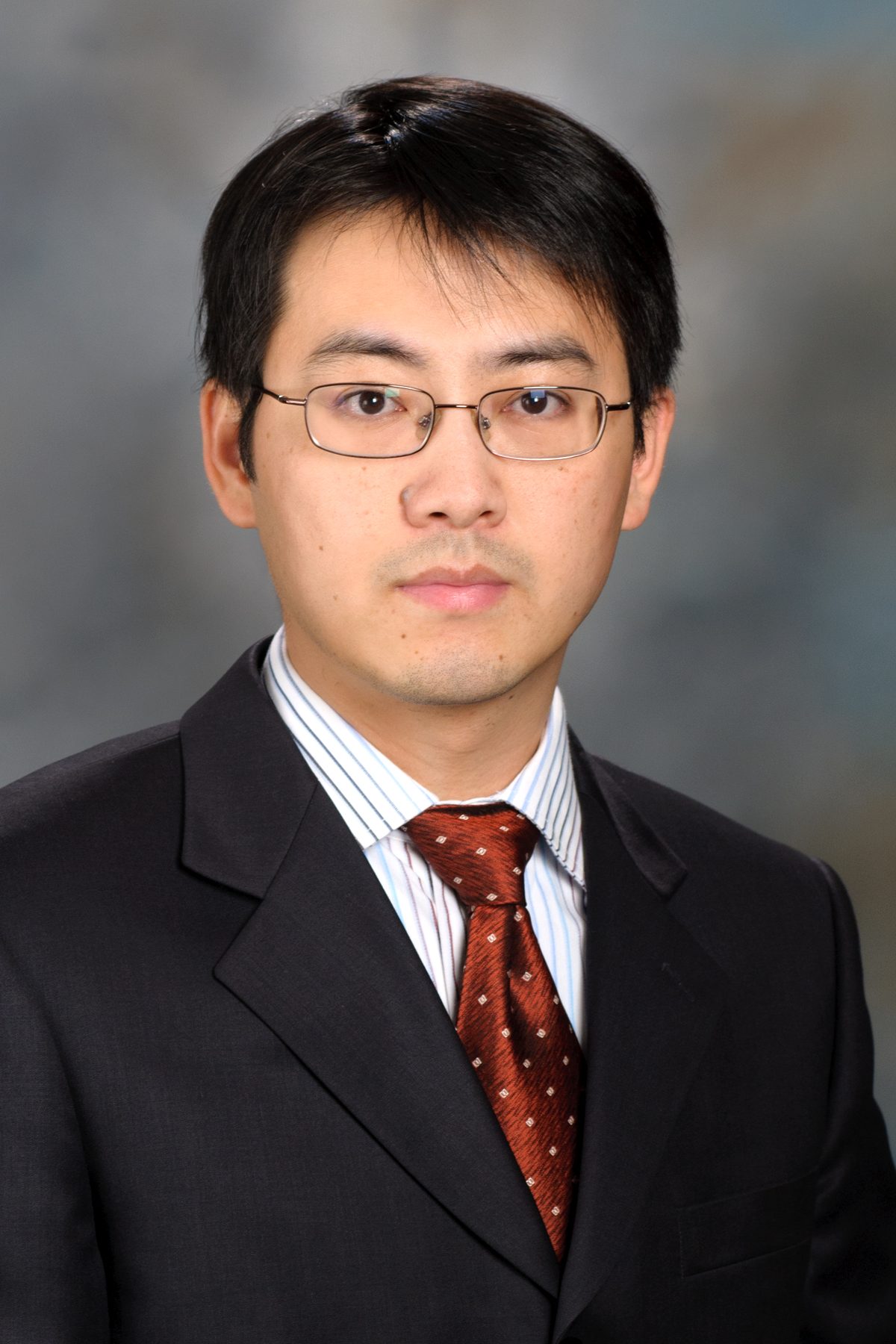 Jian Hu
Department of Cancer Biology, Division of VP, Research
Present Title & Affiliation
Primary Appointment
Associate Professor, Department of Cancer Biology, Division of Basic Science Research, The University of Texas MD Anderson Cancer Center, Houston, TX
Degree-Granting Education
| | |
| --- | --- |
| 2007 | University of North Carolina at Chapel Hill, Chapel Hill, NC, USA, PHD, Biochemistry and Biophysics |
| 2002 | Shanghai Cancer Center, Shanghai, CHN, MS, Molecular Biology |
| 1999 | Fudan University, Shanghai, CHN, BS, Biology |
Postgraduate Training
| | |
| --- | --- |
| 2011-2014 | Instructor, Cancer Biology, MD Anderson Cancer Center, Department of Genomic Medicine, Houston, TX |
| 2007-2011 | Research Fellowship, Cancer Biology, Dana Farber Cancer Center, Harvard Medical School, Boston, MA |
| | |
| --- | --- |
| 2020 | Andrew Sabin Family Fellowship Award, Andrew Sabin Family Foundation |
| 2020 | MD Anderson Faculty Scholar Award, MD Anderson Cancer Center |
| 2019 | Young Investigators Forum, Society of Neuro-Oncology |
| 2018 | Cancer Stem Cell Young Investigator Award, Cancer Stem Cell Conference (CSC) |
| 2018 | Young Investigator MERIT Award (R37), NCI |
| 2018 | John P. McGovern Award for Outstanding Teaching, MD Anderson UTHealth Graduate School (GSBS) |
| 2017 | Distinguished Scientist Award, Sontag Foundation |
| 2017 | American Cancer Society Research Scholar Award, MD Anderson Cancer Center |
| 2017 | Wall of Science Award, MD Anderson Cancer Center |
| 2016 | Sidney Kimmel Scholar Award, The Sidney Kimmel Foundation for Cancer Research |
| 2015 | Young Investigator Workshop (Brain Tumor) Travel Award, Oslo University Hospital and MD Anderson Cancer Center |
| 2015 | CCSG New Faculty Award, UT MD Anderson |
| 2014 | Brain Cancer SPORE Career Development Award, NCI |
| 2014 | Broach Scholar Award, The Broach Foundation |
| 2014 | Rising STARS Award, Science and Technology Acquisition and Retention Program, The University of Texas System |
| 2013 | K99/R00 Pathway to Independence Award, NIH |
| 2013 | Travel Award on Adult Stem Cells in Aging Diseases and Cancer, V. Else Kröner-Fresenius Symposium, Eisenach, Germany |
| 2011 | 7th Annual Postdoc/Graduate Student Retreat, Best Oral Presentation Award, Dana Farber Cancer Center |
| 2008 | Fellow Award, Leukemia and Lymphoma Society |
| 2006 | Graduate Fellow Award, Best Graduate Student Award, Lineberger Cancer Center, University of North Carolina at Chapel Hill |
| 2005 | Travel Award: Ubiquitin and Signaling, Taos, New Mexico, Keystone Symposium |
| 2004 | Best Poster Award for Chinese Scholar Association of United States, Durham, North Carolina |
| 1999 | Zengshou Scholarship, Fudan University |
| 1995 | Renmin, People Scholarship, Fudan University |
Society for NeuroOncology
Active Member, 2015 - Present
AACR
Active Member, 2007 - Present
Peer-Reviewed Articles
Zhou X, He C, Ren J, Dai C, Stevens SR, Wang Q, Zamler D, Shingu T, Yuan L, Chandregowda CR, Wang Y, Ravikumar V, Rao AU, Zhou F, Zheng H, Rasband MN, Chen Y, Lan F, Heimberger AB, Segal BM, Hu J

. Mature myelin maintenance requires Qki to coactivate PPARβ-RXRα-mediated lipid metabolism. J Clin Invest 130(5):2220-2236, 2020. PMID: 32202512.

Zamler DB, Shingu T, Kassab C, Ott M, Tomczak K, Liu J, Li Y, Lai I, Zhang S, Han G, Rai K, Yee C, Wang L, Huse J, Heimberger AB, Draetta GF, Hu J.

. Immune landscape of a genetically-engineered murine model of glioma relative to human glioma by single-cell sequencing. bioRxiv, 2020. e-Pub 2020.

Li F, Deng Z, Zhang L, Wu C, Jin Y, Hwang I, Vladimirova O, Xu L, Yang L, Lu B, Dheekollu J, Li JY, Feng H, Hu J, Vakoc CR, Ying H, Paik J, Lieberman PM, Zheng H

. ATRX loss induces telomere dysfunction and necessitates induction of alternative lengthening of telomeres during human cell immortalization. EMBO J:e96659. e-Pub 2019. PMID: 31454099.

Yao Y, Luo F, Tang C, Chen D, Qin Z, Hua W, Xu M, Zhong P, Yu S, Chen D, Ding X, Zhang Y, Zheng X, Yang J, Qian J, Deng Y, Hoon DSB, Hu J, Chu Y, Zhou L

. Molecular subgroups and B7-H4 expression levels predict responses to dendritic cell vaccines in glioblastoma: an exploratory randomized phase II clinical trial. Cancer Immunol Immunother 67(11):1777-1788, 2018. e-Pub 2018. PMID: 30159779.

Hwang I, Cao D, Na Y, Kim DY, Zhang T, Yao J, Oh H, Hu J, Zheng H, Yao Y, Paik J

. Far Upstream Element-Binding Protein 1 Regulates LSD1 Alternative Splicing to Promote Terminal Differentiation of Neural Progenitors. Stem Cell Reports 10(4):1208-1221, 2018. e-Pub 2018. PMID: 29606613.

Chen D, Chen D, Cao D, Hu J, Yao Y

. A signature based on survival-related genes identifies high-risk glioblastomas harboring immunosuppressive and aggressive ECM characteristics. Zhong Nan Da Xue Xue Bao Yi Xue Ban 43(4):368-382, 2018. PMID: 29774872.

Zhang P, He D, Xu Y, Hou J, Pan BF, Wang Y, Liu T, Davis CM, Ehli EA, Tan L, Zhou F, Hu J, Yu Y, Chen X, Nguyen TM, Rosen JM, Hawke DH, Ji Z, Chen Y

. Genome-wide identification and differential analysis of translational initiation. Nat Commun 8(1):1749, 2017. e-Pub 2017. PMID: 29170441.

Wang Q, Hu B, Hu X, Kim H, Squatrito M, Scarpace L, deCarvalho AC, Lyu S, Li P, Li Y, Barthel F, Cho HJ, Lin YH, Satani N, Martinez-Ledesma E, Zheng S, Chang E, Sauvé CG, Olar A, Lan ZD, Finocchiaro G, Phillips JJ, Berger MS, Gabrusiewicz KR, Wang G, Eskilsson E, Hu J, Mikkelsen T, DePinho RA, Muller F, Heimberger AB, Sulman EP, Nam DH, Verhaak RGW

. Tumor Evolution of Glioma-Intrinsic Gene Expression Subtypes Associates with Immunological Changes in the Microenvironment. Cancer Cell 32(1):42-56.e6, 2017. PMID: 28697342.

Barthel FP, Wei W, Tang M, Martinez-Ledesma E, Hu X, Amin SB, Akdemir KC, Seth S, Song X, Wang Q, Lichtenberg T, Hu J, Zhang J, Zheng S, Verhaak RG

. Systematic analysis of telomere length and somatic alterations in 31 cancer types. Nat Genet 49(3):349-357, 2017. e-Pub 2017. PMID: 28135248.

Boutin AT, Liao WT, Wang M, Hwang SS, Karpinets TV, Cheung H, Chu GC, Jiang S, Hu J, Chang K, Vilar E, Song X, Zhang J, Kopetz S, Futreal A, Wang YA, Kwong LN, DePinho RA

. Oncogenic Kras drives invasion and maintains metastases in colorectal cancer. Genes Dev 31(4):370-382, 2017. e-Pub 2017. PMID: 28289141.

Shingu T, Ho AL, Yuan L, Zhou X, Dai C, Zheng S, Wang Q, Zhong Y, Chang Q, Horner JW, Liebelt BD, Yao Y, Hu B, Chen Y, Fuller GN, Verhaak RG, Heimberger AB, Hu J

. Qki deficiency maintains stemness of glioma stem cells in suboptimal environment by downregulating endolysosomal degradation. Nat Genet. e-Pub 2016. PMID: 27841882.

Hu B, Wang Q, Wang YA, Hua S, Sauvé CG, Ong D, Lan ZD, Chang Q, Ho YW, Monasterio MM, Lu X, Zhong Y, Zhang J, Deng P, Tan Z, Wang G, Liao WT, Corley LJ, Yan H, Zhang J, You Y, Liu N, Cai L, Finocchiaro G, Phillips JJ, Berger MS, Spring DJ, Hu J, Sulman EP, Fuller GN, Chin L, Verhaak RG, DePinho RA

. Epigenetic Activation of WNT5A Drives Glioblastoma Stem Cell Differentiation and Invasive Growth. Cell 167(5):1281-1295.e18, 2016. PMID: 27863244.

Shingu T, Holmes L, Henry V, Wang Q, Latha K, Gururaj AE, Gibson LA, Doucette T, Lang FF, Rao G, Yuan L, Sulman EP, Farrell NP, Priebe W, Hess KR, Wang YA, Hu J, Bögler O

. Suppression of RAF/MEK or PI3K synergizes cytotoxicity of receptor tyrosine kinase inhibitors in glioma tumor-initiating cells. J Transl Med 14(1):46. e-Pub 2016. PMID: 26861698.

Brandon D. Liebelt, Takashi Shingu, Xin Zhou, Jiangong Ren, Seul A. Shin, and Jian Hu

. Glioma Stem Cells: Signaling, Microenvironment, and Therapy. Stem Cells International 2016(10.1155):10, 2016.

Kim H, Zheng S, Amini SS, Virk SM, Mikkelsen T, Brat DJ, Grimsby J, Sougnez C, Muller F, Hu J, Sloan AE, Cohen ML, Van Meir EG, Scarpace L, Laird PW, Weinstein JN, Lander ES, Gabriel S, Getz G, Meyerson M, Chin L, Barnholtz-Sloan JS, Verhaak RG

. Whole-genome and multisector exome sequencing of primary and post-treatment glioblastoma reveals patterns of tumor evolution. Genome Res 25(3):316-27, 2015. e-Pub 2015. PMID: 25650244.

Shingu T, Jaskelioff M, Yuan L, Ding Z, Protopopov A, Kost-Alimova M, Hu J

. Utilizing murine inducible telomerase alleles in the studies of tissue degeneration/regeneration and cancer. J Vis Exp(98), 2015. e-Pub 2015. PMID: 25938254.

Yao Y, Hu J, Shen Z, Yao R, Liu S, Li Y, Cong H, Wang X, Qiu W, Yue L

. MiR-200b expression in breast cancer: a prognostic marker and act on cell proliferation and apoptosis by targeting Sp1. J Cell Mol Med. e-Pub 2015. PMID: 25639535.

Hu J, Ho AL, Yuan L, Hu B, Hua S, Hwang SS, Zhang J, Hu T, Zheng H, Gan B, Wu G, Wang YA, Chin L, DePinho RA

. From the Cover: Neutralization of terminal differentiation in gliomagenesis. Proc Natl Acad Sci U S A 110(36):14520-7, 2013. e-Pub 2013. PMID: 23918370.

Muller FL, Colla S, Aquilanti E, Manzo VE, Genovese G, Lee J, Eisenson D, Narurkar R, Deng P, Nezi L, Lee MA, Hu B, Hu J, Sahin E, Ong D, Fletcher-Sananikone E, Ho D, Kwong L, Brennan C, Wang YA, Chin L, DePinho RA

. Passenger deletions generate therapeutic vulnerabilities in cancer. Nature 488(7411):337-42, 2012. PMID: 22895339.

Chen AJ, Paik JH, Zhang H, Shukla SA, Mortensen R, Hu J, Ying H, Hu B, Hurt J, Farny N, Dong C, Xiao Y, Wang YA, Silver PA, Chin L, Vasudevan S, Depinho RA

. STAR RNA-binding protein Quaking suppresses cancer via stabilization of specific miRNA. Genes Dev 26(13):1459-72, 2012. PMID: 22751500.

Ying H, Kimmelman AC, Lyssiotis CA, Hua S, Chu GC, Fletcher-Sananikone E, Locasale JW, Son J, Zhang H, Coloff JL, Yan H, Wang W, Chen S, Viale A, Zheng H, Paik JH, Lim C, Guimaraes AR, Martin ES, Chang J, Hezel AF, Perry SR, Hu J, Gan B, Xiao Y, Asara JM, Weissleder R, Wang YA, Chin L, Cantley LC, DePinho RA

. Oncogenic Kras maintains pancreatic tumors through regulation of anabolic glucose metabolism. Cell 149(3):656-70, 2012.

Ding Z, Wu CJ, Jaskelioff M, Ivanova E, Kost-Alimova M, Protopopov A, Chu GC, Wang G, Lu X, Labrot ES, Hu J, Wang W, Xiao Y, Zhang H, Zhang J, Zhang J,Gan B, Perry SR, Jiang S, Li L, Horner JW, Wang YA, Chin L, DePinho RA

. Telomerase reactivation following telomere dysfunction yields murine prostate tumors with bone metastases. Cell 148(5):896-907, 2012. e-Pub 2012.

Hu J, Hwang SS, Liesa M, Gan B, Sahin E, Jaskelioff M, Ding Z, Ying H, Boutin AT, Zhang H, Johnson S, Ivanova E, Kost-Alimova M, Protopopov A, Wang YA, Shirihai OS, Chin L, DePinho RA

. Antitelomerase therapy provokes ALT and mitochondrial adaptive mechanisms in cancer. Cell 148(4):651-63, 2012. PMID: 22341440.

Hu J, Zacharek S, He YJ, Lee H, Shumway S, Duronio RJ, Xiong Y

. WD40 protein FBW5 promotes ubiquitination of tumor suppressor TSC2 by DDB1-CUL4-ROC1 ligase. Genes Dev 22(7):866-71, 2008. PMID: 18381890.
Invited Articles
McCall CM, Hu J, Xiong Y. Recruiting substrates to Cullin 4-dependent ubiquitin ligases by DDB1. Cell Cycle 4(1):27-9, 2005. e-Pub 2005. PMID: 15655366.
| | |
| --- | --- |
| Title: | Targeting glioma stem cells by perturbation of telomere maintenance mechanisms |
| Funding Source: | NIH/NCI |
| Role: | Principal Investigator |
| | |
| --- | --- |
| Title: | Leukemia and Lymphoma Society Career Development Fellowship |
| Funding Source: | Leukemia and Lymphoma Society |
| Role: | Postdoctoral Fellow |
| | |
| --- | --- |
| Title: | Brain Cancer SPORE Career Development Award |
| Funding Source: | NIH/NCI |
| Role: | Principal Investigator |
| | |
| --- | --- |
| Title: | Brain Cancer Research Award |
| Funding Source: | The Broach Foundation |
| Role: | Principal Investigator |
| | |
| --- | --- |
| Title: | The Role of RNA Binding Protein Qk (Quaking) in Gliomagenesis |
| Funding Source: | NIH/NCI |
| Role: | Principal Investigator |
| | |
| --- | --- |
| Title: | New Therapeutic Targets of Glioblastoma by Investigating the Functions of QKI |
| Funding Source: | Mike Hogg Foundation |
| Role: | Principal Investigator |
| | |
| --- | --- |
| Title: | UT MD Anderson Center for Genetics and Genomics |
| Funding Source: | MD Anderson Cancer Center |
| Role: | Principal Investigator |
| | |
| --- | --- |
| Title: | ACS Research Scholar Award |
| Funding Source: | American Cancer Society (ACS) |
| Role: | Principal Investigator-MDACC |
| | |
| --- | --- |
| Title: | Role of quaking gene in regulating the niche-independent stemless of glioma stem cells, 01 (promoted to R37 MERIT Award and extended to 7 years) |
| Funding Source: | NIH/NCI |
| Role: | Principal Investigator |
| | |
| --- | --- |
| Title: | Distinguished Scientist Award (career development award) |
| Funding Source: | Sontag Foundation |
| Role: | Principal Investigator |
| | |
| --- | --- |
| Title: | Identifying molecular vulnerabilities in telomere maintenance of ATRX mutant gliomas |
| Funding Source: | MD Anderson IRG |
| Role: | Principal Investigator |
| | |
| --- | --- |
| Title: | The Transformative Glioblastoma Initiative |
| Funding Source: | The Brockman Foundation |
| Role: | Principal Investigator |
| | |
| --- | --- |
| Title: | To investigate the function of H3.3 chaperone complex in regulating Alternative Lengthening of Telomere in malignant gliomas |
| Funding Source: | The Emerson Collective |
| Role: | Principal Investigator |
| | |
| --- | --- |
| Title: | To Investigate the Role of Histone Mutations and Their Therapeutic Implications in Pediatric High-Grade Glioma |
| Funding Source: | Matthew Larson Foundation |
| Role: | Principal Investigator |
| | |
| --- | --- |
| Title: | To investigate the etiology of oligodendroglioma |
| Funding Source: | Oligo Nation Foundation |
| Role: | Principal Investigator |
| | |
| --- | --- |
| Title: | To test the efficacy of anti-CD47 and anti-B7H4 with a novel genetically engineered mouse GBM model system |
| Funding Source: | Dr. Marnie Rose Foundation |
| Role: | Principal Investigator |