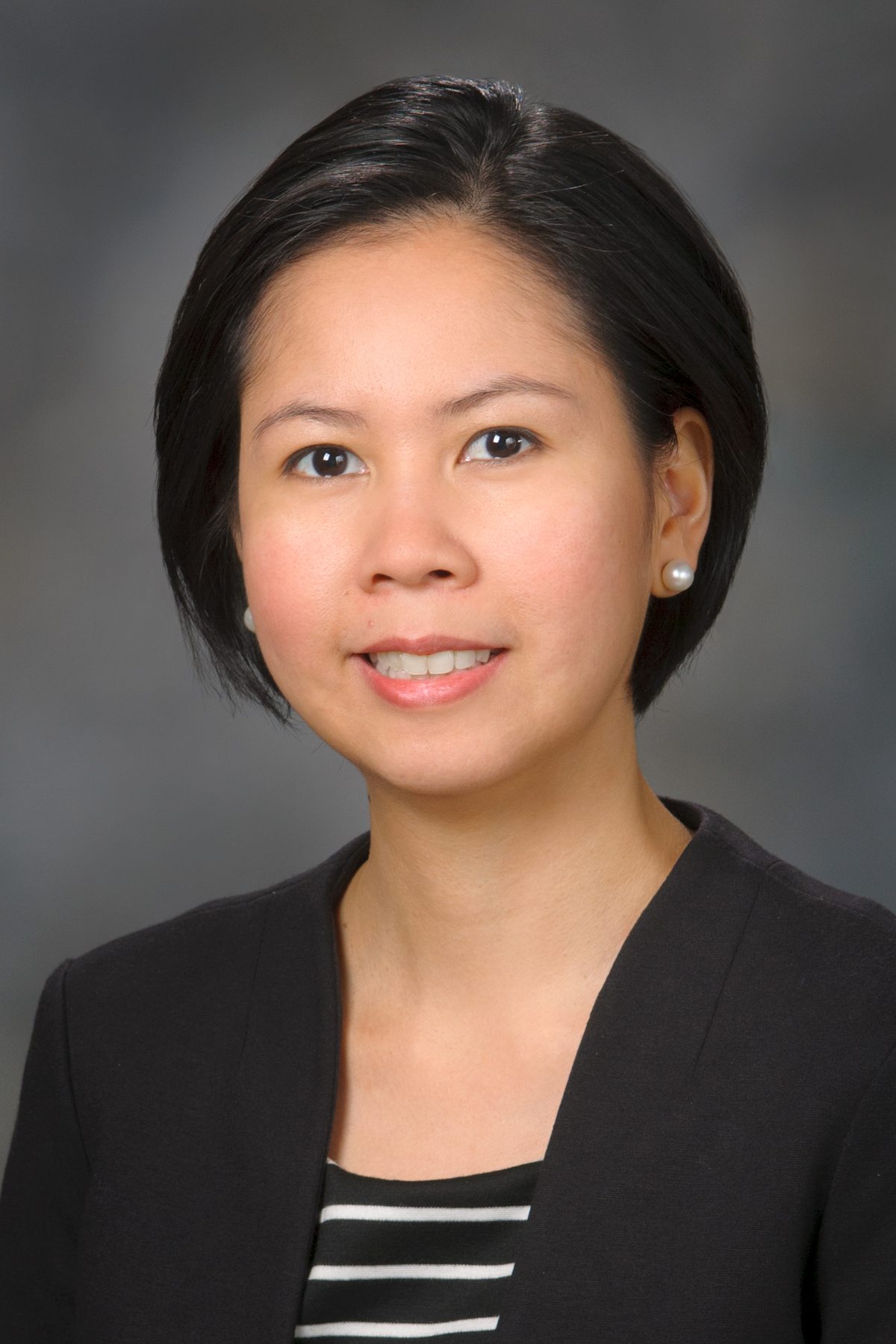 Joanna-Grace M Manzano, MD, MPH, FACP
Department of General Internal Medicine, Division of Internal Medicine
Primary Appointment
Assistant Professor, Department of General Internal Medicine, The University of Texas MD Anderson Cancer Center, Houston, TX
Degree-Granting Education
| | |
| --- | --- |
| 2003 | University of Santo Tomas, Manila, PHL, MD, Doctor of Medicine |
Postgraduate Training
| | |
| --- | --- |
| 2019-2019 | Clinical Safety and Effectiveness Program, Office of Performance Improvement, The University of Texas School of Public Health, Houston, TX |
| 2015-2015 | AAMC Minority Career Development Program, Association of American Medical Colleges, Atlanta, GA |
| 2013-2018 | Master Degree in Public Health, Major in Epidemilogy, The University of Texas School of Public Health, Houston, TX |
| 2012-2013 | Certificate in Public Health, The University of Texas School of Public Health, Houston, TX |
| 2012-2013 | Clinical Research Fellow, The University of Texas MD Anderson Cancer Center, Houston, TX |
| 2011-2012 | Chief Residency, New York Medical College – Sound Shore Medical Center of Westchester, New Rochelle, NY |
| 2009-2011 | Internal Medicine Residency, New York Medical College – Sound Shore Medical Center of Westchester, New Rochelle, NY |
| 2008-2009 | Internal Medicine Clinical Internship, New York Medical College-Sound Shore Medical Center of Westchester, New Rochelle, NY |
| 2003-2004 | Clinical Internship, University of Santo Tomas Hospital, Manila |
| | |
| --- | --- |
| 2009 | American College of Physicians |
Administrative Appointments/Responsibilities
Leadership Team, Inpatient Care Coordination Core Team under Care Planning Task Force, Operational Priority for FY 2019, Department of General Internal Medicine, The University of Texas MD Anderson Cancer Center, Houston, TX, 2019 - Present
Patient Experience Officer, Department of General Internal Medicine, The University of Texas MD Anderson Cancer Center, Houston, TX, 2018 - Present
Associate Director, Onco-Hospitalist Fellowship, Department of General Internal Medicine, The University of Texas MD Anderson Cancer Center, Houston, TX, 2018 - Present
Director, Transitional Care Clinic, Department of General Internal Medicine, The University of Texas MD Anderson Cancer Center, Houston, TX, 2016 - Present
Program Supervisor, Department of General Internal Medicine, The University of Texas MD Anderson Cancer Center, Houston, TX, 2015 - Present
Co-Project Lead, Reducing Readmissions Rates on the General Internal Medicine Hospitalist Service, Clinical Safety and Effectiveness Project, Department of Section of Hospital Medicine, The University of Texas MD Anderson Cancer Center, Houston, TX, 2013 - Present
Other Appointments/Responsibilities
Member, Division of Internal Medicine Toxicity Working Group, The University of Texas MD Anderson Cancer Center, Houston, TX, 2019 - Present
Institutional Committee Activities
Member (Alternate), Credentials Committee of the Medical Staff (CCMS) for the Department of General Internal Medicine, 2019 - Present
Vice-chair, Utilization Review Committee, 2019 - Present
Co-Chair, Discharge Management Committee, Team 7, The University of Texas MD Anderson Cancer Center, Houston, Texas, 2015 - Present
Member, Faculty Academic Review Committee, The University of Texas MD Anderson Cancer Center, Houston, Texas, 2015 - Present
Member, Division of Internal Medicine Research Committee, Division of Internal Medicine, The University of Texas MD Anderson Cancer Center, Houston, Texas, 2015 - Present
| | |
| --- | --- |
| 2016 | Finalist. Excellence in Research Awards, Faculty Division, Fourth State of the Science Cancer Survivorship Research Symposium |
| 2016 | 2016 James S. and Suzanne Cyrus Scholar Awards Finalist in Outstanding Clinical Research, The University of Texas MD Anderson Cancer Center |
| 2014 | 2014 James S. and Suzanne Cyrus Scholar Awards Finalist in Outstanding Clinical Research, University of Texas MD Anderson Cancer Center |
| 2014 | Comparative Effectiveness Research on Cancer in Texas (CERCIT) Scholar under the Training Core |
| 2014 | First Place, 2014 Division of Internal Medicine Quality Improvement Projects, University of Texas MD Anderson Cancer Center |
| 2013 | Third Place, 2013 Division of Internal Medicine Poster Competition, University of Texas MD Anderson Cancer Center |
| 2013 | Postgraduate award in Population/Patient-Oriented Research, University of Texas MD Anderson Cancer Center |
| 2013 | Clinician-Investigator Training Program Scholar, Division of Internal Medicine, The University of Texas MD Anderson Cancer Center |
| 2012 | Outstanding Service as Chief Medical Resident, Sound Shore Medical Poster Competition, Department of Medicine |
| 2003 | Benemeritus, University of Santo Tomas, Faculty of Medicine and Surgery |
American College of Physician
Fellow, 2017 - Present
American Society of Clinical Oncology
Member, 2015 - Present
Harris County Medical Society, Houston, TX
Member, 2014 - Present
Society of Hospital Medicine - Houston Chapter, Houston, TX
Member, 2014 - Present
Society of Hospital Medicine
Member, 2014 - Present
Multinational Association of Supportive Care in Cancer
Member, 2014 - Present
American Medical Association
Member, 2010 - Present
American College of Physicians
Member, 2009 - Present
Peer-Reviewed Articles
Manzano J , Park A, Lin H, et al

. Demonstrating value: association of cost and quality outcomes with implementation of a value-driven oncology-hospitalist inpatient collaboration for patients with lung cancer. BMJ Open Quality 8:e000381. doi: 10.1136/bmjoq-2018-000381, 2019.

Manzano JM , Yang M, Zhao H, Elting LS, George MC, Luo R, Suarez-Almazor ME

. Readmission Patterns After GI Cancer Hospitalizations: The Medical Versus Surgical Patient. J Oncol Pract 14(3):e137-e148, 2018. e-Pub 2018. PMID: 29443648.

Manzano JG, Gadiraju S, Hiremath A, Lin HY, Farroni J, Halm J. Unplanned 30-Day Readmissions in a General Internal Medicine Hospitalist Service at a Comprehensive Cancer Center. J Oncol Pract 11(5):410-5, 2015. e-Pub 2015. PMID: 26152375.
Manzano JG, Luo R, Elting LS, George M, Suarez-Almazor ME. Patterns and predictors of unplanned hospitalization in a population-based cohort of elderly patients with GI cancer. J Clin Oncol 32(31):3527-33, 2014. e-Pub 2014. PMID: 25287830.
Kash BA, Baek J, Cheon O, Manzano JM, Jones SL, Paranilam J, Phillips RA

. How Leading Hospitals Operationalize Evidence-Based Readmission Reduction Strategies: A Mixed-Methods Comparative Study Using Systematic Review and Survey Design. Am J Med Qual:1062860618824410. e-Pub 2019. PMID: 30714387.
Invited Articles
Weaver AC, Manzano JG . Quality and Safety in Hospitalized Patients with Cancer. Hospital Medicine Clinics 5(3), 2016.