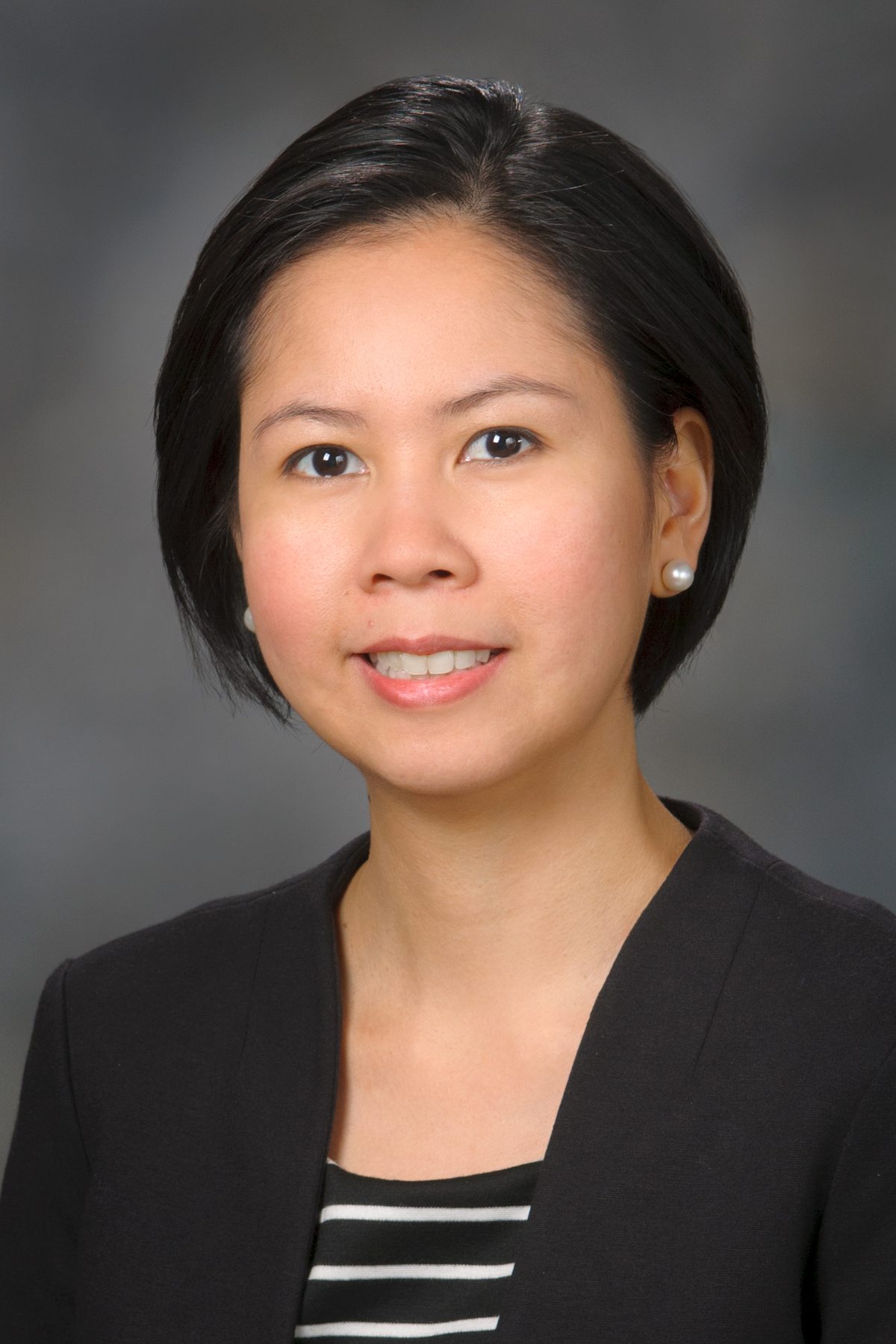 Joanna-Grace M Manzano, MD, MPH, FACP
Department of Hospital Medicine, Division of Internal Medicine
Primary Appointment
Associate Professor, Department of Hospital Medicine, Division of Internal Medicine, The University of Texas MD Anderson Cancer Center, Houston, TX
Degree-Granting Education
| | |
| --- | --- |
| 2003 | University of Santo Tomas, Manila, PHL, MD, Doctor of Medicine |
Postgraduate Training
| | |
| --- | --- |
| 2019-2019 | Clinical Safety and Effectiveness Program, Office of Performance Improvement, The University of Texas MD Anderson Cancer Center, Houston, TX |
| 2015-2015 | AAMC Minority Career Development Program, Association of American Medical Colleges, Atlanta, GA |
| 2013-2018 | Master Degree in Public Health, Major in Epidemiology, The University of Texas School of Public Health, Houston, TX |
| 2012-2013 | Certificate in Public Health, The University of Texas School of Public Health, Houston, TX |
| 2012-2013 | Clinical Research Fellow, The University of Texas MD Anderson Cancer Center, Houston, TX |
| 2011-2012 | Chief Residency, New York Medical College – Sound Shore Medical Center of Westchester, New Rochelle, NY |
| 2009-2011 | Internal Medicine Residency, New York Medical College – Sound Shore Medical Center of Westchester, New Rochelle, NY |
| 2008-2009 | Internal Medicine Clinical Internship, New York Medical College-Sound Shore Medical Center of Westchester, New Rochelle, NY |
| 2003-2004 | Clinical Internship, University of Santo Tomas Hospital, Manila |
| | |
| --- | --- |
| 2011 | American Board of Internal Medicine |
Administrative Appointments/Responsibilities
Vice-Chair, Utilization Review Committee, The University of Texas MD Anderson Cancer Center, Houston, TX, 2019 - 2021
Patient Experience Officer, Department of General Internal Medicine, The University of Texas MD Anderson Cancer Center, Houston, TX, 2018 - 2020
Associate Director, Onco-Hospitalist Fellowship, Department of General Internal Medicine, The University of Texas MD Anderson Cancer Center, Houston, TX, 2018 - Present
Director, Transitional Care Clinic, Department of General Internal Medicine, The University of Texas MD Anderson Cancer Center, Houston, TX, 2016 - 2020
Other Appointments/Responsibilities
Member, Division of Internal Medicine Toxicity Working Group, The University of Texas MD Anderson Cancer Center, Houston, TX, 2019 - Present
Program Supervisor, UT Residents MD Anderson Hematology-Oncology (Hospital Medicine Rotation), Department of General Internal Medicine, The University of Texas MD Anderson Cancer Center, Houston, TX, 2015 - Present
Co-Project Lead, Reducing Readmission Rates on the General Internal Medicine Hospitalist Service, Clinical Safety and Effectiveness Project, Section of Hospital Medicine, The University of Texas MD Anderson Cancer Center, The University of Texas MD Anderson Cancer Center, Houston, TX, 2013 - 2018
Institutional Committee Activities
Member (Alternate), Credentials Committee of the Medical Staff (CCMS) for the Department of General Internal Medicine, The University of Texas MD Anderson Cancer Center, Houston, Texas, 2019 - Present
Vice-Chair, Utilization Review Committee, The University of Texas MD Anderson Cancer Center, Houston, Texas, 2019 - 2021
Member, Real Time Demand and Capacity (RTDC), Strategic Plan Team The University of Texas MD Anderson Cancer Center, Houston, Texas, 2018 - 2018
Member, Utilization Review Subcommittee, The University of Texas MD Anderson Cancer Center, Houston, Texas, 2018 - 2019
Leadership Team Member, Subcommittee Co-Lead, The University of Texas MD Anderson Cancer Center, Houston, Texas, Discharge Management and Patient Care Experience Committee, 2017 - 2018
Co-Chair, Discharge Management and Patient Care Experience Subcommittee of the Hospital Practice Committee, The University of Texas MD Anderson Cancer Center, Houston, Texas, 2015 - 2017
Member, Faculty Academic Review Committee, The University of Texas MD Anderson Cancer Center, Houston, Texas, 2015 - Present
Member, Division of Internal Medicine Research Committee, Division of Internal Medicine, The University of Texas MD Anderson Cancer Center, Houston, Texas, 2015 - 2020
Peer-Reviewed Articles
Narayanan S, Reddy A, Lopez G, Liu W, Wu J, Liu D, Manzano J, Williams JL, Mallaiah S, George M, Amaram J, Subramaniam B, Cohen L, Bruera E

. Randomized Feasibility Study of Meditative Practices in Hospitalized Cancer Patients. Integr Cancer Ther 19:1534735420909903, 2020. PMID: 32153208.

Abudayyeh A, Song J, Abdelrahim M, Dahbour,I, Page V, Zhou S, Shen C, Zhao B, Pai R, Amaram-Davila J, Manzano JG, George M, Yennu S, Mandayam S, Nates J, Moss

. Renal Replacement Therapy in Patients with Stage 4 Cancer Admitted to the Intensive Care Unit with Acute Kidney Injury at a CCenter was not Associated with Survival. American Journal of Hospice and Palliative Medicine. e-Pub 2020.

Manasanch E, Mulanovich V, <b>Manzano JG</b>, Gaeta MS, Becnel M, Kaufman GP, Lee HC, Amini B, Thomas SK, Iyer SP, Weber DM, Berkova Z, Flowers CR, Orlowski RZ, Patel KK

. (2020) SARS-CoV-2 in Multiple Myeloma: Initial Observation and Management. Leukemia & Lymphoma, 2020.

John TM, Malek AE, Shpall EJ, Mulanovich VE, Adachi JA, Raad II, Aitken SL, Hamilton AR, Jain N, Klein K, Martinez F, Rezvani K, Jacob CN, Cherian SV, <b>Manzano JG</b>, Wegner R, Muthu M

. Migratory Pulmonary Infiltrates in a Patient with COVID-19 Infection and the Role of Corticosteroids. Mayo Clinic Proceedings (2020), 2020.

Kash BA, Baek J, Cheon O, Manzano JM, Jones SL, Paranilam J, Phillips RA

. How Leading Hospitals Operationalize Evidence-Based Readmission Reduction Strategies: A Mixed-Methods Comparative Study Using Systematic Review and Survey Design. Am J Med Qual:1062860618824410. e-Pub 2019. PMID: 30714387.

Manzano J, Park A, Lin H, et al

. Demonstrating value: association of cost and quality outcomes with implementation of a value-driven oncology-hospitalist inpatient collaboration for patients with lung cancer. BMJ Open Quality 8:e000381. doi: 10.1136/bmjoq-2018-000381, 2019.

Manzano JM, Yang M, Zhao H, Elting LS, George MC, Luo R, Suarez-Almazor ME

. Readmission Patterns After GI Cancer Hospitalizations: The Medical Versus Surgical Patient. J Oncol Pract 14(3):e137-e148, 2018. e-Pub 2018. PMID: 29443648.

Manzano JG, Gadiraju S, Hiremath A, Lin HY, Farroni J, Halm J. Unplanned 30-Day Readmissions in a General Internal Medicine Hospitalist Service at a Comprehensive Cancer Center. J Oncol Pract 11(5):410-5, 2015. e-Pub 2015. PMID: 26152375.
Manzano JG, Luo R, Elting LS, George M, Suarez-Almazor ME. Patterns and predictors of unplanned hospitalization in a population-based cohort of elderly patients with GI cancer. J Clin Oncol 32(31):3527-33, 2014. e-Pub 2014. PMID: 25287830.
Invited Articles
Weaver AC, Manzano JG. Quality and Safety in Hospitalized Patients with Cancer. Hospital Medicine Clinics 5(3), 2016.