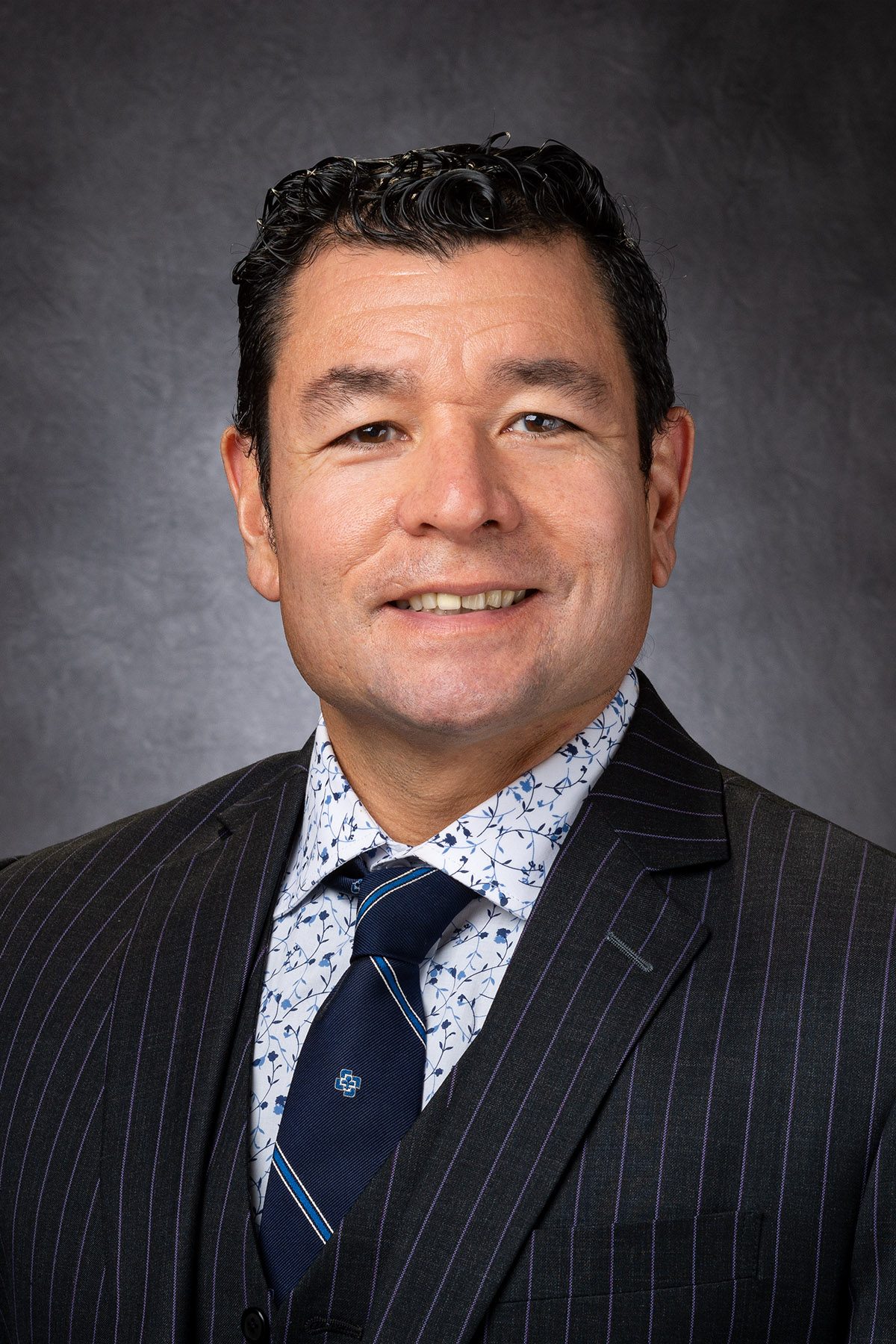 John Paul Y.C. Shen, MD
Department of Gastrointestinal Medical Oncology, Division of Cancer Medicine
About Dr. John Paul Y.C. Shen
I am a physician-scientist with a scientific background in chemical biology and clinical training in Internal Medicine, Hematology, and Oncology. I am currently an Assistant Professor in the Department of Gastrointestinal Medical Oncology at the University of Texas MD Anderson Cancer Center with a clinical practice focused on colon and appendix cancers. My long-term research goal is to better understand the cancer genome, and to leverage that understanding to better the delivery of chemotherapy. My immediate research goals include the discover of new synthetic lethal genetic relationships as a means to both repurpose already FDA approved drugs and also identify new chemotherapeutic drug targets. I am also actively involved in several projects to identify genomic biomarkers to predict what specific patients will response to a given therapy. This research builds on my prior training in chemical biology and high-throughput screening, functional genomics and the creation of genetic interaction networks, as well as clinical oncology. My training in chemistry began as an undergraduate at MIT and continued at the Broad Institute as an HHMI fellow. Under the direction of Drs. James Bradner and Stuart Schreiber and I learned how small molecule probes could be used to study biological systems. At the Broad I also learned how to design, optimize and ultimately analyze the data from high-throughput and high-content chemo-genetic screens. This work led to publications in Chemistry & Biology and PNAS. After completing medical school at Washington University I matched into a combined Internal Medicine residency and Hematology-Oncology fellowship program at UCSD as part of the Physician-Scientist pathway. During the research portion of my fellowship I joined the laboratory of Dr. Trey Ideker, an internationally recognized leader in the field of network and systems biology. The Ideker lab specializes in utilizing knowledge of network relationships to draw biological conclusions from large datasets as well as performing high-throughput genetic interaction experiments in both human and model organism systems.
Read More
Primary Appointment
Assistant Professor, Department of Gastrointestinal (GI) Medical Oncology, Division of Cancer Medicine, The University of Texas MD Anderson Cancer Center, Houston, TX
(1) Development and use of systems biology techniques to create comprehensive molecular 'maps' of the cancer cell;
(2) high-throughput functional genomic screening with CRISPR-Cas9 to map genetic interaction networks and identify novel synthetic lethal interactions in cancer model systems;
(3) translation of advances in cancer biology to bring about improved outcomes in clinical oncology, in particular use of tumor molecular data to guide precision oncology;
(4) analysis of existing tumor molecular data using systems and network techniques;
(5) development of small molecules for use as targeted chemotherapeutics.
Colorectal cancer
Appendix cancer
Degree-Granting Education
| | |
| --- | --- |
| 2008 | Washington University School of Medicine, Saint Louis, MO, USA, MD, Medicine |
| 2002 | Massachusetts Institute of Technology, Cambridge, MA, USA, BS, Chemistry |
Postgraduate Training
| | |
| --- | --- |
| 2013-2018 | Research Fellowship, Cancer Genomics, UC San Diego, San Diego, TX |
| 2010-2013 | Clinical Fellowship, Hematology-Oncology, UC San Diego, San Diego, CA |
| 2009-2010 | Clinical Residency, Internal Medicine, UC San Diego, San Diego, CA |
| 2008-2009 | Clinical Internship, Internal Medicine, UC San Diego, San Diego, CA |
| | |
| --- | --- |
| 2014 | Medical Oncology |
| 2014 | Hematology |
| 2011 | Internal Medicine |
Other Appointments/Responsibilities
Clinical Instructor, Department of Medicine, University of California, San Diego, San Diego, CA, 2013 - 2018
Staff Physician, Hospital Medicine, Veterans Administration Hospital, San Diego, CA, 2011 - 2018
| | |
| --- | --- |
| 2016 | Next Generation Star, American Association of Cancer Research |
| 2013 | ASCO Young Investigator Award, American Society of Clinical Oncology |
Cancer Cell Map Initiative, San Diego
member, 2016 - Present
American Association of Cancer Research
member, 2013 - Present
American Society of Hematology
member, 2010 - Present
American Society of Clinical Oncology
member, 2010 - Present
Peer-Reviewed Articles
Editorials
Shen JP, Ideker T. Correcting CRISPR for copy number. Nat Genet 49(12):1674-1675, 2017. PMID: 29186130.
Abstracts
Shen JP, Dongxin Zhao, Brenton Munson, Amanda Birmingham, Roman Sasik, Ana Bojorquez-Gomez, Katherine Licon, Kristin Klepper, Alex Beckett, Kyle Salinas Sanchez, Prashant Mali, Trey Ideker

. High-throughput combinatorial CRISPR-Cas9 gene knockout reveals most genetic interactions are context dependent. Cancer Research 78, 2018.
| | |
| --- | --- |
| Title: | Recruitment of First Time Tenure-Track Faculty Members |
| Funding Source: | Cancer Prevention & Research Institute of Texas (CPRIT) |
| Role: | Principal Investigator |
| | |
| --- | --- |
| Title: | High-Throughput Functional Genomics to Guide Precision Oncology in Gastrointestinal Tumors |
| Funding Source: | NIH/NCI |
| Role: | Principal Investigator |