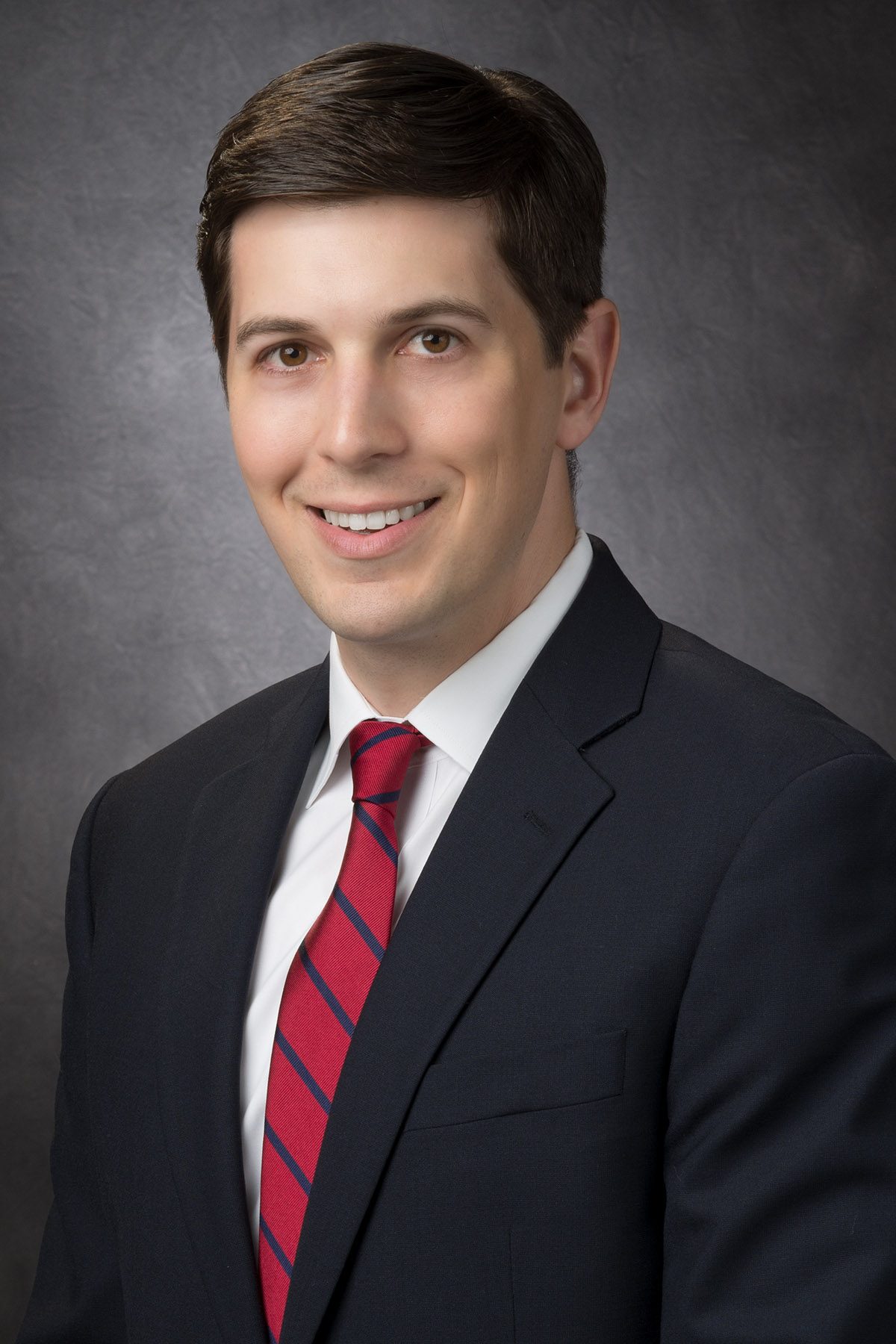 Jonathon Bryce-Edward Olenczak
Department of Plastic Surgery, Division of Surgery
Present Title & Affiliation
Primary Appointment
Assistant Professor, Department of Plastic Surgery, Division of Surgery, The University of Texas MD Anderson Cancer Center, Houston, TX
Degree-Granting Education
| | |
| --- | --- |
| 2012 | University of Maryland School of Medicine, Baltimore, MD, USA, MD, Medicine |
| 2008 | Johns Hopkins University, Baltimore, MD, USA, BA, Neuroscience |
| 2008 | Johns Hopkins University, Baltimore, MD, USA, BA, History of Science, Medicine, and Technology |
Postgraduate Training
| | |
| --- | --- |
| 2018-2019 | Clinical Fellowship, Microvascular Reconstructive Surgery, The University of Texas MD Anderson Cancer Center, Houston, TX |
| 2012-2018 | Clinical Residency, Integrated Plastic Surgery, University of Virginia, Charlottesville, VA |
| | |
| --- | --- |
| 2020 | American Board of Plastic Surgery |
Academic Appointments
Clinical Specialist, Department of Plastic Surgery, Division of Surgery, The University of Texas MD Anderson Cancer Center, Houston, TX, 2018 - 2019
Institutional Committee Activities
Representative, House Staff Council, University of Virginia Health System, 2018 - Present
Member, ACGME Program Evaluation Committee, University of Virginia, Department of Plastic Surgery, 2017 - Present
Resident Representative, ACGME Clinical Learning Environment Review, University of Virginia School of Medicine, 2017 - Present
House Staff Council, Patient Satisfaction Committee, University of Virginia Health System, 2015 - 2016
Medical Student Representative, University of Maryland School of Medicine Legislative Day in Annapolis, Maryland, 2009 - 2010
Co-Chair, LinkMD, University of Maryland School of Medicine, 2009 - 2010
Representative, Medical School Council, University of Maryland School of Medicine, 2008 - 2010
| | |
| --- | --- |
| 2018 | John Bostwick Resident Award, 34th Annual Atlanta Breast Surgery Symposium |
| 2018 | Raymond Morgan Research Award, University of Virginia, Department of Plastic Surgery |
| 2017 | Best Resident Paper, Virginia Society of Plastic Surgeons Biennial Meeting |
| 2015 | Mulholland Resident and Fellow Teaching Award, University of Virginia School of Medicine |
| 2015 | Graduate Medical Education Young Scientist Award, University of Virginia School of Medicine |
| 2011 | Annual Medical Student Scholarship, American Society for Reconstructive Microsurgery |
| 2010 | Annual Medical Student Scholarship, American Society for Reconstructive Microsurgery |
| 2009 | Trainee, Short-term Research Training Program, University of Maryland School of Medicine |
| 2008 | First Place, Poster Session at the 31st Annual Medical Student Research Day, University of Maryland School of Medicine |
| 2005 | Howard Hughes Undergraduate Summer Research Fellow, Johns Hopkins University |
| 2004 | Dean's List, Johns Hopkins University |
Peer-Reviewed Articles
Cottler PS, Olenczak JB, Ning B, Seaman SA, Thuman JM, Sun N, Piñeros-Fernandez A, Hu S, DeGeorge BR, Campbell CA

. Fenestration Improves Acellular Dermal Matrix Biointegration: An Investigation of Revascularization with Photoacoustic Microscopy. Plast Reconstr Surg 143(4):971-981, 2019. PMID: 30730495.

Olenczak JB, Shaffrey E, Shaeffer CA, Black JS

. Third Molar Eruption and Hardware Fungal Infection Following Treatment of Mandibular Angle Fracture. J Craniofac Surg 30(2):529-531, 2019. PMID: 30550440.

Olenczak JB, Martinovic M, Martin JP, Campbell CA

. Prone Liver Phase MRA Demonstrates Improved Intramuscular Vascular Detail Compared to CTA in Preoperative Perforator Mapping for Free Autologous Abdominally-Based Breast Reconstruction. Ann Breast Surg 2(12), 2018.

DeGeorge BR, Olenczak JB, Pineros-Fernandez A, Morgan RF, Cottler PS, Drake DB

. Abdominal Wall Allograft: Preclinical Biomechanical Investigation of a Novel Reconstructive Adjunct. Ann Plast Surg 78(6S Suppl 5):S315-S321, 2017. PMID: 28296717.

Olenczak JB, Seaman SA, Lin KY, Pineros-Fernandez A, Davis CE, Salopek LS, Peirce SM, Cottler PS

. Effects of Collagenase Digestion and Stromal Vascular Fraction Supplementation on Volume Retention of Fat Grafts. Ann Plast Surg 78(6S Suppl 5):S335-S342, 2017. PMID: 28525415.

Olenczak JB, Murariu D, Ikeda K, Thiele RH, Campbell CA

. Tissue Monitoring with Three-Wavelength Light Emitting Diode-Based Near-Infrared Spectroscopy. J Reconstr Microsurg 32(9):712-718, 2016. e-Pub 2016. PMID: 27542109.

DeGeorge BR, Olenczak JB, Cottler PS, Drake DB, Lin KY, Morgan RF, Campbell CA

. Evaluation of Sidestream Darkfield Microscopy for Real-Time Imaging Acellular Dermal Matrix Revascularization. Ann Plast Surg 76 Suppl 4:S255-9, 2016. PMID: 27187248.

Olenczak JB, Hui-Chou HG, Aguila DJ, Shaeffer CA, Dellon AL, Manson PN

. Posttraumatic Midface Pain: Clinical Significance of the Anterior Superior Alveolar Nerve and Canalis Sinuosus. Ann Plast Surg 75(5):543-7, 2015. PMID: 25710550.

Olenczak JB, Stanwix MG, Rosson GD

. Case Report Complex Wound Closure of Partial Sacrectomy Defect With Human Acellular Dermal Matrix and Bilateral V to Y Gluteal Advancement Flaps in a Pediatric Patient. Eplasty 13:e20, 2013. e-Pub 2013. PMID: 23641299.

Hui-Chou HG, Olenczak JB, Drachenberg CB, Shea SM, Rodriguez ED

. Short-term application of doxorubicin chemotherapy immunosuppressive side effects for composite tissue allotransplantation. Ann Plast Surg 68(2):215-21, 2012. PMID: 22270570.

Yau JM, Olenczak JB, Dammann JF, Bensmaia SJ

. Temporal Frequency Channels are Linked Across Audition and Touch. Curr Biol 19(7):561-6, 2009. e-Pub 2009. PMID: 19268591.
Abstracts
Hui-Chou HG, Olenczak JB, et al

. Use of Doxorubicin Chemotherapy as Immunosuppression for Composite Tissue Allotransplantation. Plast Reconstr Surg 125(6):118, 2010.