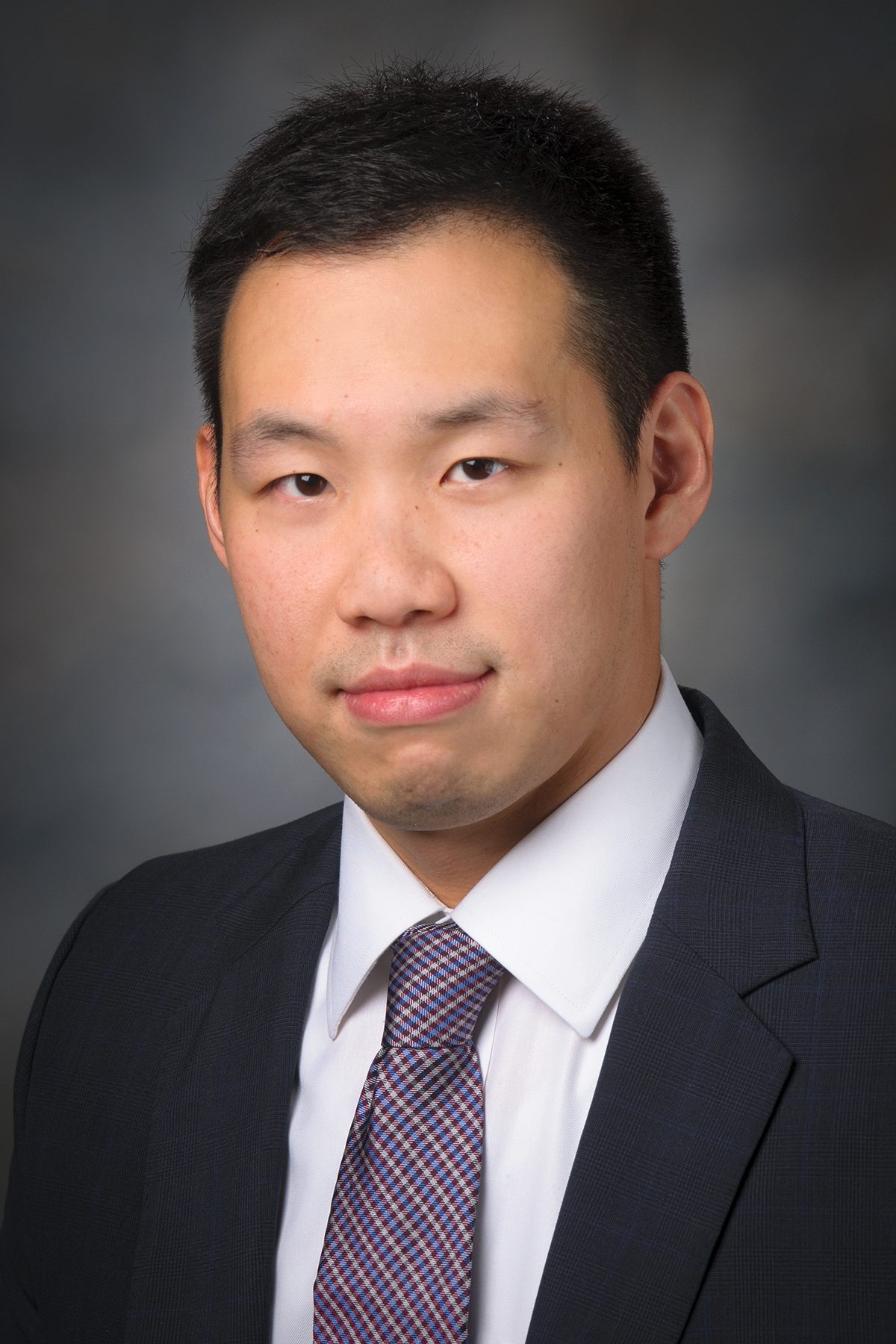 Joshua P. Yung, Ph.D.
Department of Imaging Physics, Division of Diagnostic Imaging
About Dr. Yung
Joshua P. Yung is an Assistant Professor in the Department of Imaging Physics at the University of Texas MD Anderson Cancer Center in the section of magnetic resonance and ultrasound physics.
Dr. Yung completed his Ph.D. in Medical Physics at the University of Texas Graduate School of Biomedical Sciences in Houston, Texas in 2014. His Ph.D. research focused on computational approaches for improving magnetic resonance temperature imaging for MR-guided thermal therapies. He currently practices medical physics with a focus on improving the magnetic resonance quality control program with automatic image processing and tracking longitudinal data trends.
His research interest continues to lie in the development and use of magnetic resonance imaging for monitoring and verification of ablative therapies. His research aims to further improve the robustness of treatment monitoring and the overall safety and efficacy in MR-guided interventional procedures, using both quantitative data acquisition and processing methods with model-constrained approaches.
Read More
Primary Appointment
Assistant Professor, Department of Imaging Physics, Division of Diagnostic Imaging, The University of Texas MD Anderson Cancer Center, Houston, TX
Image processing of MRI quality assurance tests | Model constrained approaches for MR guided interventional procedures | Diffusion/Perfusion Imaging
Magnetic Resonance Imaging (MRI) | Image-Guided Interventions | Image-Guided Therapy | Quality Assurance Testing for MRI and Ultrasound
Degree-Granting Education
| | |
| --- | --- |
| 2014 | The University of Texas Graduate School of Biomedical Sciences, Houston, TX, USA, PHD, Medical Physics |
| 2005 | Duke University, Durham, NC, USA, BS, Biomedical/Electrical Engineering |
| | |
| --- | --- |
| 2018 | American Board of Radiology Diagnostic Medical Physics |
Academic Appointments
Graduate Research Assistant, The University of Texas MD Anderson Cancer Center, Houston, TX, 2007 - 2014
Imaging Research Technician, Department of Imaging Physics - Research, Division of Diagnostic Imaging, The University of Texas MD Anderson Cancer Center, Houston, TX, 2005 - 2007
| | |
| --- | --- |
| 2013 | GSBS/MDACC Student Travel Award |
| 2013 | International Society for Magnetic Resonance in Medicine Trainee Educational Stipend |
| 2012 | GSBS/MDACC Student Travel Award |
| 2011 | GSBS/MDACC Student Travel Award |
| 2011 | International Society for Magnetic Resonance in Medicine Trainee Educational Stipend |
| 2010 | MDACC/German Cancer Research Center (DKFZ) Graduate Student Exchange Fellowship |
International Society for Magnetic Resonance in Medicine
Member, 2011 - Present
American Association of Physicists in Medicine
Member, 2007 - Present