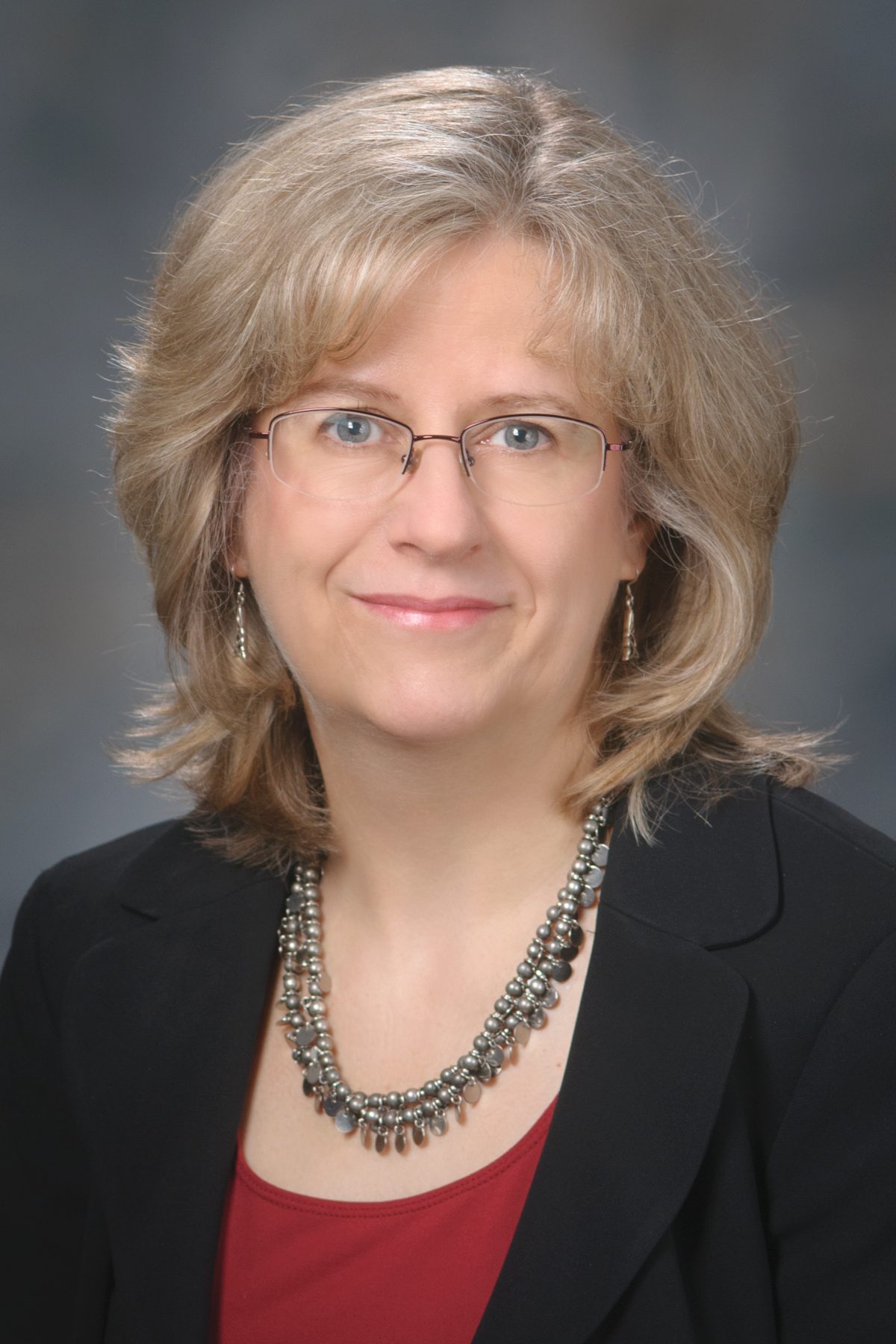 Karen M. Basen-Engquist, Ph.D., M.P.H.
Department of Behavioral Science, Division of Cancer Prevention and Population Sciences
About Dr. Basen-Engquist
Karen Basen-Engquist, Ph.D., M.P.H., is a Professor of Behavioral Science and the Director of the Center for Energy Balance in Cancer Prevention and Survivorship at The University of Texas MD Anderson Cancer Center.
Dr. Basen-Engquist's research focuses on cancer survivors and the role of health behavior interventions in decreasing the severity of late effects, improving physical functioning, optimizing quality of life and reducing risk of chronic diseases. In addition, she studies intervention methods for behavior change and innovative real-time methods for assessing symptoms and behavior in cancer patients and survivors.
Dr. Basen-Engquist recently completed an R01 study funded by the National Cancer Institute (NCI) to investigate the mechanisms of exercise adoption and maintenance in endometrial cancer survivors, using a social cognitive theory model that tests the social, physiological and behavioral predictors of exercise adherence. Additionally, 2 NCI-funded pilot studies evaluated the benefits of exercise for advanced colon cancer patients and cancer survivors with chemotherapy induced heart failure. She currently directs a prevention program funded by the Cancer Prevention & Research Institute of Texas (CPRIT) to increase physical activity among medically underserved breast cancer survivors.
Through activities at the Center, Dr. Basen-Engquist endeavors to expand energy balance research by facilitating collaboration among investigators and expanding research in 4 broad areas – the effect of exercise, nutrition, and weight control on outcomes in cancer survivors and people at increased risk of cancer; biological mechanisms underlying relationships between energy balance and cancer; dissemination and implementation research related to energy balance interventions; and basic biobehavioral mechanisms underlying exercise, eating behavior and weight loss.
Read More
Primary Appointment
Professor, Department of Behavioral Science, Division of Division of Cancer Prevention and Population Services, The University of Texas MD Anderson Cancer Center, Houston, TX
Director, Center for Energy Balance in Cancer Prevention and Survivorship, Division of Division of Cancer Prevention and Population Sciences, The University of Texas MD Anderson Cancer Center, Houston, TX
Dual/Joint/Adjunct Appointment
Adjunct Professor, Department of Department of Health Promotion and Behavioral Sciences, The University of Texas School of Public Health, Houston, TX
Adjunct Professor, Department of Department of Kinesiology, Rice University, Houston, TX
Exercise
Cancer Survivorship
Cancer Prevention
Quality of Life
Energy Balance
Weight Management
Degree-Granting Education
| | |
| --- | --- |
| 1990 | University of Texas School of Public Health, Houston, TX, USA, MPH, Health Promotion/Health Education |
| 1989 | The University of Texas, Austin, TX, USA, PHD, Psychology |
| 1982 | Saint Olaf College, Northfield, MN, USA, BA, Psychology |
Administrative Appointments/Responsibilities
Co-Director, Assessment, Intervention, and Measurement (AIM) Shared Resource (formerly PROSPR), The University of Texas MD Anderson Cancer Center, Houston, TX, 2013 - Present
| | |
| --- | --- |
| 2015 | Nominee, Robert M. Chamberlain Distinguished Mentor Award, The University of Texas M. D. Anderson Cancer Center |
| 2015 | 2015 Provost's Distinguished Research Faculty Mentor Award, University of Texas MD Anderson Cancer Center |
| 2014 | Fellow, Society of Behavioral Medicine |
| 2012 | MD Anderson Women Leading the Way, The University of Texas M.D. Anderson Cancer Center |
| 2010 | Leading Mentor in Cancer Prevention, The University of Texas M.D. Anderson Cancer Center |
| 2007 | Nominee, Robert M. Chamberlain Distinguished Mentor Award, The University of Texas M. D. Anderson Cancer Center |
| 2006 | Nominee, Robert M. Chamberlain Distinguished Mentor Award, The University of Texas M. D. Anderson Cancer Center |
| 2005 | M.D. Anderson Faculty Leadership Academy, The University of Texas M. D. Anderson Cancer Center |
| | |
| --- | --- |
| Title: | High-Flow Oxygen for Exertional Dyspnea in Cancer Patients |
| Funding Source: | American Cancer Society (ACS) |
| Role: | Co-Investigator |
| | |
| --- | --- |
| Title: | Active Living after Breast Cancer: Combining a Physical Activity Program with Survivor Navigation |
| Funding Source: | Cancer Prevention & Research Institute of Texas (CPRIT) |
| Role: | Principal Investigator |
| | |
| --- | --- |
| Title: | Study of biomarkers in ovarian cancer: modulation by activity and intervention |
| Funding Source: | NIH/NCI |
| Role: | Principal Investigator (MPI) |
| | |
| --- | --- |
| Title: | CYCORE: Cyberinfrastructure for Cancer Comparative Effectiveness Research |
| Funding Source: | University of California-San Diego |
| Role: | Co-Investigator |
| | |
| --- | --- |
| Title: | Self-Monitoring Activity: a Randomized Trial of Game-Oriented Applications |
| Funding Source: | American Cancer Society (ACS) |
| Role: | Mentor |
| | |
| --- | --- |
| Title: | AHRQ Methods training in patient-centered cancer outcomes research |
| Funding Source: | NIH/NCI |
| Role: | Mentor |
| | |
| --- | --- |
| Title: | Improving Service Delivery to Cancer Survivors in Primary Care Settings |
| Funding Source: | Cancer Prevention & Research Institute of Texas (CPRIT) |
| Role: | Co-Investigator |
| | |
| --- | --- |
| Title: | Comparative Effectiveness Research on Cancer in Texas (CERCIT) 2.0: Survey Core Agency: CPRIT |
| Funding Source: | Cancer Prevention & Research Institute of Texas (CPRIT) |
| Role: | Co-Investigator |
| | |
| --- | --- |
| Title: | Cancer Center Support Grant (CCSG)-Cancer Prevention Research Program |
| Funding Source: | NIH/NCI |
| Role: | Co-Program Leader |
| | |
| --- | --- |
| Title: | Effects of lcosapent ethyl and physical activity on fatigue and cachexia in patients with advanced colorectal cancer receiving Regorafenib |
| Funding Source: | BAYER HealthCare Pharmaceuticals Inc |
| Role: | Co-Investigator |
| | |
| --- | --- |
| Title: | Effects of Anamorelin on Cancer-Related Fatigue in Patients with Advanced Cancer |
| Funding Source: | Helsinn Healthcare, SA |
| Role: | Co-Investigator |