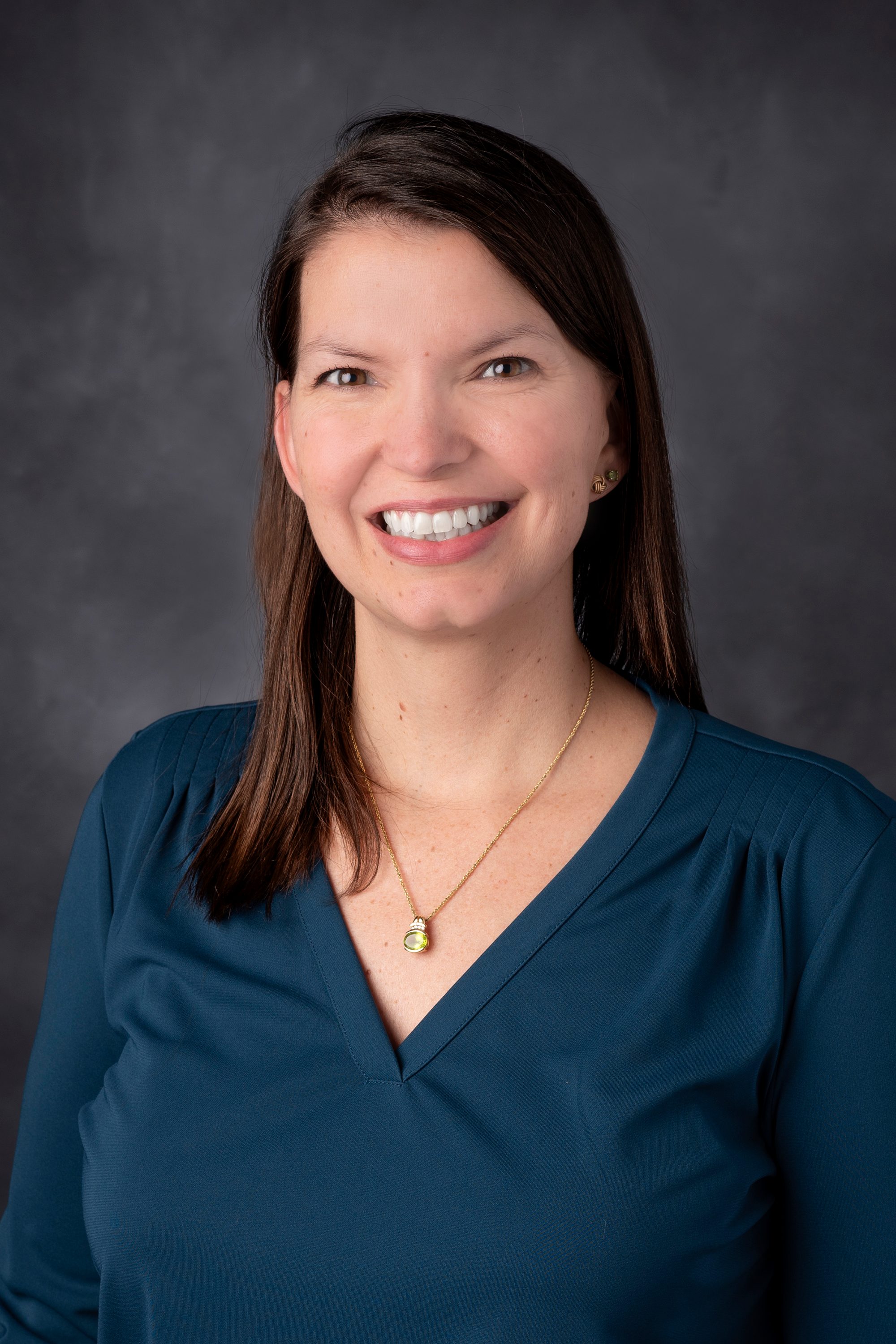 KERI SCHADLER, BS, PhD
Department of Pediatrics, Division of Pediatrics
Primary Appointment
Assistant Professor, Department of Pediatrics - Research, Division of Pediatrics, The University of Texas MD Anderson Cancer Center, Houston, TX
Degree-Granting Education
| | |
| --- | --- |
| 2010 | The University of Texas MD Anderson Cancer Center, Houston, TX, USA, PHD, Cancer Biology |
| 2004 | Texas A & M University, College Station, TX, USA, BS, Molecular and Cell Biology |
Postgraduate Training
| | |
| --- | --- |
| 2010-2014 | Research Fellowship, Abramson Family Cancer Research Institute, University of Pennsylvania Perelman School of Medicine, Philadelphia, PA |
Academic Appointments
Instructor, Department of Pediatrics - Research, Division of Pediatrics, The University of Texas MD Anderson Cancer Center, Houston, TX, 2015 - 2016
Other Appointments/Responsibilities
Center for Energy Balance in Cancer Prevention and Survivorship, The University of Texas MD Anderson Cancer Center, Houston, TX, 2015 - Present
Institutional Committee Activities
Committee Chair, Jr Faculty Committee, 2019 - 2020
Member, Career Tracks Task Force, 2019 - 2020
Member, Vice President's Population Sciences Advisory Committee, 2019 - 2020
Chair-Elect, Jr Faculty Committee, 2018 - 2019
Team Leader, Pediatrics Energy Balance & Integrative Medicine Multidisciplinary Team, 2017 - Present
Member, Jr Faculty Committee, 2017 - 2018
| | |
| --- | --- |
| 2018 | President's Research Excellence Award, MD Anderson Cancer Center |
| 2016 | Best Poster in the Faculty Poster Category, MD Anderson Cancer Center/Energy Balance and Cancer Research Retreat |
| 2016 | Invited Seminar Speaker, Greehey Children's Cancer Research Institute, San Antonio, TX |
| 2016 | Selected Participant - AAMC Leadership and Management Foundations for Academic Medicine and Science 2016, AAMC Leadership and Management Foundations for Academic Medicine and Science, Washington, DC |
| 2014 | 2014 Best Oral Presentation, The Abramson Family Cancer Research Institute Cancer Biology Trainee Seminar Series University of Pennsylvania |
| 2014 | Fellow, Union for International Cancer Control, University of Tokyo Komaba, Tokyo, Japan, 2014 |
| 2013 | Young Investigator Career Development Travel Award, Transdisciplinary Research on Energetics and Cancer Conference, La Jolla, CA |
| 2013 | Young Investigator Award for Transdisciplinary Research on Energetics, University of Pennsylvania, Philadelphia, PA |
| 2013 | Fellow, Penn Transdisciplinary Research on Energetics and Cancer Consortium, University of Pennsylvania, Philadelphia, PA |
| 2011 | Fellow, NIH T32 Training Program, Immunobiology of Normal and Neoplastic Lymphocytes, Abramson Family Cancer Research Institute, University of Pennsylvania, Philadelphia, PA |
| 2010 | The Alfred G. Knudson, Jr Outstanding Dissertation Award in Recognition of Excellence in Graduate Research, The University of Texas MD Anderson Cancer Center |
| 2009 | 2nd place in Oral Presentation Competition, The University of Texas Health Science Center Graduate Student Symposium, Houston, TX |
| 2008 | Travel Award, 10th International Symposiums on Anti-Angiogenic Agents, La Jolla, CA, International Symposiums on Anti-Angiogenic Agents |
| 2008 | Design and Management of Clinical Trials Certification, University of Texas MD Anderson Cancer Center, Houston, TX |
| 2008 | Fellow, NIH T32 Training Program, Center for Clinical and Translational Sciences, University of Texas MD Anderson Cancer Center, Houston, TX |
| 2007 | Travel Award, 9th International Symposiums on Anti-Angiogenic Agents, La Jolla, CA, International Symposiums on Anti-Angiogenic Agents |
| 2005 | Faculty and Alumni Merit Fellowship, Houston, TX, University of Texas Health Science Center at Houston Graduate School of Biomedical Sciences |
Graduate School of Biomedical Science of Houston, University of Texas Health Science Center, HOUSTON, TX
Admissions Committee Chair, 2019 - 2020
Ewing Sarcoma Biology Committee of the Children's Oncology Group
Member, 2018 - Present
Graduate School of Biomedical Science of Houston, University of Texas Health Science Center, Houston, TX
Executive Committee Member, 2018 - 2019
Graduate School of Biomedical Science of Houston, University of Texas Health Science Center, Houston, TX
Admissions Committee Member, 2017 - 2019
North American Vascular Biology Organization (NAVBO), Germantown, MD
Member, 2016 - Present
Transdisciplinary Research on Energetics and Cancer (TREC), Bethesda, MD
Steering Committee Member, 2016 - Present
American Association for Cancer Research (AACR)
Member, 2015 - Present
Graduate School of Biomedical Science of Houston, University of Texas Health Science Center, Houston, TX
Associate Member, 2015 - Present
Peer-Reviewed Articles
Huang SB, Rivas P, Yang X, Lai Z, Chen Y, Schadler K , Hu M, Reddick RL, Ghosh R, Kumar AP

. SIRT1 inhibition-induced senescence as a strategy to prevent prostate cancer progression. Mol Carcinog 61(7):702-716, 2022. e-Pub 2022. PMID: 35452563.

Shapiro DD, Soeung M, Perelli L, Dondossola E, Surasi DS, Tripathi DN, Bertocchio JP, Carbone F, Starbuck MW, Van Alstine ML, Rao P, Katz MHG, Parker NH, Shah AY, Carugo A, Heffernan TP, Schadler KL, Logothetis C, Walker CL, Wood CG, Karam JA, Draetta GF, Tannir NM, Genovese G, Msaouel P

. Association of High-Intensity Exercise with Renal Medullary Carcinoma in Individuals with Sickle Cell Trait: Clinical Observations and Experimental Animal Studies. Cancers (Basel) 13(23), 2021. e-Pub 2021. PMID: 34885132.

Joffe L, Schadler K , Shen W, Ladas EJ

. Body Composition in Pediatric Solid Tumors: State of the Science and Future Directions. JNCI Monographs 2019(54):144-148, 2019.

Puerto-Camacho P, Amaral AT, Lamhamedi-Cherradi SE, Menegaz BA, Castillo-Ecija H, Ordonez JL, Dominguez S, Jordan-Perez C, Diaz-Martin J, Romero-Perez L, Lopez-Alvarez M, Civantos-Jubera G, Robles-Frias MJ, Biscuola M, Ferrer C, Mora J, Cuglievan B, Schadler K , Seifert O, Kontermann R, Pfizenmaier K, Simon L, Fabre M, Carcaboso AM, Ludwig JA, de Alava E,

. Preclinical Efficacy of Endoglin - Targeting Antibody-Drug Conjugates for the Treatment of Ewing Sarcoma. Clin Cancer Res, 2019. PMID: 30420447.

Parker NH, Ngo-Huang A, Lee RE, O'Connor DP, Basen-Engquist KM, Petzel MQB, Wang X, Xiao L, Fogelman DR, Schadler K , Simpson RJ, Fleming JB, Lee JE, Varadhachary GR, Sahai SK, Katz MHG

. Physical activity and exercise during preoperative pancreatic cancer treatment. Support Care Cancer, 2018. PMID: 30334105.

Wang F, Iskra B, Kleinerman E, Alvarez-Florez C, Andrews T, Shaw A, Chandra J, Schadler K , Aune GJ

. Aerobic Exercise During Early Murine Doxorubicin Exposure Mitigates Cardiac Toxicity. Journal of Pediatric Hematology/Oncology 40(3):208-215, 2018. PMID: 29557918.

Shaik S, Kennis B, Maegawa S, Schadler K , Yang Y, Callegari K, Lulla RR, Goldman S, Nazarian J, Rajaram V, Fangusaro J, Gopalakrishnan V

. REST upregulates gremlin to modulate diffuse intrinsic pontine glioma vasculature. Oncotarget 9(4):5233-5250, 2018. PMID: 29435175.

Ngo-Huang A, Parker NH, Wang X, Petzel MQB, Fogelman D, Schadler K , Bruera E, Fleming JB, Lee JE, Katz MHG

. Home-based exercise during preoperative therapy for pancreatic cancer. Langenbecks Arch Surg. e-Pub 2017. PMID: 28710540.

McManus M, Kleinerman E, Yang Y, Livingston JA, Mortus J, Rivera R, Zweidler-McKay P, Schadler K

. Hes4: A potential prognostic biomarker for newly diagnosed patients with high-grade osteosarcoma. Pediatr Blood Cancer 64(5), 2017. e-Pub 2016. PMID: 27786411.

Moonat HR, Huang G, Dhupkar P, Schadler K , Gordon N, Kleinerman E

. Combination of Interleukin-11Ra Chimeric Antigen Receptor T-cells and Programmed Death-1 Blockade as an Approach to Targeting Osteosarcoma Cells In vitro. Cancer Translational Medicine 3(4):139-45, 2017.

Schadler K , Thomas NJ, Galie PA, Bhang DH, Roby KC, Addai P, Till JE, Sturgeon K, Zaslavsky CS, Chen SR

. Tumor vessel normalization after aerobic exercise enhances chemotherapeutic efficacy. Oncotarget, 2016. PMID: 27589843.

Suehiro J, Kanki Y, Makihara C, Schadler K , Miura M, Manabe Y, Aburatani H, Kodama T, Minami T

. Genome-wide approaches reveal functional vascular endothelial growth factor (VEGF)-inducible nuclear factor of activated T cells (NFAT) c1 binding to angiogenesis-related genes in the endothelium. J Biol Chem 289(42):29044-59, 2014. e-Pub 2014. PMID: 25157100.

Sturgeon K, Schadler K , Muthukumaran G, Ding D, Bajulaiye A, Thomas NJ, Ferrari V, Ryeom S, Libonati JR

. Concomitant low-dose doxorubicin treatment and exercise. Am J Physiol Regul Integr Comp Physiol 307(6):R685-92, 2014. e-Pub 2014. PMID: 25009215.

Schadler K , Crosby EJ, Zhou AY, Bhang DH, Braunstein L, Baek KH, Crawford D, Crawford A, Angelosanto J, Wherry EJ, Ryeom S

. Immunosurveillance by antiangiogenesis: tumor growth arrest by T cell-derived thrombospondin-1. Cancer Res 74(8):2171-81, 2014. e-Pub 2014. PMID: 24590059.

Minami T, Jiang S, Schadler K , Suehiro J, Osawa T, Oike Y, Miura M, Naito M, Kodama T, Ryeom S

. The calcineurin-NFAT-angiopoietin-2 signaling axis in lung endothelium is critical for the establishment of lung metastases. Cell Rep 4(4):709-23, 2013. e-Pub 2013. PMID: 23954784.

Zaslavsky A, Chou ST, Schadler K , Lieberman A, Pimkin M, Kim YJ, Baek KH, Aird WC, Weiss MJ, Ryeom S

. The calcineurin-NFAT pathway negatively regulates megakaryopoiesis. Blood 121(16):3205-15, 2013. e-Pub 2013. PMID: 23446734.

Stewart K , Zhou Z, Zweidler-McKay P, Kleinerman ES

. Delta-like ligand 4-Notch signaling regulates bone marrow-derived pericyte/vascular smooth muscle cell formation. Blood 117(2):719-726, 2013. PMID: 20944072.

Zhou Z, Stewart K , Yu L, Kleinerman ES

. Bone marrow cells participate in tumor vessel formation that supports the growth of Ewing's sarcoma in the lung. Angiogenesis 14(2):125-33, 2011. e-Pub 2010. PMID: 21184173.

Schadler K , Zweidler-McKay PA, Guan H, Kleinerman ES

. Delta-like ligand 4 plays a critical role in pericyte/vascular smooth muscle cell formation during vasculogenesis and tumor vessel expansion in Ewing's sarcoma. Clin Cancer Res 16(3):848-56, 2010. e-Pub 2010. PMID: 20103680.

Reddy K, Zhou Z, Schadler K , Jia SF, Kleinerman ES

. Bone Marrow Subsets Differentiate into Endothelial Cells and Pericytes Contributing to Ewing's Tumor Vessels. Molecular Cancer Research 6(6):929-36, 2008. PMID: 18567797.
Other Articles
Schadler KL, Kleinerman ES, Chandra J

Diet and exercise interventions for pediatric cancer patients during therapy: Tipping the scales for better outcomes. Pediatric Research, 2018. PMID: 29068433.

Kovar H, Amatruda J, Brunet E, Burdach S, Cidre-Aranaz F, de Alava E, Dirksen U, van der Ent W, Grohar P, Grünewald TG, Helman L, Houghton P, Iljin K, Korsching E, Ladanyi M, Lawlor E, Lessnick S, Ludwig J, Meltzer P, Metzler M, Mora J, Moriggl R, Nakamura T, Papamarkou T, Radic Sarikas B, Rédini F, Richter GH, Rossig C, Schadler K, Schäfer BW, Scotlandi K, Sheffield NC, Shelat A, Snaar-Jagalska E, Sorensen P, Stegmaier K, Stewart E, Sweet-Cordero A, Szuhai K, Tirado OM, Tirode F, Toretsky J, Tsafou K, Üren A, Zinovyev A, Delattre O

The second European interdisciplinary Ewing sarcoma research summit - A joint effort to deconstructing the multiple layers of a complex disease. Oncotarget. PMID: 26802024.

Stewart KS, Ryeom S

Regulation of Tumor Angiogenesis by the Immune System. Current Angiogenesis 1(2):88-97, 2012.

Stewart KS, Kleinerman ES

Tumor Vessel Development and Expansion in Ewing's Sarcoma: A Review of the Vasculogenesis Process and Clinical Trials with Vascular-Targeting Agents. Sarcoma, 2011. PMID: 21785563.
| | |
| --- | --- |
| Title: | Exercise induced shear stress enhances chemotherapy efficacy by vascular remodeling |
| Funding Source: | Transdisciplinary Research on Energetics and Cancer Consortium (TREC) |
| Role: | Principal Investigator |
| | |
| --- | --- |
| Title: | Differential NFAT target regulation in endothelial cells |
| Funding Source: | Union for International Cancer Control |
| Role: | Principal Investigator |
| | |
| --- | --- |
| Title: | Immunobiology of Normal and Neoplastic Lymphocytes Training Program, The calcineurin-NFAT pathway negatively regulates megakaryopoiesis |
| Funding Source: | NIH/NCI |
| Role: | Trainee |
| | |
| --- | --- |
| Title: | Center for Clinical and Translational Sciences T32 Training Grant Program, The Role of Delta like ligand 4 in vasculogenesis in Ewing's sarcoma |
| Funding Source: | NIH/NCI |
| Role: | Trainee |
| | |
| --- | --- |
| Title: | Award given to incoming students in recognition of academic achievements |
| Funding Source: | The University of Texas MD Anderson Cancer Center at Houston Graduate School of Biomedical Sciences Faculty and Alumni Merit Fellowship |
| Role: | Principal Investigator |
| | |
| --- | --- |
| Title: | 3Dimensional models of Ewing's sarcoma for evaluation of tumor-endothelial interactions |
| Funding Source: | Oncomatryx Research Development Award |
| Role: | Co-Principal Investigator |
| | |
| --- | --- |
| Title: | Modulating Sphingosine-1-Phosphate Receptor Signaling to Enhance Chemotherapeutic Efficacy |
| Funding Source: | NIH/NCI |
| Role: | Principal Investigator |
| | |
| --- | --- |
| Title: | Energy Balance Strategies for Enhancing Therapy and Improving Survivorship for Pediatric Cancer |
| Funding Source: | Multidisciplinary Research Program, The University of Texas MD Anderson Cancer Center |
| Role: | Co-Principal Investigator |
| | |
| --- | --- |
| Title: | PancFit: Do Angiogenic Biomarkers Correlate with Improved Progression Free Survival in Pancreatic Cancer |
| Funding Source: | NIH/NCI |
| Role: | Principal Investigator |
| | |
| --- | --- |
| Title: | Prehab Exercise for Pancreatic Cancer Patients Undergoing Pre-surgical Chemotherapy |
| Funding Source: | Wyck Knox Jr. Family Foundation Philanthropic Funds |
| Role: | Co-Principal Investigator |
| | |
| --- | --- |
| Title: | Effect of preoperative exercise on physical function, quality of life and chemodelivery in patients with pancreatic cancer |
| Funding Source: | Mike Hogg Award, MD Anderson Cancer Center |
| Role: | Co-Investigator |
| | |
| --- | --- |
| Title: | Energy Balance Strategies for Decreasing Chemotherapy-Induced Cardiotoxicity |
| Funding Source: | Alex's Lemonade Stand Foundation |
| Role: | Co-Investigator |
| | |
| --- | --- |
| Title: | Role of S1PR1 in exercise-induced tumor vascular remodeling |
| Funding Source: | Cancer Prevention & Research Institute of Texas (CPRIT) |
| Role: | Principal Investigator |
| | |
| --- | --- |
| Title: | S1PR1 signaling in Ewing sarcoma tumor vasculature |
| Funding Source: | DOD/Congressionally Directed Medical Research Programs (DOD/CDMRP) |
| Role: | Principal Investigator |
| | |
| --- | --- |
| Title: | POWER UP: Participating Online While Exercising to Recover Using Play |
| Funding Source: | NIH/NCI |
| Role: | Co-Principal Investigator |
| | |
| --- | --- |
| Title: | Identifying Novel Methods of Vascular Normalization to Improve Chemotherapy Efficacy in Ewing Sarcoma |
| Funding Source: | NIH/NCI |
| Role: | Principal Investigator |