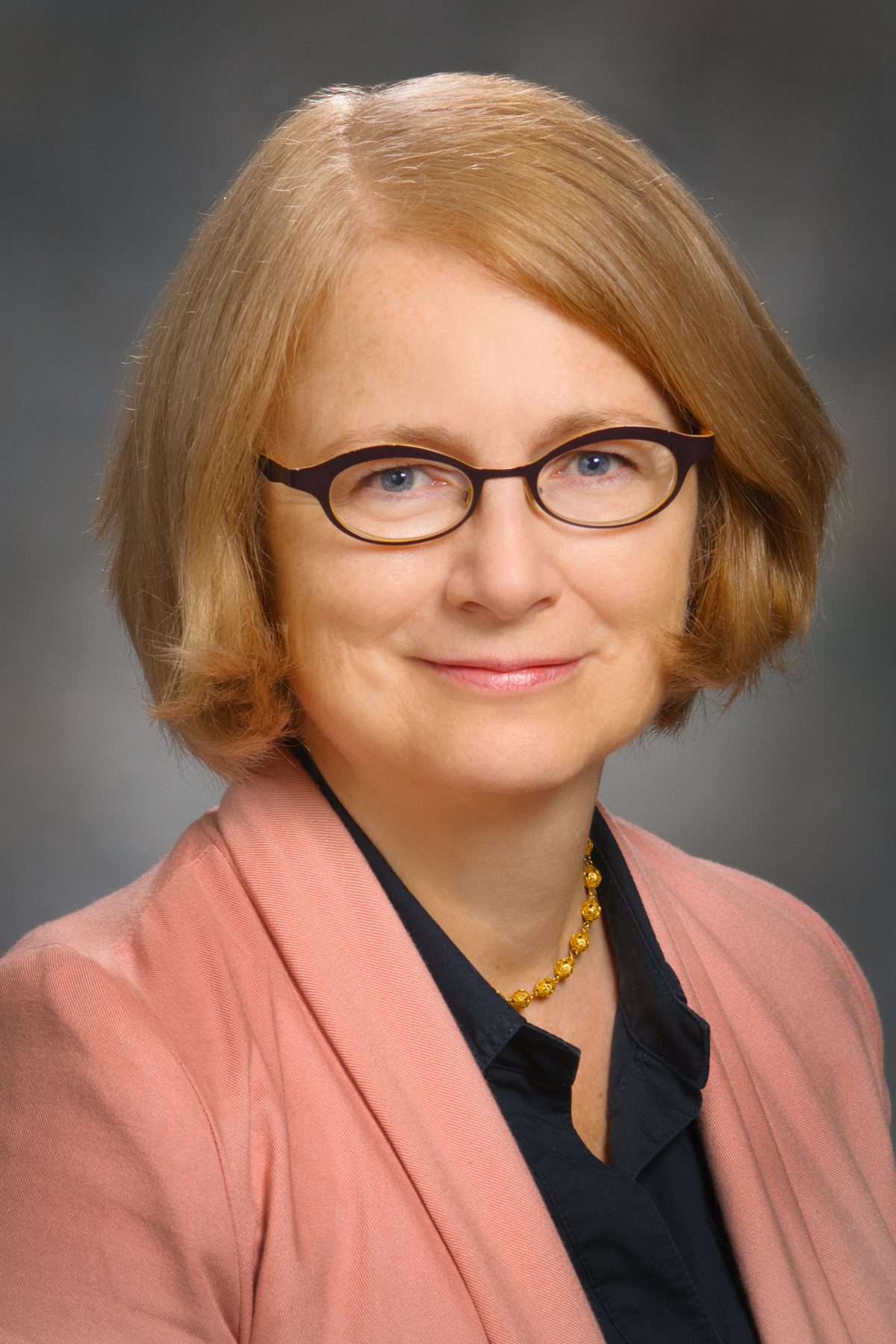 Laura Beretta
Department of Molecular and Cellular Oncology, Division of Basic Sciences
Primary Appointment
Professor, Department of Molecular and Cellular Oncology, The University of Texas MD Anderson Cancer Center, Houston, TX
Degree-Granting Education
| | |
| --- | --- |
| 1989 | University of Paris 6, Paris, FRA, PHD, Molecular and Cellular Pharmacology |
| 1985 | University of Paris 6, Paris, FRA, DEA, Molecular and Cellular Pharmacology |
| 1984 | University of Paris 6, Paris, FRA, MS, Physiology |
| 1983 | University of Paris 6, Paris, FRA, BS, Cellular Biology and Physiology |
Postgraduate Training
| | |
| --- | --- |
| 1992-1995 | Postdoctoral Fellowship, McGill University, Montreal |
Peer-Reviewed Articles
Shang S, Plymoth A, Ge S, Feng Z, Rosen HR, Sangrajrang S, Hainaut P, Marrero JA, Beretta L

. Identification of osteopontin as a novel marker for early hepatocellular carcinoma. Hepatology 55(2):483-90, 2012. e-Pub 2011. PMID: 21953299.

Lai KK, Shang S, Lohia N, Booth GC, Masse DJ, Fausto N, Campbell JS, Beretta L

. Extracellular matrix dynamics in hepatocarcinogenesis: a comparative proteomics study of PDGFC transgenic and Pten null mouse models. PLoS Genet 7(6):e1002147, 2011. e-Pub 2011. PMID: 21731504.

Cermelli S, Ruggieri A, Marrero JA, Ioannou GN, Beretta L

. Circulating microRNAs in patients with chronic hepatitis C and non-alcoholic fatty liver disease. PLoS One 6(8):e23937, 2011. e-Pub 2011. PMID: 21886843.
| | |
| --- | --- |
| Title: | Biomarkers for the Early Detection of Hepatocellular Carcinoma |
| Funding Source: | McCombs Institute Center MD Anderson Cancer Center |
| Role: | Principal Investigator |
| | |
| --- | --- |
| Title: | Imaging and early detection of Hepatocellular Carcinoma |
| Funding Source: | NIH/NCI |
| Role: | Principal Investigator |
| | |
| --- | --- |
| Title: | HCC Genomics in the Hispanic population of Texas |
| Funding Source: | NIH/NCI |
| Role: | Principal Investigator |
| | |
| --- | --- |
| Title: | Clinical trials of C188-9, an oral inhibitor of signal transducer and activator of transcription (STAT) 3, in patients with hepatocellular carcinoma (HCC) |
| Funding Source: | Cancer Prevention & Research Institute of Texas (CPRIT) |
| Role: | Co-Investigator |
| | |
| --- | --- |
| Title: | Prevention of Hepatocellular Carcinoma (HCC) associated with Non-Alcoholic Steatohaptitis (NASH) |
| Funding Source: | NIH/NCI |
| Role: | Principal Investigator |
| | |
| --- | --- |
| Title: | Modeling the Risk of Significant Liver Fibrosis in Obesity and Diabetes |
| Funding Source: | MD Anderson Cancer Center (MDACC-MRP) |
| Role: | Principal Investigator |
| | |
| --- | --- |
| Title: | The University of Texas MD Anderson Cancer Center SPORE in Hepatocellular Carcinoma |
| Funding Source: | NIH/NCI |
| Role: | Contact PI, Admin Core Dir, Co-Leader Project 3 |
| | |
| --- | --- |
| Title: | Targeting STAT3 to Prevent Hepatocellular Carcinoma (HCC) Associated with Non-Alcoholic Steatohepatitis (NASH) |
| Funding Source: | NIH/NCI |
| Role: | Co-Principal Investigator |
| | |
| --- | --- |
| Title: | Adipocyte-Producing Noncoding RNA Promotes Liver Cancer Immunoresistance |
| Funding Source: | Cancer Prevention & Research Institute of Texas (CPRIT) |
| Role: | Co-Investigator |