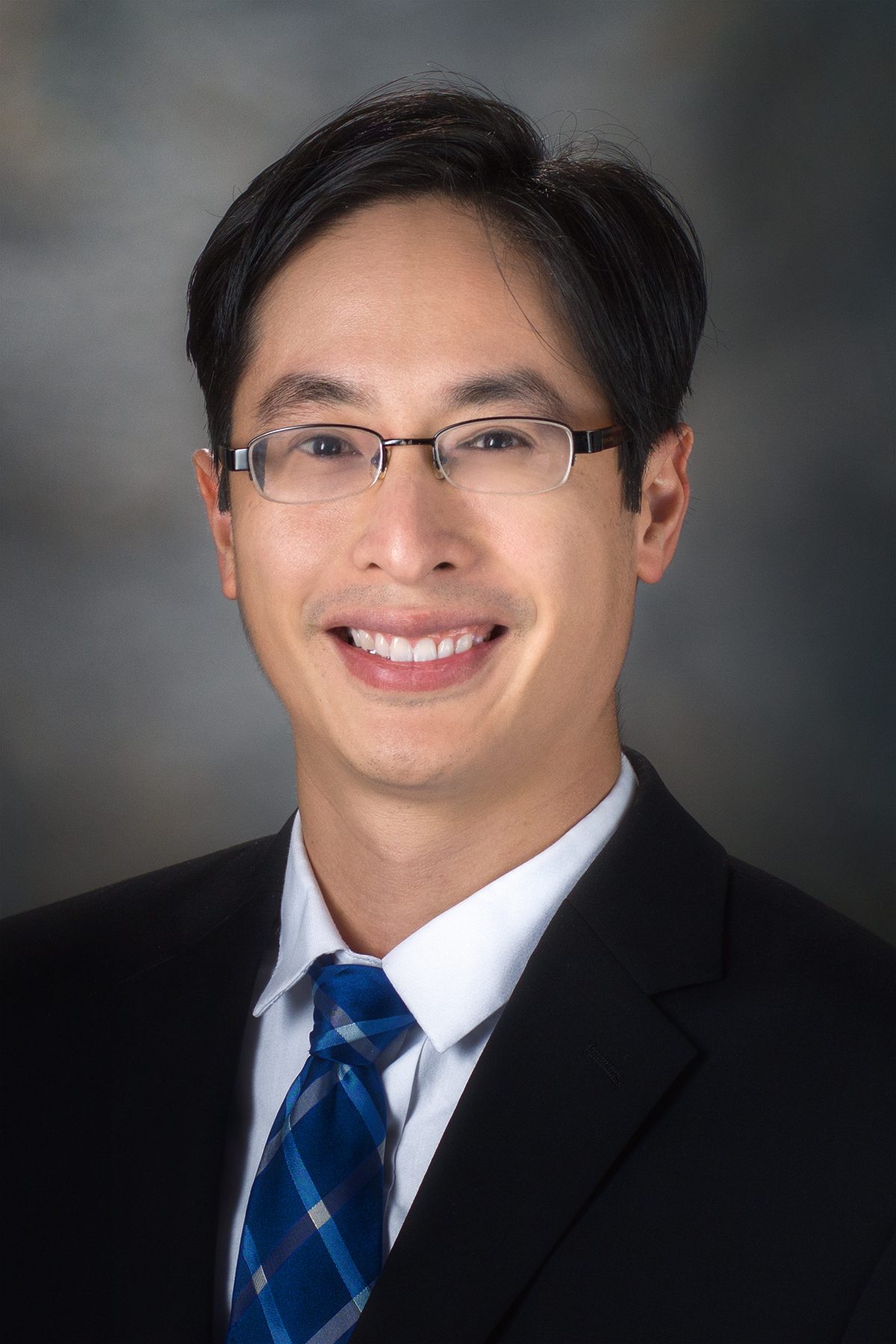 Lawrence Kwong, PhD
Department of Translational Molecular Pathology, Division of Pathology-Lab Medicine Div
Present Title & Affiliation
Primary Appointment
Associate Professor, Department of Translational Molecular Pathology, Division of Pathology/Lab Medicine, The University of Texas MD Anderson Cancer Center, Houston, TX
Degree-Granting Education
| | |
| --- | --- |
| 2006 | University of Wisconsin-Madison, Madison, WI, USA, PHD, Cellular and Molecular Biology |
| 2000 | University of Chicago, Chicago, IL, USA, BA, Biology |
Postgraduate Training
| | |
| --- | --- |
| 2007-2011 | Research Fellowship, Dana-Farber Cancer Institute, Boston, MA |
Academic Appointments
Assistant Professor, Department of Translational Molecular Pathology, The University of Texas MD Anderson Cancer Center, Houston, TX, 2015 - 2021
Instructor, Department of Genomic Medicine, Division of Cancer Medicine, The University of Texas MD Anderson Cancer Center, Houston, TX, 2011 - 2015
Other Appointments/Responsibilities
Co-chair, Cholangiocarcinoma Working Group, The Cancer Genome Atlas, Houston, TX, 2013 - 2017
| | |
| --- | --- |
| 2021 | UT MD Anderson DPLM Early Career Faculty Award, UT MD Anderson Cancer Center |
| 2021 | UT MD Anderson Faculty Scholar Award, UT MD Anderson Cancer Center |
| 2020 | ITERT Outstanding Mentor Award, UT MD Anderson Cancer Center |
| 2013 | UT MD Anderson DOCM Instructor Research Award, UT MD Anderson Cancer Center |
| 2009 | American Cancer Society Postdoctoral Fellowship, ACS |
Peer-Reviewed Articles
Carapeto F, Bozorgui B, Shroff RT, Chagani S, Solis Soto L, Foo WC, Wistuba I, Meric-Bernstam F, Shalaby A, Javle M, Korkut A, Kwong LN

. The Immunogenomic Landscape of Resected Intrahepatic Cholangiocarcinoma. Hepatology. e-Pub 2021. PMID: 34510503.

Reicher A, Harris AL, Prinz F, Kiesslich T, Wei M, Öllinger R, Rad R, Pichler M, Kwong LN

. Generation of An Endogenous FGFR2-BICC1 Gene Fusion/58 Megabase Inversion Using Single-Plasmid CRISPR/Cas9 Editing in Biliary Cells. Int J Mol Sci 21(7), 2020. e-Pub 2020. PMID: 32252259.

Kwong LN, De Macedo MP, Haydu L, Joon A, Calderone TL, Wu CJ, Kwong MK, Hess K, Davies MA, Lazar AJ, Gershenwald JE.

. Biological Validation of RNA Sequencing Data from Formalin-Fixed Paraffin-Embedded Primary Melanomas. JCO Precision Oncology, 2018.

Teh JLF, Cheng PF, Purwin TJ, Nikbakht N, Patel P, Chervoneva I, Ertel A, Fortina PM, Kleiber I, HooKim K, Davies MA, Kwong LN, Levesque MP, Dummer R, Aplin AE

. In Vivo E2F Reporting Reveals Efficacious Schedules of MEK1/2-CDK4/6 Targeting and mTOR-S6 Resistance Mechanisms. Cancer Discov 8(5):568-581, 2018. e-Pub 2018. PMID: 29496664.

Romano G, Chen PL, Song P, McQuade JL, Liang RJ, Liu M, Roh W, Duose DY, Carapeto FCL, Li J, Teh JLF, Aplin AE, Chen M, Zhang J, Lazar AJ, Davies MA, Futreal PA, Amaria RN, Zhang DY, Wargo JA, Kwong LN

. A Preexisting Rare PIK3CAE545K Subpopulation Confers Clinical Resistance to MEK plus CDK4/6 Inhibition in NRAS Melanoma and Is Dependent on S6K1 Signaling. Cancer Discov 8(5):556-567, 2018. e-Pub 2018. PMID: 29496665.

Sanchez-Vega F, Mina M, Armenia J, Chatila WK, Luna A, La KC, Dimitriadoy S, Liu DL, Kantheti HS, Saghafinia S, Chakravarty D, Daian F, Gao Q, Bailey MH, Liang WW, Foltz SM, Shmulevich I, Ding L, Heins Z, Ochoa A, Gross B, Gao J, Zhang H, Kundra R, Kandoth C, Bahceci I, Dervishi L, Dogrusoz U, Zhou W, Shen H, Laird PW, Way GP, Greene CS, Liang H, Xiao Y, Wang C, Iavarone A, Berger AH, Bivona TG, Lazar AJ, Hammer GD, Giordano T, Kwong LN, McArthur G, Huang C, Tward AD, Frederick MJ, McCormick F, Meyerson M, Cancer Genome Atlas Research Network, Van Allen EM, Cherniack AD, Ciriello G, Sander C, Schultz N

. Oncogenic Signaling Pathways in The Cancer Genome Atlas. Cell 173(2):321-337.e10, 2018. PMID: 29625050.

Farshidfar F, Zheng S, Gingras MC, Newton Y, Shih J, Robertson AG, Hinoue T, Hoadley KA, Gibb EA, Roszik J, Covington KR, Wu CC, Shinbrot E, Stransky N, Hegde A, Yang JD, Reznik E, Sadeghi S, Pedamallu CS, Ojesina AI, Hess JM, Auman JT, Rhie SK, Bowlby R, Borad MJ, Cancer Genome Atlas Network, Zhu AX, Stuart JM, Sander C, Akbani R, Cherniack AD, Deshpande V, Mounajjed T, Foo WC, Torbenson MS, Kleiner DE, Laird PW, Wheeler DA, McRee AJ, Bathe OF, Andersen JB, Bardeesy N, Roberts LR, Kwong LN

. Integrative Genomic Analysis of Cholangiocarcinoma Identifies Distinct IDH-Mutant Molecular Profiles. Cell Rep 18(11):2780-2794, 2017. PMID: 28297679.

Boutin AT, Liao WT, Wang M, Hwang SS, Karpinets TV, Cheung H, Chu GC, Jiang S, Hu J, Chang K, Vilar E, Song X, Zhang J, Kopetz S, Futreal A, Wang YA, Kwong LN, DePinho RA

. Oncogenic Kras drives invasion and maintains metastases in colorectal cancer. Genes Dev 31(4):370-382, 2017. e-Pub 2017. PMID: 28289141.

Genovese G, Carugo A, Tepper J, Robinson FS, Li L, Svelto M, Nezi L, Corti D, Minelli R, Pettazzoni P, Gutschner T, Wu CC, Seth S, Akdemir KC, Leo E, Amin S, Molin MD, Ying H, Kwong LN, Colla S, Takahashi K, Ghosh P, Giuliani V, Muller F, Dey P, Jiang S, Garvey J, Liu CG, Zhang J, Heffernan TP, Toniatti C, Fleming JB, Goggins MG, Wood LD, Sgambato A, Agaimy A, Maitra A, Roberts CW, Wang H, Viale A, DePinho RA, Draetta GF, Chin L

. Synthetic vulnerabilities of mesenchymal subpopulations in pancreatic cancer. Nature 542(7641):362-366, 2017. e-Pub 2017. PMID: 28178232.

Chen PL, Roh W, Reuben A, Cooper ZA, Spencer CN, Prieto PA, Miller JP, Bassett RL, Gopalakrishnan V, Wani K, Petaccia De Macedo M, Austin-Breneman JL, Jiang H, Chang Q, Reddy SM, Chen WS, Tetzlaff MT, Broaddus RJ, Davies MA, Gershenwald JE, Haydu L, Lazar AJ, Patel SP, Hwu P, Hwu WJ, Diab A, Glitza IC, Woodman SE, Vence LM, Wistuba II, Amaria RN, Kwong LN, Prieto V, Davis RE, Ma W, Overwijk WW, Sharpe AH, Hu J, Futreal PA, Blando J, Sharma P, Allison JP, Chin L, Wargo JA

. Analysis of immune signatures in longitudinal tumor samples yields insight into biomarkers of response and mechanisms of resistance to immune checkpoint blockade. Cancer Discov 6(8):827-837. e-Pub 2016. PMID: 27301722.

Lee MS, Helms TL, Feng N, Gay J, Chang QE, Tian F, Wu JY, Toniatti C, Heffernan TP, Powis G, Kwong LN, Kopetz S

. Efficacy of the combination of MEK and CDK4/6 inhibitors in vitro and in vivo in KRAS mutant colorectal cancer models. Oncotarget 7(26):39595-39608. e-Pub 2016. PMID: 27167191.

Peng W, Chen JQ, Liu C, Malu S, Creasy C, Tetzlaff MT, Xu C, McKenzie JA, Zhang C, Liang X, Williams LJ, Deng W, Chen G, Mbofung R, Lazar AJ, Torres-Cabala CA, Cooper ZA, Chen PL, Tieu TN, Spranger S, Yu X, Bernatchez C, Forget MA, Haymaker C, Amaria R, McQuade JL, Glitza IC, Cascone T, Li HS, Kwong LN, Heffernan TP, Hu J, Bassett RL, Bosenberg MW, Woodman SE, Overwijk WW, Lizée G, Roszik J, Gajewski TF, Wargo JA, Gershenwald JE, Radvanyi L, Davies MA, Hwu P

. Loss of PTEN Promotes Resistance to T Cell-Mediated Immunotherapy. Cancer Discov 6(2):202-16, 2016. e-Pub 2015. PMID: 26645196.

Roszik J, Wu CJ, Siroy AE, Lazar AJ, Davies MA, Woodman SE, Kwong LN

. Somatic Copy Number Alterations at Oncogenic Loci Show Diverse Correlations with Gene Expression. Sci Rep 6:19649, 2016. e-Pub 2016. PMID: 26787600.

Rai K, Akdemir KC, Kwong LN, Fiziev P, Wu CJ, Keung EZ, Sharma S, Samant NS, Williams M, Axelrad JB, Shah A, Yang D, Grimm EA, Barton MC, Milton DR, Heffernan TP, Horner JW, Ekmekcioglu S, Lazar A, Ernst J, Chin L

. Dual Roles of RNF2 in Melanoma Progression. Cancer Discov 5(12):1314-1327. e-Pub 2015. PMID: 26450788.

Cancer Genome Atlas Network

. Genomic Classification of Cutaneous Melanoma. Cell 161(7):1681-96, 2015. PMID: 26091043.

Kwong LN, Boland GM, Frederick DT, Helms TL, Akid AT, Miller JP, Jiang S, Cooper ZA, Song X, Seth S, Kamara J, Protopopov A, Mills GB, Flaherty KT, Wargo JA, Chin L

. Co-clinical assessment identifies patterns of BRAF inhibitor resistance in melanoma. J Clin Invest 125(4):1459-70, 2015. e-Pub 2015. PMID: 25705882.

Kwong LN, Chin L

. Chromosome 10, frequently lost in human melanoma, encodes multiple tumor-suppressive functions. Cancer Res 74(6):1814-21, 2014. e-Pub 2014. PMID: 24453001.

Kwong LN, Costello JC, Liu H, Jiang S, Helms TL, Langsdorf AE, Jakubosky D, Genovese G, Muller FL, Jeong JH, Bender RP, Chu GC, Flaherty KT, Wargo JA, Collins JJ, Chin L

. Oncogenic NRAS signaling differentially regulates survival and proliferation in melanoma. Nat Med 18(10):1503-10, 2012. e-Pub 2012. PMID: 22983396.

Genovese G, Ergun A, Shukla SA, Campos B, Hanna J, Ghosh P, Quayle SN, Rai K, Colla S, Ying H, Wu CJ, Sarkar S, Xiao Y, Zhang J, Zhang H, Kwong L, Dunn K, Wiedemeyer WR, Brennan C, Zheng H, Rimm DL, Collins JJ, Chin L

. microRNA regulatory network inference identifies miR-34a as a novel regulator of TGF-β signaling in glioblastoma. Cancer Discov 2(8):736-49, 2012. e-Pub 2012. PMID: 22750848.

Muller FL, Colla S, Aquilanti E, Manzo VE, Genovese G, Lee J, Eisenson D, Narurkar R, Deng P, Nezi L, Lee MA, Hu B, Hu J, Sahin E, Ong D, Fletcher-Sananikone E, Ho D, Kwong L, Brennan C, Wang YA, Chin L, DePinho RA

. Passenger deletions generate therapeutic vulnerabilities in cancer. Nature 488(7411):337-42, 2012. PMID: 22895339.

Kwong LN, Weiss KR, Haigis KM, Dove WF

. Atm is a negative regulator of intestinal neoplasia. Oncogene 27(7):1013-8, 2008. e-Pub 2007. PMID: 17700532.

Kwong LN, Shedlovsky A, Biehl BS, Clipson L, Pasch CA, Dove WF

. Identification of Mom7, a novel modifier of Apc(Min/+) on mouse chromosome 18. Genetics 176(2):1237-44, 2007. e-Pub 2007. PMID: 17435219.

Amos-Landgraf JM, Kwong LN, Kendziorski CM, Reichelderfer M, Torrealba J, Weichert J, Haag JD, Chen KS, Waller JL, Gould MN, Dove WF

. A target-selected Apc-mutant rat kindred enhances the modeling of familial human colon cancer. Proc Natl Acad Sci U S A 104(10):4036-41, 2007. e-Pub 2007. PMID: 17360473.
Invited Articles
Zhu Y, Kwong LN. Insights Into the Origin of Intrahepatic Cholangiocarcinoma From Mouse Models. Hepatology 72(1):305-314, 2020. PMID: 32096245.
Romano G, Chagani S, Kwong LN. The path to metastatic mouse models of colorectal cancer. Oncogene. e-Pub 2018. PMID: 29463860.
Kwong LN, Heffernan TP, Chin L. A systems biology approach to personalizing therapeutic combinations. Cancer Discov 3(12):1339-44, 2013. PMID: 24327696.
Editorials