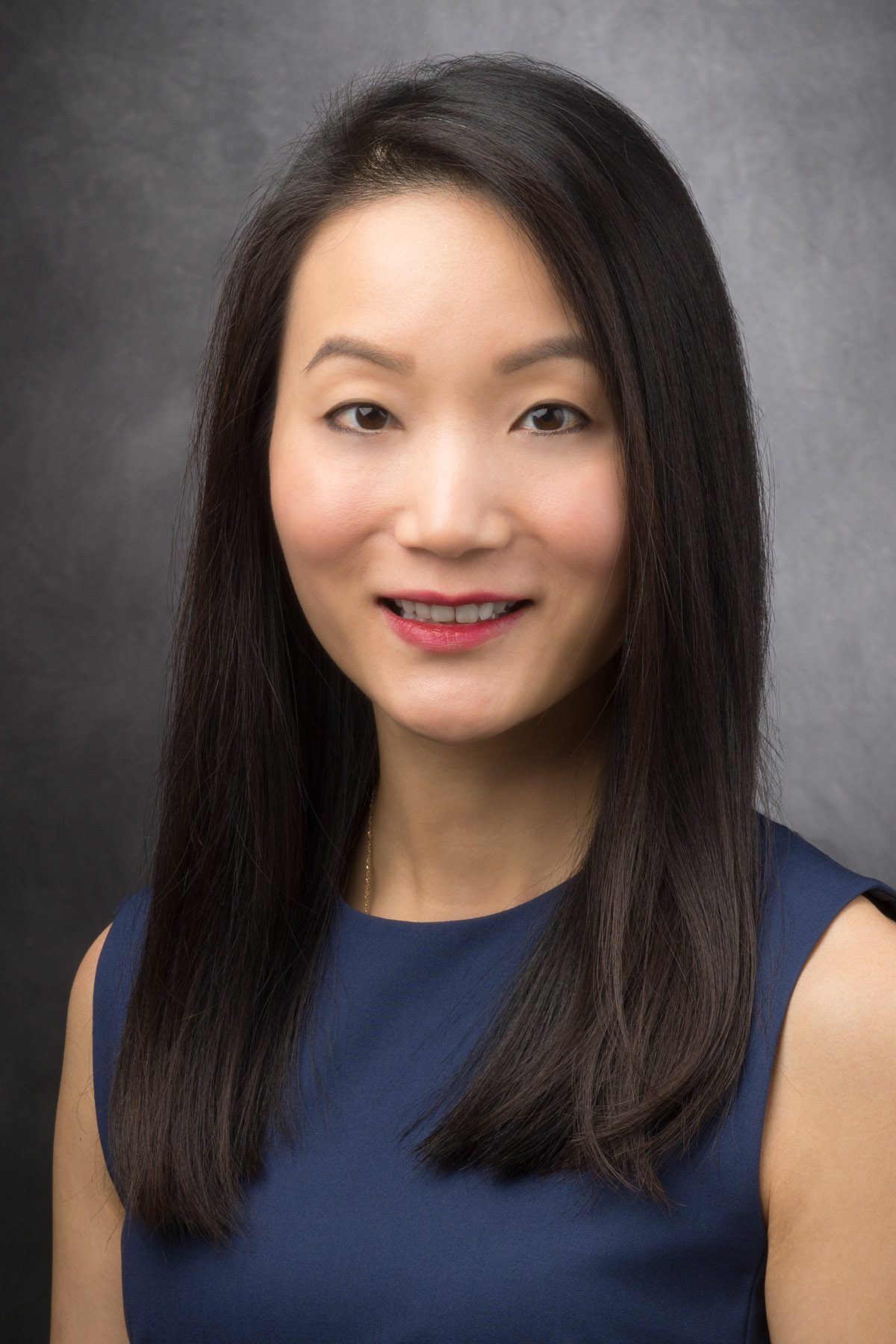 Jamie S Lin, MD, FASN
Department of Emergency Medicine, Division of Internal Medicine
Primary Appointment
Instructor, Department of Section of Nephrology, Division of Internal Medicine, The University of Texas MD Anderson Cancer Center, Houston, TX
Degree-Granting Education
| | |
| --- | --- |
| 2010 | University of Nebraska Medical Center College of Medicine, Omaha, NE, USA, MD, Medicine |
| 2005 | University of Pennsylvania, Philadelphia, PA, USA, BA, Biological Basis of Behavior |
Postgraduate Training
| | |
| --- | --- |
| 2017-2019 | Clinical Fellowship, Onconephrology, The University of Texas MD Anderson Cancer Center, Houston, TX |
| 2015-2017 | Research Fellowship, Nephrology, University of Pennsylvania Perelman School of Medicine, Philadelphia, PA |
| 2013-2015 | Clinical Fellowship, Nephrology, University of Pennsylvania Perelman School of Medicine, Philadelphia, PA |
| 2010-2013 | Clinical Residency, Internal Medicine, Baylor College of Medicine, Houston, TX |
| | |
| --- | --- |
| 2015 | American Board of Internal Medicine, Nephrology |
| 2013 | American Board of Internal Medicine |
Academic Appointments
Project Leader, Department of Quality Improvement: DARRT (Dose Adjustment for Renal Replacement Therapy) Task Force, The University of Texas MD Anderson Cancer Center, Houston, TX, 2018 - Present
Other Appointments/Responsibilities
Co-Director IO (Immuno-Oncology) Toxicity Nephritis, The University of Texas MD Anderson Cancer Center, Houston, TX, 2019 - Present
Attending Physician, Penn Presbyterian Hospital, Philadelphia, PA, 2015 - 2017
Institutional Committee Activities
Research Leader, The University of Texas MD Anderson IO (Immuno-Oncology) Toxicity Committee, 2020 - Present
Member, The University of Texas MD Anderson IO Toxicity Committee, 2019 - Present
| | |
| --- | --- |
| 2017 | Sharon Anderson Research Fellow, American Society of Nephrology |
| 2016 | Karen L. Campbell American Society of Nephrology Travel Award, American Society of Nephrology |
| 2016 | First place, National Young Investigator's Forum, National Kidney Foundation |
| 2014 | Awardee of Origins of Renal Physiology Mount Desert Island Biologic Laboratory Scholarship, Mount Desert Island Biologic Laboratory |
| 2011 | Awardee American Society of Nephrology Kidney STARS Travel Award, American Society of Nephrology |
Society for Immunotherapy of Cancer
Member, 2020 - Present
American Society of Nephrology
Member, 2011 - Present
Peer-Reviewed Articles
Lin JS, Wang DY, Mamlouk O, Glass WF, Abdelrahim M, Yee C, Abudayyeh A

. Immune Checkpoint Inhibitor Associated Reactivation of Primary Membranous Nephropathy Responsive to Rituximab. Journal of Immunotherapy of Cancer, 2020.

Mamlouk O, Lin JS, Abdelrahim M, Tchakarov A, Glass WF, Selamet U, Buni M, Abdelwahab N, Abudayyeh A

. Checkpoint inhibitor–related renal vasculitis and use of rituximab. Journal of Immunotherapy Cancer 8(2), 2020. e-Pub 2020. PMID: 32718987.

Galvan DL, Long J, Green N, Chang BH, Lin JS, Schumacker P, Truong LD, Overbeek P, Danesh FR

. Drp1S600 phosphorylation regulates mitochondrial fission and progression of nephropathy in diabetic mice. J Clin Invest 130(7):2807-2823, 2019. e-Pub 2019. PMID: 31063459.

Mamlouk O, Selamet U, Machado S, Abdelrahim M, Glass WF, Tchakarov A, Gaber L, Lahoti A, Workeneh B, Chen S, Lin J, Abdel-Wahab N, Tayar J, Lu H, Suarez-Almazor M, Tannir N, Yee C, Diab A, Abudayyeh A

. Nephrotoxicity of immune checkpoint inhibitors beyond tubulointerstitial nephritis: single-center experience. J Immunother Cancer 7(1):2, 2019. e-Pub 2019. PMID: 30612580.

Mamlouk O, Lin JS, Glass WF, Amaria RN, Lahoti A, Workeneh BT,

. Acute Renal failure secondary to multifocal tubulointerstitial and intraglomerular metastatic malignant melanoma. Journal of Onco-Nephrology 2(1):24-30, 2018.

Ingersoll MA, Chou YW, Lin JS, Yuan TC, Miller DR, Xie Y, Tu Y, Oberley-Deegan RE, Batra SK, Lin MF

. p66Shc regulates migration of castration-resistant prostate cancer cells. Cell Signal 46:1-14, 2018. e-Pub 2018. PMID: 29462661.

Lin FC, Lin JS, Kim S, Walker JR

. A rare diaphragmatic ureteral herniation case report: endoscopic and open reconstructive management. BMC Urol 17(1):26, 2017. e-Pub 2017. PMID: 28381270.

Lin JS, Jeon JS, Fan Q, Wong HN, Palmer MB, Holzman LB

. ARF6 mediates nephrin tyrosine phosphorylation-induced podocyte cellular dynamics. PLoS One 12(9):e0184575, 2017. e-Pub 2017. PMID: 28880939.

Lin JS, Susztak K

. Podocytes: the Weakest Link in Diabetic Kidney Disease?. Curr Diab Rep 16(5):45, 2016. PMID: 27053072.

Khan R, Lin JS, Mata DA

. Addressing Depression and Suicide Among Physician Trainees. JAMA Psychiatry 72(8):848, 2015. PMID: 26107398.

Mata DA, Lin JS, Ramos MA

. Can we predict future depression in residents before the start of clinical training?. Med Educ 49(7):741-2, 2015. PMID: 26077222.

Lin J, Shi Y, Peng H, Shen X, Thomas S, Wang Y, Truong LD, Dryer SE, Hu Z, Xu J

. Loss of PTEN promotes podocyte cytoskeletal rearrangement, aggravating diabetic nephropathy. J Pathol 236(1):30-40, 2015. e-Pub 2015. PMID: 25641678.

Liu J, Johnson TV, Lin J, Ramirez SH, Bronich TK, Caplan S, Persidsky Y, Gendelman HE, Kipnis J

. T cell independent mechanism for copolymer-1-induced neuroprotection. Eur J Immunol 37(11):3143-54, 2007. PMID: 17948266.

Veeramani S, Igawa T, Yuan TC, Lin FF, Lee MS, Lin JS, Johansson SL, Lin MF

. Expression of p66(Shc) protein correlates with proliferation of human prostate cancer cells. Oncogene 24(48):7203-12, 2005. PMID: 16170380.

Morris RJ, Liu Y, Marles L, Yang Z, Trempus C, Li S, Lin JS, Sawicki JA, Cotsarelis G

. Capturing and profiling adult hair follicle stem cells. Nat Biotechnol 22(4):411-7, 2004. e-Pub 2004. PMID: 15024388.

Lee MS, Igawa T, Chen SJ, Van Bemmel D, Lin JS, Lin FF, Johansson SL, Christman JK, Lin MF

. p66Shc protein is upregulated by steroid hormones in hormone-sensitive cancer cells and in primary prostate carcinomas. Int J Cancer 108(5):672-8, 2004. PMID: 14696093.
| | |
| --- | --- |
| Title: | THE ROLE OF ARF6 IN THE PROGRESSION OF DIABETIC KIDNEY DISEASE |
| Funding Source: | NIH/NIDDK |
| Role: | Principal Investigator |
| | |
| --- | --- |
| Title: | The functional role of ARF6-GEFs in nephrin-mediated podocyte cytoskeletal remodeling and endocytic nephrin trafficking |
| Funding Source: | American Society of Nephrology Ben J. Lipps Research Fellowship Program |
| Role: | Principal Investigator |
| | |
| --- | --- |
| Title: | The role of ARF6 in cytoskeletal dynamics in podocyte injury |
| Funding Source: | NIH/NIDDK |
| Role: | Principal Investigator |
| | |
| --- | --- |
| Title: | Checkpoint Inhibitor Associated‐Nephritis: Identifying Predictors of Immunotoxicity |
| Funding Source: | MD Anderson Division of Internal Medicine Immuno-Oncology Toxicity Award Program |
| Role: | Principal Investigator |