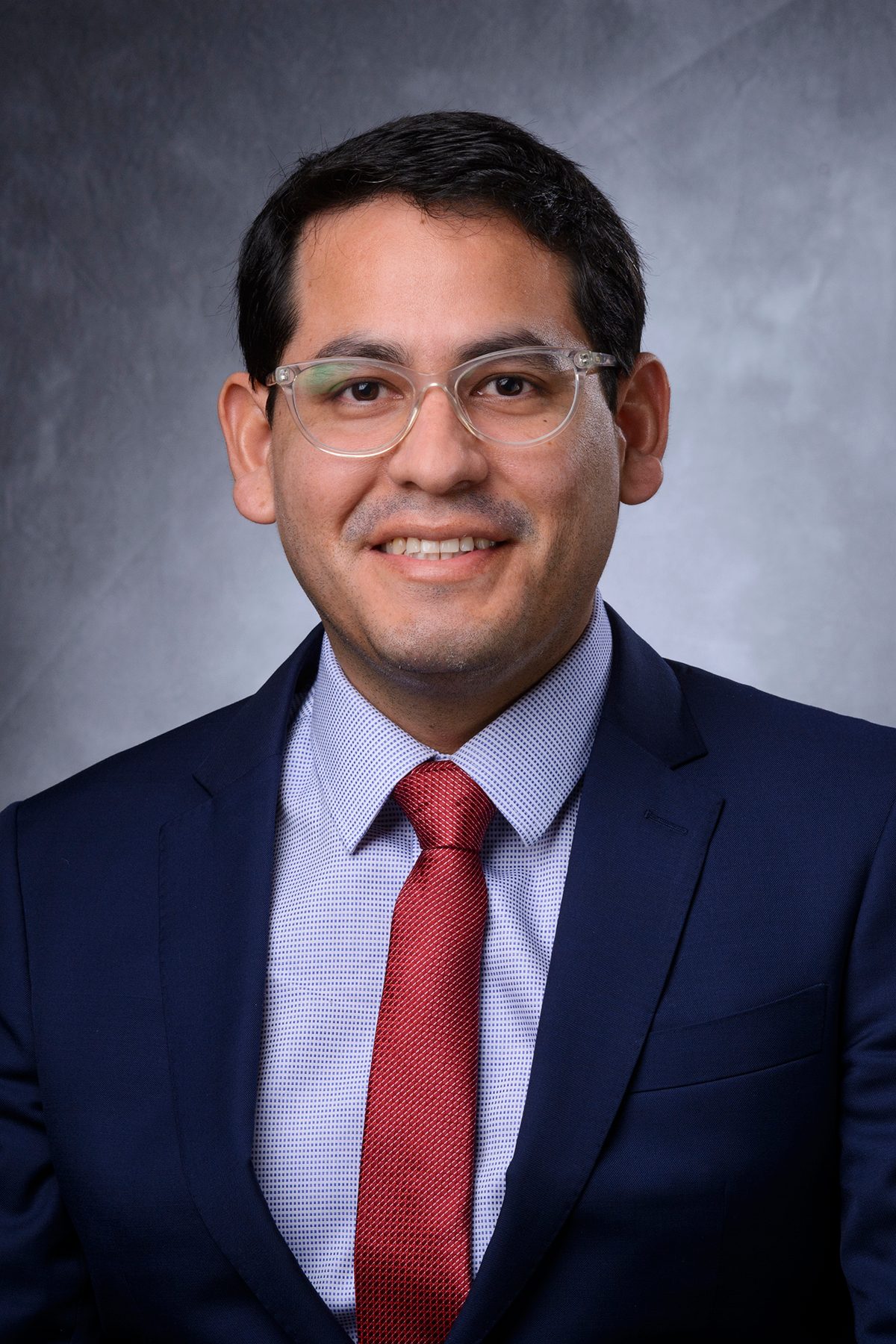 Luis Malpica Castillo
Department of Lymphoma - Myeloma, Division of Cancer Medicine
Primary Appointment
Assistant Professor, Department of Lymphoma/Myeloma, Division of Cancer Medicine, The University of Texas MD Anderson Cancer Center, Houston, TX
Degree-Granting Education
| | |
| --- | --- |
| 2011 | Universidad Peruana Cayetano Heredia Facultad de Medicina, Lima, PER, MD, Medical Degree |
Postgraduate Training
| | |
| --- | --- |
| 2017-2020 | Clinical Fellowship, Hematology and Medical Oncology, University of North Carolina, Chapel Hill, NC |
| 2014-2017 | Clinical Residency, Internal Medicine, Jackson Memorial Hospital (JMH) /University of Miami (UM), Miami, FL |
| 2011-2014 | Clinical Fellowship, Infectious Disease, Universidad Peruana Cayetano Heredia, Lima |
| | |
| --- | --- |
| 2020 | American Board of Internal Medicine, Medical Oncology |
| 2020 | American Board of Internal Medicine, Hematology |
| 2017 | American Board of Internal Medicine, Internal Medicine |
Academic Appointments
Assistant Professor, Parasitology and Immunology Department, Universidad Peruana Cayetano Heredia, Alberto Hurtado School of Medicine, Lima, 2011 - 2013
Other Appointments/Responsibilities
Lecturer, University of North Carolina School of Medicine, Chapel Hill, NC, 2017 - 2020
Hematology/Oncology Fellow, University of North Carolina, Chapel Hill, NC, 2017 - 2020
Research Fellow, Dr. Armistead Laboratory, Lineberger Comprehensive Cancer Center, Chapel Hill, NC, 2017 - 2020
Internal Medicine Residency, University of Miami/Jackson Memorial Hospital, Miami, FL, 2014 - 2017
Research Fellow, Dr. Ramos Laboratory, University of Miami Sylvester Comprehensive Cancer Center, Miami, FL, 2014 - 2017
Medical Assistant / Course Coordinator, Gorgas Course in Clinical Tropical Medicine, Lima, 2012 - 2014
Medical Assistant / Course Coordinator, Clinical Ultrasound Course in Tropical Medicine, Lima, 2012 - 2014
Primary Care Assistant, Vesalio Clinic, Lima, 2012 - 2014
Chief Physician, Villaleticia de Cajamarquilla" Health Care Center, Ministry of Health of Peru (MINSA), Lima, 2012 - 2013
Research Fellow, Institute of Tropical Medicine 'Alexander von Humboldt', Lima, 2011 - 2014
Medical Assistant / Research Fellow, Department of Pathology, Universidad Peruana Cayetano Heredia, Lima, 2011 - 2014
| | |
| --- | --- |
| 2020 | Lymphoma Research Foundation (LRF) Scientific Research Mentoring Program Award |
| 2019 | Abstract Achievement Award |
| 2019 | North Carolina Oncology Association Outstanding Fellow Award |
| 2019 | Research Training Award for Fellows |
| 2019 | American Society of Clinical Oncology Young Investigator Award |
| 2017 | Abstract Achievement Award |
| 2017 | Ambulatory internal medicine resident of the year |
| 2016 | Hematology Opportunities for the Next Generation of Research Scientists (HONORS) Award |
| 2015 | Ambulatory internal medicine resident of the year |
| 2010 | US Naval Medical Research Unit - 6 (NAMRU-6) Award in Infectious Diseases |
Peer-Reviewed Articles
Invited Articles
Ospina A, Idrobo H, Malpica L.. Consensus of the Latin American Study Group of Lymphoproliferative Disorders (GELL) for the management of Lymphomas in a state of pandemic SARS CoV-2 COVID 19, 2020.
Malpica, L.. The Who, What, and When of Immunizations, 2020.
Malpica, L.. Putting the Brakes on Dismal Outcomes for Virus-Driven ATLL, 2020.
Malpica, L.. Many patients with blood disorders don't receive recommended vaccines and screenings, 2019.
Malpica L, Moll S.. New Herpes Zoster Vaccine: What the Hematologist Needs to Know, 2018.
Guerra H, Malpica L, Seas C.. The Institute of Tropical Medicine 'Alexander Von Humboldt': Past, Present and Future Projections, 2013.
Book Chapters
Malpica L, Aleman M.. Cases of Hematology and Oncology. In: Spanish and the Medical Interview: Clinical Cases and Exam Review, 2020.
Malpica L, Dittus C.. Adult T-Cell Leukemia/Lymphoma. In: Novel Therapeutics for Rare Lymphomas, 2019.